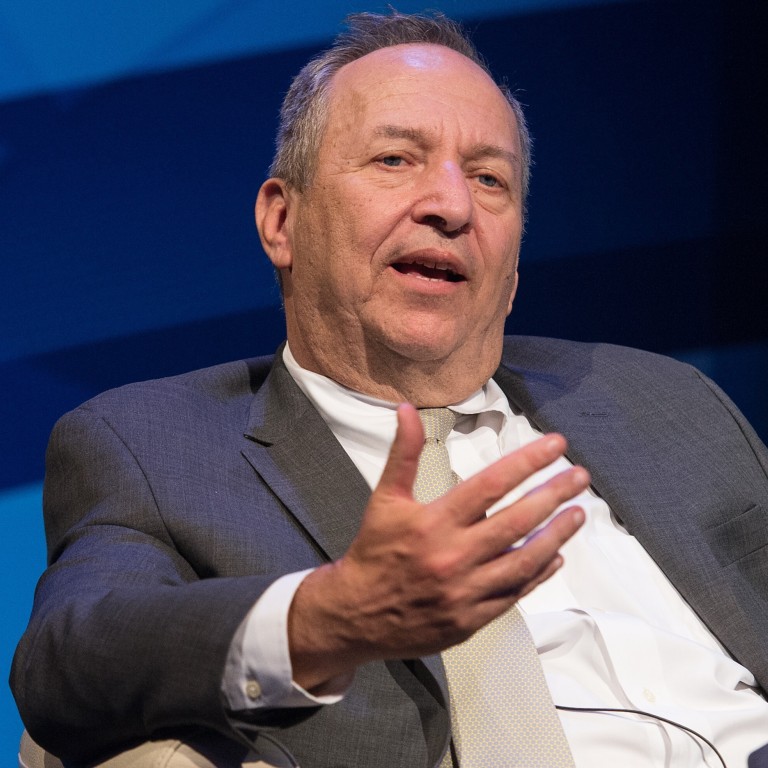 US-China relations: Beijing's provocation partly to blame for rising tensions, ex-US treasury chief says
There have been a number of actions by China that have 'contributed to imperilling the relationship', Larry Summers tells China Development Forum
But both sides should 'think very hard about what we can do to reduce the sense of truculence' that is damaging ties, he says
Beijing's provocative actions are partly to blame for the slump in US-China relations, but both nations should "think hard" about how to reduce tensions, a former US treasury secretary said on Friday.
Speaking via a video link at the China Development Forum, Larry Summers, who worked in the treasury under Bill Clinton and was director of the National Economic Council under
Barack Obama
, did not pull his punches.
"I think it would be a grave mistake for my Chinese friends … to neglect the reality that there have been a number of actions on your side that really have been provocative, that have contributed to imperilling the [China-US] relationship," he said.
The main venue for the three-day event, which began on Wednesday, was the Diaoyutai State Guest House in Beijing, but officials and business leaders joined the videoconference from around the world.
"We both need to think very hard about what we can do to reduce the sense of truculence that surrounds this relationship," Summers said.
Among the areas of most concern were those "involving practices, technology and intrusions into internal institutions of the other nation", he said.
"Those are vexing areas that we are going to have to work through."
"I think he [president-elect Biden] is committed to working with others on climate," he said. "I think he is committed to working with others on global health issues."
"I think we need to change the focus away from bilateral balances and away from the size of trade flows to more fundamental issues," he said.
"The desire is to have an open, fair trading system, rather than a closed system."
Summers did, however, acknowledge that some of the problems faced by the two countries could be attributed to cultural differences.
"We respect your system and it's very greatly different from our system in that it is more difficult for your government officials to claim an inability to control what happens or to influence what happens, or to not be held responsible for what happens and what your companies do," he said.
"Those kinds of claims are more difficult for Americans to hear than they might be in countries where power is less centralised."
He said there were also concerns about China's influence on the campuses of American universities.
"It is very troubling when you hear of universities being told that if they wish to continue to enjoy the revenue from a substantial number of Chinese students, they must censor the writings of their professors, or that Chinese students are reporting back in considerable detail on the precise nature of the comments made by other students," he said.
"I think it's very important for these two countries to sit down to talk because we don't want to see the world with two different tech systems," he said. "We don't want to see the world with two 5G systems."
This article appeared in the South China Morning Post print edition as: beijing's actions 'partly to blame'