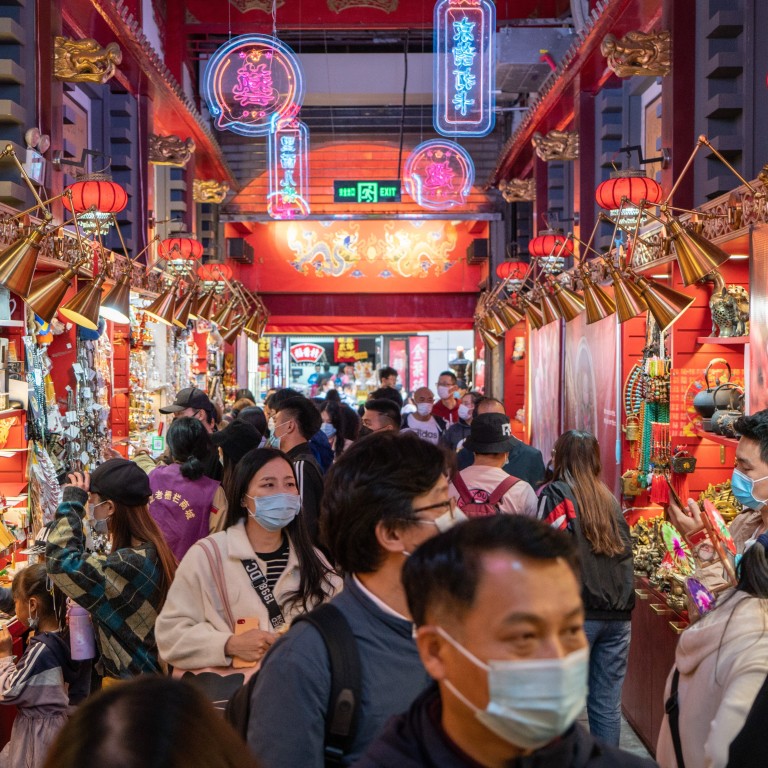 Explainer
What is China's dual circulation economic strategy and why is it important?
China's emphasis on growth through exports is being bolstered by a focus on domestic demand as the international trade environment comes less supportive
The coronavirus has highlighted the risks and vulnerabilities inherent in deep trade integration, spurring countries to reduce their reliance on other economies
What is China's dual circulation strategy?
The so-called
dual circulation strategy
was first mentioned at a meeting of the Politburo, China's 25-member policymaking committee, in mid-May.
The plan places a greater focus on the domestic market, or internal circulation, and is China's strategic approach to adapting to an increasingly unstable and hostile outside world.
It is expected to see China place less reliance on its export-oriented development strategy, or external circulation, without abandoning it altogether.
President Xi Jinping
later added that China would "gradually form a new development model in which domestic circulation plays a dominant role".
What does China's dual circulation strategy mean?
Officially, China will look inward to tap the potential of its huge domestic market and rely on indigenous innovation to fuel growth.
But despite the increased emphasis on the domestic market and on self-reliance in some sectors, President Xi has said repeatedly that China will not completely close itself off from the outside world, and will instead open up more.
In a communique issued after the completion of the fifth plenum at the end of October that set out China's economic strategy going forward, the dual circulation model was described as a means to build up a powerful domestic market to "comprehensively promote consumption and open new room for investments".
Why was China's dual circulation strategy introduced?
The strategy was promoted earlier in 2020 as
relations with the United States
continued to deteriorate, making the external environment less predictable for China.
This changing environment indicated it would be unsustainable for China to continue relying on overseas demand to keep its vast manufacturing apparatus running.
It is essentially a defensive approach by Beijing to prepare for the worst-case scenario as the world undergoes significant geopolitical and economic changes. The coronavirus exposed how dependent the world was on China for critical supplies of medical equipment, with nations around the world vowed to be more self reliant on such products, amid a push by the US for a sharp decoupling of the world's two largest economies.
Xie Fuzhan, head of the Chinese Academy of Social Sciences, said in an article in late October that trade protectionism and an economic recession abroad made it necessary for China to adapt.
What does China's dual circulation strategy mean for its domestic economy?
In short, China's dual circulation strategy involves tapping into its huge domestic market of 1.4 billion consumers.
China will try to increase the size of its middle class and narrow the wealth gap so domestic consumption will increase. It also means China's production system will be repositioned to focus more on demand at home rather than abroad.
A report issued in September by China's Development Research Centre under the State Council, the government's cabinet, predicted that the nation's per capita gross domestic product will reach US$14,000 by 2024, and that the size of China's economy would
exceed that of the US by 2032,
with at least 560 million middle-income consumers.
Beijing will also push for technological self-reliance, having already provided incentives to build up a domestic development and
production of semiconductors
and other cutting-edge technologies, particularly in areas that have been and could be strangled by Washington.
Wang Yiming, former deputy head of the Development Research Centre of the State Council, said China needs to improve efficiency at home to survive technological containment measures by US-led Western countries.
"The core goal is to reduce market distortion and allocate labour, land and financial resources to higher-productive areas," he wrote in an article discussing China's 2021-25 development plan.
This would involve a free flow of labour by loosening the hukou household registration system and liberalise rural land management to allow farmers to sell their land for construction and housing development, Wang said.
A hukou is a household registration document issued to every Chinese citizen. It controls access to public services based on the birthplace of the holder. Migrant workers hold hukous from their hometowns, meaning that these individuals have very limited rights to public services in any other city that they move to for work.
What does China's dual circulation strategy mean for its overseas trade economy?
China's Politburo, the supreme decision-making body of the ruling Communist Party, decided that the dual circulation strategy will guide economic policies in the decades to come, and while it will lean more on domestic consumption, it will not turn away from the international market.
But while the process of economic liberalisation should be increased in preparation for a long-term technological and economic rivalry with the US, the dual circulation plan also includes lowering barriers for investors and a motivation to secure regional trade pacts, according to economists and advisers.
"The priority on domestic circulation has indicated the importance of supply-side structural reform to increase domestic competition and higher-level opening," said Peng Wensheng, chief economist of China International Capital Corporation, in early August.
"Internally, we should have further deregulation, tear down market barriers and promote the reform of state-owned enterprises with the guideline of competitive neutrality."
Outspoken former
Chongqing mayor Huang Qifan
said China should open its domestic market wider to the outside world as a way to convince foreign businesses to stay amid growing risks of decoupling.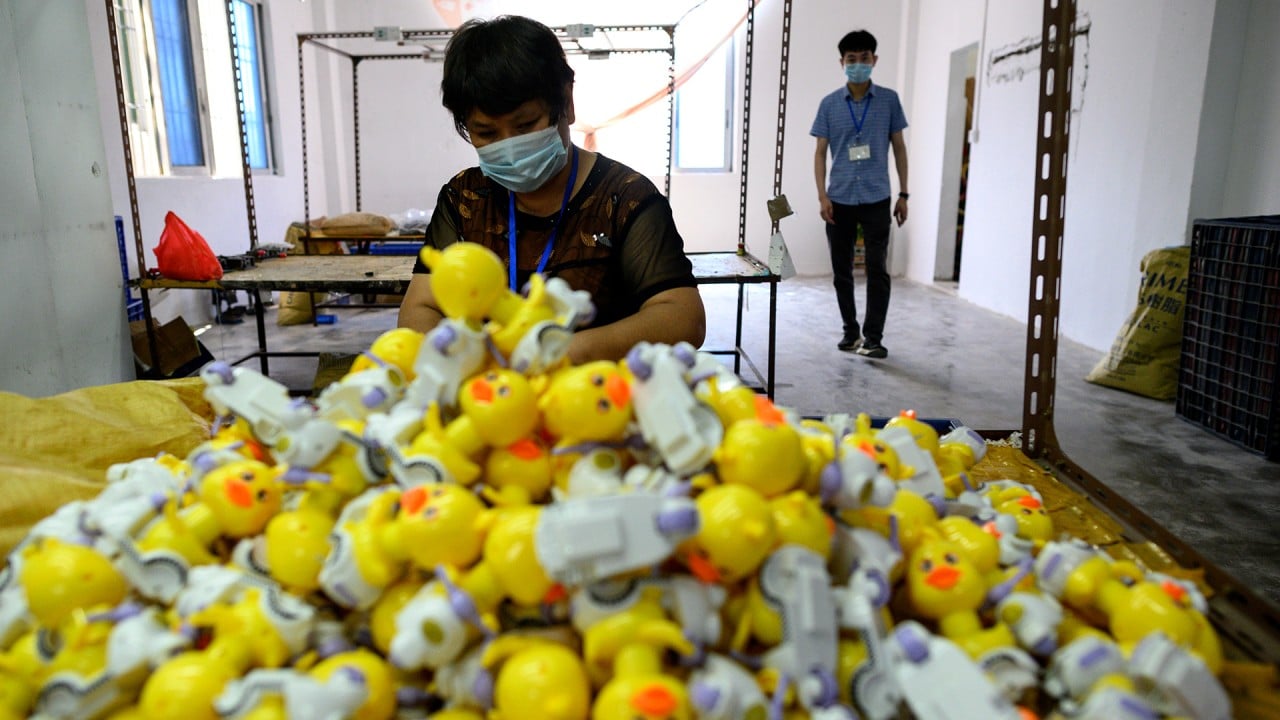 02:19
Chinese exporters turn to domestic consumers as coronavirus hits overseas markets
Chinese exporters turn to domestic consumers as coronavirus hits overseas markets
China should slash the average import tariff level to 5 per cent from 7.5 per cent over the next 3-5 years, and should use free-trade pilot zones to explore building internationally competitive manufacturing hubs and strategic industry bases, Huang added.
"Such talks will help break the US conspiracy of excluding China and will lure foreign technology, industries, capital and talent to China," Huang said in August.
What are the criticisms of China's dual circulation strategy?
There are doubts whether China can truly shift its growth engine from state-led investment and exports to consumer spending without painful reforms of its growth model and wealth-distribution system.
Michael Pettis,
a finance professor at Peking University and a long-time observer of China's economy, said in August that the new strategy is really just an old plan to rebalance the economy towards consumption, but the plan would require a massive wealth shift from the state to households – a process that will not be accomplished easily.
For many consumers in China, their purchasing power is weakening.
Official figures showed that China's sales of retail goods, often used as a gauge for overall consumer spending on goods and services, shrank around 10 per cent in the first seven months of 2020 from a year earlier. But the real decline in consumer spending could have neen even deeper, as the
retail sales figures
include government spending at shops and restaurants.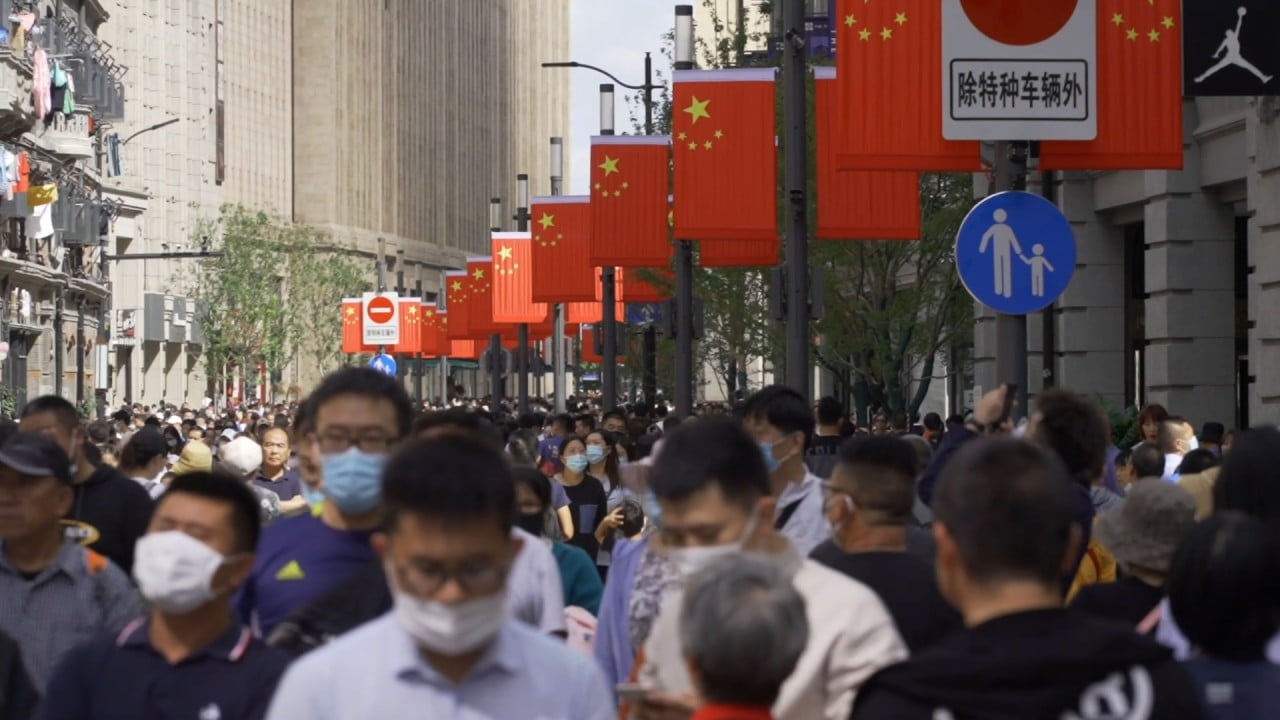 01:47
China GDP: economy grew by 4.9 per cent in third quarter of 2020
China GDP: economy grew by 4.9 per cent in third quarter of 2020
In September, a significant increase in the sales of cars, cosmetics and jewellery – all discretionary spending items – helped retail sales of goods grow by 0.9 per cent in the third quarter, marking the first quarterly rise this year and contributing to an acceleration in the nation's overall economic growth rate of 4.9 per cent in the third quarter, year on year.
Still, the recovery in
Chinese consumer spending
remains weak and uneven, mainly led by high-end consumption, raising questions about the extent to which "revenge spending" – the result of pent-up demand for purchases by shopping-deprived consumers – was responsible for the recent improvement.
Additionally, there have been structural challenges to the economy, such as a decline in household income, the widening wealth gap and
mounting debt burdens,
creating uncertainty about whether consumer spending will continue at the same pace in the fourth quarter.
What is next for China's dual circulation strategy?
China is expected to further articulate the strategy into specific policies, but while Beijing has laid out its vision, the jury is still out on whether it can be achieved.
China may need to change its national wealth-distribution system, which is tilted towards the state sector by design, so that it can develop a sizeable middle-income group, though it is unclear whether China is ready to make such deep-rooted changes.
Want to know more?
In every episode of the
Inside China podcast,
we take a deep-dive into a specific topic, mixing independent reporting and exclusive interviews to bring you unique insights into an emerging potential superpower. Now, we are featuring regular updates on the coronavirus pandemic from across the country.