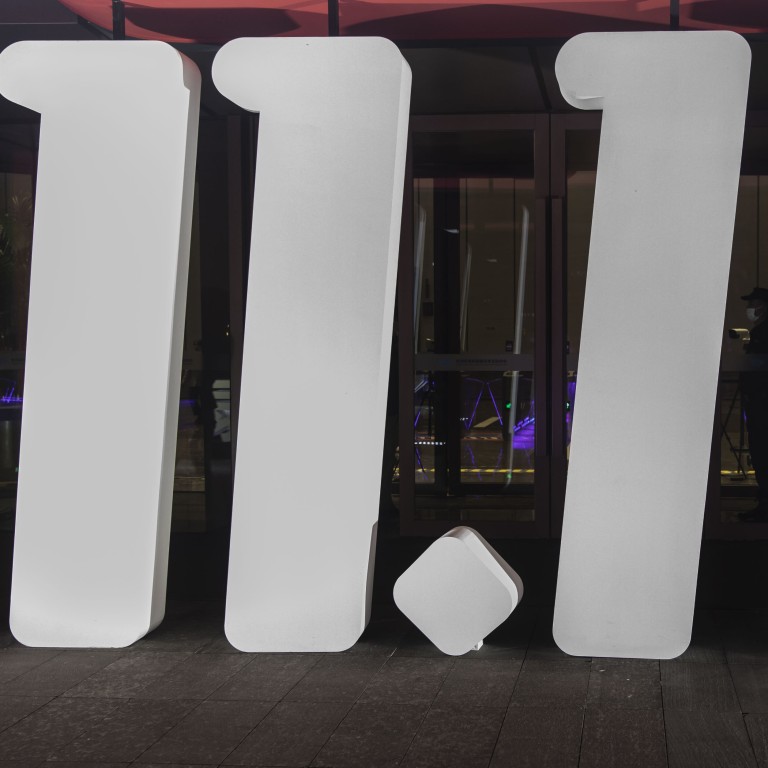 China Singles' Day: do record sales really show a rebound in consumer spending?
Analysts are split over whether this year's record Singles' Day shopping spree represents a rebound in consumption in China
Many economists say the surge in spending does not alter the overall trend of subdued consumer spending growth in the country
Chinese consumers may have spent a record amount during the annual Singles' Day shopping extravaganza early in November, but experts are split over whether it shows an acceleration in consumer spending following the coronavirus pandemic or simply savvy shoppers taking advantage of cutthroat deals.
Touted as the world's biggest online shopping spree, Chinese splurged 769.7 billion yuan (US$117.2 billion) this year on everything from jewellery to houses, in what some say is evidence of a strong outlook for consumption in the world's second biggest economy.
"The significance of Singles' Day this year goes far beyond the sales figures themselves. The event has not only demonstrated the strong potential for Chinese domestic demand, but is also an important fulcrum for internal circulation in the Chinese economy," Lin Huanyu and Chen Li, analysts from Huatai Securities, said last week, referring to Beijing's strategy of focusing on domestic demand for future economic growth.
But other economists are less sure, arguing last week's eye-watering headline figure represented only a modest rebound in overall consumption, as the shopping bonanza simply concentrated sales, rather than created new demand.
"The additional stimulus from Singles' Day on annual gross merchandise volume has weakened, it is now essentially just concentrating consumer spending from the end of the year to the Singles' Day sales period," said Wu Jincao, an analyst at Soochow Securities, on Sunday.
That argument seems to be borne out by shoppers like Deng Jun, who along with his wife used the 11-day shopping period as a chance to snap up bargains.
Though Deng returned from work to find a pile of delivery boxes stacked on his doorstep every evening, he said the couple "didn't buy any high-priced goods".
Instead, the university researcher from Shenzhen bought mainly everyday items like laundry detergent, disinfectants and shampoos – and even then it was financed primarily by Huabei, an online credit service offered by Ant Group.
Their total bill of 6,000 yuan (US$900) also indicates the couple, who are in their early 30s, cut discretionary spending to the bone.
The rise of Singles' Day – which refers to its annual 11/11 date – over the last decade is often trumpeted as an example of China's rising consumer power.
In 2009, Chinese consumers spent 936 million yuan on the first Singles' Day. This year between November 1-11, shoppers spent 498 billion yuan on
Aliaba's online retail platform alone
, and 271.5 billion yuan on JD.com, China's second largest e-commerce site. Alibaba owns the
South China Morning Post
.
Underpinning the growing transaction figures is deeper penetration of
online sales
in Chinese society. This year, the extension from a 24-hour sale to an 11-day promotion also helped, as did the inclusion of unconventional big-ticket items, including foreclosure houses.
But whether 2020 Singles' Day sales represent the seeds of a broader rebound in consumption remains unclear.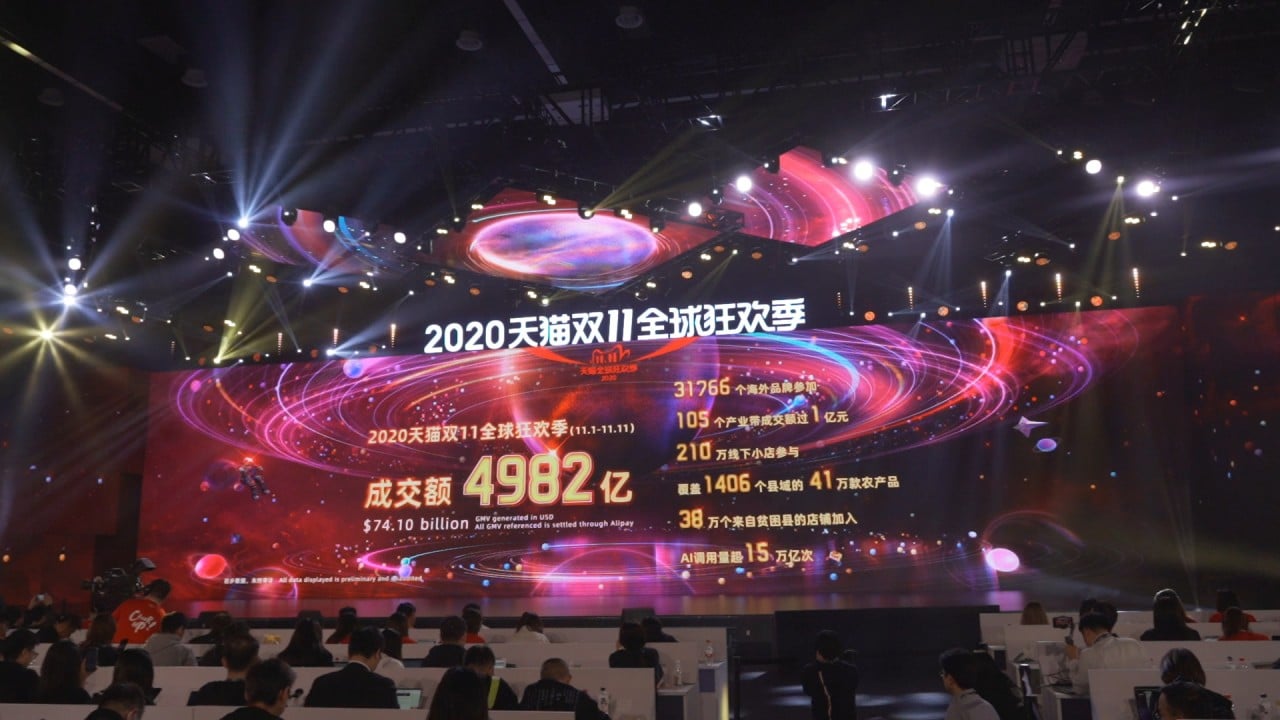 03:02
Amid pandemic, Chinese consumers spend US$74.1 billion during Singles' Day online sales festival
Amid pandemic, Chinese consumers spend US$74.1 billion during Singles' Day online sales festival
China's retail sales, a barometer of consumer spending, rose 4.3 per cent in October from a year earlier, accelerating from 3.3 per cent in September. However, the October increase fell short of the 5.0 per cent gain tipped by many analysts and retail sales still lag behind production growth.
Economists have also warned that November's shopping extravaganza did not allay broader challenges facing China's consumer market, including high and increasing debt, a sluggish outlook for income growth and
subdued consumer confidence
.
Lin Caiyi, vice-president of a research institute under the China Chief Economist Forum, said it was problematic to equate strong online sales data during Singles' Day with overall consumer spending.
"Economists like to analyse from data," Lin said. "In fact, people's consumption behaviour reflects a lot of psychological factors."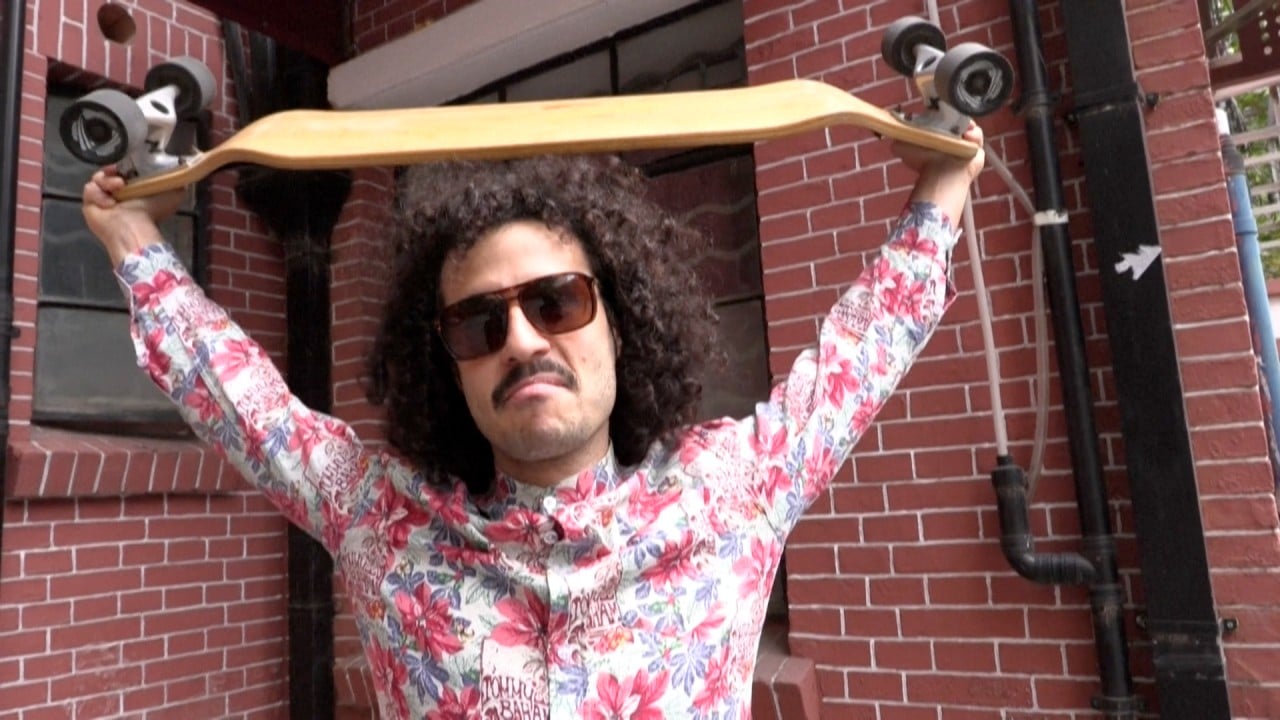 02:24
Foreigners in China join army of online live-streamers to sell Chinese products around the world
Foreigners in China join army of online live-streamers to sell Chinese products around the world
For example, consumers who have been unable to spend money on things like travel during the coronavirus outbreak might be turning to online shopping as an emotional outlet, according to Lin.
In addition, some online purchases might simply replace in-store sales rather than represent new demand, she said.
More broadly, surging online sales do not alter the overall subdued growth trend of consumer spending in China, which is often measured by retail sales.
Fitch Ratings forecast that China's retail sales growth will accelerate to the mid-to-high single digits in the fourth quarter compared to the same period a year earlier, up from 0.9 per cent in the third quarter. That would narrow the full-year contraction to the low single digits, thanks in good part to spending during the Singles' Day period.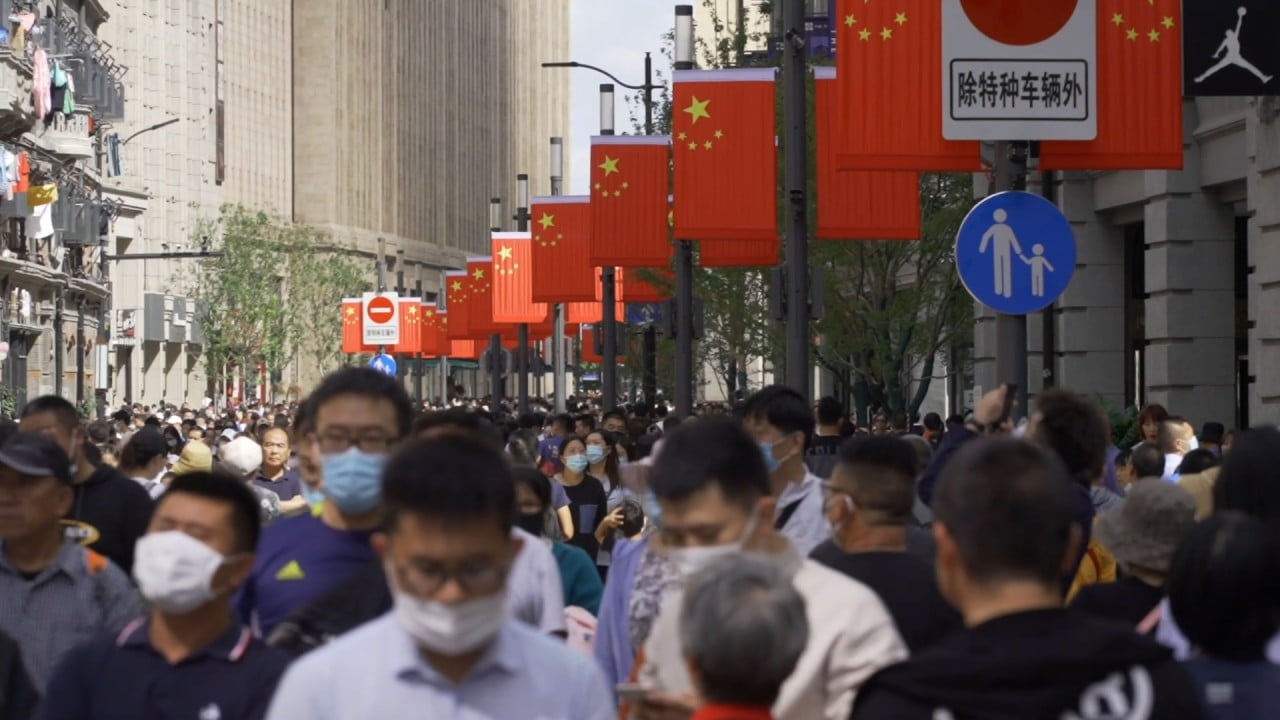 01:47
China GDP: economy grew by 4.9 per cent in third quarter of 2020
China GDP: economy grew by 4.9 per cent in third quarter of 2020
Still, there is lingering uncertainty over China's consumption outlook, analysts said.
For online platforms, merchants and consumers, the lure of big shopping festivals appear to be waning. The online shop run by Netease.com publicly announced it would not take any Singles' Day promotions, and a survey of more than 3,000 young Chinese, conducted by consumer finance platform Lexin fintech, found about a third were losing interest in the festival.
Meng Di, an office worker at a Beijing internet company, said she has cut her Singles' Day spending sharply, and even then she does not keep all the items she orders
"I order items I am not sure I need, then return them later," she said.