Joe Biden's US election success will be 'warmly applauded' and 'accepted' by American Factory boss Cao Dewang
Cao Dewang rose into the international spotlight with his investment in a car glass plant in Ohio, which was featured in the American Factory documentary
President Xi Jinping has yet to congratulate US president-elect Joe Biden, with incumbent Donald Trump yet to concede
Cao Dewang, the owner of the car glass plant featured in the Oscar-winning documentary American Factory, will "warmly applaud" and "accept" Joe Biden's victory in the US presidential election.
Biden's electoral victory
was called by US news organisations at the start of last week, although incumbent Donald Trump has yet to concede amid a number of legal challenges and so far unfounded claims of election fraud.
"[No matter who], as long as he is elected as the US president, I will applaud [him]," 74-year-old Chinese tycoon Gao, the self-made billionaire founder of
Fuyao Glass Industry,
said on Friday in Beijing.
"As long as [the American people] have made your choice, you Americans accept, I accept too."
President Xi Jinping has yet to congratulate US president-elect Biden, although last week, China's Ministry of Foreign Affairs did offer congratulations to the former US vice-president.
"China has behaved very rationally and magnanimously this time," Cao added. "Once the official announcement comes out about who is the next president, we will stand aside, warmly applauding and congratulating them. This shows the true broad mind of Chinese people."
Cao once praised incumbent Trump as "too great" and "likely to become the most accomplished president" when commenting on his tax cuts in April 2018, just over a year after his inauguration and at the height of the US-China trade war.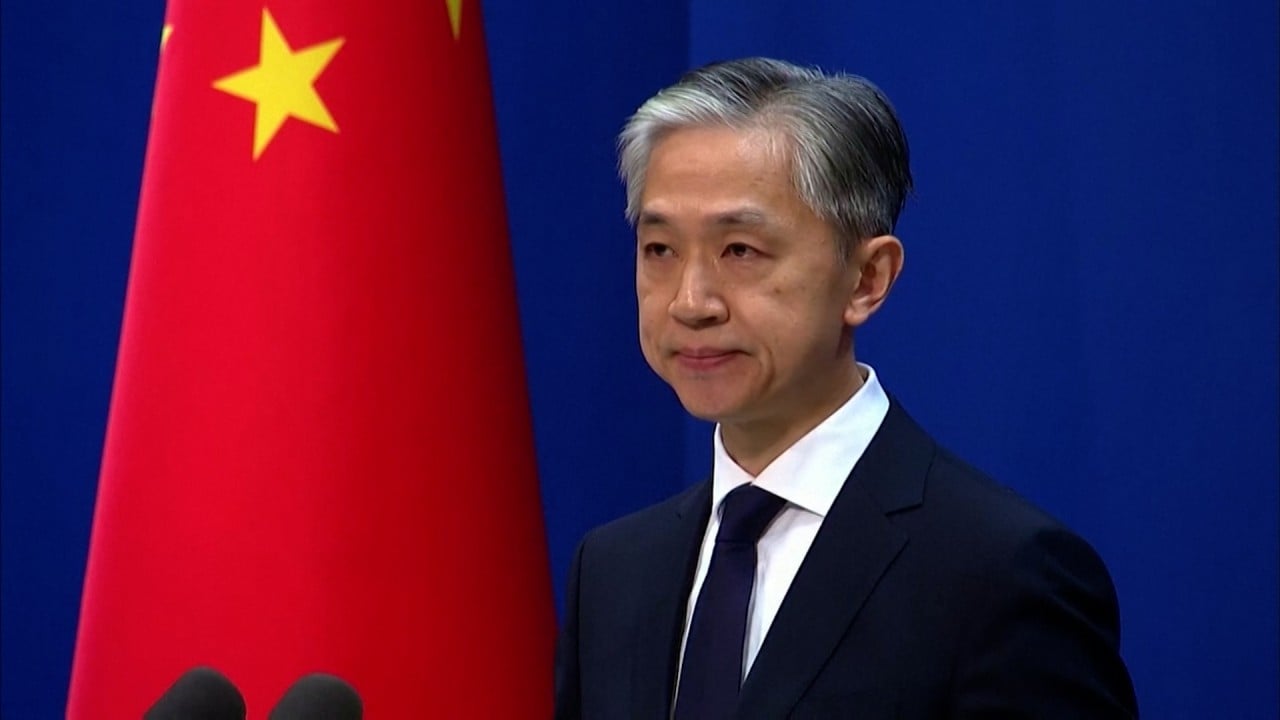 00:41
China congratulates Joe Biden on being elected US president
China congratulates Joe Biden on being elected US president
The Chinese car glass magnate rose into the international spotlight with his investment in a plant in Dayton, Ohio, which created over 2,300 jobs and was featured in the American Factory documentary that was produced by Higher Ground Productions – founded by former US president Barack Obama.
The documentary portrays Gao's battle against American workers trying to introduce a union at the factory. China does not allow independent unions and all must be affiliated with the All-China Federation of Trade Union, which in turn answers to the ruling Communist Party.
"It is my plant but they call it American Factory. This is fine, because we are really following American culture and thinkings, open and transparent," Cao said.
"The factory is very profitable, and the American people respect and remember our story."
Fuyao Glass was forced to lay-off more than
2,000 workers globally
in the first half of the year due to weak demand resulting from the coronavirus.
This article appeared in the South China Morning Post print edition as: 'American Factory' boss applauds and accepts Biden election triumph