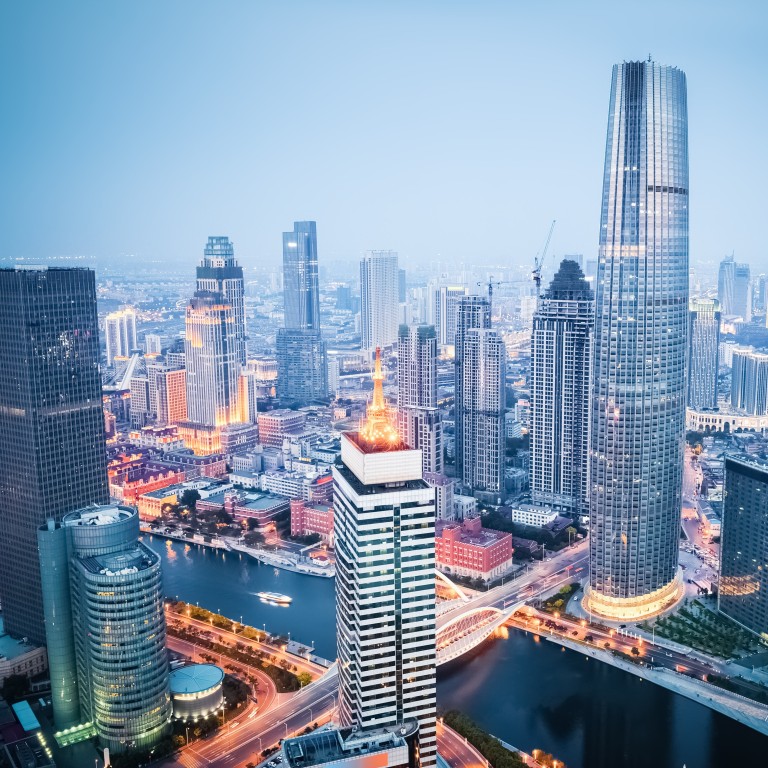 Which Chinese city will be the biggest loser in 2020? It's not Wuhan
Tianjin, one of China's four municipalities, is grabbing attention as its once-booming economy slowly fades
Its relative decline shows the limits of state-led growth and is a cautionary tale for debt-fuelled development
Tianjin, one of China's four municipalities, is expected to drop out of the country's top 10 cities in terms of economic size this year for the first time since records began.
The municipality's economic output in the first three quarters of 2020 was 1 trillion yuan (US$151.8 billion), only a third of the size of Shanghai and Beijing, the country's two largest cities, and below
regional economic hubs
such as Hangzhou and Nanjing.
Chongqing, China's third largest municipality, reported economic output of 1.78 trillion yuan in the same period, according to data released by local authorities.
Though the accuracy of municipal economic data in China is always
viewed sceptically
, the rankings still play a major role in guiding domestic money flows, from property developers to bond investors.
Beijing no longer publicly supports ranking cities by
gross domestic product (GDP),
but the poor performance of Tianjin is grabbing attention in China, as the metropolis of 15.6 million loses relevance on the nation's economic map.
Wuhan, the original epicentre of China's coronavirus outbreak, reported a rapid recovery of economic activity in the third quarter, bouncing back from a 76-day long lockdown in early April to claim No 10 spot among Chinese cities.
Wuhan's economy still contracted 10 per cent in the first three quarters of the year, the worst performance of all major cities, while Tianjin reported zero growth in the same period.
The relative economic decline of Tianjin is a cautionary tale of what can happen when a debt-fuelled boom goes bust, a fate many Chinese localities could face in coming years as the central government, Chinese banks and investors become more selective about where to place their money.
"Despite efforts to switch its growth drivers in recent years, it is far from enough to offset the unprecedented [coronavirus] shocks. It's economic fundamentals and resilience remain weak," said Amanda Du, a senior analyst with rating agency Moody's.
Du estimated that Tianjin's debt-to-GDP ratio could rise to more than 40 per cent this year from 35 per cent last year, making it one of the top five most
indebted regions in China.
Increasingly heated competition among Chinese cities for investment, high-quality talent and new industries is expected to lead to a further economic divergence among regions, which could put troubled municipalities like Tianjin at a major disadvantage, analysts said.
"Many cities in the northern parts of China often rely on resources or a number of industries, which make them particularly vulnerable to economic adjustments," said Liu Xuezhi, a senior researcher with the Bank of Communications, the country's fifth largest lender in Shanghai.
Tianjin was a poster child for rapid economic growth in the years following 2008, when China decided to roll out a massive stimulus plan to offset the impact of the global financial crisis.
Thanks to its relatively higher ranking in China's political system – which allowed the municipality to get support from state-owned enterprises and state banks – Tianjin unleashed a debt-fuelled spending spree. In one project, dozens of high-rise skyscrapers were built on a remote river bank and promoted as China's answer to New York's Manhattan Island.
Tianjin's growth rate spiked in response, outpacing all of China's 30 other provinces, regions and municipalities between 2010-12, leading to speculation it would be a powerful engine for national growth.
But before long, the limits of its state-led growth model became evident. The "new Manhattan" became a ghost town and signs of financial stress began to mushroom among local state-owned companies.
The Tianjin government, for instance, ordered the merger of four separate steelmakers in 2010, and after three years of consolidation, the group published its first financial statement in 2014, with local media hailing it as a Fortune 500 company.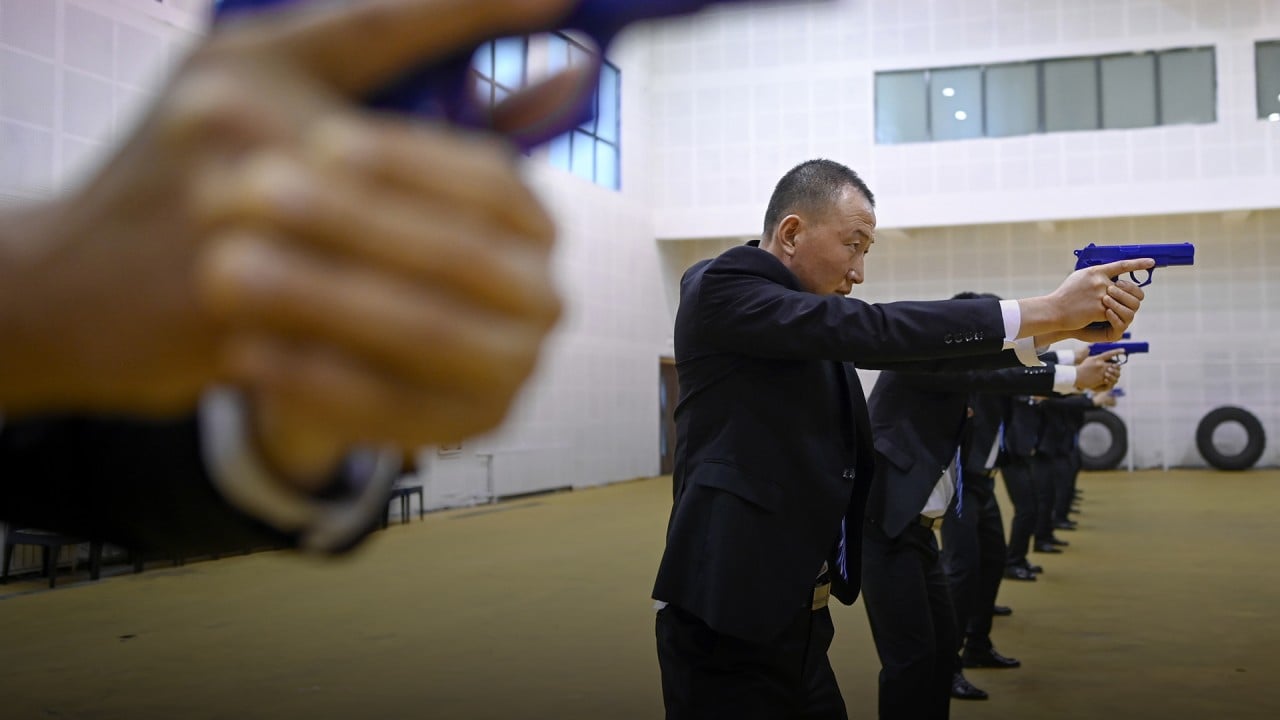 02:17
New wave of Chinese bodyguards add digital defence and cybersecurity to their training
New wave of Chinese bodyguards add digital defence and cybersecurity to their training
However, the mirage lasted only a few years, with the heavily indebted group filing for bankruptcy protection in 2018.
A deadly explosion at a chemical warehouse in Tianjin in July 2015, which killed 173 people, exposed poor governance in the port city.
Huang Xingguo
, the city's mayor for eight years until 2014, was put under investigation in 2016 and later sentenced to 12 years in prison for corruption.
While Tianjin is still an important manufacturing and logistics hub in northern China – container handling at the Tianjin port rose 5.2 per cent in the first three quarters – it has started to lose high-profile investors. Samsung Electronics recently announced it would close its last remaining Chinese television factory in Tianjin at the end of this month.
Foreign direct investment into Tianjin, where Toyota and Airbus have operations, rose 0.5 per cent in the first three quarters of the year, but the growth rate was below the 2.5 per cent national average, despite the fact Tianjin enjoys "free-trade zone" status. Foreign investment into Shanghai rose 6.1 per cent in the same period.
Zang Jianwen, a lecturer at Hebei Finance University, said the sluggish Tianjin economy showed the problems of excessive reliance on state investment.
"Investments by governments and state-owned enterprises usually generate low output and high debt," Zang said. "At the same time, private sector investment is squeezed out".
Zang said the only way for Tianjin to regain its economic vitality was to improve its business environment and cut business costs to woo private investors.
This article appeared in the South China Morning Post print edition as: Tianjin pays the price for debt-fuelled boom