Shenzhen
Get more with myNEWS
A personalised news feed of stories that matter to you
Learn more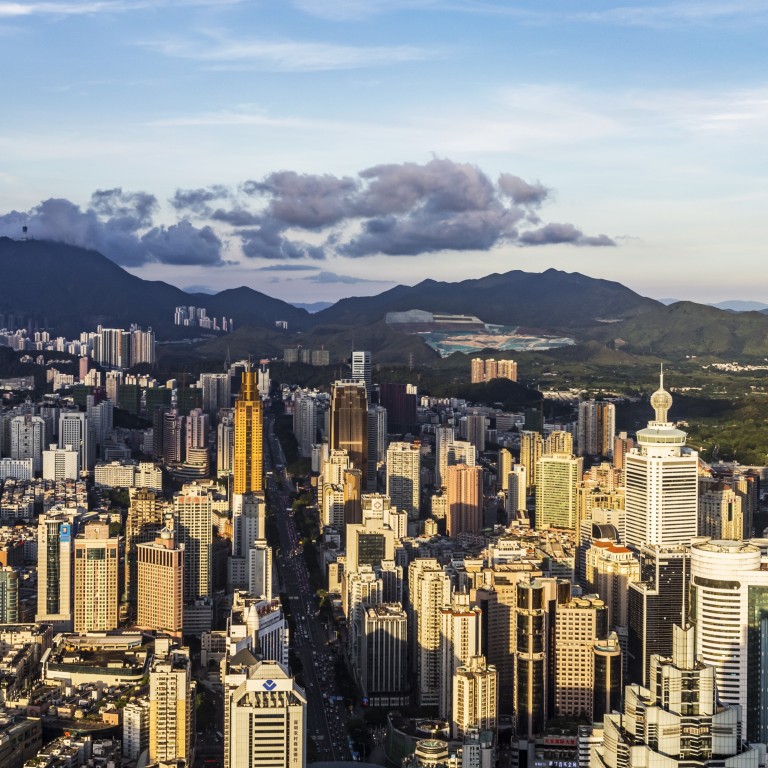 Shenzhen's population size, key to gauging economic development, remains a matter of debate
Beijing has designated Shenzhen a model city with special powers to make reforms, but the exact size of the city is key to determining progress
Officially, Shenzhen has a population of 13 million, but data suggests it could be more than 20 million, putting enormous strain on social services
Beijing has showcased the rapid development of Shenzhen, a hi-tech hub neighbouring Hong Kong, as a model for economic growth in China, but getting a precise handle on its demographic make up remains elusive.
The city, which China plans to turn into a
"core engine" of reform
that will power growth and innovation in the Greater Bay Area, was praised by President Xi Jinping as a "trailblazer" in October and is home to some of the country's most valuable tech companies.
But analysts have long debated the accuracy of Shenzhen's official population estimates, a key factor in determining economic development, including per capita income and the size of the working-age population.
Shenzhen ranked first among Chinese cities in terms of per capita gross domestic product (GDP) last year at 203,489 yuan (US$31,000), based on its official permanent population of 13.44 million.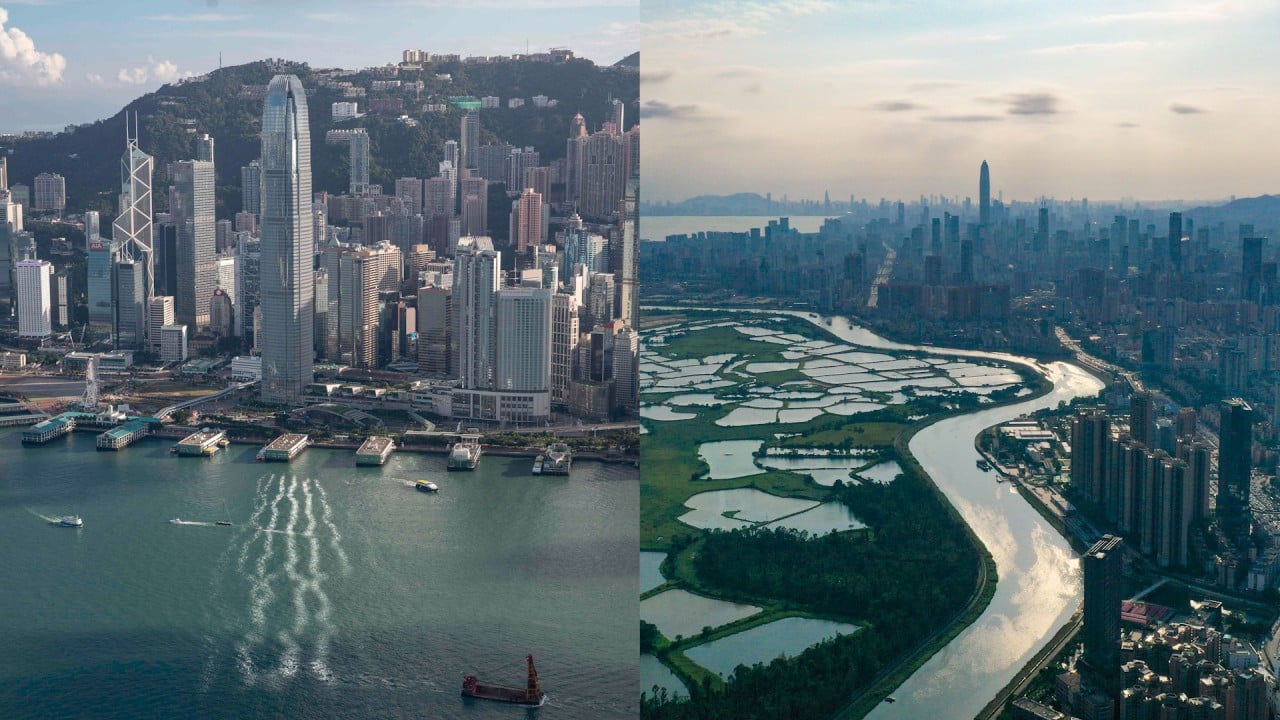 05:25
Hong Kong's competitive edge questioned as Xi says Shenzhen is engine of China's Greater Bay Area
Hong Kong's competitive edge questioned as Xi says Shenzhen is engine of China's Greater Bay Area
However, a series of separate data points from government and businesses have pegged the number of people living in the city as much higher.
In reports celebrating its 40th anniversary as a Special Economic Zone last month, Xinhua News Agency and other state-run media described Shenzhen as having the largest immigrant population of any city in China, with a population that exceeded 20 million.
According to telecommunications network provider China Mobile, there were 21.8 million people in Shenzhen in 2017 who meet the criteria of having stayed in the city for more than 23 days per month for over 10 hours per day.
Using waste per capita as a gauge, Beijing, with an official permanent population of 21.54 million, produced 26,000 tonnes of domestic waste daily last year. In comparison Shenzhen produced 28,500 tonnes per day, suggesting a population at least as large as the capital's.
Even data from China's fourth national economic
census
indicates a larger population that local authorities say. At the end of 2018 the number of people working in the raw materials, manufacturing and services sectors reached more than 13.45 million, excluding children, students and the elderly.
Whether Shenzhen's population is 13 million or more than 20 million, the size is crucial in calculating its per capita economic output and stage of urban development. It also has a bearing on the provision of public services.
Shenzhen might have grabbed headlines for its impressive economic growth – its
economy surpassed Hong Kong's
in size in 2018 – and status as China's hi-tech capital, but it lags behind many other large cities in providing basic public services such as education and health care.
In 2019, local authorities invested 33.55 billion yuan in medical and health services, and there were 51,470 hospital beds in the city, Shenzhen government data showed.
Even using the smaller official population figure of 13.44 million, the number of beds per 1,000 people was 3.83 last year, and per capita health spending was about 2,496 yuan – both of which lagged far behind other major Chinese cities like Guangzhou, Shanghai, Chengdu and Beijing.
The city has 344 primary schools, well below the 961 primary schools in nearby Guangzhou and even below underdeveloped countryside cities in Guangdong province.
Both Guo Zhongxiao, a local commentator, and Simon Zhao, associate dean of BNU-HKBU United International College's division of humanities and social sciences, agree the actual permanent population of Shenzhen has reached more than 20 million.
"The investment and supply of public services in Shenzhen are designed for a population of 13 million residents, so you can see that public resources, such as hospitals and schools, are in short supply," Zhao said.
"On the other hand, if you do an evaluation based on a population figure of 20 million or more, Shenzhen's actual economic and urban development will certainly be lower than what the current official figures reflect."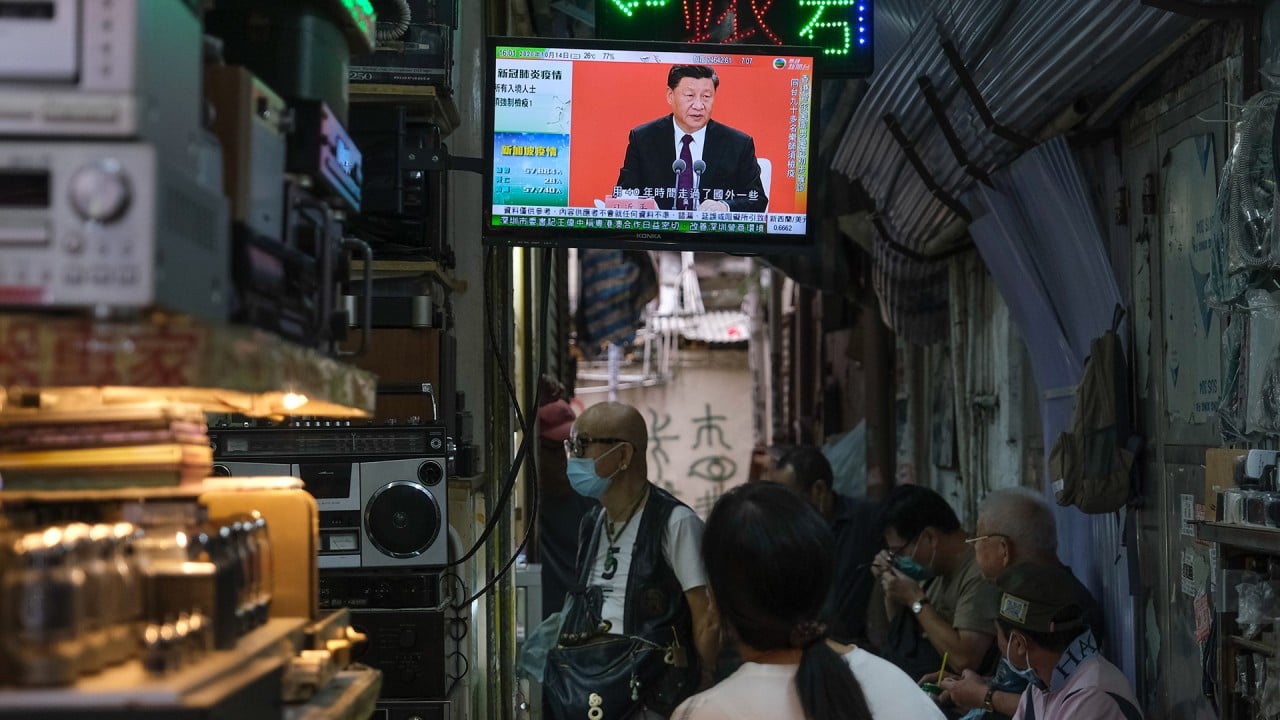 05:27
China must rely on its 'internal market for innovation', says sociology Prof Lau Siu Kai
China must rely on its 'internal market for innovation', says sociology Prof Lau Siu Kai
He added an accurate count of Shenzhen's population must be provided in
China's seventh national census,
which started in November and is expected to release preliminary results next year.
"The contradiction is that Shenzhen wants to continue to keep attracting new immigrants to support current housing prices and consumption, while public resources are already very tight, especially the supply of housing and education," Guo said.
One of the reforms that have been floated for Shenzhen is providing local registration certificates – hukou – to more immigrants.
This would not only increase the city's official population, but also entitle the new citizens to local social services in a system already stretched to capacity. The cost of making needed improvements to education and health care could be huge.
"Therefore, Shenzhen hopes to boost hi-tech industries, so as to ensure rapid economic growth, support housing prices that have been soaring, and at the same time maintain a growing population, but not at too fast a pace," Guo said.
But this process is making many middle-class families in the city anxious about their future.
"My child's junior school has 22 classes in its first grade this year, with 50 students in each class. The figure was just 16 two years ago," said Alice Xu, a Shenzhen resident.
Shenzhen's home prices jumped 11.4 per cent in the first half this year compared to a year earlier, while the city's GDP rose 0.1 per cent during the same period.
The per capita disposable income of Shenzhen residents was 32,774 yuan in the first half of the year, a 1.4 per cent increase year on year, and the per capita consumer spending of Shenzhen residents was 19,050 yuan, down 12.8 per cent from a year earlier.
"In fact, the income of our ordinary white-collar workers in Shenzhen is not as high as seen in the newspapers," said Xu.