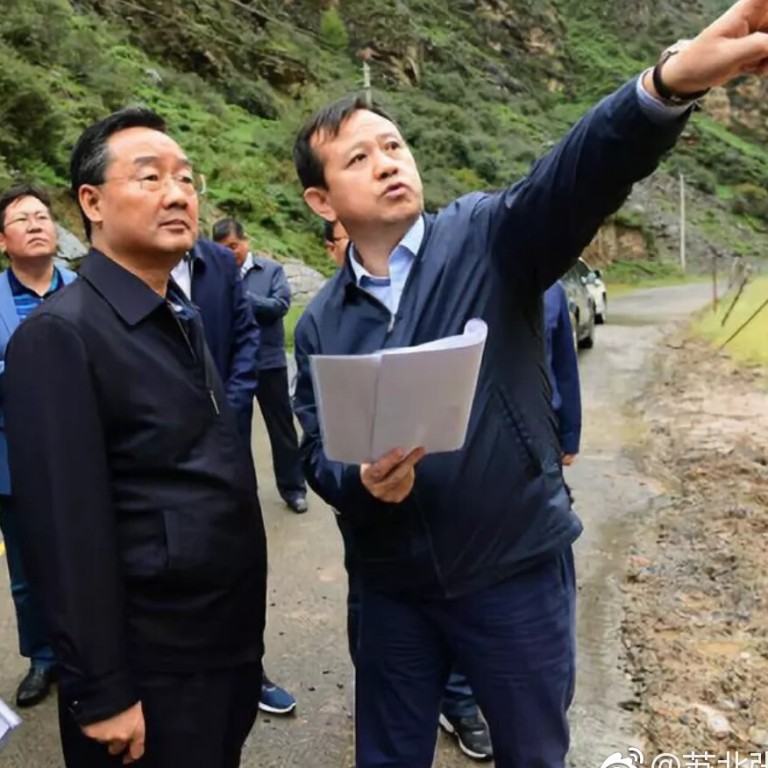 China reveals new generation of top-level government appointees, including an ex-copy machine salesman and fighter jet designer
Beijing has reorganised ministerial and provincial rankings, promoting a new crop of party cadres to top positions
The newly-promoted cadres come from various backgrounds, but each brings decades of experience in a particular field
A new generation of Chinese cadres in their late 50s have assumed ministerial and provincial positions, including top roles at the commerce and agriculture ministries, as Beijing reshuffles government rankings after finalising its 2035 development vision.
The latest round of changes, including replacing officials who have reached the mandatory retirement age of 65, comes as US
President-elect Joe Biden
forms his own administration – offering fresh faces, and potentially a fresh start, in both Washington and Beijing.
While the newly-promoted cadres come from various backgrounds, they all spent decades gaining experience in a particular field to prove their governance capabilities before being promoted to administrative positions, according to official biographies.
Tang Renjian, who worked as a deputy to Vice-Premier Liu He in the former General Office of the Central Leading Group for Financial and Economic Affairs, was appointed party secretary of the Ministry of Agriculture and Rural Affairs last week, paving the way for him to take over the ministerial position from Han Changfu, who is now 66.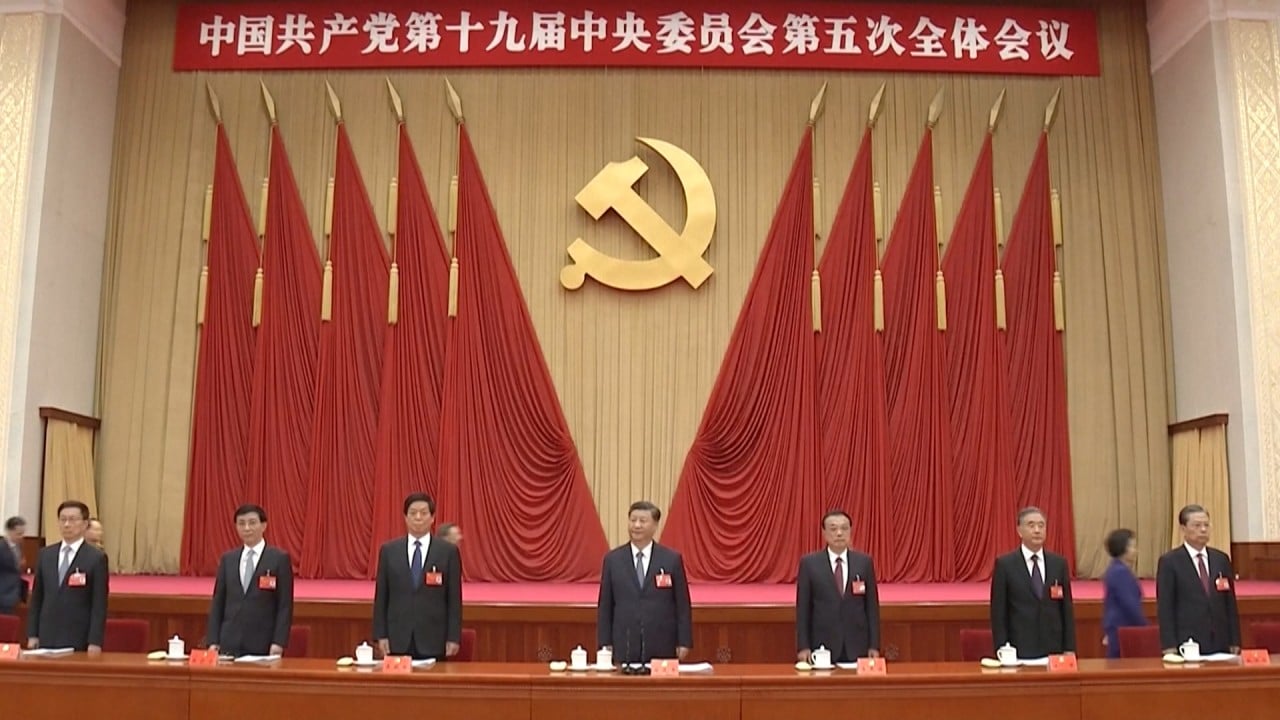 03:05
What happened at the Chinese Communist Party's major policy meeting, the fifth plenum?
What happened at the Chinese Communist Party's major policy meeting, the fifth plenum?
After working in the impoverished province of Gansu for the past years, Tang was also named as a member of the Communist Party's Central Rural Work Leading Group and its general office director.
That makes the 58 year old, who has spent most of his career working on agricultural affairs, a key policymaker in the field just as the government increases focus on the nation's
food security
.
China last week also appointed Wang Wentao, 56, as the new party secretary at the Ministry of Commerce. He replaces Zhong Shan, who has reached the ministerial retirement age of 65. Compared to Tang, who was based mostly in Beijing with brief stints in Gansu and Guangxi, Wang has never before worked at a central government institution.
According to his biography, Wang has spent most of his career in Shanghai. Following his graduation from the prestigious Fudan University in 1985, Wang worked at a local vocational training school affiliated with an aerospace technology bureau, taking positions from lecturer to "sales manager of the photocopier department".
In 2001, he started working for the government, becoming chief of Shanghai's Huangpu district in 2007 when Xi Jinping served as the city's party secretary.
Wang, who was until recently governor of the northeastern province Heilongjiang, will have a front-row seat in trade matters, and will be a key figure in any future trade negotiations with the United States.
Outside Beijing, Feng Fei was named acting governor of Hainan province after more than two decades as a researcher with the Development Research Centre under the State Council. The 58 year old, who specialised in "industrial economy", is regarded as one of the top brains behind China's industrial development strategies.
In May 2011, Feng delivered a lecture to the Politburo – headed by then-president Hu Jintao – on the importance of growing "strategic emerging industries" in China, an idea later developed into the China 2025 strategy.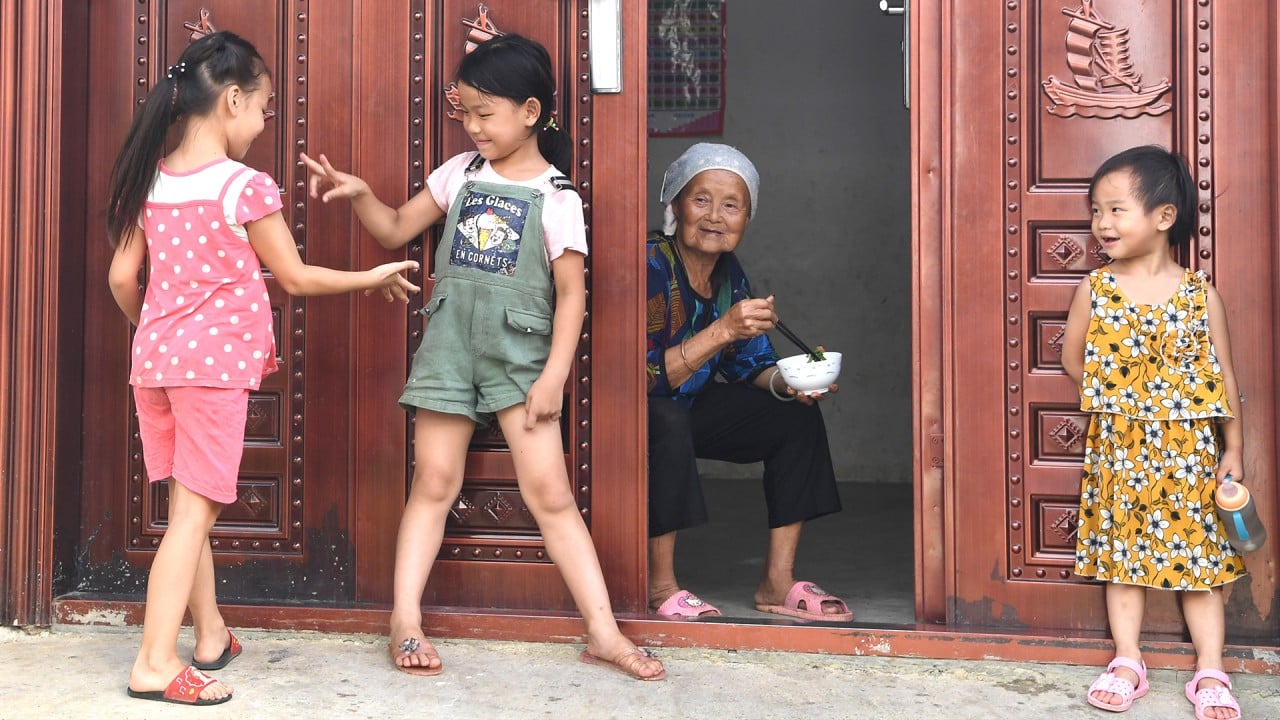 02:47
China looks to boost its middle class as it wraps up Xi Jinping's anti-poverty drive
China looks to boost its middle class as it wraps up Xi Jinping's anti-poverty drive
After the Development Research Centre, he joined the Ministry of Industry and Information Technology in 2014 and worked as a deputy provincial governor in Zhejiang.
Feng will apply his knowledge to developing
Hainan's ambitious free-trade port
project, which Beijing hopes will allow it to stay integrated with global trade and capital flows amid a US push for economic decoupling.
Huang Qiang, 57, a veteran of the Aviation Industry Corporation of China, has been appointed acting governor of Sichuan province. Huang belongs to a group of rising political stars in China who emerged from the country's civil-military conglomerates.
He was also one of the chief designers of China's Flying Leopard, a twin-engined fighter-bomber.
This article appeared in the South China Morning Post print edition as: Reshuffle sees cadres in 50s take senior roles in ministries and provinces