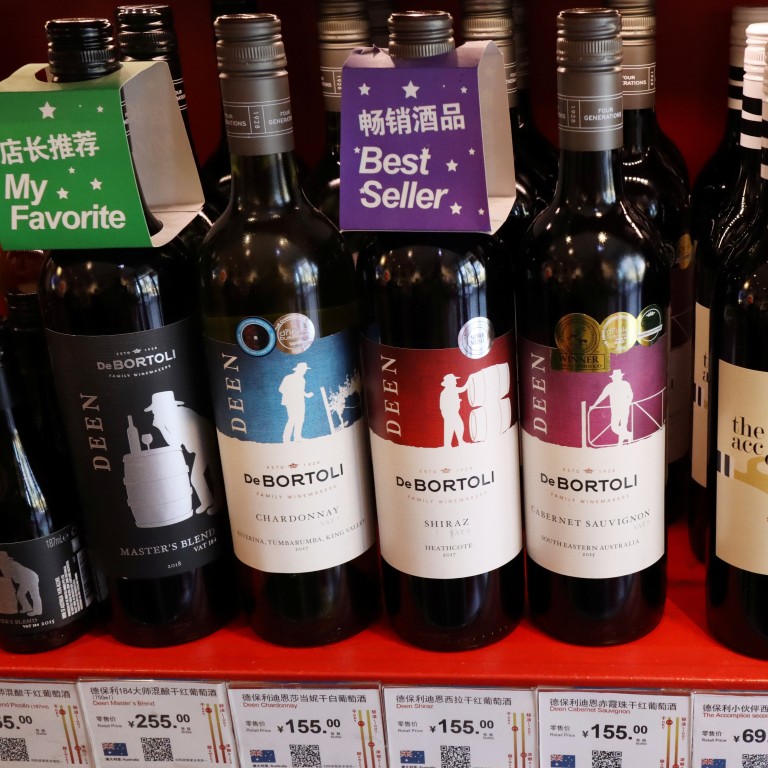 China's US, Australia trade continues to grow in record-breaking month despite ongoing geopolitical spats
Record-breaking Chinese export data saw exports to sparring partners Australia and the United States grow strongly in November year on year
China's surplus with the United States surged to the highest point of Donald Trump's four-year presidency, despite his vow to eradicate it
China's two-way trade with sparring partners Australia and the United States expanded in November from a year earlier despite ongoing tensions, in what was a record breaking month for Chinese exports.
Shipments to Australia rose by 22.6 per cent last month, in the most lucrative month on
record for China's overall exports.
Chinese imports of Australian goods ticked up 9.4 per cent in November compared to a year earlier, even as the political relationship went from bad to worse.
However, despite the strong year-on-year growth, both exports to and imports from Australia cooled in monthly terms, down 7.1 per cent and 10 per cent respectively from October, in what might be a sign of things to come.
Beijing has imposed duties and informal bans on a range of important
Australian exports,
from barley and beef to wine and coal.
China did not offer a detailed breakdown of bilateral trade, but with its overall iron ore imports up by one-third last month compared to a year ago, there is a good chance this was an important part of Australia's exports.
Australia is the world's biggest producer of
iron ore,
with the latest Australian government data from October showing a big increase in shipments to China, which has yet to apply any trade actions against the mineral.
Meanwhile, the contentious Chinese trade surplus with the US rose to the highest level of
Donald Trump's presidency,
during which he vowed to eradicate the persistent gap.
The US trade deficit with China, according to Monday's customs data, was US$37.6 billion in November, up 52 per cent from a year earlier, and more than 70 per cent since the day Trump took office. This was driven by exports to the US rising by a whopping 46 per cent from a year earlier.
Analysts said that the coronavirus pandemic has reasserted China's position as the workshop of the world, and suggested that cutting it out of the supply chain is easier said than done.
"Covid has temporarily increased the difficulty of decoupling from China – it was already incredibly difficult," said Rory Green, China economist at TS Lombard.
With China making the masks and gloves designed to ward off the virus, the computers and furniture used by many to work from home, and the consoles, toys and televisions given as Christmas gifts, many factories have been enjoying enormous paydays after they reopened in the first quarter.
Green pointed to the fact that with the exception of Taiwan and South Korea, other exporting competitors have been unable to reopen fully, given China "an open market".
"China is an indispensable part of the global supply chain. And it is huge. Other economies, such as Asean, may share a small share of the wallet, such as some low cost low quality assembling, [but] decoupling doesn't seem to be a viable option," said Raymond Yeung, China economist at ANZ Bank.
Perhaps in acknowledgement of China's gravitational pull in the sector, Anthony Blinken, Joe Biden's nominee for secretary of state, told an event hosted by the US Chamber of Commerce in September that it was unrealistic to "fully decouple" from China.
Biden's pre-election manifesto
touched on the need to reshore goods in key sectors, but stopped short of Trump's ambition to eradicate the deficit, which now appears to have been fruitless.
"The experience in 2020 has shown that, despite plans by politicians to decouple from China, the fundamental competitiveness of its manufacturing sector will make that easier said than done," said Louis Kuijs, Asia-Pacific economist at Oxford Economics.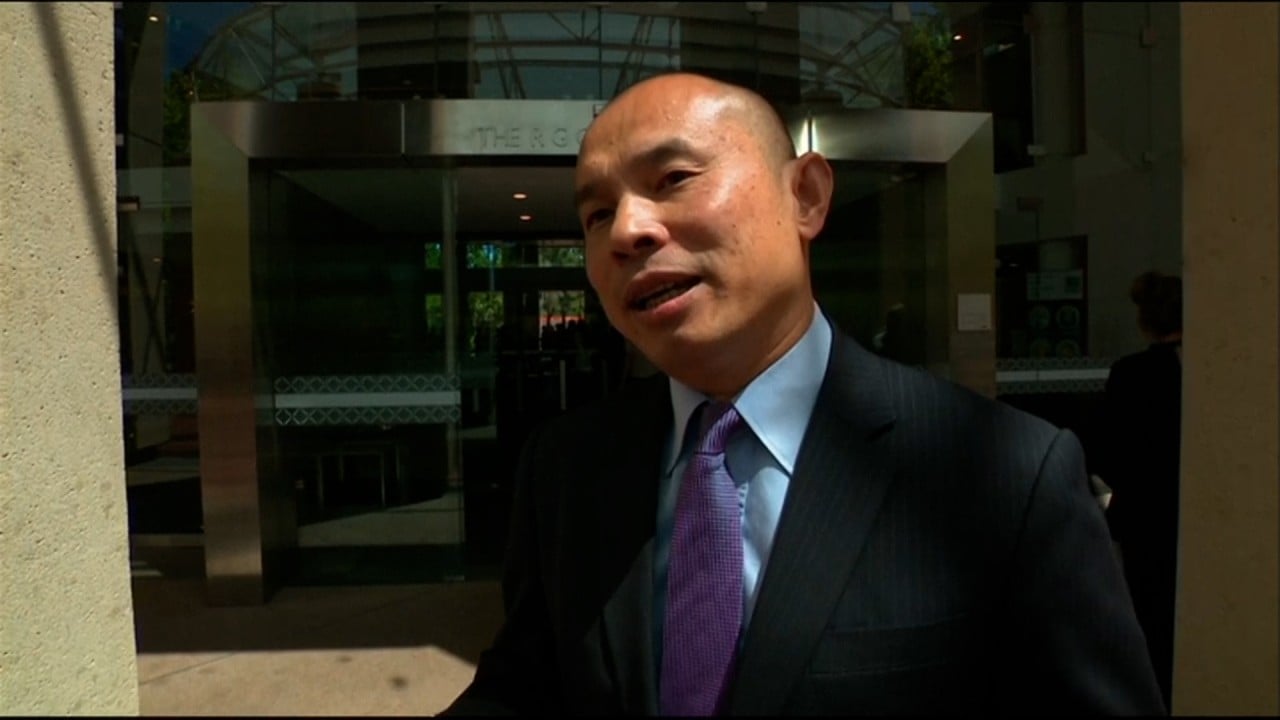 01:17
Senior Chinese diplomat says Australian prime minister overreacted to 'war crimes' tweet
Senior Chinese diplomat says Australian prime minister overreacted to 'war crimes' tweet
China also ran a record high trade surplus with the rest of the world last month, a massive US$75.42 billion, up 102.9 per cent from a year earlier.
As overall exports soared 21.1 per cent year on year, import growth was a weaker 4.5 per cent, a trend which has in part defined China's emergence from the pandemic, with industrial recovery far-outstripping consumption.
In Chinese yuan terms, the difference in export and import performance was even more marked: 14.9 per cent export growth versus a 0.8 per cent contraction in imports, reflecting six consecutive months of yuan gains against the US dollar.
This shows "just how lopsided China's recovery has been with nearly all the recovery on the supply side and very little on the demand side," said Michael Pettis, a finance professor at Peking University.
Pettis warned that as other economies struggle to snap out of the shock of the coronavirus, China's absorption of so much of global demand may send geopolitical tremors at an already fraught time.
"With the rest of the world also struggling with weak demand, I think trade tensions around the world can only get worse," he said.
Lower commodity prices, particularly oil, helped suppress import values, China's purchases of US soybeans – a crop which has come to define the US-China trade war as much as any other item – dropped back from 40.6 per cent growth in October to 15.8 per cent in November, despite China lagging behind its purchases targets set out by the
phase one trade deal,
signed in January.