Energy
Get more with myNEWS
A personalised news feed of stories that matter to you
Learn more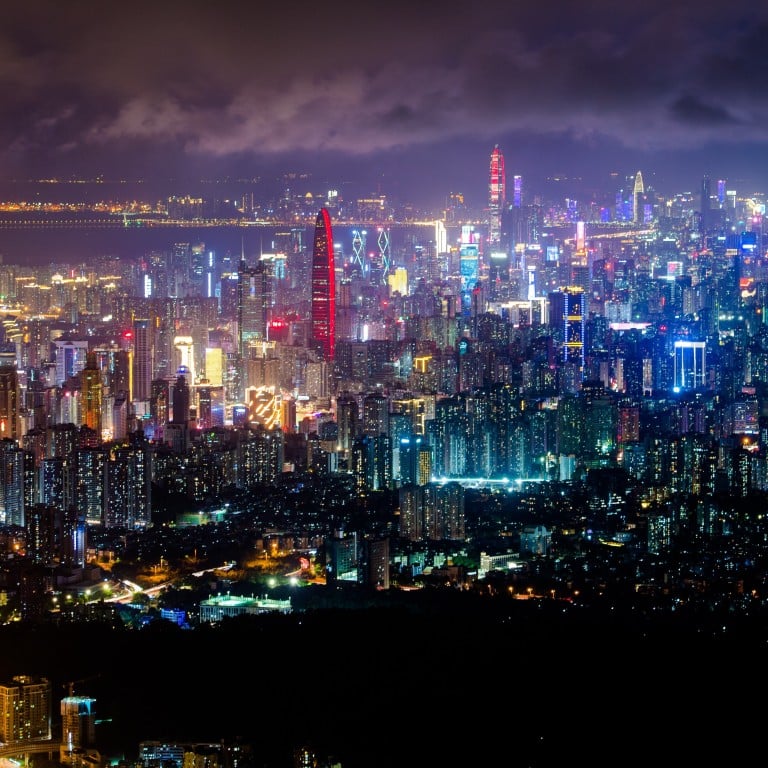 China suffers worst power blackouts in a decade, on post-coronavirus export boom, coal supply shortage
Provinces across China are struggling with blackouts, as authorities use restrictions to curb energy use and manage supply
Analysts blame the resurgence of manufacturing, a coal shortage and China's central economic planning for the problem
Businessman Lin Xianxin was finally starting to see his luck turn around after production at his Wenzhou factory was disrupted by the coronavirus pandemic early this year.
With China's economy rapidly recovering from the outbreak and the close of the year bringing a rush of seasonal orders, Lin was running his factory at full capacity and well on his way to recouping his first-quarter losses.
But all that came grinding to a halt on Tuesday last week, when authorities cut electricity to his business.
"It hit us badly," said Lin, the manager of Wenzhou Ming Yu Packaging in the eastern port city. "Cutting off the electricity at the busiest time of the year is unreasonable. All the orders after Tuesday had to be delayed, and some may be cancelled."
Wenzhou has not seen large-scale electricity rationing in years, according to Lin, and this month's blackouts – three in total – would cost him 50,000 yuan (US$7,637) per day.
For a small factory like Lin's, still struggling to get back on its feet, the losses are huge – and he's not the only one feeling the pressure.
Provinces across China are struggling with the worst blackouts in nearly a decade. With exports booming and the appetite for electricity surging in the industrial sector, this year's winter power consumption has exceeded that of the summer months for the first time in about 10 years. And power generation cannot keep up with demand.
While the blackouts have quite literally left some citizens in the cold, they also indicate deeper structural problems for China.
Notably, they have revealed the country's centrally planned economy is not a perfect fit for the power market, said Yunhe Hou, an associate professor from the department of electrical and electronic engineering at the University of Hong Kong.
Insufficient local electricity production, surging demand and local government efforts to limit energy consumption to meet political targets explain part of the problem, he said. Other factors include a shortage of coal produced domestically and import limits that have been imposed to prop up local producers.
China's ambition to
decarbonise its economy
by switching to renewable energy from fossil fuels has also exposed it to seasonal influences, Hou said.
"For example, 45 per cent of electricity produced in Hunan is from hydropower plants, but there is less water now due to the summer floods and the massive icing in winter," he said. "In addition, coal supplies from Shanxi and Shaanxi have been cut this year.
"If you curb coal consumption, you need to make sure there are other ways to fuel power, which is still a big problem."
From January to November, China consumed 6,677.2 billion kilowatt-hours (kWh) of electricity, more than the annual totals for 2017 and 2018.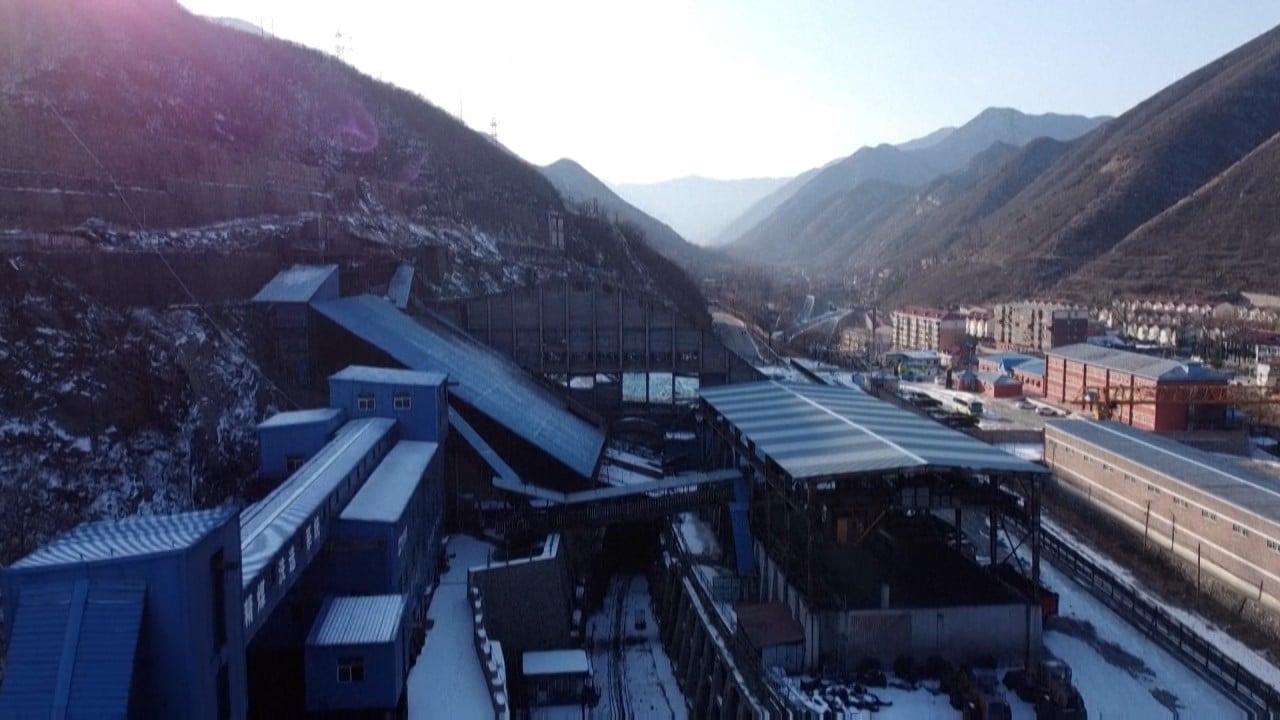 02:06
Chinese cash funds African coal plants despite environmental concerns
Chinese cash funds African coal plants despite environmental concerns
This year's annual consumption is projected to increase 3 per cent from 2019, despite the impact of the coronavirus. China's power consumption in November alone stood at 646.7 billion kWh, the highest level in 27 months.
More than a dozen cities in Zhejiang, Hunan, Jiangxi, Shaanxi and Guangdong provinces have imposed limits on off-peak electricity use for factories since mid-December. Week-long blackouts in different areas have been imposed in Shenzhen, China's tech capital, which has the nation's highest gross domestic product per capita.
A source close to the national power system told the South China Morning Post that electricity restrictions will be imposed this week in the eastern province of Jiangsu, as well.
Many analysts have linked China's current predicament to its ban on Australian coal, but the government has denied that is the cause.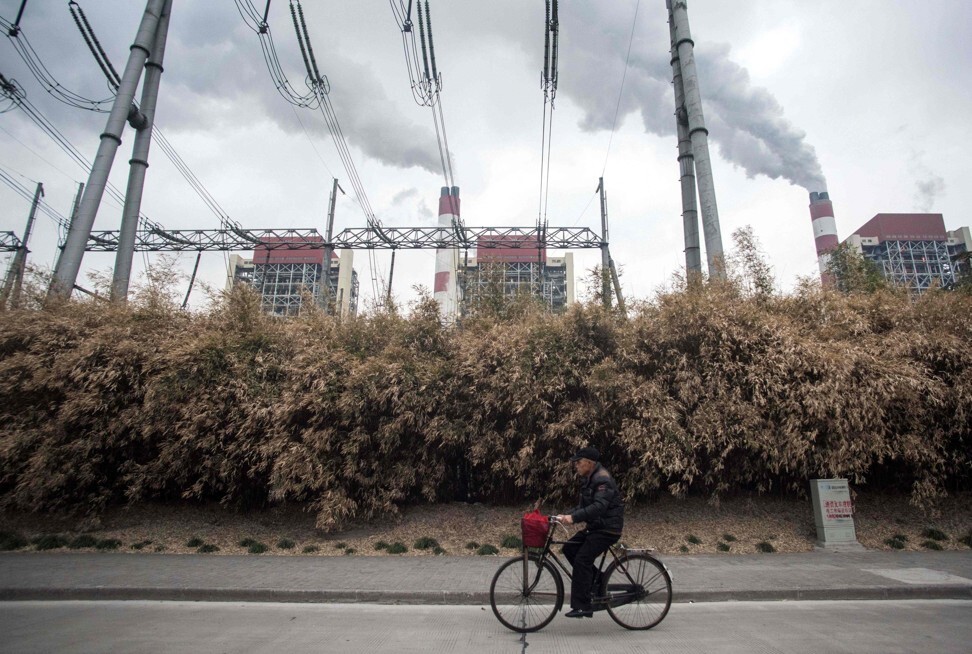 Cargo ships holding as much as
US$500 million worth of Australian coal
have been anchored off China's coast waiting for permission to unload as the row between the two nations shows no sign of easing, Bloomberg reported last month.
The ban could not be ruled out as a cause of the power outages, but it was "not a major reason", said Hou, from the University of Hong Kong. Nevertheless, "the situation would be improved if the import ban is lifted", he added.
Australian coal accounted for about 41 per cent of China's total coking coal imports last year, and about 25 per cent of thermal coal imports, according to China Coal Big Data Centre, a Shanxi-based think tank focusing on energy issues.
China's imported thermal coal accounted for about 7 per of domestic supply in 2019, when it mined or imported about 3.2 billion tonnes, according to a note by Nanhua Futures. The country consumed 2.9 billion tonnes of thermal coal last year.
Most thermal coal imported from Australia is used in central, southern and eastern China, particularly in coastal cities, as the cost to ship it north is too high. As a result, the Australian coal ban has had a larger impact on these cities, said one analyst, who asked to remain anonymous because of the sensitivity of the topic.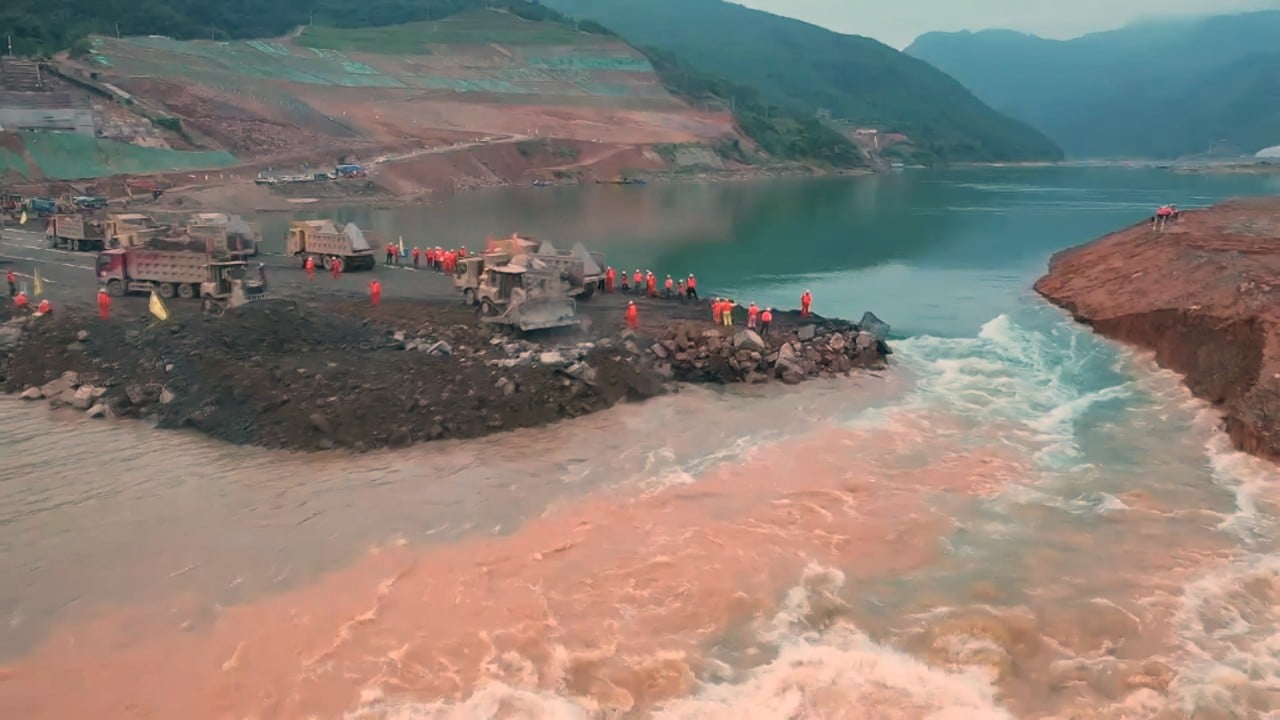 01:20
China building a new mega hydro dam at Dateng Gorge in southern Guangxi
China building a new mega hydro dam at Dateng Gorge in southern Guangxi
Multiple sources in Chinese media told the Post they had been ordered not to link the recent electricity cuts to restrictions on Australian coal. Global Times, a state-backed tabloid, said on Saturday that "Australia's coal import ratio is only 2 per cent" and it had "nothing to do with China's temporary power shortages".
Disruptions in domestic coal supply have only added to the power generation problem.
China tightened standards this year for the reopening of mines closed after accidents, which has been a blow to domestic coal production.
In the first 11 months of the year, 13 accidents occurred in Shanxi, China's coal mining hub, killing 26 workers. As a result, the province is expected to shut down all of its small coal mines with annual capacity below 600,000 tonnes by the end of the year.
Coal production in Inner Mongolia, home to a third of China's coal output, has been disrupted, too. Corruption probes launched this year into the development of mines over the past two decades have hurt output in the autonomous region, which has 523 mines with a combined capacity estimated to be 1.3 billion tonnes a year.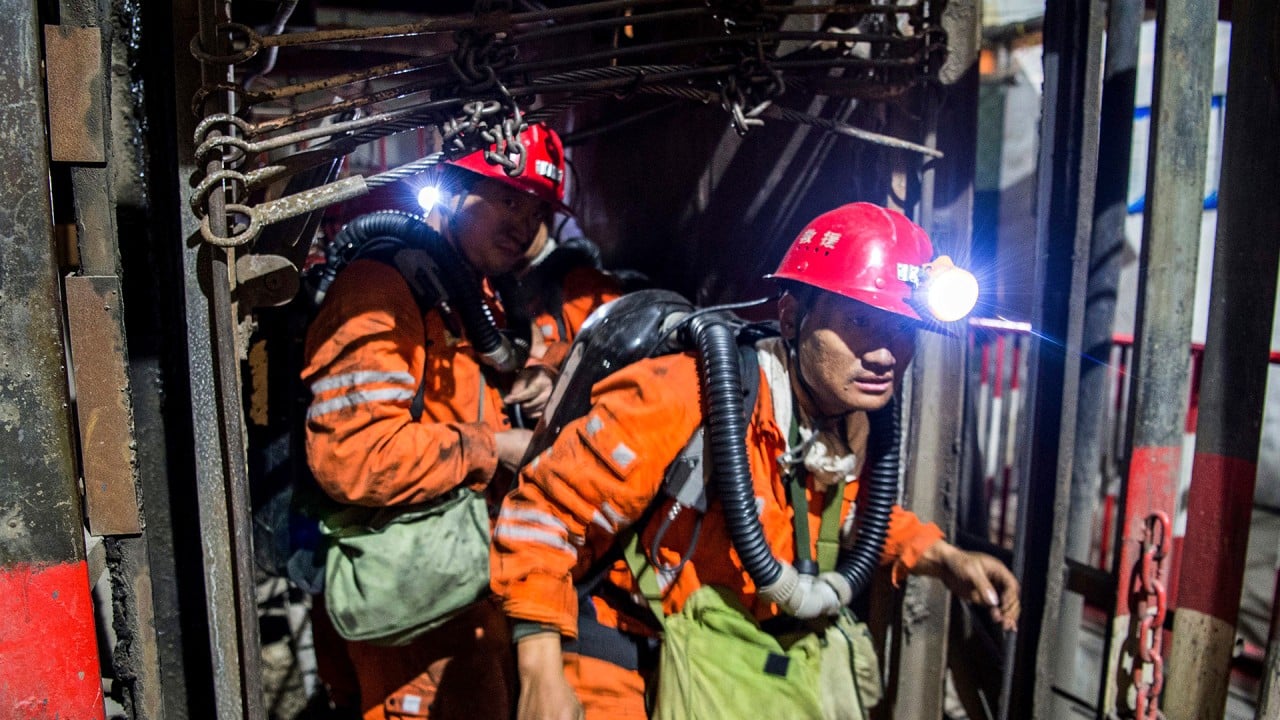 01:14
Coal mine blast in China kills 15 workers
Coal mine blast in China kills 15 workers
Because demand for coal has surged above available supply, coal prices have skyrocketed since October to their highest level since May last year.
Coal imports fell 15 per cent in November compared with a year earlier and were down about 21 per cent from October following restrictions on imports from Australia and Indonesia.
"Imported coal has played an important role in balancing the price of domestic coal, but the insufficient output of domestic mines is another reason for the coal price surging," said Xue Jing, a retired official from the China Electricity Council.
At the same time, some of China's problems may be a result of its successful recovery from the coronavirus pandemic, particularly in coastal and central regions.
China's factories have benefited from coronavirus lockdowns elsewhere in the world, with
exports in November
soaring 21.1 per cent from a year earlier, representing the biggest ever export haul when valued in US dollars.
While China's export machine has led a surge in electricity demand, the country's rigid energy planning and allocation system has not helped, analysts said.
Electricity restrictions in Zhejiang were imposed so the provincial government could meet targets for energy and coal consumption by the end of this year, while the shortages in Hunan and Inner Mongolia were due to insufficient power generation, according to a report published on Monday by SinoLink Securities.
Although the electricity shortage in Zhejiang will be relieved next month, when the target deadline passes, the situation in Hunan and Inner Mongolia will not improve soon, it added.
In a move to shrug off domestic concerns, China's top economic planning agency said last week there was
sufficient coal supply
for winter heating and that power plants had locked in lower prices for most coal orders, which would prevent a spike in energy costs for consumers.
The State Grid Corporation of China, which operates electricity networks, has also pledged to help by increasing transmission capacity and maximising power purchase needs for provinces.
On Saturday, it said it would channel "the spirit of the iron army" to meet the demand — a reference to the Communist Party troops who fought the Japanese during WWII. It added that its Hunan branch would enter a "wartime state" to ensure the power grid operates smoothly.
In the meantime, businesses across China have no choice but to make do with the new challenges.
Chen Wenbo, who runs an electronics factory in
Yiwu
, a manufacturing hub in eastern China, said he would follow the government's instructions and make no complaints.
"If you refuse the government's order to cut off the power, you are only making trouble for yourself," he said.
This article appeared in the South China Morning Post print edition as: Lights go out for business as the blackouts hit hard