Facing US tariff threat, Vietnam's furniture makers fight back against claims of illegal trading practices
Vietnam has reaped the benefit of the US-China trade war, seeing its goods surplus with the US surge by 180 per cent since Donald Trump won the 2016 election
Two separate US probes into timber trade and currency have sent ripples of anxiety through the furniture industry, one of the big winners
Vietnamese businesses are pushing back against investigations by the United States into its timber industry and currency management that threaten to wipe out Vietnam's huge gains from the US-China trade war.
The Southeast Asian nation has been heralded as one of the main victors of the superpower clash, soaking up manufacturing exiting China to avoid Donald Trump's trade tariffs on Chinese goods.
As a result, Vietnam's own
trade surplus with the US
ballooned – up 180 per cent in October compared to the same month four years earlier, just before Trump's election victory, according to US government data.
Now, it finds itself in the firing line, the subject to two separate Section 301 investigations, the same mechanism the Trump administration used to launch trade war tariffs on US$360 billion of Chinese goods.
Earlier this month, it was labelled a currency manipulator, with the US Treasury claiming it had intervened in currency markets to deflate the price of its exports. This could lead to blanket tariffs on all Vietnamese exports.
A second probe into alleged timber trading malpractice could see tariffs slapped on its burgeoning furniture industry, a substantial portion of which arrived from China to avoid rising costs, including
trade war tariffs.
This probe has sent a ripple through the industry, which capitalised on coronavirus lockdowns to increase its US exports by 80 per cent in the year to the end of October, according to supply chain analysis firm Panjiva.
INNI Homes, a supplier to US companies such as La Z Boy Casegoods, relocated its production from China to Vietnam before the trade war, in 2012.
But should tariffs come to pass, manager Linda Zhang said that the firm will try to split the cost with US buyers.
"If it happens, we have no choice but to take it," said Zhang, adding that the supply chain is unlikely to have the sort of traceability that might reassure US investigators of the origins of raw timber products.
A legal source in Vietnam, speaking anonymously due to the sensitivity of the issue, said "very nervous" government officials had been "frantically calling around" for advice on how to ride out the probes in the hope that the
incoming Biden administration
will be a "more steady counterpart" than the volatile Trump administration.
"If furniture companies are not worried, then they are dreaming," they said.
Amin Razak is the managing director of Lam Nguyen Furniture in Vietnam, which ships 90 per cent of its products - used mainly in hotels and commercial properties - to the US. He hopes the Biden government might end the probes.
"When I speak to others in the industry, there's a hope - even an expectation - that a change in government might mean the US does not look at Vietnam as a threat, in the same way as China," Razak said.
At a video hearing hosted by the Office of the US Trade Representative (USTR) on Monday, an agency official said that if the US decides to enforce a trade remedy, there will be another opportunity for comments, further adding to the time pressure.
A series of Vietnamese industry associations and furniture manufacturers told the hearing there was no evidence that Vietnam's booming furniture exports were built on timber "harvested against the laws of the source country" or taken from protected lands in countries like Cambodia, Laos, Cameroon and the Democratic Republic of Congo, as claimed by the USTR.
"No evidence has been provided to demonstrate any use of illegal timber in the Vietnam furniture export industry. We believe that all timber used for the US market are legal. This is partly due to the fact that so much of our wood comes from the US. Vietnam is the second largest buyer of US timber exports in the world," said Nguyen Quoc Khanh, chairman of the Handicraft and Wood Industry Association of Ho Chi Minh City.
Other speakers said tariffs on Vietnamese goods would drive up the price of furniture bought by American consumers.
"In the end, consumers will be the ones who will be paying for these high prices," said Huynh Thi Phuong Uyen, representing Hiep Long Fine Furniture Company, a wooden furniture manufacturer.
This argument was repeated by a series of American speakers too. While Trump's stated aim is to restore American manufacturing, many US companies are now reliant on imports for parts or whole products, meaning they stand to take a hit if tariffs make those goods more expensive.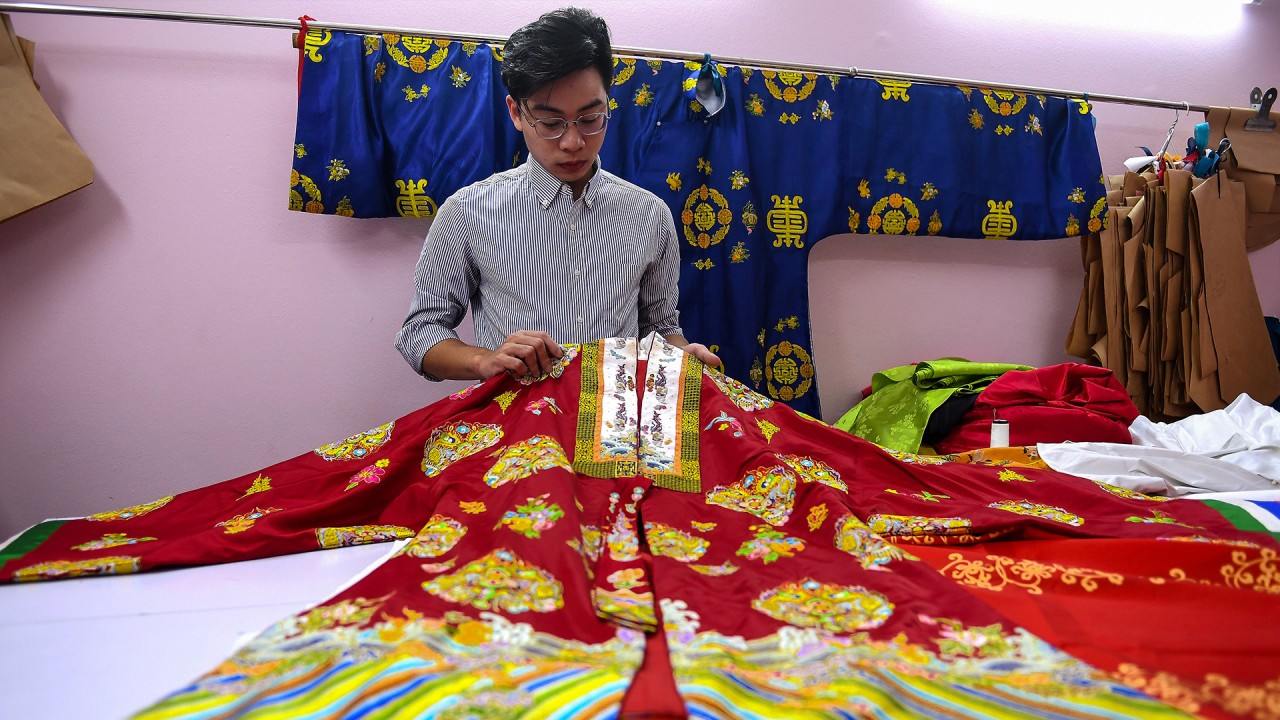 02:34
Vietnamese designer tries to bring country's ancient outfits back into fashion
Vietnamese designer tries to bring country's ancient outfits back into fashion
"Depending upon the penalty, a US$899 sofa will quickly become US$1,200. This is not a flexible supply chain that can simply relocate manufacturing. Instead, consumers will have more limited product selections at their desired price points," said Rachel Stewart, the president of Michigan retailer, Gardner-White Furniture.
A further hearing, covering Vietnam's alleged currency manipulation, is set for Tuesday. In written remarks lodged with the USTR ahead of the hearing, the American Chamber of Commerce in Vietnam lashed out at the suggestion that currency intervention was responsible for the gaping trade deficit.
"The cause of this growth appears to be driven primarily by the relocation and reassessment of supply chain security and sourcing operations from China to Vietnam," wrote AmCham Vietnam's executive director, Adam Sitkoff.
"This shift was also driven by the imposition of tariffs by the Administration on goods imported from China and an attractive business environment in Vietnam, not by actions taken by the State Bank of Vietnam."