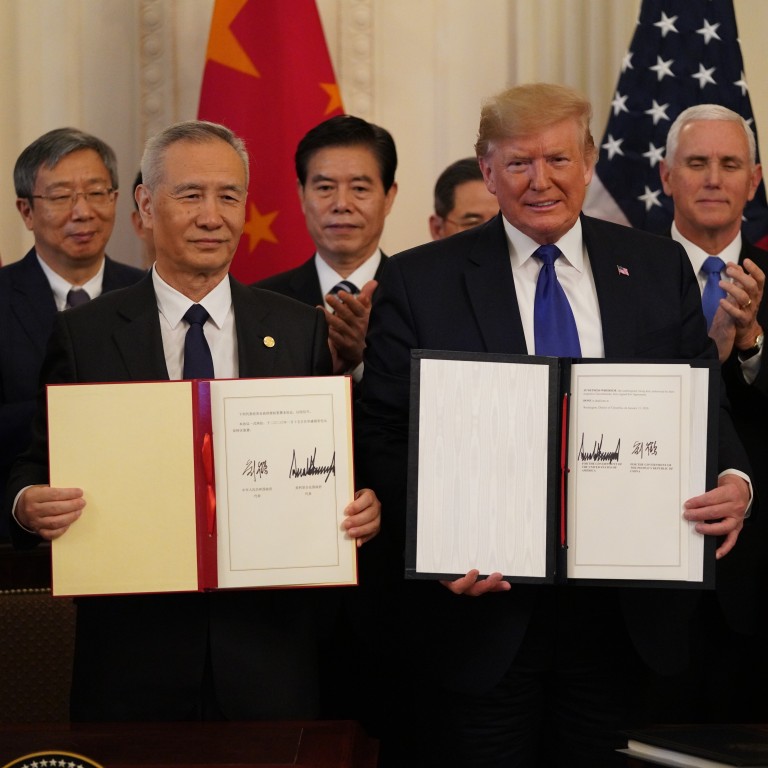 2020 review: China's economy endured a turbulent 12 months due to the impact of the coronavirus
China and the United States signed their long-awaited phase one trade deal in January, but 2020 was dominated by the impact of the coronavirus
China's economy shrank by 6.8 per cent in the first quarter of 2020, but it is set to be the only Group of 20 nation to post positive economic growth this year
China and the United States signed their long-awaited phase one trade deal in January, somewhat ending their 18 month trade war, but 2020 was dominated by the impact of the coronavirus.
As a result, China's economy shrank by 6.8 per cent in the first quarter of 2020, although it is set to be the only Group of 20 nation to post positive economic growth this year.
January 2020
With the severity of the coronavirus still unknown, January will be remembered for China and the US signing their long-awaited
phase one trade deal.
This included a
commitment to buy
an additional US$200 billion worth of goods and services over the coming two years.
February 2020
March 2020
April 2020
May 2020
June 2020
July 2020
August 2020
September 2020
October 2020
November 2020
December 2020