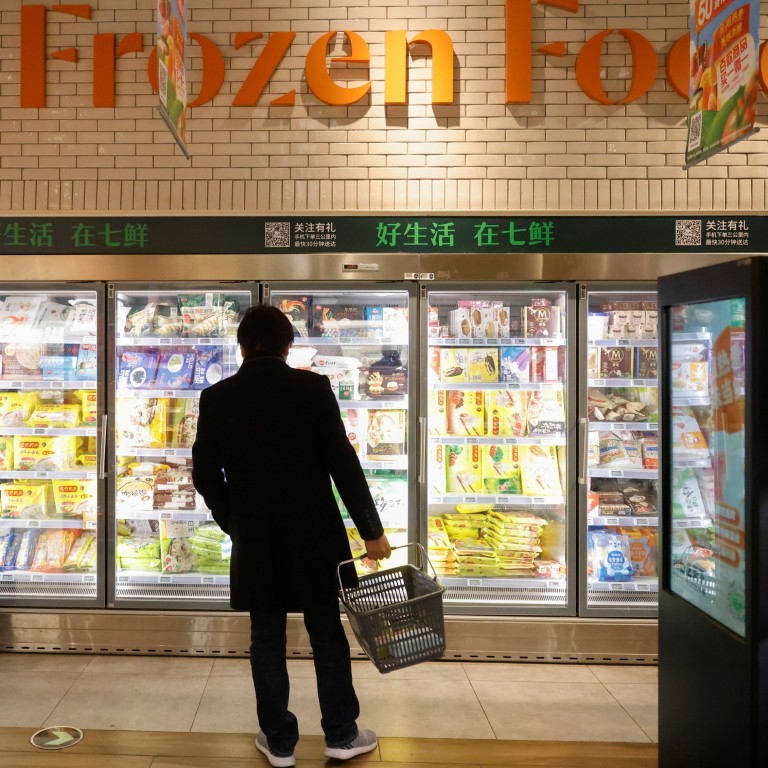 China consumer inflation turned positive in December on higher food prices
China's official consumer price index (CPI) rose to 0.2 per cent in December from a year earlier – up from minus 0.5 per cent in November
China's producer price index (PPI) improved to minus 0.4 per cent in December from a year earlier, compared with minus 1.5 per cent in November
China's headline consumer inflation recovered in December after dropping into negative territory in the previous month for the first time in 11 years, data released on Monday showed.
China's official consumer price index (CPI) rose to 0.2 per cent in December from a year earlier, from
minus 0.5 per cent in November,
according to data released by the National Bureau of Statistics (NBS). This was above with the median results of a Bloomberg survey of analysts which had predicted a rise to zero per cent.
November's reading was the lowest level since October 2009, when it also reached minus 0.5 per cent.
"Ahead of New Year's Day and the Spring Festival, consumer demand increased, and [animal] feed costs also rose," said Dong Lijuan, a senior statistician at the NBS, with higher feed costs putting upwards pressure on meat prices.
The improvement in CPI was led by food prices, which posted a rise of 1.2 per in December compared to a year earlier, a reversal from the 2.0 per cent decline in November.
The price of pork – a staple meat on Chinese dinner tables – rose 6.5 per cent in December compared to November, up from the decline of 6.5 per cent a month earlier. Compared to a year earlier, pork prices were still down 1.3 per cent in December, but this was a strong improvement from the 12.5 per cent drop in November.
"In December, achievements in [coronavirus] pandemic control as well as economic and social development were consolidated and expanded, consumer demand continued to grow," Dong said. "At the same time, affected by unusual weather and rising costs, the CPI turned from a decline into an increase."
China's core consumer inflation rate, excluding food and energy, stood at 0.4 per cent in December, down from 0.5 per cent in November.
Non-food prices rose to zero per cent in December year on year, up from minus 0.1 per cent the previous month.
"After turning negative in November, headline price inflation returned to positive territory last month as food prices reversed their downward trend. Broader price pressures also edged up on the back of the improvement in economic activity," said Julian Evans-Pritchard, senior China economist at Capital Economics.
"Consumer prices may slip back into deflation over the next couple of months due to a jump in pork prices a year ago but this should prove temporary. With economic activity set to remain strong and underlying inflation likely to continue rising, we think the [People's Bank of China] will tighten policy this year."
Meanwhile, China's producer price index (PPI), reflecting the prices that factories charge wholesalers for their products, improved to minus 0.4 per cent in December from a year earlier, compared with minus 1.5 per cent in November. This was also above with the Bloomberg survey which predicted had predicted a rise to minus 0.8 per cent.
This article appeared in the South China Morning Post print edition as: Inflation returns to positive territory