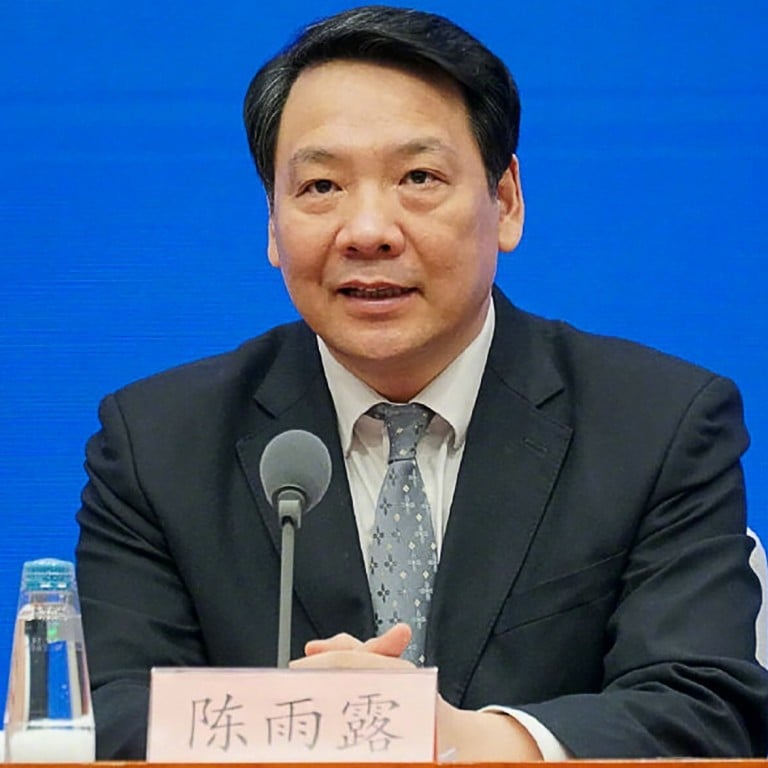 China's economy set to receive 'necessary support' for coronavirus recovery this year, central bank says
The People's Bank of China says there will be no major U-turn on its policy stance this year
Officials say no immediate need to adjust benchmark interest rates or cut the reserve requirement ratio
China's central bank on Friday played down the urgency of an immediate change in key interest rates and vowed to maintain necessary monetary support for economic recovery from the pandemic, amid growing expectations it will gradually tighten credit conditions this year.
Officials at the People's Bank of China (PBOC) were also calm about the rapid appreciation in the yuan's exchange rate and recent fluctuations, although they said a strong Chinese currency was unfavourable for exports and could help draw in speculative "hot money" to the nation's financial markets.
The comments came the day after US president-elect Joe Biden unveiled a
US$1.9 trillion stimulus plan
to fight the coronavirus outbreak and support the American economy. US Federal Reserve chairman Jerome Powell said the same day the US central bank would not tighten its exceptionally accommodative monetary policy any time soon.
With China's economic recovery expected to gather steam this year, observers have forecast the PBOC is likely to begin tapering off its expansionary monetary policy in coming months and refocus on reducing financial leverage and debt, after a series of state-owned firms defaulted on bond payments and household indebtedness increased following the pandemic.
But Chen Yulu, vice-governor of the PBOC, said the central bank will be guided by the principle of economic stability and will not make a sharp U-turn on its policy stance this year.
"In 2021, our prudent monetary policy will be more flexible, targeted, reasonable and appropriate, to maintain necessary support for economic recovery," Chen told a press conference on Friday.
"In accordance with the development in the pandemic, the economy and society at the current stage, PBOC will be flexible in implementing the intensity, pace and focus of monetary policy, and maintain the growth rates of money supply and [aggregate] social financing to basically match the nominal economic growth rate."
Sun Guofeng, head of the PBOC's monetary policy department, made clear the central bank sees no need to cut or raise its benchmark interest rates.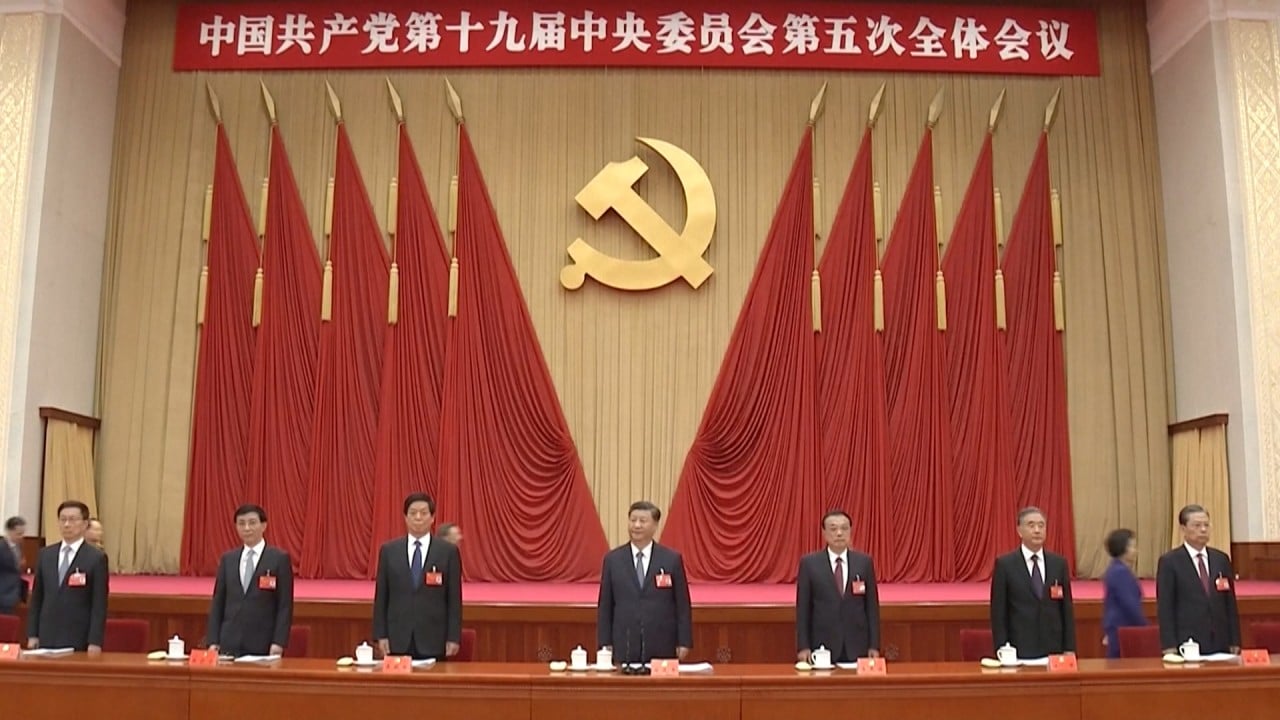 03:05
What happened at the Chinese Communist Party's major policy meeting, the fifth plenum?
What happened at the Chinese Communist Party's major policy meeting, the fifth plenum?
"Currently, the Chinese economy has returned to its potential output level, corporate credit demand is strong, money and credit have grown reasonably, indicating that the current level of interest rates is appropriate," Sun said.
He also dismissed the necessity of a further cut in banks' reserve requirement ratio (RRR) – the amount of money banks are required to set aside at the central bank – which the PBOC used in 2019 and 2020 to pump additional liquidity into the banking system.
"Whether compared with other developing countries or compared with my country's historical reserve ratio, the current deposit reserve ratio is not high," he said.
The average deposit reserve ratio for all Chinese financial institutions was 9.4 per cent, but for its more than 4,000 small and medium-sized banks it was 6 per cent, he said.
The Chinese central bank cut the RRR three times last year, releasing 1.75 trillion yuan (US$270.3 billion) into the banking system. Chinese policymakers also lowered the benchmark lending rate twice to 3.85 per cent in 2020.
But the PBOC has left the market-based one-year loan prime rate (LPR) unchanged for more than eight months, as it paused easing its monetary policy.
Earlier on Friday, the central bank drained a small amount of liquidity from the banking system by reducing the amount of loans through its medium-term lending facility for banks, while keeping the rate on those unchanged, a move some investors took as a very modest policy tightening step.
"This unexpected move by the PBOC may hint that the central bank's monetary easing of the past year may be ending, though gradually," Stephen Innes, chief global market strategist at AxiCorp, wrote in a note on Friday.
Lu Ting, chief China economist at Nomura, said that 2021 was set to be a year of gradual policy normalisation, and there was unlikely to be any RRR cuts.
The economic impact of a new wave of Covid-19 infections and
lockdowns in northern China
is expected to ensure a gradual and moderate withdrawal of policy stimulus, he said.
"The slowdown in credit growth will be moderate, and rate hikes are more likely to commence in 2022 than in 2021," Lu wrote in a note on Tuesday.
The exchange rate of the Chinese yuan began to appreciate in May last year, which has resulted in capital inflows and caused concerns about its effect on exports and China's manufacturing competitiveness.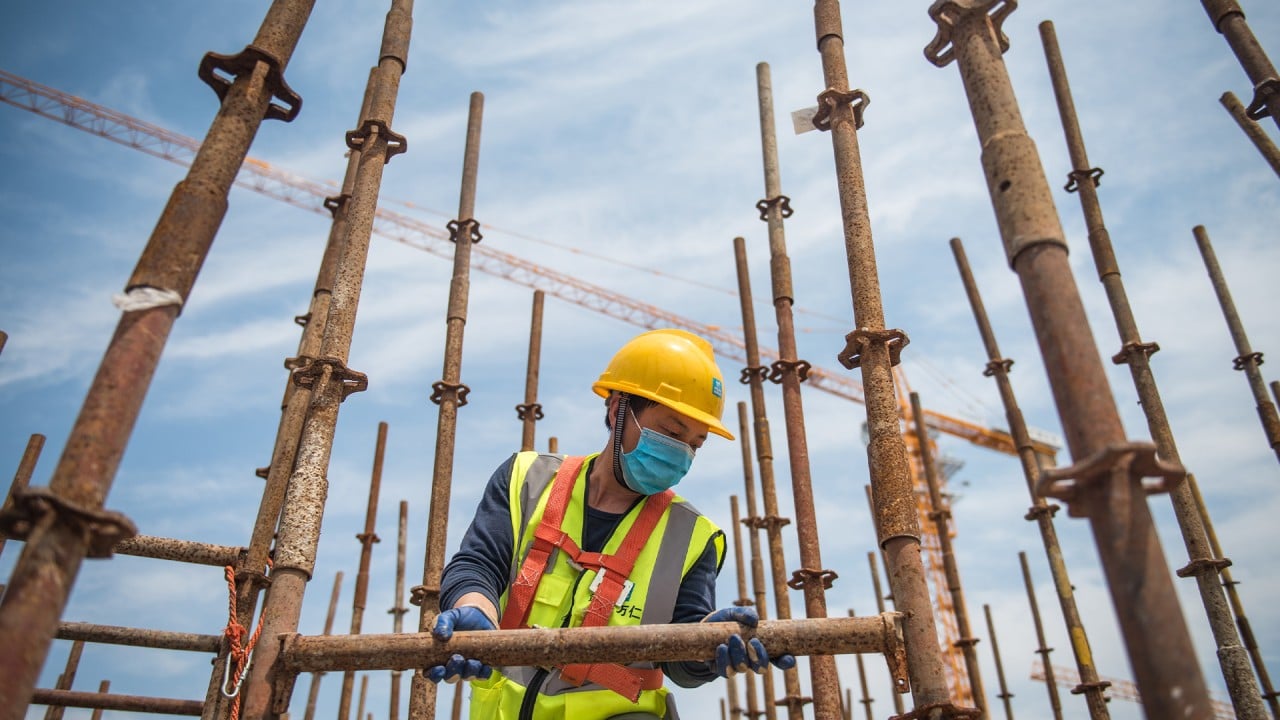 05:02
Coronavirus backlash further fraying China's ties to global economy
Coronavirus backlash further fraying China's ties to global economy
The State Administration of Foreign Exchange (SAFE), the nation's foreign exchange regulator, said last week it would prevent disorderly fluctuations in the currency market by strengthening monitoring and evaluation and paying close attention to the impact of external shocks.
The PBOC said on Friday the yuan has remained basically stable, which was consistent with China's foreign trade and economic fundamentals, and the volatility in the exchange rate against the US dollar did not exceed historical levels.
"In general, the renminbi exchange rate will both rise and fall, the two-way floating will become normal," said Sun. "It will neither keep appreciating nor depreciate, but will remain basically stable at a reasonable and equilibrium level."
This article appeared in the South China Morning Post print edition as: PBOC plays down urgency of changes in interest rates