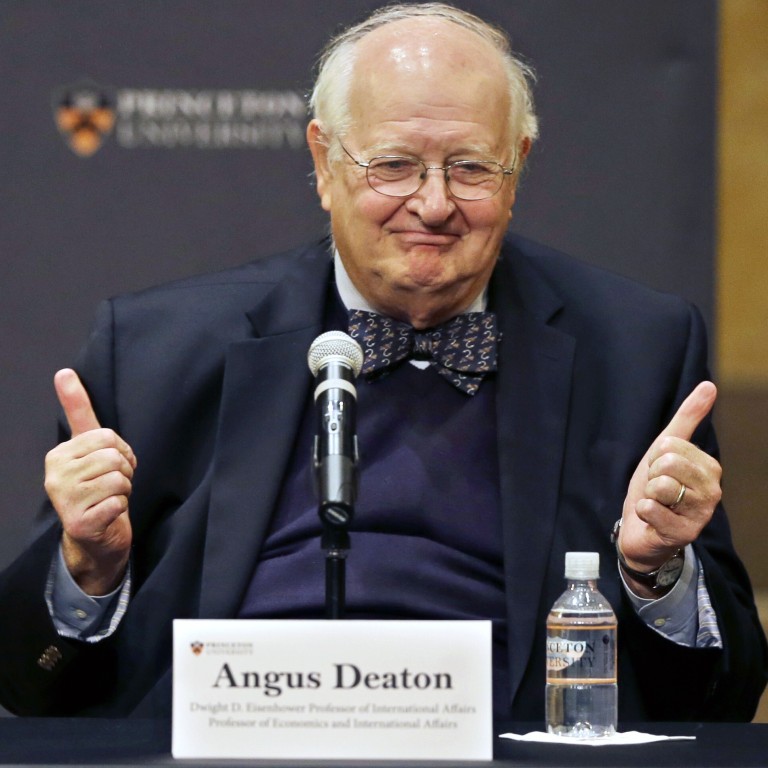 'Your money and your life': no need to trade off saving lives from coronavirus and economic recovery
Angus Deaton, who won the Nobel Prize for economics, says there is no evidence lockdowns to control the spread of the virus would save lives at a huge cost to the economy
China posted an economic growth rate of 2.3 per cent last year, and is set to be the only major economy to have achieved that result in a coronavirus-ravaged 2020
Economic growth can only be achieved by first stopping deaths from the coronavirus, although China's success in achieving this last year led to an increase in global inequality, according to a Nobel Prize-winning economist.
China posted an economic growth rate of
2.3 per cent last year,
and is set to be the only major economy to have achieved that result in a coronavirus-ravaged 2020.
At the start of the pandemic, it was suggested that
lockdowns to control the spread of the virus
would save lives at a huge cost to the economy, while it was also believed that there would be higher death rates in lower-income countries that did not have the resources to deal with medical emergencies.
But while the reasons behind the high death tolls in developed countries are multifaceted, including the perceived mishandling of the virus by the Trump administration in the United States, it also shows a strong relation with income loss during the pandemic, according to Angus Deaton, who won the Nobel Prize for economics in 2015.
"There is no evidence in these data for the existence of any such trade-off. Instead, the route to growth lies through stopping deaths. It is not a matter of your money or your life, but your money and your life," said Princeton University professor Deaton in a paper published this month.
"China's exceptional positive growth in 2020 actually contributed to an increase in global
inequality
because China is so rich relative to most of the world."
Deaton also found that per capita incomes fell more in countries with higher per capita incomes compared to poorer ones, based on economic forecasts from the International Monetary Fund in 2019 and late 2020, when ignoring population size.
"Country by country, per capita incomes are closer to one another now than in 2019," Deaton added.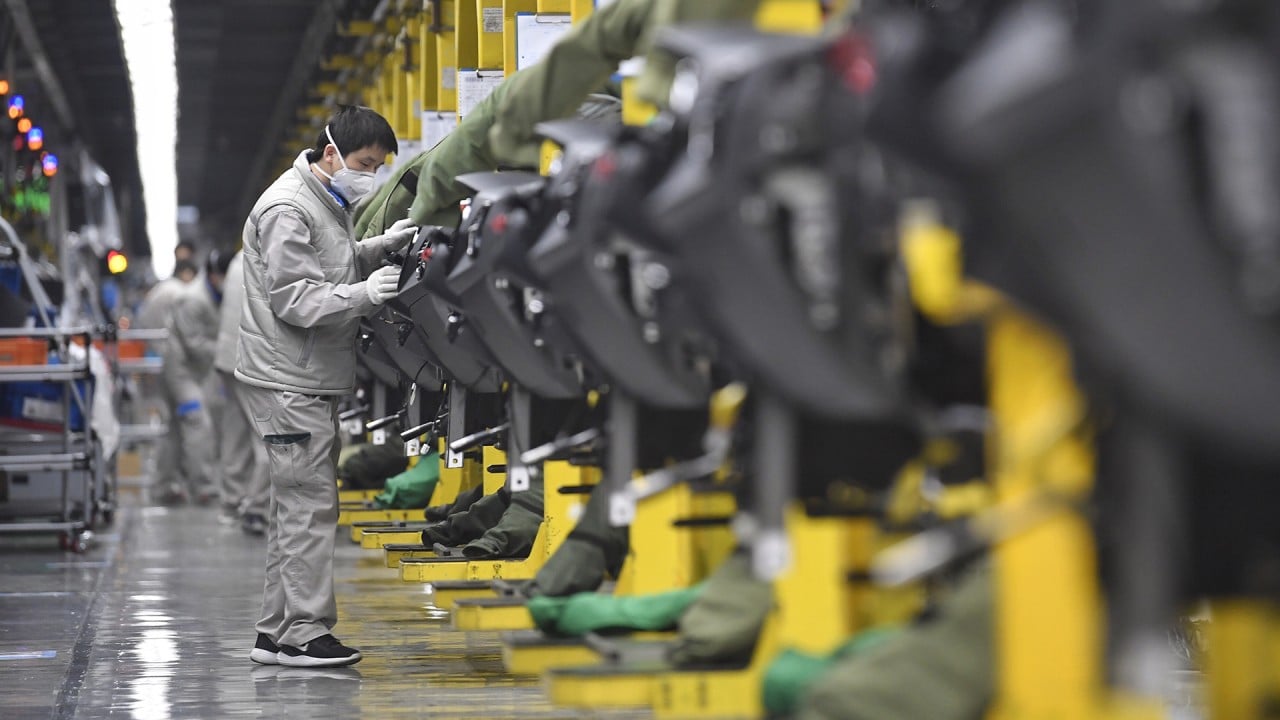 01:33
China's economy accelerated at end of 2020, but virus-hit annual growth lowest in 45 years
China's economy accelerated at end of 2020, but virus-hit annual growth lowest in 45 years
However, when taking into account population sizes, global inequality rose slightly last year due to fewer deaths within China's 1.4 billion people and the country's positive economic growth during the pandemic.
"One [more or less accurate] way of saying this is that the pandemic increased global inequality, because it pulled 1.4 billion [richer] Chinese further ahead of 1.4 billion [poorer] Indians," added Deaton.
China's fast economic recovery was mostly driven by investment and exports, while Beijing also claimed to have successfully lifted all of its people
above the absolute poverty line
of earning 2,300 yuan (US$355) per year at the end of 2020.
By international standards, China is no longer a poor country. At the moment, around 56 per cent of the world's population live in countries poorer than China, so when the Chinese economy grows faster, it makes the world more unequal, which was the case during the pandemic.
The pandemic is very likely to force many people – up to 100 million according to the World Bank – around the world into poverty after losing their jobs, while inequality within many countries will rise again as low-income people are more sensitive to job stability than high-income earners and therefore consume less.
In China, per capita disposable income, in real terms, rose 2.1 per cent in 2020 from a year earlier and consumption per head fell by 4 per cent, according to data from the National Bureau of Statistics.
For the first time since 2017, food accounted for more than 30 per cent of consumption in China last year, indicating a slow growth of incomes.
This article appeared in the South China Morning Post print edition as: 'first stop deaths to achieve growth'