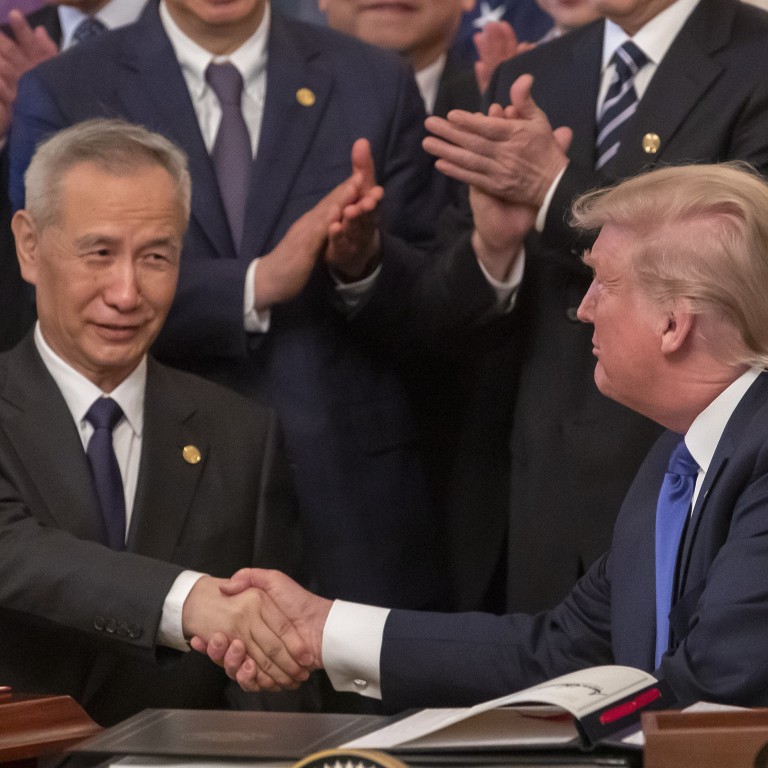 US-China trade war: phase one trade deal largely a 'failure', as purchases fall well short of targets
China and the US signed their phase one trade deal in January 2020, with China committing to buy US$200 billion more goods and services over the next two years
According to a report by the Peterson Institute for International Economics, US exports of phase one goods in 2020 fell more than 40 per cent short of the target
A large part of the phase one trade deal between China and the United States that entered into force almost one year ago was a "failure", according to a new report, although "several elements are worth keeping and building upon".
"The Biden administration plans to review the phase one trade agreement president Donald Trump forged with China in late 2019. Good. Much of the deal was a failure," wrote economist Chad Bown in the report, which was based on full-year analysis of US trade data released last Friday.
"According to evidence from the deal's first year, China was never on pace to meet that commitment, with the economic devastation of the Covid-19 pandemic only partly to blame. Attempting to manage trade – to meet Trump's objective of reducing the bilateral trade deficit – was self-defeating from the start. It did not help that neither China nor the United States was willing to de-escalate their debilitating tariff war."
China's purchases of manufacturing goods covered under the deal met just 57 per cent of the target last year, with autos, trucks and parts meeting just 40 per cent and aircraft, engines and parts just 18 per cent.
Semiconductors and semiconductor manufacturing equipment, though, exceeded the target by 27 per cent, although the report said this was due to Chinese buyers, including Huawei Technologies Co., stockpiling in anticipation of the US restricting exports of certain products on national security grounds.
Agricultural exports fell 18 per cent short of the target in 2020. Significant purchases of goods such as pork, corn, cotton and wheat helped, but soybeans and lobsters falling meant it was below target. Also as part of the deal, China lifted import restrictions on a raft of American farm goods, including poultry, pork, soybeans and barley.
China's imports of energy products met just 37 per cent of the commitment, the report said. Liquefied natural gas hit 89 per cent of the target, but coal hit just 14 per cent and crude oil 45 per cent. This may have been in part due to historically low oil prices over much of 2020.
US customs data released last week showed that the US' trade deficit with China has dropped sharply since Trump launched the trade war in 2018, even as the national trade deficit rose overall. This was in part due to purchases of agricultural goods, but also because tariffs made Chinese goods more expensive and likely diverted demand to other markets.
The trade in goods deficit with China fell to US$310.8 billion in 2020, down from US$419.5 billion in 2018, when the trade war started.
"Several elements are worth keeping and building upon – such as China's commitment to reduce non-tariff barriers related to food safety and open up to foreign investment. China's agreeing to crack down on intellectual property violations and the forced, insufficiently compensated, transfer of American technology will also prove beneficial if enforced," said Bown.
"But the dubious policy objective of reducing the bilateral trade deficit – the heart of Trump's phase one deal – should be scrapped. The purchase commitments only sowed distrust in the very same like-minded countries with which the new US administration must work to tackle their mutual concerns involving China."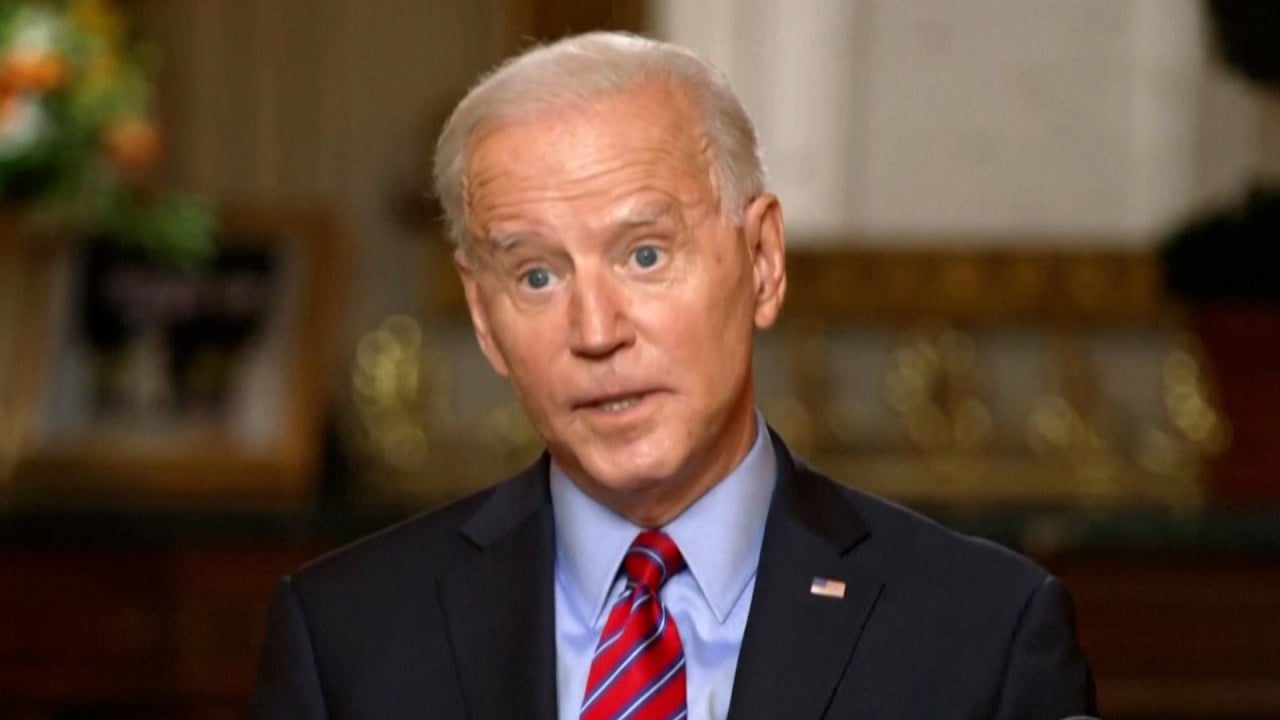 01:08
US President Joe Biden foresees 'extreme competition' with China
US President Joe Biden foresees 'extreme competition' with China
Before his presidential inauguration,
Joe Biden confirmed
that he would not make any "immediate moves" to lift the tariffs that the Trump administration had imposed on imports of Chinese goods before a full review of the existing phase one trade deal and consultations with US allies.
Biden has yet to speak to China's President Xi Jinping, and in an excerpt of a CBS interview broadcast on Sunday, said he anticipates the US rivalry with China will take the form of "extreme competition" rather than conflict between the two world powers.
"I'm not going to do it the way Trump did. We're going to focus on international rules of the road," Biden said in the interview.
This article appeared in the South China Morning Post print edition as: much of Phase one Trade deal 'a failure'