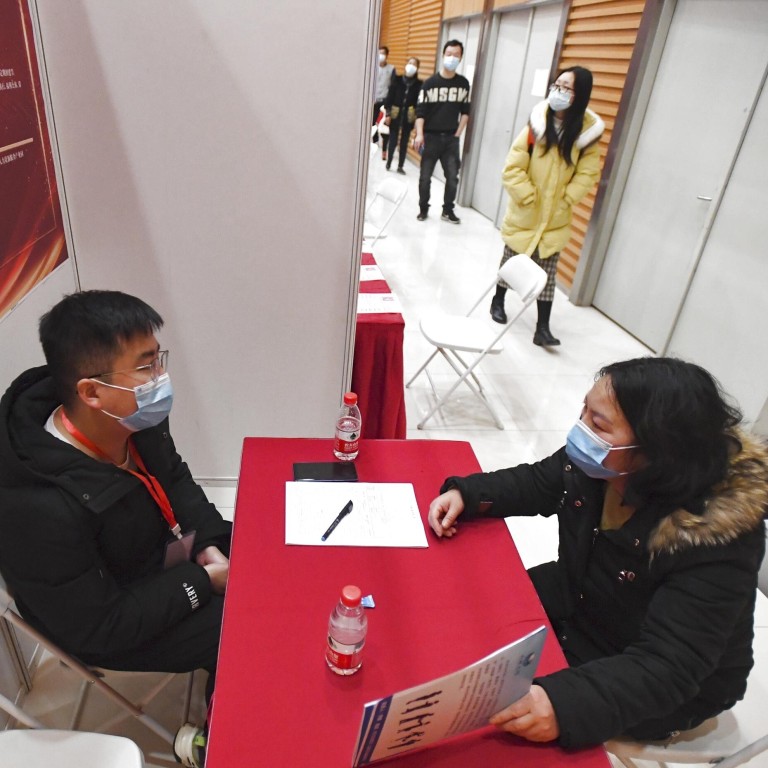 China's 'difficult' job market to be inundated with 15 million new urban applicants this year
A flood of new university graduates will intensify competition for jobs after the coronavirus left millions of China's degree-holders out of work
China said it created 11.86 million urban jobs in 2020, and the target this year is expected to be about 10 million
About 15 million urban workers, including a record-high 9.09 million university graduates, will enter China's job market this year, exerting greater employment pressure on the world's second-largest economy.
Zhang Jinan, minister of human resources and social security, said this year's employment situation is rife with challenges, as there are still "quite a few uncertainties and instabilities" in the economy.
Structural obstacles remain prominent in the job market, with hardships faced by both job applicants and by firms seeking skilled labour, Zhang said in a press release on Friday. The pandemic's impact on other countries is also adding uncertainties and risks to China's economic outlook, and thus its job market, he said.
"Finding jobs is difficult … and it is also difficult [for employers] to recruit workers in the manufacturing and service industries, as there is a particular shortage of skilled workers," Zhang said.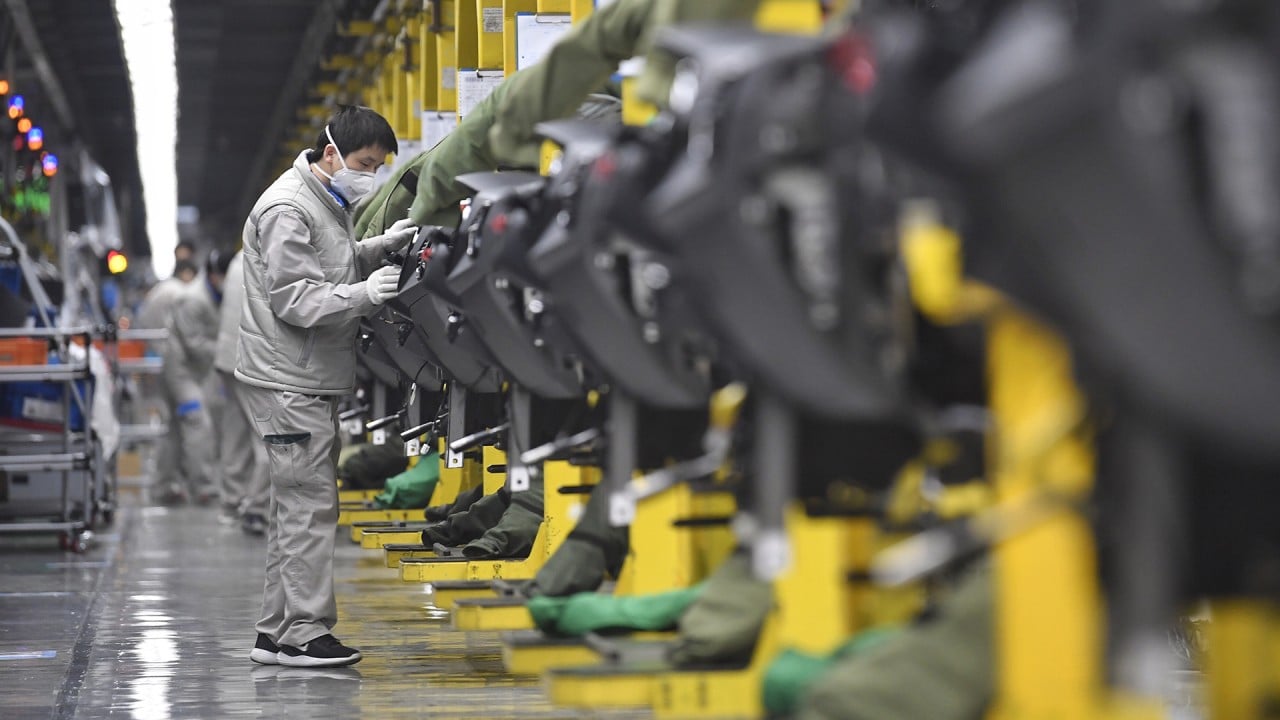 01:33
China's economy accelerated at end of 2020, but virus-hit annual growth lowest in 45 years
China's economy accelerated at end of 2020, but virus-hit annual growth lowest in 45 years
Competition for jobs will be more intense this year after the coronavirus left millions of degree-holders out of work or relegated to jobs –
such as delivery couriers
– for which they were overqualified in 2020.
The record number of new university graduates – an increase of about 350,000 from last year's 8.74 million – looks to be a thorn in the government's side. Given the potential for unemployment to affect social stability, Beijing is under greater pressure to maintain strong growth and expand the job market following the impact of the coronavirus, especially among university graduates and migrant workers.
Zhang said the overall employment rate of last year's graduates was over 90 per cent by the end of 2020. However, in the first few months of last year, lockdowns across the country resulted in the cancellations of offline job fairs, while fewer-than-usual new jobs were available after many firms froze headcounts.
Now those who lost their jobs, could not find jobs, or were underemployed during the pandemic must compete with the flood of new graduates in the job market.
However, China's official urban employment growth rate is widely seen as unreliable because it does not reflect a net increase in jobs. For example, an employee who is re-employed after losing a job, or a worker who takes over from a retired worker, will be counted as newly employed.
Xu Hongcai, deputy director of the economic policy commission under the China Association of Policy Science, expected the new urban jobs target in this year's government report, which will be announced during a meeting of the National People's Congress next Friday, to be around 10 million – higher than last year's goal of 9 million, but still more conservative than the pre-coronavirus level of 11 million.
Additional reporting by Orange Wang