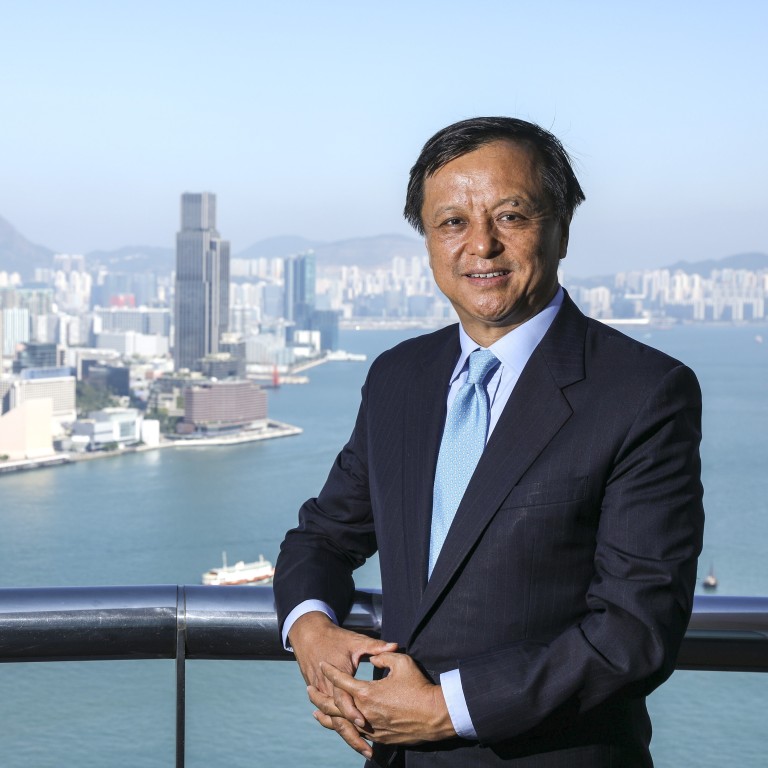 Chinese SMEs should use Hong Kong as a channel for funding, stock exchange's former CEO says
Charles Li Xiaojia suggests creating a 'Drip Irrigation Connect' to link sources of foreign capital
CPPCC member stepped down as head of exchange on December 31 after more than a decade in charge
Hong Kong should be used as a conduit to draw "massive amounts" of international funding into Chinese small and medium-sized enterprises, according to the former chief executive of the city's stock exchange.
While China needed to protect against speculative capital inflows damaging its financial markets amid a surplus of global liquidity that was fuelling asset price bubbles, it should still make good use of international funds to support the development of its real economy, he said.
Through China's qualified foreign limited partners programme, international investment and asset management companies could be granted market access to form joint ventures through limited partnership vehicles in various industries, Li said.
This new generation of asset and investment companies would provide funds and help manage risks and returns for tens of thousands of SMEs, he said.
At the same time, Hong Kong should establish a new trading and settlement platform to help international investors access real-time, transparent and effective valuations and pricing of the underlying assets of "Drip Irrigation Connect", said Li, who
stepped down from the stock exchange on December 31
after more than 10 years as CEO.
While the world's major stock exchanges are currently focused on trading equity shares, they could one day also be used to help finance companies.
Many economists see the survival of Chinese SMEs as one of Beijing's biggest challenges. Despite their huge contribution to economic growth and job creation, small firms in China, far more than in other countries, are dogged by financing problems and a hostile business environment, and the coronavirus pandemic has exacerbated their plight.
According to a 2018 World Bank report, 41 per cent of China's 56 million small, medium and micro enterprises have credit difficulties, 42 per cent of medium-sized firms have financing gaps, and 76 per cent of small and micro enterprises have a potential financing gap.
Although some relief measures have been introduced to mitigate funding difficulties caused by Covid-19, these too are experiencing problems because of the slump in government revenue.
The central government work report unveiled at the
National People's Congress
on Friday said China aimed to boost lending to small businesses by large commercial banks by over 30 per cent this year.
The government will also allow small firms to defer principal and interest repayments on loans, guide banks to lower lending rates and support companies and industries hit by Covid-19, according to the report.
Large commercial banks boosted lending to micro and small businesses by more than half in 2020 as the pandemic disrupted operations and shops were forced to close for several months.