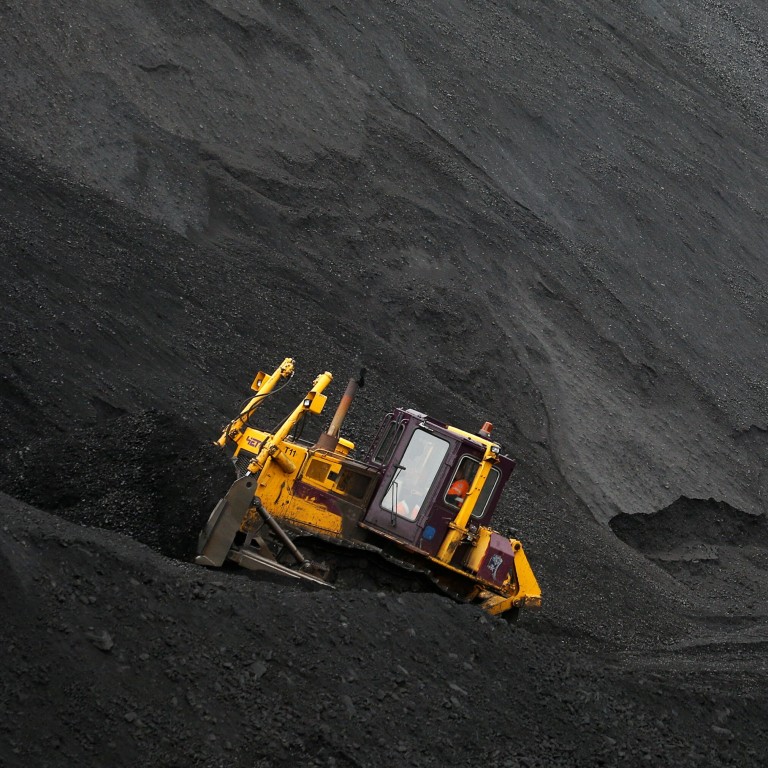 China's coal imports from Russia may increase as supply from Australia 'expected to decline'
China remains Russia's biggest trading partner, but the trade deficit rose to US$5.84 billion at the end of 2020
China halted coal imports from Australia in the fourth quarter last year amid deteriorating relations between the two countries
Russia is aiming to supply more coal to the world's biggest energy consumer, as Beijing is also seeking to diversify China's coal supply away from Australia amid ongoing tensions with Canberra, according to analysts.
China remains Russia's biggest trading partner, but Russia's trade balance since May has turned from a surplus to a deficit, largely due to a fall in exports of oil and gas and an increase in imports of electrical machinery and equipment, said Liam Peach, emerging markets economist at Capital Economics.
"The trade deficit would have been larger if it were not for the rise in Russia's exports of copper, ores and other commodities to China, which were boosted by China's investment-led recovery and a surge in industrial metals prices," Peach said.
Russia's trade deficit with China stood at US$5.84 billion at the end of 2020.
China
halted coal imports
from Australia in the fourth quarter of last year amid deteriorating relations between Beijing and Canberra, after the Australian government supported an
international inquiry
into China's handling of the coronavirus. The war of words has translated into a series of curbs on Chinese imports of Australian products.
As China's economy recovers, and with lockdown measures being eased in Russia, Moscow is also looking to increase its oil and gas trade.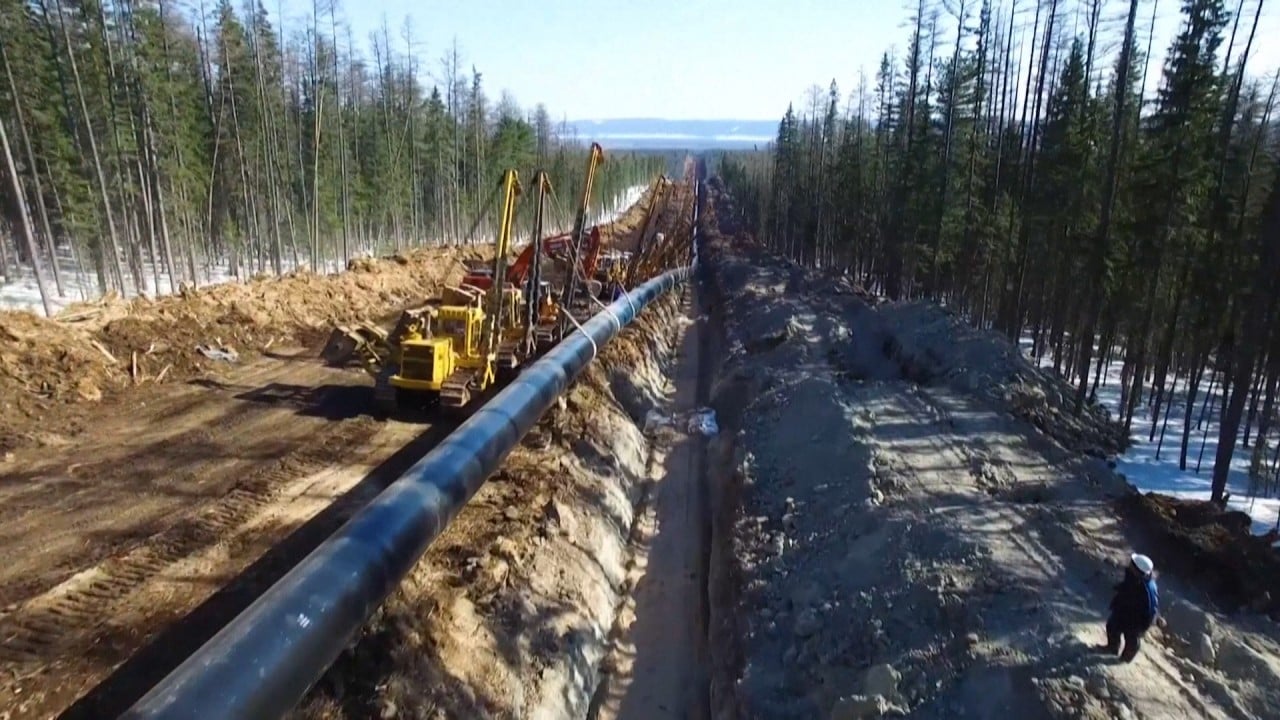 02:22
China and Russia turn on gas pipeline 'Power of Siberia' as they forge stronger energy ties
China and Russia turn on gas pipeline 'Power of Siberia' as they forge stronger energy ties
"As imports of coal from Australia to China are expected to decline, Russia has a chance to replace at least part of it with its own coal," said TS Lombard analyst Madina Khrustaleva, who specialises in issues involving Russia and former Soviet Union countries.
Khrustaleva added that Russia has several large coal deposits ready to begin supplying China, with transport being the only hurdle.
Last year, China bought more coal from Russia, Mongolia and Indonesia, with total coal imports hitting a record high of 304 million tonnes, a 1.4 per cent increase from 2019 and the highest total since 2014, according to Fitch Ratings.
"Russia is clearly in pole position to substitute imports from Australia. The increase in oil prices is also helping Russia, so all in all there are really tailwinds for Russia. However, all of this means Russia's increasing its dependence on China, which is bad news in the long run," said Alicia García-Herrero, chief economist for Asia-Pacific at Natixis.
Russia's trade with China is dominated by energy products, which account for 65 to 70 per cent of its total exports. Energy exports to China made up around 15 per cent of Russia's total energy exports before the coronavirus outbreak, then rose to 20 per cent in 2020, Capital Economics' Peach said.
Earlier this month, Russian President Vladimir Putin called for an increase in coal exports to Asia from the Kuzbass coal-mining region in southwestern Siberia. He also ordered an expansion of the nation's rail infrastructure to enable such growth, according to a research note published by Wood Mackenzie last week.
Russia has been modernising its key Baikal-Amur and Trans-Siberian railway networks, while its coal companies are also forming joint ventures with Chinese companies in a bid to lift the coal trade, Khrustaleva added.
02:28
Russia kicks off Kavkaz 2020 military exercises with China, Iran, Belarus and others
Russia kicks off Kavkaz 2020 military exercises with China, Iran, Belarus and others
Russia's Elgaugol, the developer of the Elga coal deposit in southeast Yakutia, said in December that it had formed a joint venture with Fujian Guohang Ocean Shipping, with plans to increase the coal supply to China from an estimated 1 million to 1.5 million tonnes in 2020 to 15 million to 18 million tonnes in 2021.
The total is expected to further rise next year to between 20 million and 24 million tonnes, and then to 30 million tonnes from 2023 onwards.
But despite the united diplomatic front between Chinese President Xi Jinping and Putin when it comes to countering the United States, there have not been many significant improvements in broader economic relations between Beijing and Moscow, with energy trade being one of the few beneficiaries, analysts said.
"There was rather a disappointment in Russia by the unwillingness of China to get closer. In fact, it just hadn't happened," Khrustaleva said, adding that the change in US government following the election of Joe Biden is not likely to have an impact on China's views on investing in expensive oil and gas projects with Russia, including those in the Arctic.
China has laid out policies to become more carbon-neutral, but its diversification from coal to gas will not happen rapidly, Khrustaleva added.
"Western sanctions on Russia have seen Moscow become slightly more isolated, and encouraged a move slightly closer towards China in recent years," Peach said.
"This is likely to continue. But rather than significant and widespread foreign direct investment flows in Russia, this will largely remain an energy story in which China remains the dominant partner in negotiations."