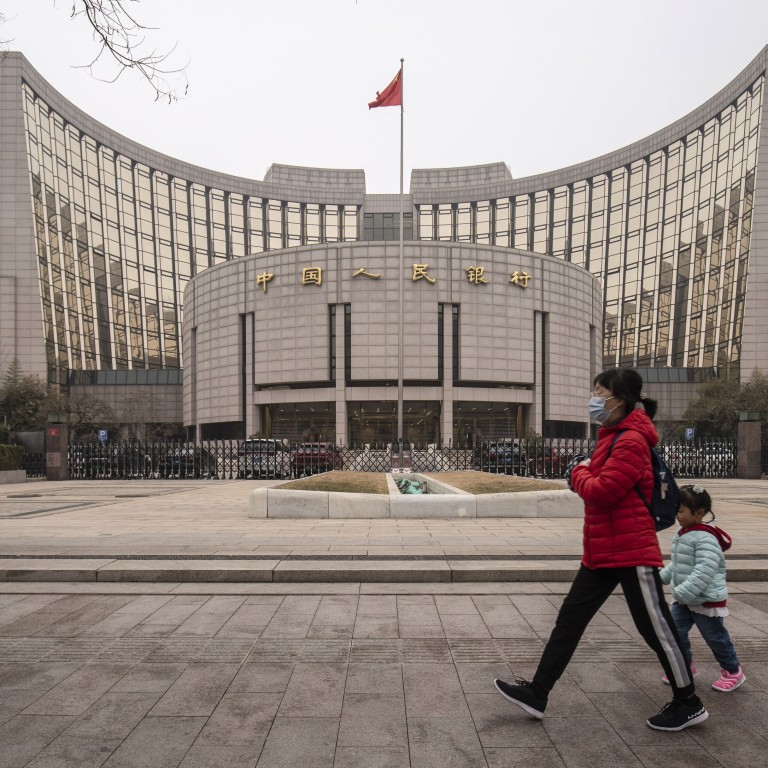 China leaves key interest rate unchanged for 11th straight month as it moves to cautiously scale back economic stimulus
Beijing policymakers continue to worry about excess US liquidity, putting pressure on Washington to normalise policies
Inflation worries have already caused three emerging market central banks to raise interest rates in the past week
China's central bank kept its benchmark lending rate unchanged for the 11th straight month on Monday, in a further sign policymakers are proceeding cautiously to maintain sufficient support for the economy while gradually reducing stimulus to cut debt and defuse financial risks.
The decision by the People's Bank of China (PBOC), which was widely expected, comes amid rising concern in domestic policymaking circles about a wave of excess liquidity from the
Biden administration's US$1.9 trillion coronavirus rescue package
and promises by the Federal Reserve to keep interest rates near zero and continue buying government securities to pump cash into the market.
The aggressive US stimulus measures have already forced some emerging market central banks – including Brazil, Russia and Turkey – to raise interest rates due to rising inflation pressures.
The PBOC kept the one-year loan prime rate (LPR) at 3.85 per cent, while the five-year LPR remained at 4.65 per cent.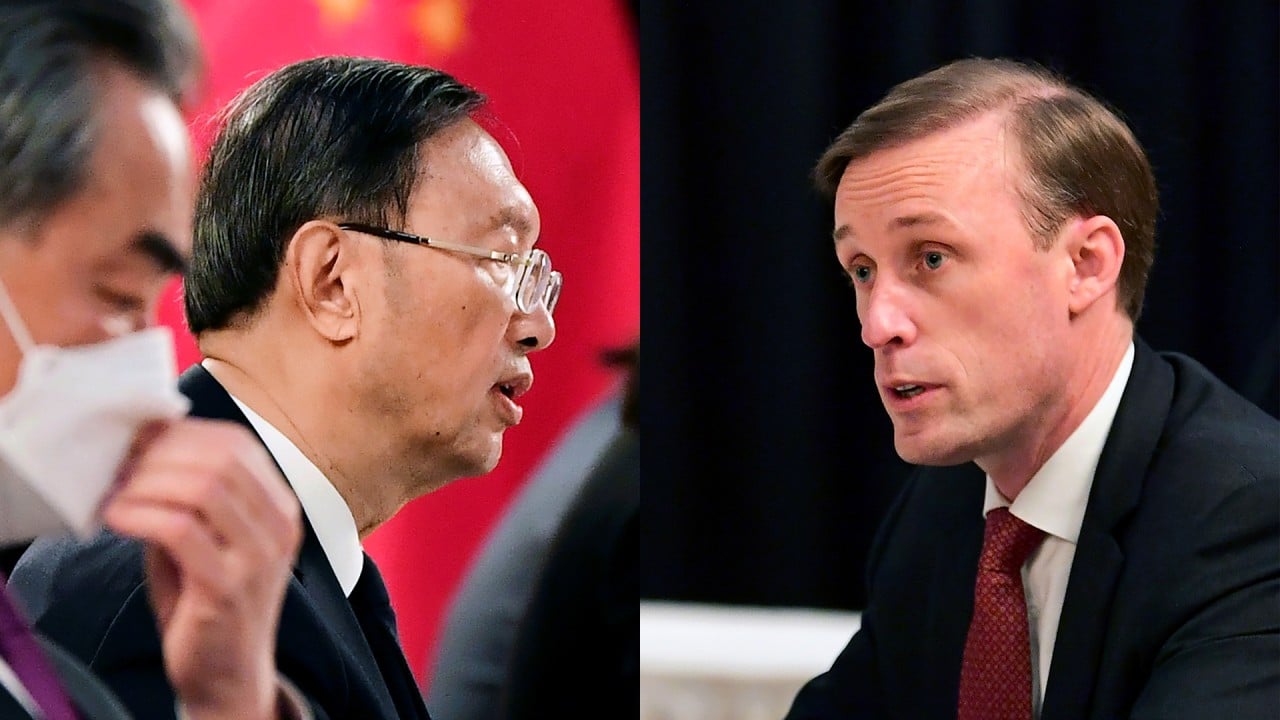 02:23
Gloves off at top-level US-China summit in Alaska with on-camera sparring
Gloves off at top-level US-China summit in Alaska with on-camera sparring
Twenty-nine of 30 financial market participants in a survey conducted by Reuters last week predicted no change in either rate, which have not moved since being cut last April during the height of the coronavirus economic impact.
Most new and outstanding bank loan interest rates are based on the LPR, with the five-year rate influencing the pricing of property mortgages.
After Beijing announced earlier this month it would resume its deleveraging campaign this year amid increasing warnings about the country's debt burden and risks of asset bubbles, a consensus has formed that the government will gradually roll back fiscal and monetary stimulus measures implemented in 2020 to offset economic damage from the pandemic.
The overheating risks sparked by US economic policies have added pressure on Beijing to normalise its economic policies, analysts said.
However, the Chinese central bank has shown a reluctance to make a sharp shift in its policy stance, especially after a moderate withdrawal of market liquidity in January caused a short-term cash crunch that hit both domestic stock and bond markets.
PBOC governor Yi Gang
said on Saturday that China still "has greater room for monetary policy regulation" to pump more liquidity into the economy while keeping the country's debt-to-gross domestic product ratio stable at the same time.
"China's monetary policy has always been maintained within a normal range, with adequate tools and moderate interest rates. We need to cherish and make good use of the normal monetary policy room to keep the policy continuous, stable and sustainable," he said in a speech to the China Development Forum in Beijing.
However, he stressed again that the authorities were committed to balancing support for economic growth with reducing financial risks.
Yi's comments came after Chinese Premier Li Keqiang played down the prospect of a significant tapering off of fiscal and monetary stimulus this year during the meeting of the
National People's Congress
earlier this month.
"We had thought that the PBOC would hike rates this year but the likelihood of that is diminishing," Julian Evans-Pritchard, senior China economist at the Capital Economics, wrote in a note on Monday.
He said Chinese policymakers appeared to favour using quantitative controls to rein in lending, instead.
"But the key point for the economy is that credit conditions are being tightened one way or another, which will become an increasing headwind to growth over the coming quarters," he said.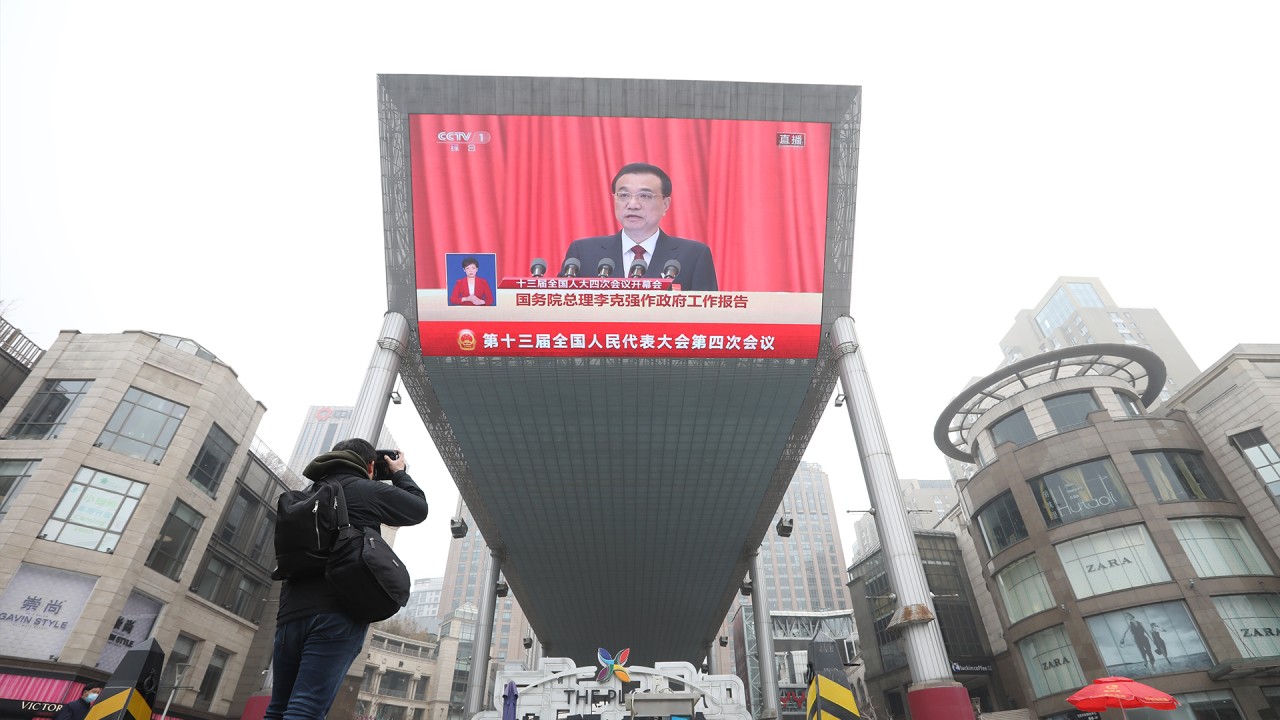 03:56
China's 2021 National People's Congress opens with Hong Kong's electoral system on the agenda
China's 2021 National People's Congress opens with Hong Kong's electoral system on the agenda
Over the weekend, the PBOC appointed two new members to its monetary policy advisory committee, seen as a signal that the central bank would ensure adequate monetary support for the labour market.
Cai Fang, a well-known demographer and former director of the Institute of Population and Labour Economics at the Chinese Academy of Social Sciences, and Wang Yiming, a former deputy director of the Development Research Centre of the State Council, will join the central bank committee to replace Liu Wei and Ma Jun, according to a government statement released on Saturday.
"Considering the structural divergences in the economic recovery, and the fact that small, medium and micro-sized enterprises are still facing difficulties, macroeconomic policies will maintain necessary support for the economic recovery while not seeking to make sharp turns," Wang told a panel discussion at the Chinese Development Forum on Saturday.
But he warned that the Federal Reserve's unlimited quantitative easing had exacerbated global excess liquidity, resulting in large-scale inflows of "hot money" into emerging markets. Such speculative inflows can be quickly withdrawn, causing significant turmoil for investors.
In a contrast to China's inaction on Monday, the central banks of Brazil, Russia and Turkey raised their benchmark interest rates in the past week, amid fears of rising inflation as their economies rebounded from the pandemic.
In contrast, the Federal Reserve last Wednesday kept its benchmark interest rate unchanged at the record-low level of near-zero and indicated again it did not expect to raise it until after 2023, despite growing worries about inflation in the US.
The decision, in combination with the US$1.9 trillion stimulus package, further exposed emerging countries to the risk of imported inflation.
"Now many forecasts say that the US economy is likely to rebound strongly. If the Fed tightens monetary policy, it may cause a massive outflow of capital out of the emerging markets, a sharp drop in asset prices and financial market turmoil," Wang said.