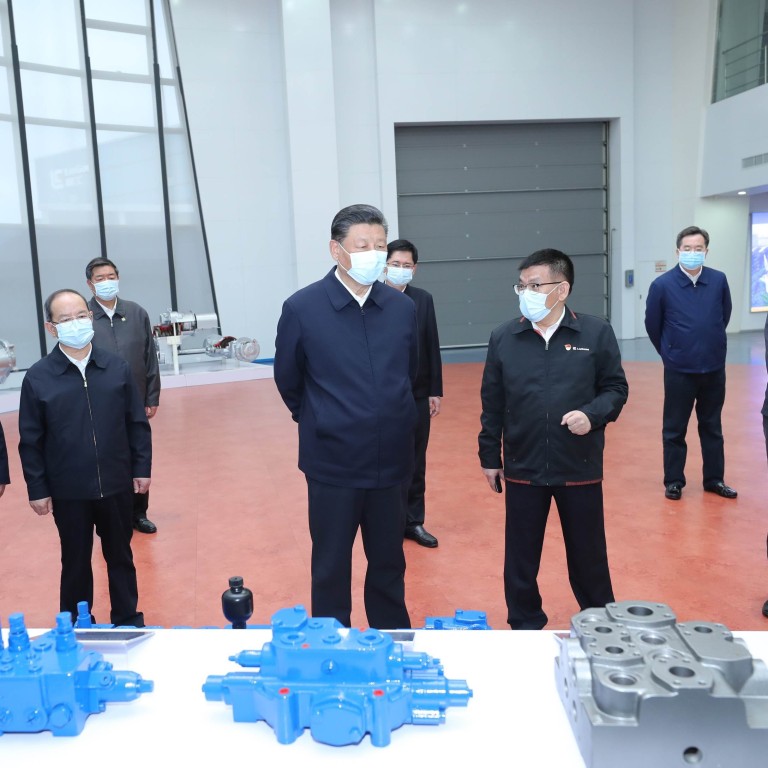 Xi Jinping tries to reassure China's private firms of their place in nation's economic development
During a trip to the Guangxi Zhuang autonomous region, President Xi says private sector can develop their businesses 'boldly and with confidence'
Xi's message comes as the central government has ramped up control over the countries' millions of private firms, in an effort to exert greater state influence over economic development
President Xi Jinping has sent a strong message to the nation's private sector amid rising concerns about the government's oversight intentions, declaring that they can develop their businesses "boldly and with confidence".
"We encourage the development of private businesses. When they encounter difficulties, the [Chinese Communist] Party and the state will support them. And when confusion arises, guidance will be offered, with the hope that they can develop boldly and with confidence," Xi said on Monday during his trip to the southern Guangxi Zhuang autonomous region.
To that end, during his visit to a food-processing centre in the city of Liuzhou, Xi conceded that it was no easy task developing small rice-noodle operations into such a large and vibrant industry there, the official Xinhua reported.
Xi's message came at a time when the party has ramped up control over the countries' millions of private firms, in an effort to exert greater state influence over economic development. But this has triggered anxiety and concerns among many business owners in the private sector.
The private sector is critically important to China's economy, accounting for half of the country's tax revenue, 60 per cent of its gross domestic product (GDP), and 80 per cent of urban employment. But in recent years, there has been a growing perception that the Communist Party strongly favours the state sector as the cornerstone of the economy.
Alibaba owns the South China Morning Post.
Last year, the General Office of the Communist Party's Central Committee also released guidelines to "strengthen ideological guidance" and "create a core group of private sector leaders who can be relied upon during critical times".
On Monday, Xi sought to reassure private businesses of their role in helping achieve the nation's economic development goals.
With Washington increasingly restricting Chinese firms' access to US-made technology on national security grounds, and as the world's two biggest economies clash over a range of issues such as trade, human rights and Taiwan, Beijing is ramping up efforts to build greater self-reliance in core technologies, including semiconductors and artificial intelligence.
But analysts have said that China's deep integration in global technology supply chains will make it difficult for the country to develop all of the tech it needs from scratch.