China population: strong birth rate policy intervention needed to avoid looming crisis, analysts say
China's overall population rose to 1.412 billion in 2020, but the number of new births fell for a fourth consecutive year to 12 million
Analysts have called for Beijing to further relax or even abolish limits on the number of children, while also offering financial subsidies to offset higher costs
Increasing the number of children a couple is allowed to have – or abandoning the limit altogether – and providing financial support to families to offset the associated costs are policy changes that should be considered to shore up China's birth rate and avoid a population crisis in coming years, experts said.
China's population rose to 1.412 billion in 2020
based on the results of China's once-in-a-decade census conducted in November and December last year, the National Bureau of Statistics (NBS) announced Tuesday, while the country recorded 12 million new births last year.
While the overall population rose from 1.4 billion in 2019, the number of new births represented a fourth consecutive drop in the annual birth rate after Chinese mothers gave birth to
14.65 million new babies in 2019,
marking an 18 per cent decline year on year.
Last year's figure represents a
fertility rate
of 1.3 births per woman, and with a rate of 2.1 needed to maintain a stable population, NBS commissioner Ning Jizhe commented that the census results showed Chinese women, on average, were only willing to have 1.8 children last year.
"Without strong policy intervention, China's new births are likely to fall below 10 million in the next few years, with a fertility rate lower than Japan's and perhaps the lowest in the world," warned Liang Jianzhang, a Chinese demographer and the co-founder of online travel services provider, Trip.com group.
In 2016, China replaced its notorious one-child policy with a two-child limit in a bid to combat the
country's rapidly ageing population,
but surveys show many couples of child-bearing age, particularly those in urban areas, are reluctant to become parents given the high costs of living in cities and the potential impact of parenthood on their career path.
Huang Wenzheng, a demographer who has written extensively on the nation's birth rate, said if China maintains its current birth policy and does not fully abolish controls on its population, the number of new childbirths in the next 25-30 years will be half of what they were over the last 25 years.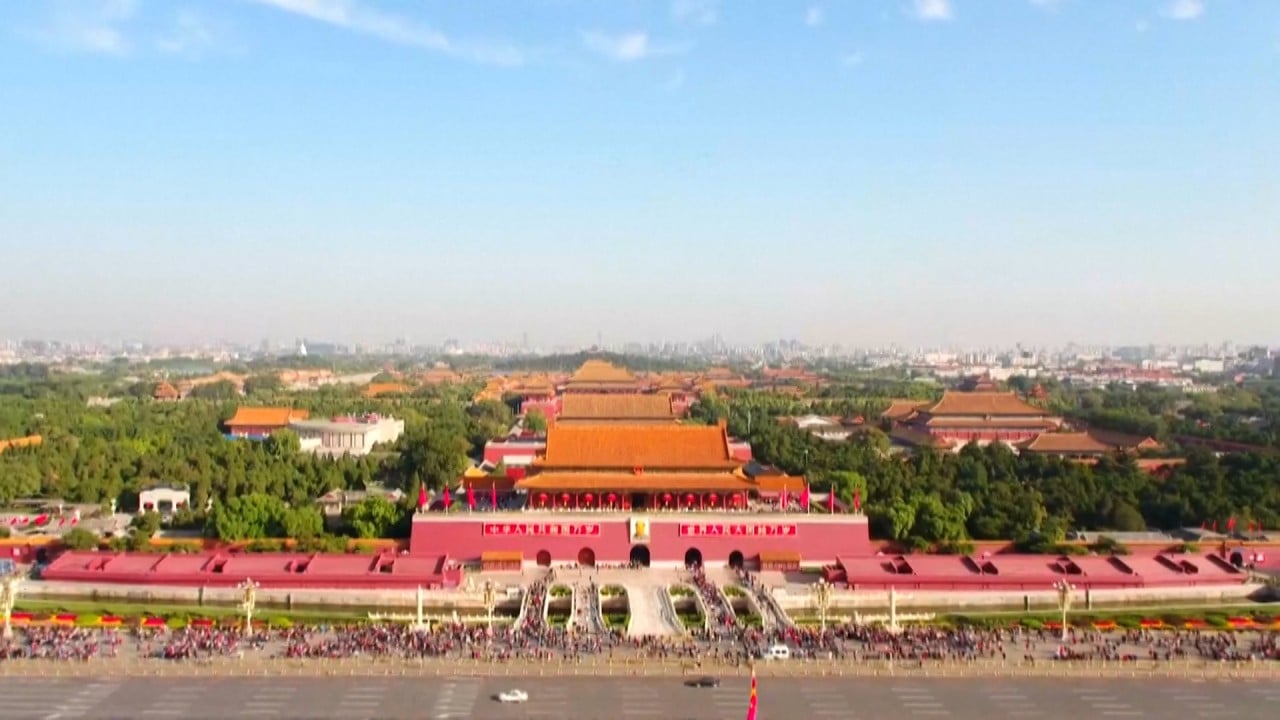 02:33
China birth rate at 60-year low as new census shows population grew slightly to 1.412 billion
China birth rate at 60-year low as new census shows population grew slightly to 1.412 billion
In addition to easing or abolishing the limit on children, the government should also reduce the burden on parents by offering childcare support, including tax cuts for individuals, financial subsidies for families, and even subsidies for home purchases – such as refunding land-use fees – for those who have three or more children, Huang added.
Dan Wang, chief economist at Hang Seng Bank (China), said the Chinese government is likely to relax and eventually abandon its family planning policies, but she warned even that move may not be enough to reverse the nation's low fertility rate trend.
"The economic cost of having children has been rising, while women tend to marry at an older age. Unless China drastically changes its immigration policies, we are unlikely to see a rise in the birth rate any time soon," she said.
"Authorities also have to decide whether to [continue to] pursue the current urbanisation strategy that focuses on developing big cities and regional centres, because birth rates in those regions tend to be much lower than small cities and [rural] counties where housing prices, education and health care are all much cheaper."
Liang from Trip.com said his research showed that if China wants to raise the fertility rate by only 0.1, it would need to invest one per cent of
gross domestic product (GDP)
in household welfare.
In theory, China would need to spend between 2 per cent and 5 per cent of its GDP to reach the same fertility level as Japan and Europe, Liang added.
Japan's fertility rate was around 1.369 births per woman last year, while the fertility rate in European Union was around 1.5 in 2019.
"Therefore, at least hundreds of thousands of [yuan in] financial subsidies per child are needed to convince a young couple to have one more child, but the investment is worth it because each newborn contributes more than 1 million [yuan] to government coffers and the social security fund [over his or her lifetime]," said Liang.
"In short, welfare and stimulus policies to encourage childbirth should be introduced as soon as possible."
Before the release of the census data, four researchers from China's central bank called for
Beijing to immediately liberalise its birth policies
or face a scenario in which it has a lower share of workers and higher burden of elderly care than the United States by 2050.
This article appeared in the South China Morning Post print edition as: Birth rate action 'essential' to avoid population crisis