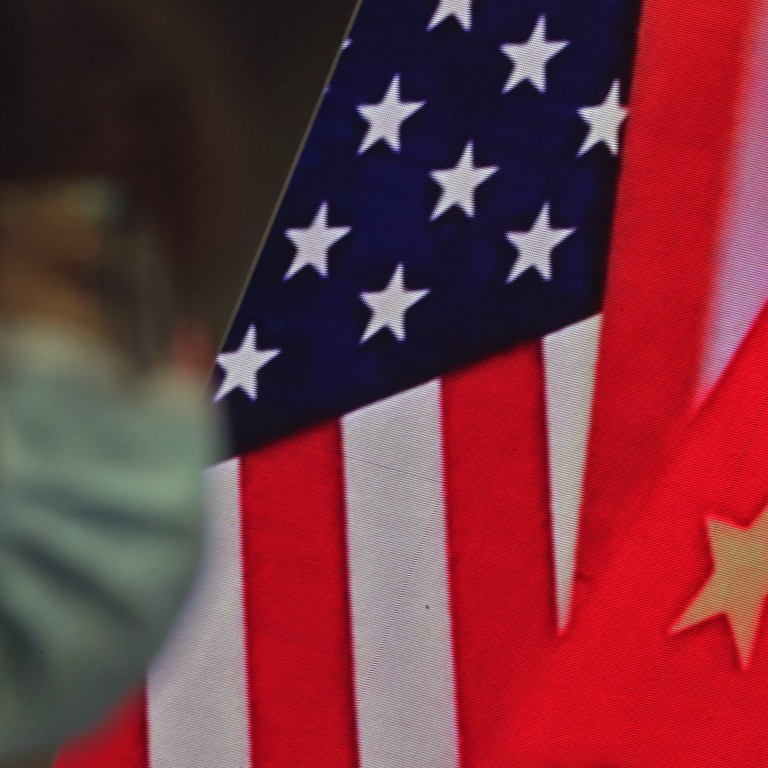 US-China tensions worsen treatment of foreign firms in China, AmCham says
Annual white paper breaks down economic and commercial issues that it says are plaguing foreign business community
AmCham China calls on Beijing to stop encouraging local governments to replace foreign-made products or services with domestic equivalents
An across-the-board deterioration in
US-China relations
last year became the top challenge to doing business in China, according to a report released by the American Chamber of Commerce in China on Tuesday.
Many long-standing economic and commercial issues that plague the foreign business community remain unaddressed. This includes the amount of support China gives its state-owned enterprises, its preferential treatment for domestically invested enterprises, and its preference for domestic technologies and products over foreign technologies, AmCham China said in its annual white paper – a more than 500-page assessment of the operating environment for American businesses in China.
"When US-China bilateral relations worsen, we often find that the implementation in the marketplace, particularly in the provinces and municipalities where our members do business, will suffer," said Greg Gilligan, chairman of AmCham China. "We feel that local officials are reacting to the levels of tension in the relationship and are taking the safer path, which is to offer preference to a domestic industry."
In its
phase one trade deal
signed with the United States early last year, China committed to protecting intellectual property rights while ending the practice of pressuring American companies to share their technology with local partners in exchange for access to the Chinese market.
However, there are mounting concerns among the business community that China is prioritising an industrial policy that distorts markets and promotes unfair competition, without allowing foreign firms to compete on a level playing field.
At a meeting of China's Politburo last May, President Xi Jinping unveiled his
dual-circulation policy
, which places greater reliance on the domestic market, especially in terms of innovation and technological developments.
"We need to see results [of commitments being implemented]. Mere rhetoric itself doesn't necessarily carry any water," said Lester Ross, a partner at the corporate law firm WilmerHale. "Even though American technology is highly competitive around the world, [US firms] face the largest barriers, which prevent them from accomplishing as much as they'd like in terms of business here in China."
Despite developments such as a
foreign investment law
, which went into effect at the start of last year with an aim to level the playing field for overseas investors in the Chinese market, the white paper called on the central government to stop encouraging local governments to replace foreign-made products or services with domestic equivalents.
The broader issue, Ross said, is that China significantly uses an unconventional tool known as
"window guidance"
, where Beijing policymakers use dialogue rather than legislation to persuade banks towards a course of action. This regulatory process is not formally documented nor made public, meaning it could run contrary to written regulations and could be biased against foreign firms in practice, he said.
For example, the financial services industry is often implicitly and quietly instructed not to issue too many loans, or to direct loans to a particular segment of society, though there may be no public record of this.
"That's the kind of vagueness that American businesses generally are not familiar with in their own country," Ross said. "Bias in favour of domestic products does not show up in regulations, but in national treatment. In practice, you know you won't be treated fairly."
Despite their differences, US-China economic relations remain deeply intertwined, with two-way bilateral trade in goods totalling US$558 billion in 2020, according to the Office of the US Trade Representative. The white paper said that this reflects significant business opportunities, and that China's economy could account for as much as one-third of global gross domestic product (GDP) growth over the next decade.
China's GDP per capita in 2019 was estimated to be US$10,200 – about a sixth of the per capita GDP in the US.
This article appeared in the South China Morning Post print edition as: Foreign firms 'bear the brunt' of US-China tensions