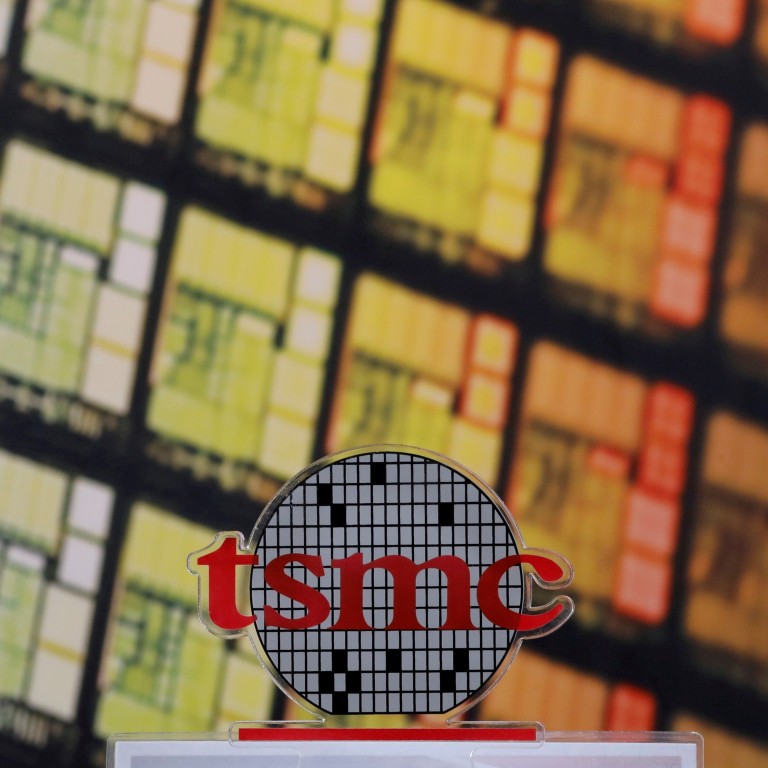 US-China tech war helps drive Taiwanese semiconductor investment in mainland, despite tensions
Despite a chorus of voices in Washington calling for tougher restrictions on China, Taiwanese tech companies are expanding operations in the mainland
Taiwanese investment rose 29.9 per cent year on year to US$330 million during the first quarter of 2021, according to official Chinese data
Global demand for semiconductors used in everything from computers to cars is proving a boon to Taiwanese manufacturers, who are ramping up investment in mainland China despite cross-strait tensions and an increasingly heated tech war between Washington and Beijing.
Taiwanese investment in the mainland rose 29.9 per cent year on year to US$330 million during the first quarter of 2021, Ma Xiaoguang, a spokesman for the Taiwan Affairs Office of China's State Council said last week. Over the same period, 1,195 Taiwanese-funded companies were established in the country, a year-on-year increase of 33.4 per cent.
The surge in investment highlights the delicate geopolitical balance Taiwanese manufacturers must strike, protecting existing business interests in the mainland while ensuring they do not get offside with increasingly hawkish voices in Washington who are
calling for stricter technology sanctions
on Beijing.
"Taiwanese exporters really benefited from the
US-China trade war
because they were able to sell to the US while avoiding tariffs on their products even as some supply chains shifted," said Nick Marro, lead analyst for global trade at the Economist Intelligence Unit (EIU). "Taiwanese companies in the near term still see a lot of opportunity."
But as China aims to produce
70 per cent of the semiconductors
it uses by 2025, Taiwanese firms do not want to abandon their mainland operations either, even amid growing belligerence from Beijing towards President Tsai Ing-wen in Taipei, analysts said.
Chinese technology companies like SMIC and
Huawei Technologies Co.
, which have been hit by US sanctions, have been stockpiling Taiwanese products in an effort to loosen dependence on American technology and avoid restrictions.
Analysts said Taiwan's chip manufacturing dominance means it can leverage its strategic importance for political gains.
"The Taiwanese are investing on the mainland because they already have a presence there, making it easy for them to expand their production lines," said Iris Pang, chief economist for Greater China at ING Bank. "China wants to attract this kind of technology investment while its production environment is safe from Covid."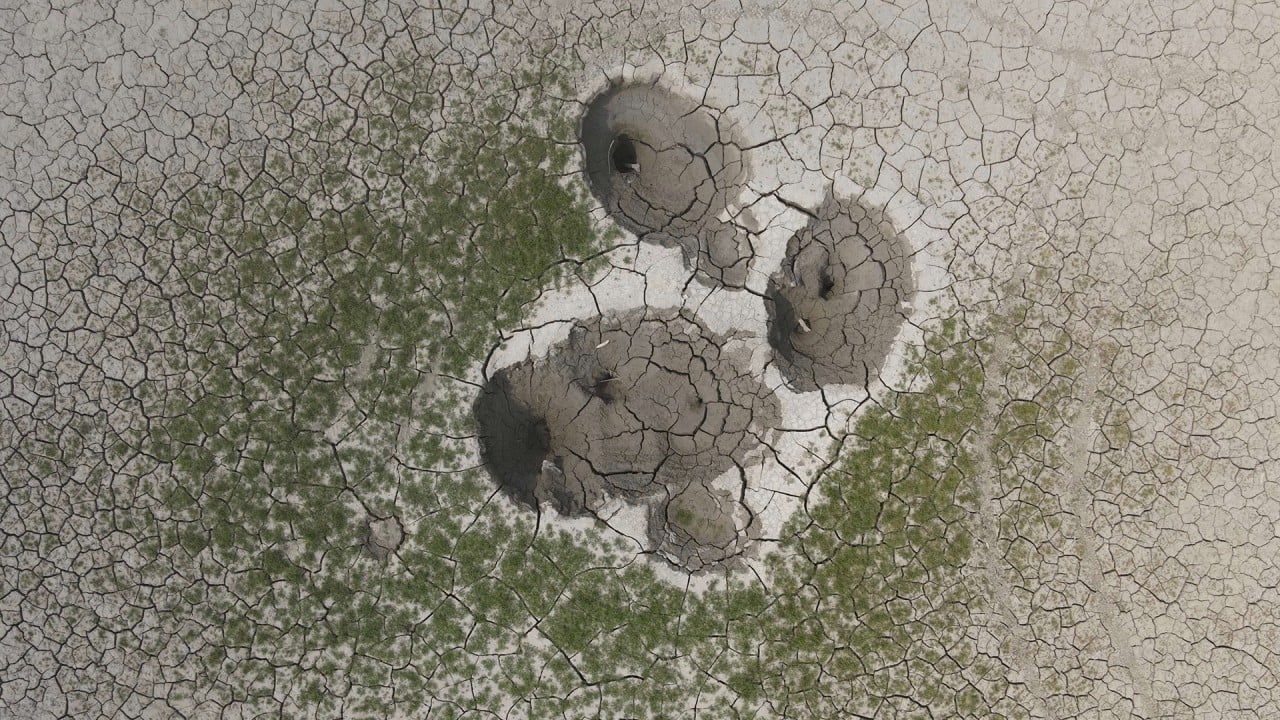 03:46
Taiwan's worst drought in decades adds pressure to global chip shortage
Taiwan's worst drought in decades adds pressure to global chip shortage
Taiwan's manufacturing presence in the mainland has been in long-term decline, with its share of outbound investment falling sharply to about 30 per cent from over 60 per cent in 2014, said Alicia Garcia Herrero, chief economist for Asia-Pacific at French investment bank Natixis.
"Still, exports are increasingly concentrated in the mainland which is a problem for Taiwan's quest for economic diversification," Herrero said. "The fact that all eyes are on Taiwan for a key aspect of the global value chains clearly complicates
US-China relations
."
Taiwan's investment and production on the mainland will likely be targeted at low-end semiconductors to protect the island's domestic industry from Chinese state subsidies, intellectual property theft, and the poaching of Taiwanese talent, analysts said.
"The combination of access to less advanced tech and active import substitution is likely to funnel capacity expansion at the lower end of the semiconductor technology spectrum," said Rory Green, China and North Asia economist at TS Lombard. "A classic government-led expansion is under way in China."
Green added that China's development model would guarantee capital misallocation and unproductive investment.
In the last three years, the number of semiconductor start-ups in China increased by more than 50 per cent. The amount of investment increased six-fold from US$946 million in 2018 to US$6.16 billion in 2019, before reaching US$8.46 billion in the first half of 2020.
While keeping its most advanced production at home, Taiwan Semiconductor Manufacturing Co (TSMC) – the world's biggest contract chip maker – recently announced plans to spend US$2.87 billion to double its production capacity at the Nanjing fab in China, which produces 28-nm node chips.
Beijing regards Taiwan as a renegade province that must eventually be reunified with the mainland, by force if necessary, while Tsai's Democratic Progressive Party is opposed to "reunification".
TSMC's expansion is part of a US$100 billion investment plan over the next three years. The company is also setting up an advanced fab in the US state of Arizona to make 5-nm node chips, with an investment of US$12 billion. Reuters reported early in May that up to five additional fabs are being planned for Arizona, at the request of the US government.
Separate investment data from Taiwan's Ministry of Economic Affairs, showed approved investment from Taiwan to the mainland fell 68 per cent year on year in the first quarter to US$641 million.
The figure captures the money authorities permitted to leave Taiwan for China, which has been trending downwards from US$10.97 billion in 2015 to a low of US$4.17 billion in 2019, before bouncing up to US$5.91 billion last year, said Marro from the EIU.
Green said greater demand for semiconductors had given Taiwan "new geopolitical heft".
"[Nevertheless] shifts in technology, a breakthrough in Beijing or a misstep by TSMC pose grave threats to Taipei."
This article appeared in the South China Morning Post print edition as: Taiwan firms ride boom in global chip demand