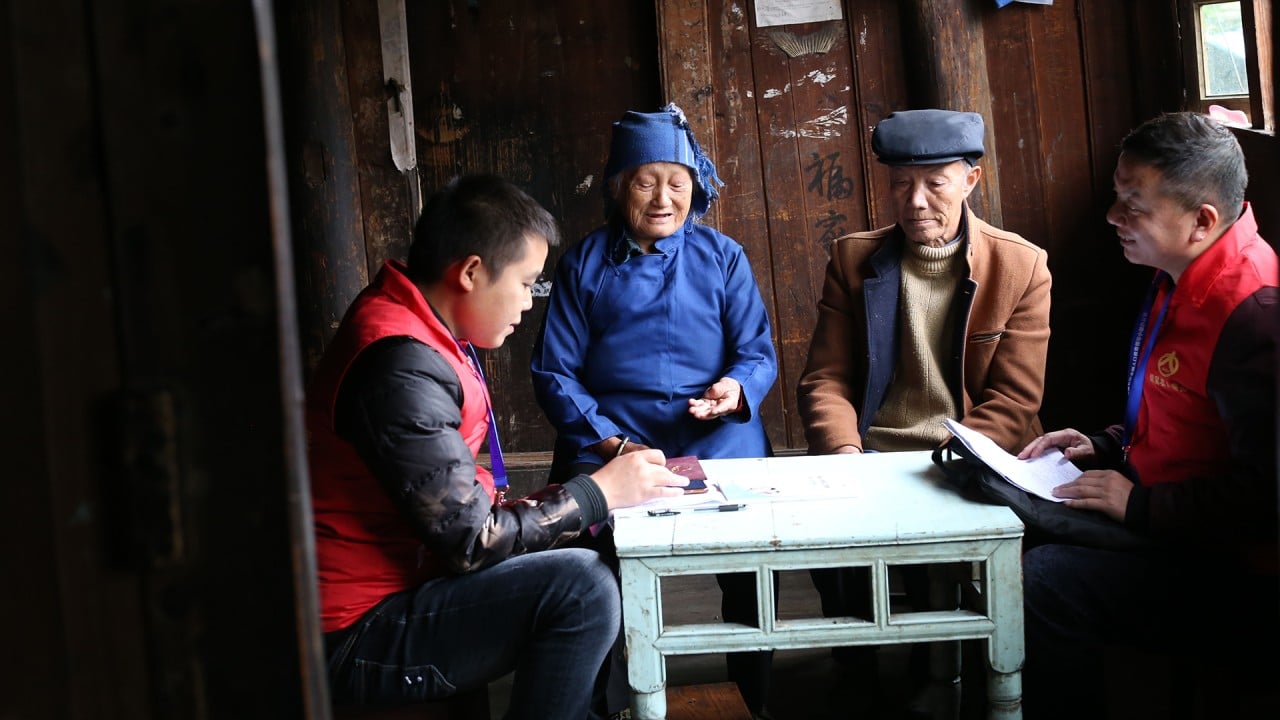 10:42
China 2020 census records slowest population growth in decades
China 2020 census records slowest population growth in decades
China population: state pension fund under pressure from 'unprecedented challenge' as nation gets older
Last year, China's working age population fell, while the nation's elderly population grew, adding to the pressure on the state pension fund
China's state pension fund could run out of money by 2035, with China's elderly population potentially reaching 300 million by the end of 2025
This is the fifth in a series of stories about China's once-a-decade census conducted in 2020. The world's most populous nation released its national demographic data on Tuesday, and the figures will have far-reaching social policy and economic implications.
Zhao Baidong, a 28-year-old property agent in Beijing, would like to travel when he retires, but with China and its state pension system facing a "challenge unprecedented in human history" as its population gets older, he is concerned he might be forced down a different route for his golden years.
China's once-in-a-decade census
confirmed this week that its working age population is shrinking, and
Zhao's concerns are a reflection of many that their retirement needs will not be met by the state pension system, which is projected to face a financing shortfall within the next two decades as contributions from workers are outweighed by payouts to retirees.
"I have paid a lot of attention to the social security fund. I hope that the retirement age will be extended and there is a guarantee of income [when I retire]," said Zhao. "If my retirement income is just average, I might run a small store to support myself. If I have more than I need, I might travel a bit to experience different ways of life."
A projection released in November by the Insurance Association of China said that the nation's elderly population could reach 300 million by the end of 2025, and that the gap between contributions and outlays could be as high as 10 trillion yuan (US$1.6 trillion) in a decade.
An earlier estimate by the Chinese Academy of Sciences in 2019 projected that China's state pension fund would
run out of money by 2035.
"It is an unprecedented challenge in human history to deal with the pension problem of a large elderly population," Luo Zhiheng, chief economist at Yuekai Securities said following the release of the census data on Tuesday.
Last year, China's working age population of those 15 to 59 year old fell to 894 million, down 5 per cent from a 2011 peak of 925 million.
And as the number of workers able to pay their taxes to add to the pension fund declined, the number of elderly people aged 65 and over rose to 191 million last year from 119 million in 2010, meaning the group who will need to rely on that fund accounted for 13.5 per cent of the population in 2020, up from 8.9 per cent a decade earlier.
This proportion still leaves China behind the likes of Japan, the United States, Germany, Britain and France, who are dealing with larger proportions of elderly citizens, but the number of elderly in China are expected to grow faster than its workforce based on various estimates, including projections from the United Nation.
In 2000, according to Larry Hu, chief China economist at Macquarie Group, China's ratio of people aged between 15 and 65 against the over 65 group was 10-1, meaning one pensioner for every 10 people of working age.
This ratio fell to 5-1 in 2020, and Hu said that even according to the United Nation's optimistic projection, the ratio will drop to 4-1 in 2030 and a mere 2-1 in 2050.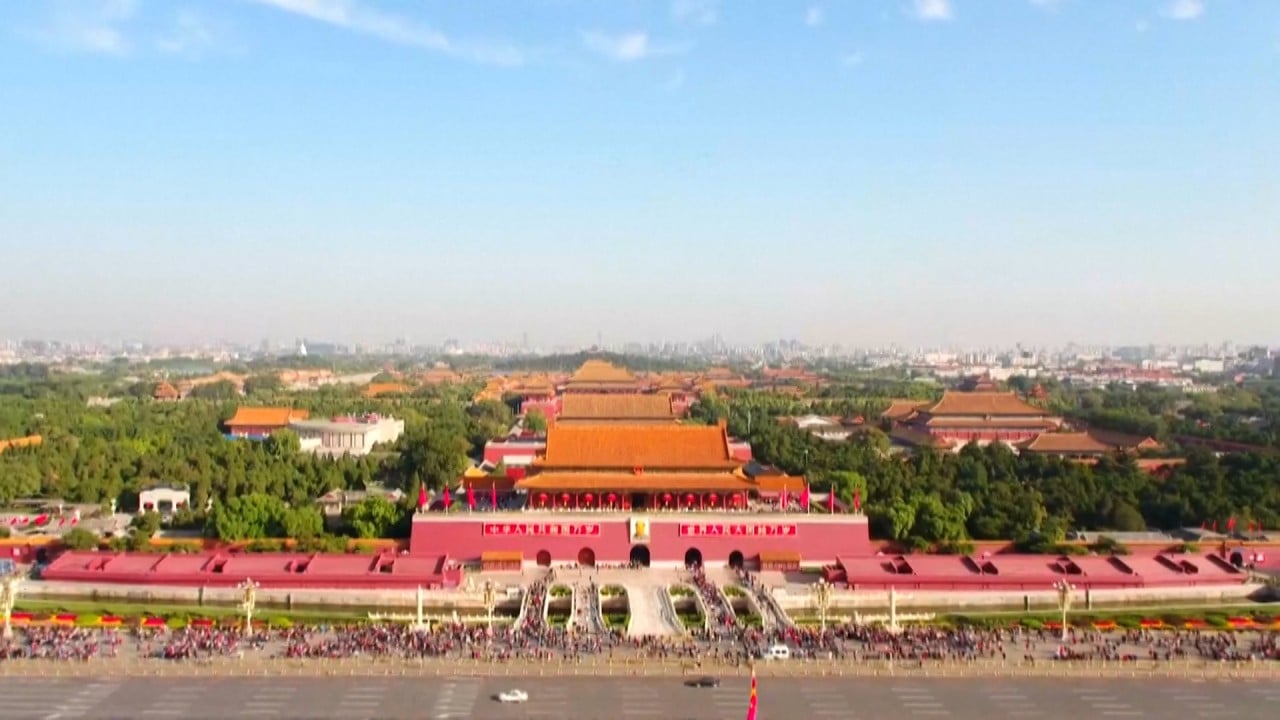 02:33
China birth rate at 60-year low as new census shows population grew slightly to 1.412 billion
China birth rate at 60-year low as new census shows population grew slightly to 1.412 billion
"As a result, the government has no choice but to postpone the retirement age over time," said Hu.
China's state pension system, which consists of various provincial pension plans and the National Council for the Social Security Fund, accounts for around two-thirds of China's total pension assets.
While returns from the investment of the national fund have remained in double digits, earnings for provincial schemes have dropped and been hovering in the low single digits, with some provinces already facing overall funding shortfalls.
In Heilongjiang province, the balance of its pension fund has been in negative territory for a number of years, while the funds in Liaoning, Inner Mongolia, Jilin, and Qinghai will also be depleted in the short term, according to Luo from Yuekai Securities.
For more than four decades, China's retirement age has remained unchanged at 60 for men and 55 for women, although it can be earlier for women in blue-collar jobs.
But the Chinese government announced in March that it would
gradually lift the retirement age
in response to the declining labour force, longer life expectancy, and an ageing population, to help sustain the state pension scheme.
Still, on top of the projection of smaller workforce in the coming years, the biggest immediate concern for policymakers is how they will make up the shortfall after the national social security fund fell to 6.13 trillion yuan in 2020 from 6.85 trillion yuan in 2019 after China cuts pension contributions and insurance to
help firms during the coronavirus outbreak.
Beijing has already implemented various measures to ensure stable provisions to its pension scheme, including
transferring shares in state-owned firms
to social security funds to make up for the shortfall, but such measures are not sustainable, said Wan Feng, former president of the state-owned China Life Insurance.
"[Based on the current projection] in 2022, that's next year, the balance [of the fund] will begin to fall and will turn negative in 2028," Wang told Caijing Magazine on Tuesday. "[Transferring state firms shares] I believe it is only a temporary solution. What's going to happen after a few years?"
Analysts believe encouraging businesses to set up private pensions to which both firms and their employees contribute is now an urgent task for Beijing, although progress has been slow despite a number of pilot programmes.
China has discussed the private pension provision previously, but the proposal was mentioned for the first time at the central economic work conference in December, and was brought up again in
Premier Li Keqiang's report to the "two sessions" meeting
of policymakers in March and included the 14th five-year plan introduced this year.
"For China, the direct pressure brought by ageing will first be reflected in the pension funding gap," Shen Jianguang, chief economist at JD.com's finance unit, said on Wednesday.
Uptake of workplace schemes, to which employees and employers both contribute and are roughly comparable to popular 401(k) plans in the United States, is slow and have yet to be widely accepted despite efforts by policymakers.
Chinese regulators have also approved new pension products, which are modelled on targeted risk funds that have proven popular in the US and other markets, but these products are also yet to become widely used by Chinese savers.
"The pension gap problem is imminent, and new funds are urgently needed. The development of private pension is the only way," added Luo.
"There are still problems such as slow progress in pilot advancement, cumbersome tax deferral procedures, and low incentives. It is difficult to stimulate enthusiasm for participation."
Zhao, who is originally from Shanxi province, said he is not interested in private pension provision products because the market is still immature, insisting that the state pension fund is the only retirement savings plan he trusts.
"I grew up in a rural area, and I can see the lives of elderly people without social security support everywhere," he said. "They are poverty stricken. They live a decent life if their sons are relatively wealthy. Those who are not rich are reluctant to eat meat and buy new clothes," he said.
This article appeared in the South China Morning Post print edition as: Pension fund faces 'unprecedented challenge' in ageing nation