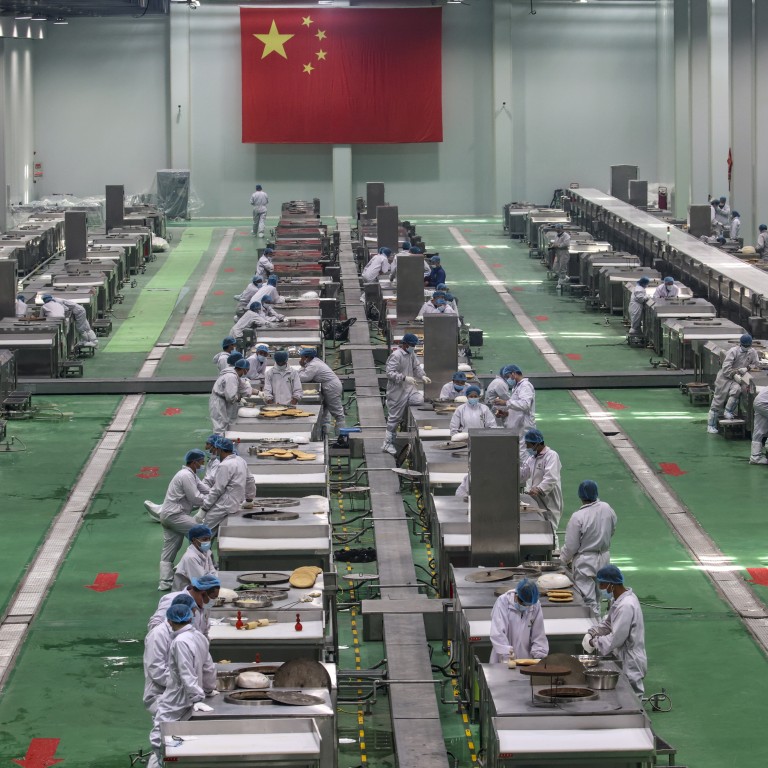 China population: Beijing faces 'tricky' reforms to unleash new drivers of growth as workforce ages
China's working-age population will remain large in the near term, giving the nation time to boost efficiency as its labour force grows older
But over time, Beijing must reform birth restrictions and provide better child care support to incentivize couples to have children, analysts say
This is the seventh in a series of stories about China's once-in-a-decade census conducted in 2020. The world's most populous nation released its national demographic data on Tuesday, and the figures will have far-reaching social policy and economic implications.
Given new data showing China's labour force continues to decline, Beijing is likely to reinforce the message that quality economic growth and improving people's living standards is more important than the rate of economic expansion in the years ahead, analysts said.
China's population will remain the world's largest for some time, meaning its huge domestic market will help act as a buffer as it carries out structural reforms to address its rapidly ageing population. Beijing has announced intentions to postpone the retirement age, reform birth control policies, raise education standards and enhance population mobility.
But China's fast-greying population will mean the government needs to unleash new drivers of growth if it is to reach its goal of doubling the size of the economy by 2035, especially as the nation shifts to an economic strategy that relies more on the domestic market, analysts said.
China's overall
population rose to 1.412 billion
in 2020 from 1.4 billion a year earlier, according to its once-in-a-decade population census released on Tuesday.
Chinese mothers gave birth to 12 million babies last year, down from 14.65 million in 2019, its lowest level in nearly six decades. And the fertility rate – the number of children born to women of child bearing age – fell to 1.3, well below the level of 2.1 required to maintain a stable population.
As China's population grows older, improving the quality of its labour force through better education will be essential to boosting productivity, said Feng Wenmeng, a researcher at the social development research department of the development research centre of the State Council.
This process is already under way, with census data showing the number of university graduates rose to 15 per cent of the population in 2020 from 9 per cent a decade earlier.
"China's economy is shifting from a stage of rapid growth to a stage of high-quality development, so it is more important to improve the quality of the population," Feng said.
Like other East Asian economies such as Japan, South Korea and Taiwan, China faces an increasing cost burden for elder care and pensions due to
below-replacement level fertility rates
, said Lauren Johnston, research associate at SOAS China Institute. However, China's challenge is compounded by the fact it is still a developing country.
The share of the elderly population in China is set to rise. According to forecasts by the United Nations, it will increase to 17 per cent in 2030 and 26 per cent in 2050. The ratio of the working-age population, between 15 and 65 years, is projected to drop to 4 to 1 in 2030 and 2 to 1 in 2050, from 10 to one in 2000.
Ultimately, China's ability to meet these challenges will depend on how well it can shift to new drivers of growth to avoid low domestic demand, given retirees spend less on average than working-age citizens, Johnston said.
"This doesn't mean it's easy to sustain new areas of growth – consumption, innovation, services – [which] may also require economic reforms that can be tricky to achieve," Johnston said. "China may be lucky here in that each generation is able to be better off than the last one so at least there may be some consumption neutrality over time."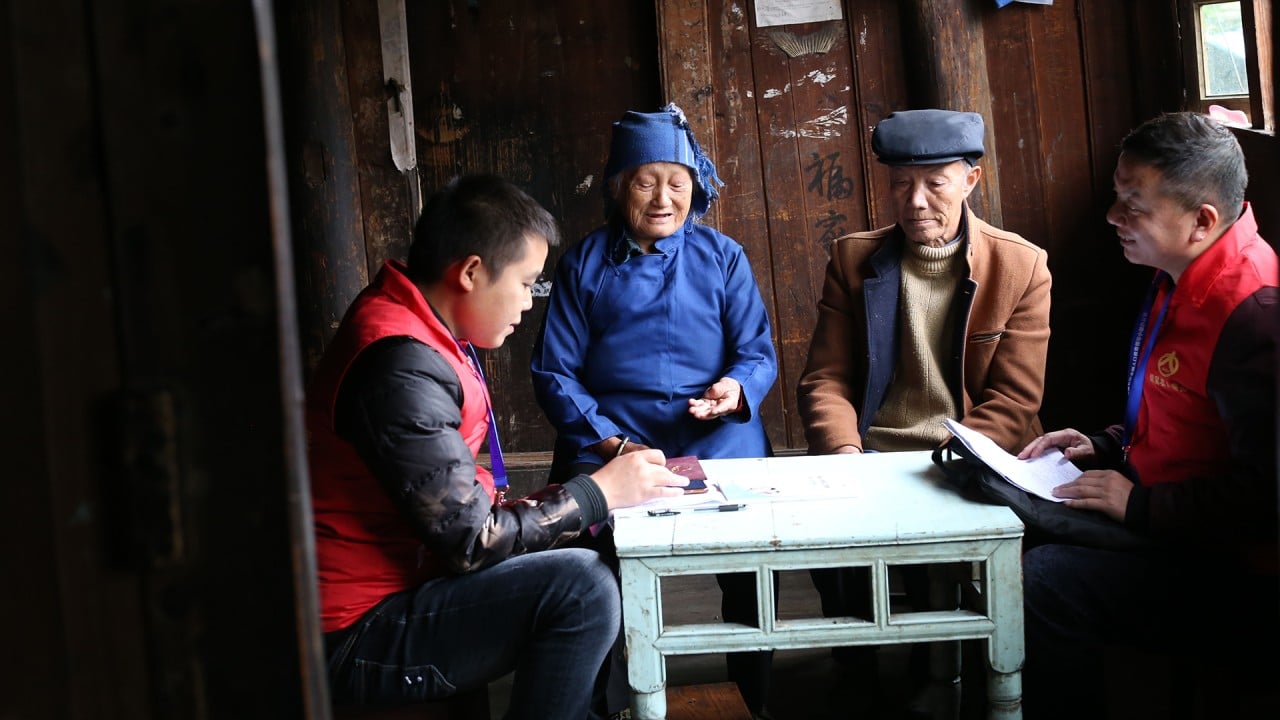 10:42
China 2020 census records slowest population growth in decades
China 2020 census records slowest population growth in decades
The country's rapid urbanization will help power future economic growth, said Zhai Zhenwu, a professor at the population and development research centre of Renmin University of China.
The central government is trying to build up existing urban areas, raise incomes and produce a large middle class that will drive consumption.
China has already discussed developing a uniform national market to break down barriers between provinces, which would likely have a meaningful impact on internal migration and support the urbanisation policy.
Yue Su, principal economist for China at the Economist Intelligence Unit, said the changing size of families in China will affect consumer spending on housing, cars and even the catering sector. New opportunities will emerge as companies invest in smart manufacturing to cope with the decline in the size of the working-age population, she added.
Even if China is successful in improving the quality of economic growth, observers say it still must take aggressive steps to reform its birth restrictions and provide better child care support to incentivize couples to have children.
"Beijing intends to relax birth control restrictions in the coming years, but it is unlikely to go as far as spending money to encourage child bearing and reverse the nation's low fertility rate trend," said Zhuang Bo, chief China economist at TS Lombard.
Zhuang argued the country's slowing population was not a major issue for policymakers because there was less pressure to generate jobs in the labour-intensive manufacturing sector.
When China's wages were low and the labour supply abundant, policymakers offered incentives for foreign investment in labour-intensive manufacturing. As China's high speed population growth fades away, incentives may shift toward the service and hi-tech sectors to upgrade the economy, analysts said.
This article appeared in the South China Morning Post print edition as: Quality of growth and standard of living key in future