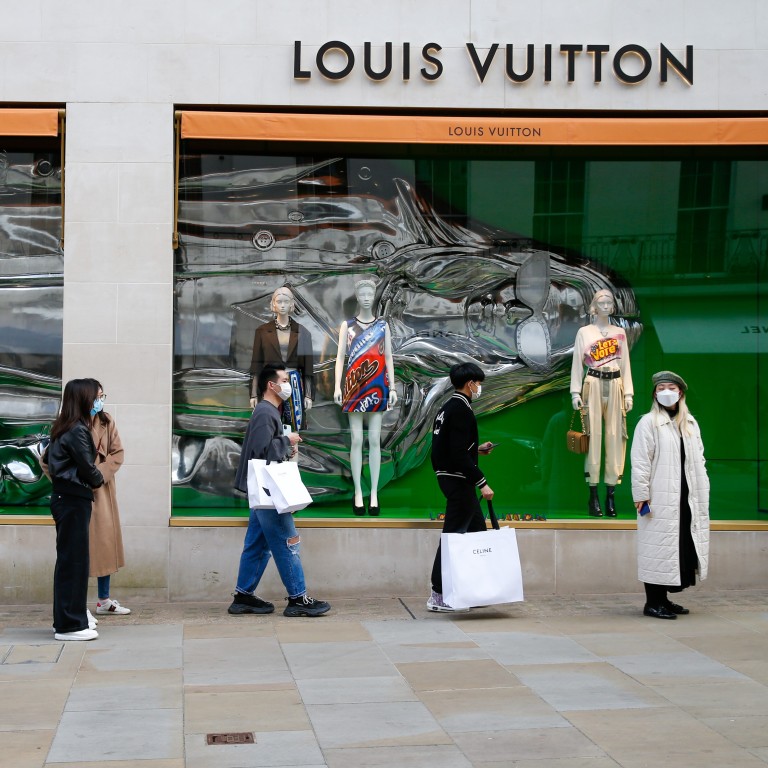 China economy suffering new problems as retail sales, industrial output slowed in April
Retail sales and industrial production grew by 17.1 per cent and 9.8 per cent respectively in April from a year earlier
Fixed asset investment grew by 19.9 per cent in the January-April period, while the surveyed jobless rate stood 5.1 per cent in April from 5.3 per cent in March
China's industrial output grew 9.8 per cent in April from a year ago, slower than the 14.1 per cent surge in March, official data showed on Monday.
That matched a 9.8 per cent year on year rise in a consensus forecast by analysts from a Reuters poll.
Retail sales rose 17.7 per cent year on year in April, much weaker than a 24.9 per cent uptick expected by analysts and down from the
34.2 per cent jump seen in March.
Fixed asset investment increased 19.9 per cent in the first four months from the same period a year earlier, versus a forecast 19.0 per cent rise, slowing from January-March's 25.6 per cent increase.
The surveyed jobless rate stood 5.1 per cent in April from 5.3 per cent in March.
"Year-on-year growth on all indicators dropped back last month. This partly reflects a less flattering base for comparison. But current momentum in output and consumption was also a bit softer. We think month-on-month growth will remain modest throughout the rest of this year as activity drops back to its pre-virus trend following the withdrawal in policy support," said Julian Evans-Pritchard, senior China economist at Capital Economics.
"The April figures were generally weaker than expected. The headline growth rates don't tell us much about the economy's current momentum, however, since they remain distorted by base effects from last year's Covid-19 downturn. Instead, it makes sense to focus on seasonally adjusted month-on-month changes. On this basis, momentum in industry continued to soften, with growth in output edging down from 0.6 per cent to 0.5 per cent, the slowest pace since the pandemic hit last year. Survey data suggest this was partly due to supply constraints.
"Growth in retail sales fell from 0.9 per cent month on month to just 0.3 per cent. A slowdown was to be expected as the initial boost from the relaxation of virus containment measures in March faded. But that doesn't explain why sales growth fell well below its pre-pandemic pace – average growth in 2019 was 0.7 per cent month on month.
"Looking ahead, we think the rebound in consumption should gather pace again in the coming months as the labour market continues to tighten. The surveyed unemployment rate fell from 5.3 per cent to a 17-month low of 5.1 per cent last month. But at the same time, the current strength of investment spending is unlikely to be sustained for long given the recent withdrawal in policy support and slowdown in credit growth."
China's aluminium production in April rose 2.3 per cent from March to a record monthly volume, official data showed on Monday, after a relaxation of output curbs in Inner Mongolia boosted supply.
Primary aluminium output in China, by far the world's biggest producer of the metal, was 3.35 million tonnes in April, the National Bureau of Statistics said. That was up from 3.276 million tonnes in March and 12.4 per cent higher than production in April 2020.
In the first four months of the year, China produced 13.02 million tonnes, a rise of 9.6 per cent from the same period a year earlier, the data showed.
April's daily output was 111,667 tonnes, a record high, versus 105,700 daily tonnes in March, which has one more day.
Production of 10 non-ferrous metals – including copper, aluminium, lead, zinc and nickel – rose 11.6 per cent to 5.48 million tonnes from a year earlier. Year-to-date output of the 10 metals was up 11.5 per cent at 21.43 million tonnes.
The other non-ferrous metals are tin, antimony, mercury, magnesium and titanium.
China's crude oil throughput rose 7.5 per cent in April from the same month a year ago, but remained off the peak seen in the last quarter of 2020 as several state-run oil refineries carried out maintenance amid thin margins and high fuel products stocks.
The country processed 57.9 million tonnes of crude oil in April, equivalent to 14.09 million barrels per day.
That compares with 13.1 million barrels per day in April 2020, but was well below the record level of 14.2 million barrels per day registered in November.
For the first four months of 2021, throughput was 232.1 million tonnes, or 14.12 million bpd, up 14 per cent from a year earlier.
China's crude steel output. meanwhile, hit an all-time high in April, despite the government's pledge to curb annual production to reduce pollution as well as increasing costs from raw materials.
With mills cranking up production fuelled by strong profits, the world's top steel producer churned out 97.85 million tonnes of the metal last month.
That was up 4.1 per cent from March and well above output of 85.03 million tonnes in April 2020.
Average daily output in April rose 7.5 per cent from March to 3.26 million tonnes, also a historical high, Reuters calculations based on official data showed.
In the first four months of the year, China produced 374.56 million tonnes of crude steel, up 16 per cent on the same period last year.
Meanwhile, China's coal production slowed in April to the lowest level since July 2020, curbed by ongoing safety inspections at major coal mines following several accidents across the country.
China churned out 322.22 million tonnes of coal last month, down 1.8 per cent from the same period a year ago.
Output over the first four months of the year reached 1.29 billion tonnes, up 11.1 per cent year on year.
Physical thermal coal prices had soared by 20 per cent over the month to May 10, prompting at least three leading Chinese coal pricing indices to suspend daily price assessments to try to stabilise the market.
China's April power consumption rose 13.2 per cent from the same period last year to 636.1 billion kilowatt-hours.
The statistic bureau on Monday also said production of coke used in steelmaking rose 2.4 per cent in April to 39.34 million tonnes, with year-to-date output rising 7.4 per cent to 158.62 million tonnes.