Yuan
Get more with myNEWS
A personalised news feed of stories that matter to you
Learn more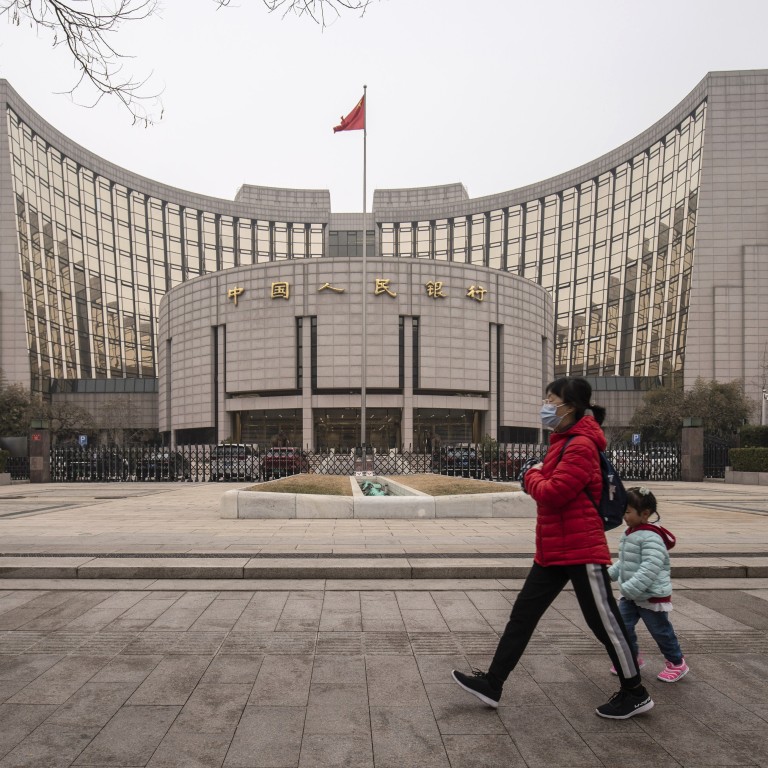 China has no plans to ease yuan exchange rate controls, central bank says
Managed system is 'an institutional arrangement fit for China at present and in the foreseeable future', People's Bank of China deputy governor Liu Guoqiang says
Statement comes after senior central bank official says the yuan must be allowed to float freely if Beijing wants it to be seen as an international currency
China's central bank has no plans to alter its exchange rate mechanism, one of its deputy governors said on Sunday, dismissing speculation that the yuan might be allowed to move more freely against other currencies.
The existing "managed floating exchange rate" system was "an institutional arrangement fit for China at present and in the foreseeable future", Liu Guoqiang said in a brief statement published on the People's Bank of China's (PBOC) website.
His comments came after Zhou Chengjun, the head of the Finance Research Institute at the PBOC, said in an article on Wednesday that the
yuan must be allowed to float freely
if Beijing wanted it to be regarded as an international currency like the US dollar or the euro.
Liu's statement made no mention of Zhou's comments.
Under the managed floating exchange rate system, which Beijing has used since 2005, the PBOC maintains a tight rein on the yuan by setting a daily central parity rate against the US dollar and limiting changes to its value to within 2 per cent either side of that mark.
While the central bank often claims to have retreated from day-to-day interventions, it remains the largest player in the onshore foreign exchange market. It also uses measures such as the "countercyclical factor" to calculate exchange rates and applies draconian capital account controls to keep the value of the yuan where it wants it to be.
But calls for those controls to be relaxed and even removed are getting louder.
Zhou said China should end its control over exchange rates so it could achieve "monetary policy independence".
Lu Jinzhong, director of the research and statistics department at the central bank's Shanghai branch, has a similar view.
In an article published on Friday by
China Finance
, a magazine affiliated to the central bank, he said Beijing should allow the yuan to appreciate to offset the rising cost of commodity imports caused by global monetary easing and high demand as major economies, including China, recover from the
coronavirus pandemic
.
"China should enhance the flexibility of the exchange rate and let the yuan appreciate appropriately to offset the imported effect [of inflation]," he said.
In recent days the yuan has strengthened to its highest level since 2018, partly as a result of a weak US dollar.
In an effort to rebut suggestions the value of the yuan could only increase, Liu said in his statement that two-way movement would be "normal" in the future.
This article appeared in the South China Morning Post print edition as: Call to let yuan move more freely rejected