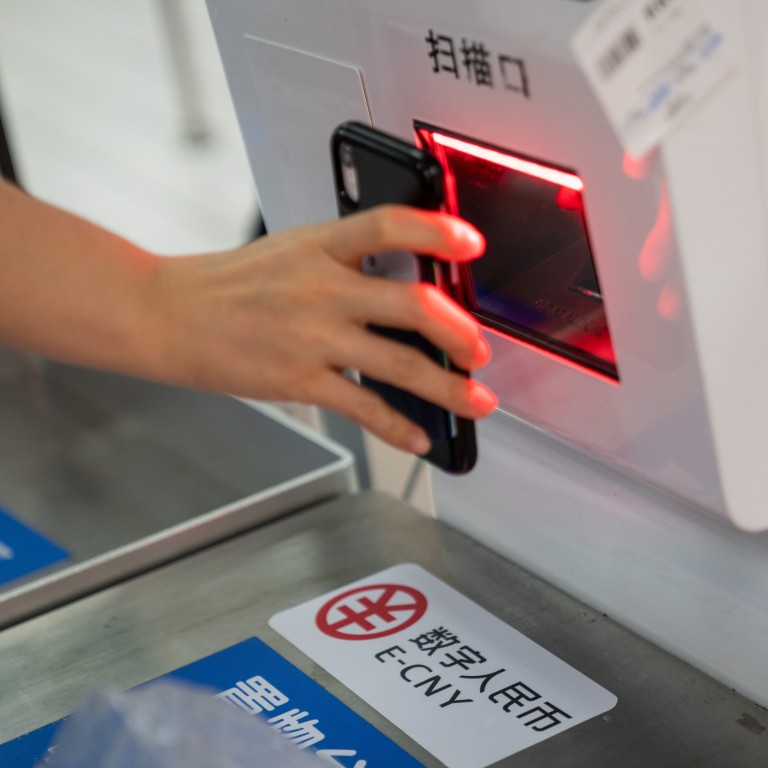 Explainer

|
China digital currency: when will the e-yuan be launched, and what will it be used for?
China began exploring the concept of a sovereign digital currency in 2014 following the success of e-commerce platforms Alibaba, Tencent and Baidu
China has already distributed some 200 million yuan (US$30.7 million) in digital currency as part of pilot projects across the country
When will China's sovereign digital currency be launched?
China has not announced an official timetable for the official launch of its Digital Currency Electronic Payment (DCEP) system.
The first glimpse of the planned digital currency emerged in April 2020 when a screenshot of a test version developed by the Agricultural Bank of China was leaked.
Foreign consumer brands, including US chains
Starbucks, McDonald's and Subway,
were named by the People's Bank of China (PBOC) as participants in the initial pilot programme, along with Ant Financial, Tencent and 19 local restaurants and retail shops.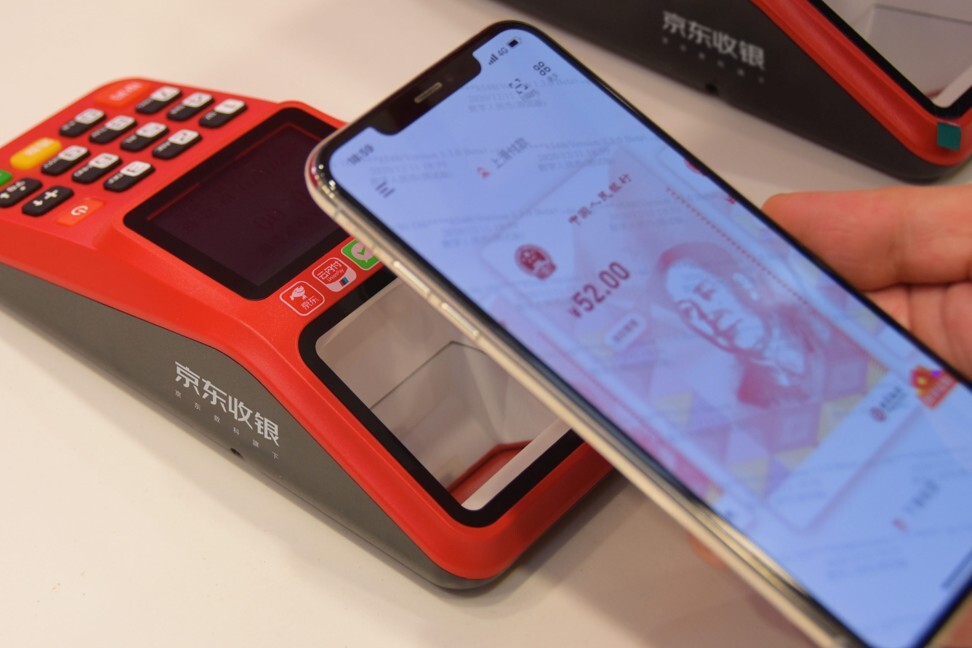 Under the trial, Communist Party members were allowed to pay their membership fees in digital yuan with one unnamed state bank, local media reported.
In Suzhou, the digital yuan
was used to pay half of the travel subsidies owed to public servants. Chinese ride-hailing giant Didi Chuxing said in July 2020 that it had entered into a "strategic partnership" with the central bank over the digital currency plan.
The Bank of China; China Construction Bank; the Industrial and Commercial Bank of China; and the Agricultural Bank of China also said in August 2020 that they were
working on the digital yuan with the central bank
in major cities, including Shenzhen.
In October 2020, more than 47,000 consumers in the
Luohu district of Shenzhen
spent 8.8 million yuan (US$1.3 million) during a week-long trial of China's sovereign digital currency. A total of 1.9 million applicants had applied for 50,000 digital "red packets", each containing 200 yuan (US$30), with 62,000 transactions taking place overall.
In December 2020, the municipal government of
Suzhou in Jiangsu
province also gave away 20 million yuan to residents to test the DCEP, which is commonly referred to as the e-yuan.
In April 2021, the
PBOC and the Hong Kong Monetary Authority
began "technical testing" for cross-border use of the digital yuan. The financial hub of Shanghai; Hainan province in the far south; the central cities of Changsha and Xi'an; and the port cities of Qingdao in Shandong province and Dalian in Liaoning province were also added to the pilot programme for the sovereign digital yuan.
Hong Kong is a major offshore yuan centre and a jumping-off point from which China can advance its ambitions to internationalise the yuan.
International collaboration has also accelerated between China's central bank and its counterparts in Thailand and the United Arab Emirates. The nations are studying the use of digital currencies and blockchain technology in cross-border payments.
Macau is seeking to better combat money laundering and tax evasion in the world's biggest gambling hub, with the government set to work with China's central bank to "study the feasibility of issuing a digital currency".
In April 2021, the new deputy governor of the PBOC confirmed that, "moving forward, we don't have a timeline [for rolling out the digital currency nationwide]".
"But we know what we need to do, there are several things we need to do before we can roll out the digital currency nationally," Li Bo said.
The PBOC will, according to Li, continue to experiment and increase the scope of its pilot projects, while also strengthening the digital currency ecosystem, including technology and infrastructure, in addition to continuing to improve its safety and reliability.
"Finally, we need to build a proper legal and regulatory environment," he added.
According to a report from consultancy PwC, China is third behind the Bahamas and Cambodia in a ranking of the maturity of central banks' retail digital currency projects.
The Bahamas and Cambodia take top marks in retail because their digital currencies have already been rolled out, while China is still testing the e-yuan. Only 23 per cent of retail projects have reached the implementation stage, while nearly 70 per cent of wholesale projects are running pilot programmes, according to the report.
With China in the testing phase of its digital yuan, other countries have accelerated their efforts. Jurisdictions such as Sweden and Japan have started testing their own digital currencies, while the European Central Bank is actively considering doing so. The US Federal Reserve, though, has signalled it is in no rush to get a digital US dollar off the ground.
At the end of May 2021, a senior central bank official proposed establishing a controlled environment known as a
"regulatory sandbox"
to test China's digital yuan and push greater capital account convertibility between Shenzhen and Hong Kong.
"We can explore allowing market entities with strong cross-border financial demand and risk control capability to use digital renminbi in a convertibility pilot," she Xing Yujing, president of the People's Bank of China's Shenzhen branch, in an interview with Outlook Weekly, a publication under the official Xinhua News Agency.
When did China start planning for its sovereign digital currency?
The PBOC began exploring the concept of a national virtual currency in 2014 with the success of e-commerce platforms Alibaba, Tencent and Baidu. Mobile transactions reached 347 trillion yuan (US$49 trillion) in 2019, accounting for four out of every five payments in China.
The central bank's Digital Currency Research Institute, which is in charge of digital currency development and testing, was inaugurated in 2017, when it invited major state-owned commercial banks and other influential institutions to help design the DCEP system.
In December 2019, the institute's head, Mu Changchun, said that the new sovereign digital currency would be "a digital form of the yuan", that there would be no speculation on its value, and that it would not need the backing of a basket of currencies, according to the official Shanghai Securities News.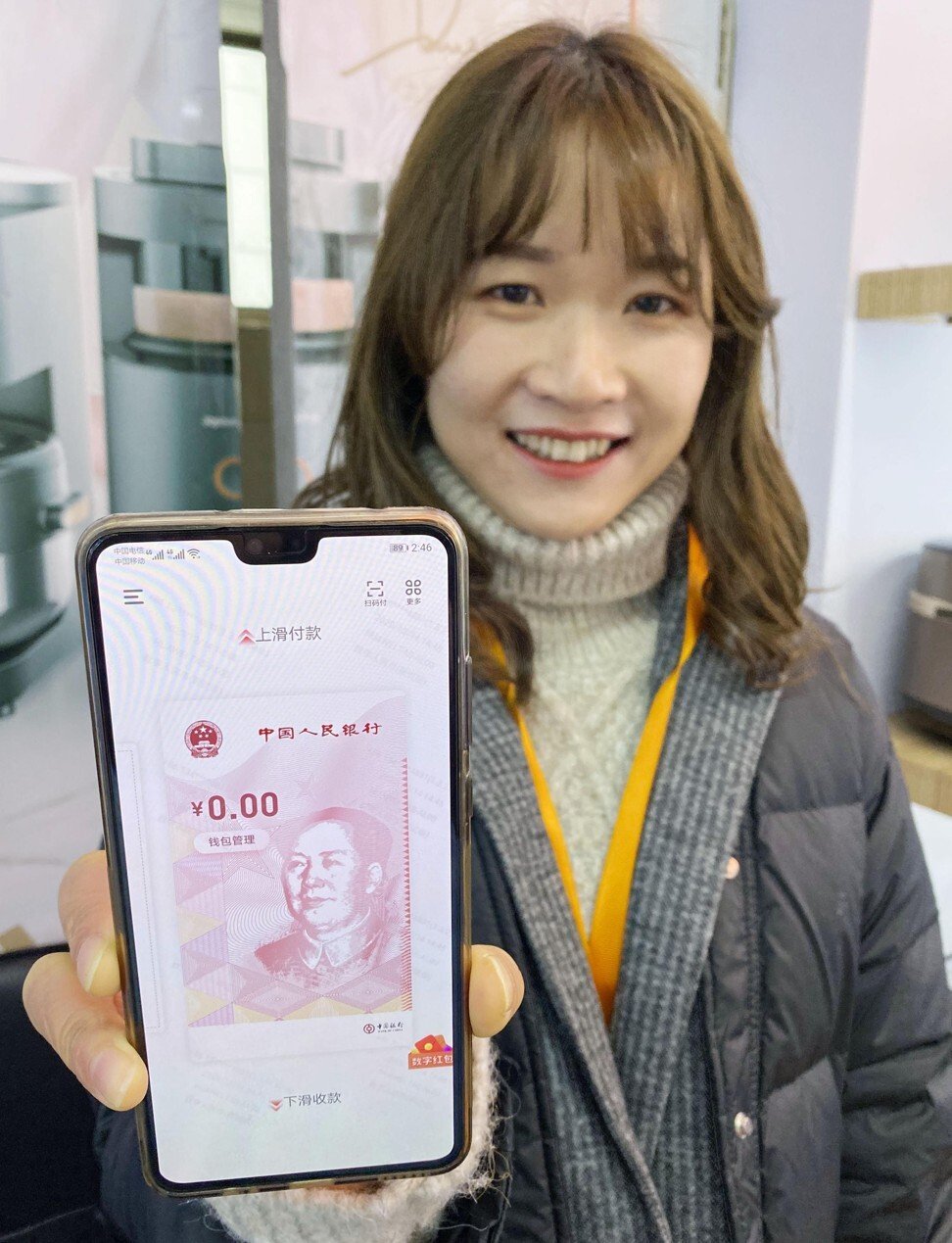 What is China's sovereign digital currency?
China's version of a sovereign digital currency will be used to simulate everyday banking activities including payments, deposits and withdrawals from a digital wallet.
Once the e-yuan is launched, consumers will need to download an electronic wallet application authorised by the PBOC, then link the app to a bank card so they can use their cellphone to make and receive digital yuan payments, as well as conduct transfers via an ATM machine.
The money from the linked bank account will be converted into digital cash on a one-to-one basis. There is also an option that does not require a bank account to hold and conduct transactions in the digital yuan.
Unlike other online payment platforms that are already commonly used in China, including Alibaba's Alipay and Tencent's WeChat Pay, the DCEP system supports payment transactions even without an internet connection. The function, called "touch and touch", allows two users to simply touch their mobile devices together to make a transfer, leaving no payment record with a third party nor the banking system.
The e-yuan is part of the most liquid form of money supply that includes notes and coins in public circulation, but in digital form. It is issued and backed by the country's central bank.
Is the United States concerned about China's digital currency?
The Biden administration
has reportedly stepped up its scrutiny of China's plans for a digital yuan, with some officials concerned that the move could kick off a long-term bid to topple the US dollar as the world's dominant reserve currency.
Officials at the US Treasury, State Department, Pentagon and National Security Council are believed to be bolstering their efforts to understand the potential implications.
American officials are less worried about an immediate challenge to the current structure of the global financial system but are eager to understand how the digital yuan will be distributed, and whether it could also be used to work around US sanctions.
In April 2021, a senior
Bank of Japan official
downplayed the potential for China's digital yuan to threaten the US dollar's position as the world's main reserve currency.
Later in April 2021, China played down US concerns about its ambitions for the yuan, with PBOC deputy governor Li insisting "our
goal is not to replace the US dollar
or any other international currency".