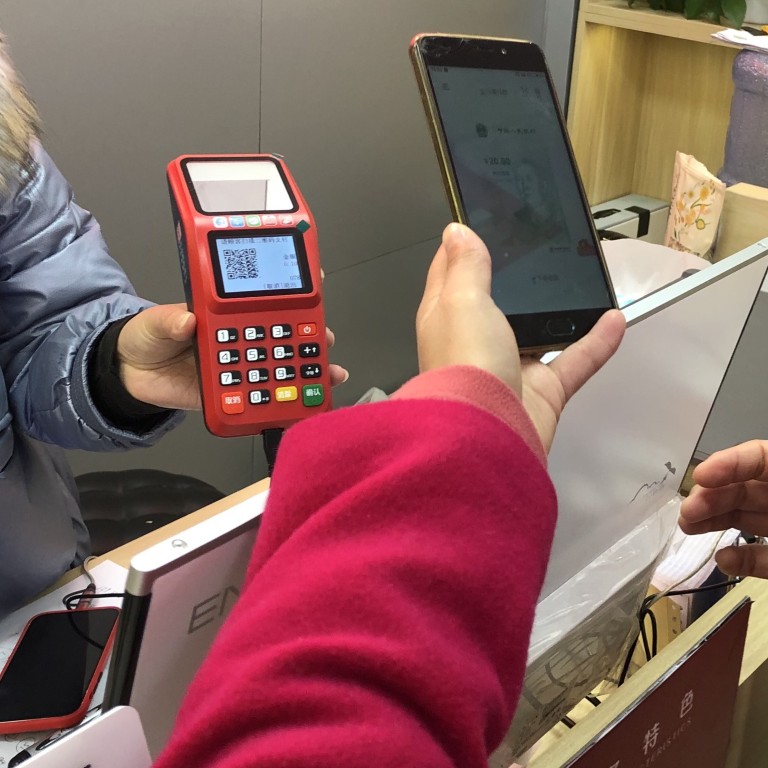 China's digital currency trials accelerate, but will users of Alipay, WeChat Pay switch to the new e-yuan?
China's e-yuan is one of the most advanced central bank digital currency initiatives in the world, with over 2 billion yuan (US$314 million) spent so far
But China already has an established digital payment system dominated by Alipay and WeChat Pay, potentially slowing its wider adoption
From kitchen utensils to fresh vegetables, Shanghai resident Sun Xuhong shops online because there is a much better selection of imported brands than those found in bricks-and-mortar retailers.
The range of choices, coupled with seamless connection to mobile payment apps like WeChat Pay and Alipay, is why she has little interest in partaking in China's sovereign digital currency trials, which have so far been confined to a limited number of retailers and select e-commerce sites.
"I opened an e-yuan wallet just to help my personal banker out at his request about two months ago," Sun said. "But there really is no reason for me to change the way I spend. I feel that the digital currency is still something hypothetical to me. "
As China races towards becoming the first major economy to launch a sovereign digital currency, Sun's experience raises questions about just how widely the vaunted payment system will be used.
With most Chinese consumers already using Alipay – an affiliate of Alibaba which in turn owns the South China Morning Post – and Tencent's WeChat Pay for electronic payments, the benefit of the digital yuan to all consumers is not yet clear.
In April, China's government added six more regions to its trial for the digital yuan, officially known as the Digital Currency Electronic Payment (DCEP), expanding the scope of testing to 11 pilot areas and cities, as well as venues at next February's Beijing Winter Olympics.
DCEP is already one of the most advanced central bank digital currency initiatives in the world, with over 2 billion yuan (US$314 million) spent by Chinese consumers in some 4 million transactions at shops, restaurants and with certain online platforms. Beijing's finance bureau announced this week it would give away 40 million yuan worth of the digital currency to residents in the latest promotion.
As cashless payment methods take off around the world, other countries are looking to get in on the action, too. But greater adoption of central bank digital currencies (CBDCs) faces a number of obstacles, according to a global survey of more than 3,000 people by The Economist Intelligence Unit released in May.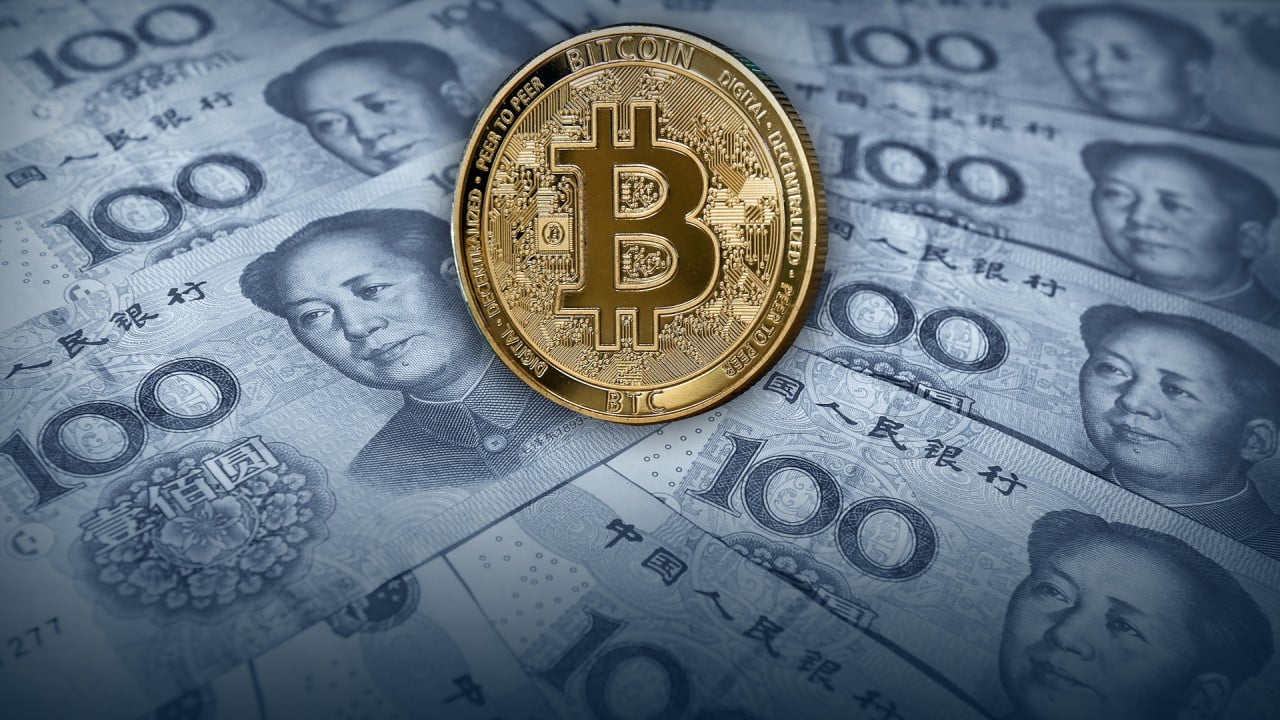 06:54
Is cryptocurrency too risky for China?
Is cryptocurrency too risky for China?
Some 28 per cent of respondents said a lack of education was the main barrier to wider use, followed by 27 per cent who cited technical literacy, 25 per cent who did not trust the technology to be secure and 24 per cent who have concerns over privacy.
But in China, the biggest hurdle might be convincing people to change their mobile payment habits in an established market.
"If China wants to establish the e-yuan, then it faces a problem of changing the huge dependence on Alipay and WeChat by the public," said one user on
Bilibili
, a popular video-sharing site that allows viewers to post messages in real time. "I also feel more at ease paying by cash for my daily use if I don't shop online."
Other Chinese social media users said the digital currency does not appear to offer anything new.
"The quality of state products can be poor just by looking at the differences between [state] banking mobile apps and Alipay," another person wrote on Bilibili.
Beijing's decision to launch a digital yuan is aimed not only at gaining greater control over mobile payments, but reducing the reliance of Chinese companies on the dollar-centric global financial system and circumventing US sanctions, analysts said.
While pilot tests have been focused on consumers in large cities, the People's Bank of China is broadening integration to business-to-business (B2B) transactions. The China Postal Savings Bank, Dalian Detai Holdings and Xinte Digital Technology Group carried out trials on their B2B platform for the shipping industry in March.
The central bank is laying the groundwork for its use overseas, even though China's stringent capital controls are a major obstacle to greater use of the yuan. China is part of a research initiative with Hong Kong, Thailand and the United Arab Emirates to study the feasibility of using
CBDCs for cross-border payments
.
Assuming the digital yuan can be used in Hong Kong for trade settlement, merchants could be incentivised to adopt the Chinese currency because of a cheaper and faster clearing system, said Michael Ho, principal at the corporate and institutional banking practice of consultancy Oliver Wyman.
Hong Kong is already an international hub for yuan trade settlements, which are estimated to generate five to 10 per cent of the city's gross domestic product.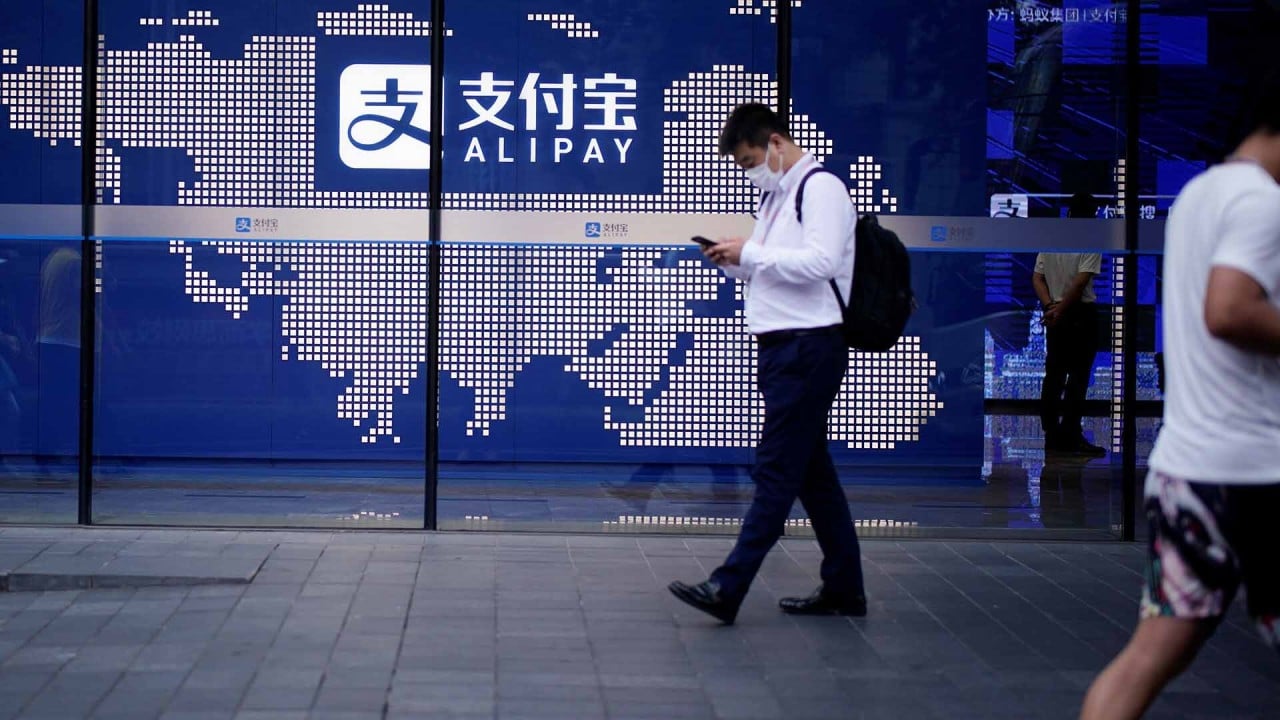 03:04
What is Jack Ma's Ant Group and how does it make money?
What is Jack Ma's Ant Group and how does it make money?
Efforts to digitise the yuan payment system would help increase the currency's international status to a certain extent, even though the digital yuan was not designed to replace the
US dollar
, former central bank governor Zhou Xiaochuan said last week.
Oriol Caudevilla, a fellow at the Digital Euro Association, said overseas adoption of the e-yuan could help China convert some of its US dollar-denominated exports into yuan-based exports.
"Therefore, it is in China's interest to not only to make the digital yuan an effective domestic tool for facilitating consumers' retail payments, but also to enhance the yuan as a payments currency in the global financial system."
The daily average trading volume of the yuan in offshore markets is about US$165 billion, surpassing the onshore market's US$120 billion in the Shanghai Foreign Exchange Trading Centre, according to Zhou Chengjun, the director of the People's Bank of China Finance Research Institute.
Xia Hailong, a cyber compliance lawyer at Shen Lun Law, said one of the big challenges to creating an "
interoperable system
" for central bank digital currencies was the different monetary policies and exchange mechanisms of each country.
"But worries regarding risk supervision, use and ownership of data, as well as related financial issues can still be resolved via bilateral or multilateral agreements," Xia said.
However, resolving reluctance among the general public to start using the digital yuan could be another matter entirely.
Though she is open to using the e-yuan, Sun said she is unlikely to switch from Alipay unless she is forced to do so.
"I didn't have the habit of shopping on Taobao until two years ago, I simply needed to keep up with the times," she said, referring to the popular Chinese online shopping platform.
"But if it becomes inconvenient not to use the e-yuan in the future, I will have no choice but to accept it."
This article appeared in the South China Morning Post print edition as: e-yuan may prove a hard sell to public