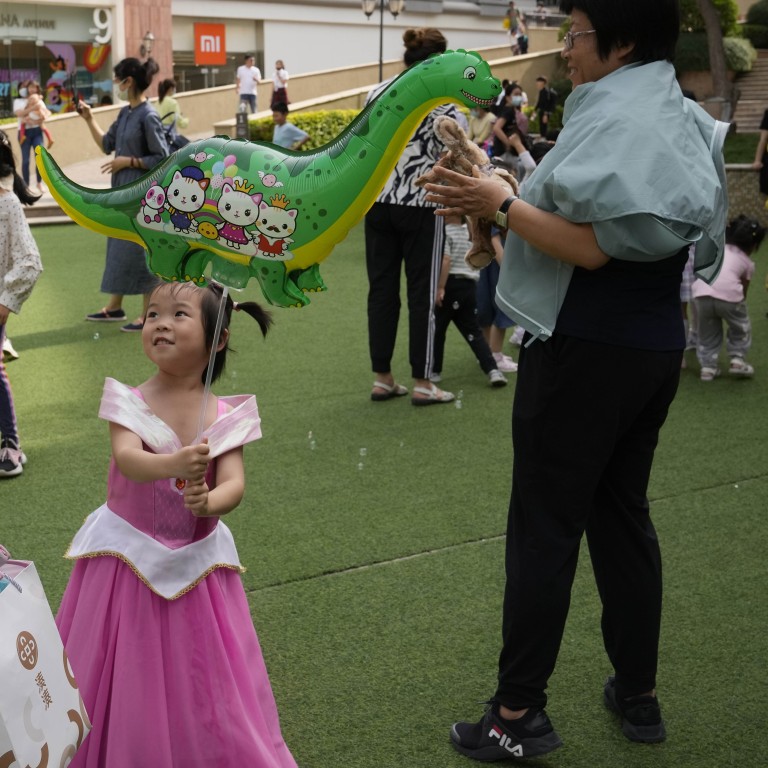 China population: why did Beijing opt for a three-child policy when it could scrap birth caps altogether?
Concerns including unbalanced regional growth and 'vested' bureaucratic interests may be why Beijing is clinging to family planning
Demographers are sceptical the new three-child policy will offset declining births, especially without incentives for parents to have children
When Beijing announced early this week it would allow couples to have up to three children each, even seasoned Chinese demographers were caught off guard.
"I was surprised," said Yang Chenggang, vice-president of the China Population Association, which is affiliated with the National Health Commission (NHC). "None of the demographers were expecting a policy like that, we never proposed that."
The policy overhaul came just weeks after the latest
census
revealed the number of births in China continued to decline last year.
Demographers have long warned that
firm action must be taken
to tackle the country's ageing population and shrinking workforce, a problem that could weigh on productivity, the pension system, and threaten the government's consumption-led growth model in the future.
Still, few think the new three-child policy will make a difference, especially without
incentives for parents
to have more children.
"Why not get this matter settled once and for all by abolishing the child limit altogether?" said Mu Guangzong, a professor at the Population Research Institute at Peking University, who was also surprised by the announcement.
"The only way to understand it is that because the total population is still the highest in the world, China still does not want to give up state-led family planning."
Though it is unclear why Beijing wants to hang on to its decades-old family planning policy, demographers said concerns about unbalanced regional growth, resource constraints, the growing population of ethnic minority groups, and attempts to placate the nation's vast bureaucracy could all have informed the decision.
In 2016, Beijing allowed couples to have two kids after it scrapped its controversial
one-child policy
. But that failed to boost fertility rates, as the costs of raising kids in China's increasingly expensive cities were too much for many couples.
02:04
China expands two-child policy to three
China expands two-child policy to three
As a result, many family planning staff in recent years have experienced a drastic change in their job functions; instead of taking active steps to prevent people from having more than one child, they are now tasked with encouraging them to have two, according to reports by Chinese media.
While up-to-date figures on the size of China's family planning bureaucracy are hard to come by, the number could be in the millions, according to experts and official documents.
In 2005, the number of staff directly employed by the central government to work in family planning was about half a million, official data showed.
A 2009 document by the National Health and Family Planning Commission, which has since been incorporated into the NHS, showed that in addition to the full-time national staff, there were about 1.2 million village administrators and 6 million village group leaders doing family planning work nationwide.
Mu said it was unclear what would happen to the "millions" of party cadres involved in administering government policy if birth caps were abolished.
"There may be vested interests behind it," he said.
Other experts have suggested Beijing might have retained the caps to ensure there was not unbalanced population growth in certain parts of the country, particularly in poorer areas that have benefited recently from poverty alleviation programmes. Eventually, this could add to the social security burden of cash-strapped local governments.
But Professor Mu Guangzong, from the Institute of Population Research at Peking University, said his field research showed most poor families carefully weighed the costs of raising a child before making any decision. He added that boosting the fertility rate even in poorer regions was still beneficial to the country overall.
China recorded a fertility rate of just 1.3 children per woman in 2020, the fourth consecutive year the number of new births declined. A rate of 2.1 is needed to maintain a stable population.
According to a separate survey by the National Bureau of Statistics (NBS), Chinese women on average were only willing to have 1.8 children last year, on par with ageing societies like Japan and Italy.
Yang said "very few people" are likely to embrace the three-child policy.
"Except for people in extremely poor areas, ethnic minorities in remote areas, or a few particularly wealthy families. For the average urban worker, the effect of the policy will not be significant," he said.
Several experts said official concern about the fast growth of China's ethnic minority populations might have also contributed to Beijing's three-child rule.
In the decade to 2020, the population of China's ethnic minorities grew 10.3 per cent, while the Han majority expanded at just below 5 per cent, according to the census. Last year, Han people accounted for 91 per cent of China's 1.412 billion people.
Huang Wenzhang, a non-resident senior fellow at the Centre for China & Globalization, said in the past officials had worried that Han Chinese "might not have more children if the limit was scrapped, but ethnic minorities like the Uygurs could".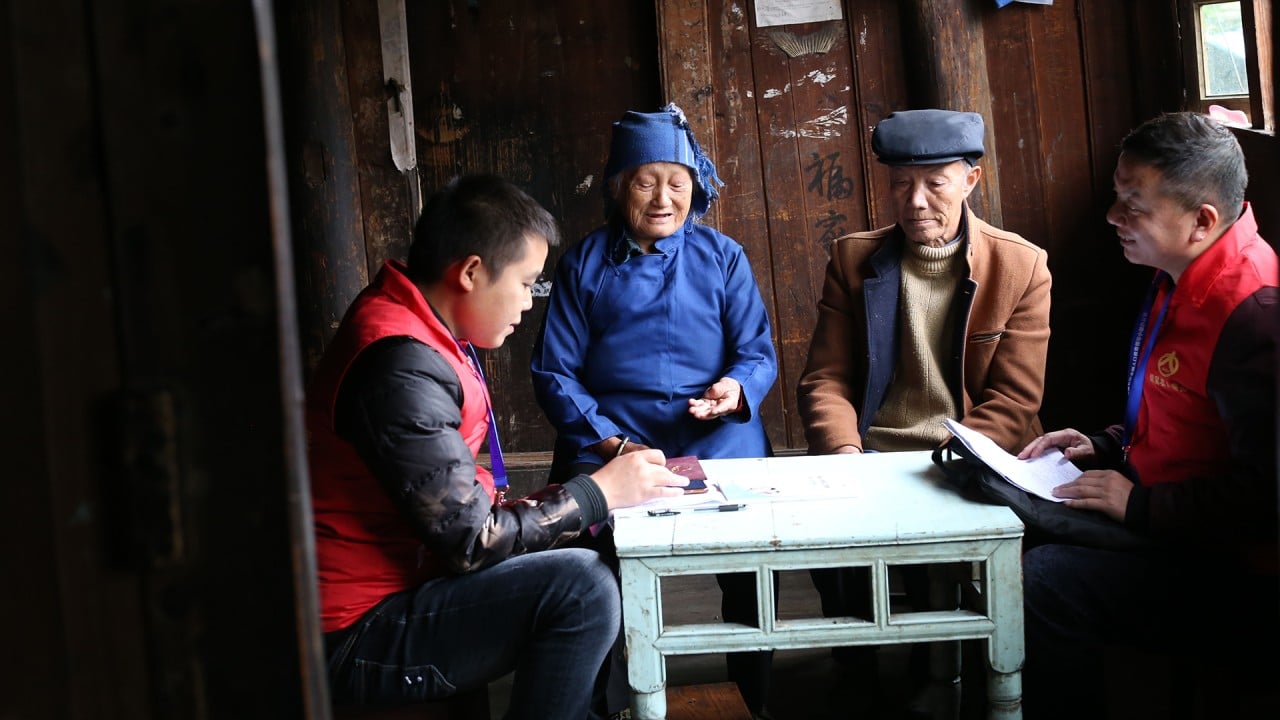 10:42
China 2020 census records slowest population growth in decades
China 2020 census records slowest population growth in decades
According to human rights groups and a United Nations committee, Uygur Muslims and other minority groups have been detained in "re-education centres" and subjected to indoctrination, torture and forced labour in the province of
Xinjiang
. An Associated Press investigation in June last year found that authorities were also carrying out forced birth control on Uygur women.
Beijing has aggressively denied any human rights abuses in the province and says the re-education centres are used to "counter terrorism".
Yang agreed that concern over the growing population of ethnic minorities might be one reason for leaving a child limit in place, but "that should not be a concern".
"It is true that some ethnic minorities do give birth to more children, but that won't impact the total population," he said. "The biggest worry now is about the overall low fertility rate."
Song Jian, a demographer from the Centre for Population and Development Studies of the Renmin University, said because China's population is still relatively large, there are tight constraints on resources and the environment, which should be a reason for limited child births.
"I think the three-child policy will be an interim policy, and there will be a policy change again within the next five years if China's population starts to grow negatively," she said.
Yi Fuxian, a senior scientist at the University of Wisconsin-Madison, said three-child policy shows that authorities still regard the population as a burden.
"A complete shift out of the population policy would need to go through the process at the upcoming party congress and the 2022 National People's Congress, and I expect more announcements by then," said Yi.
This article appeared in the South China Morning Post print edition as: policy change prompts questions on Birth cap