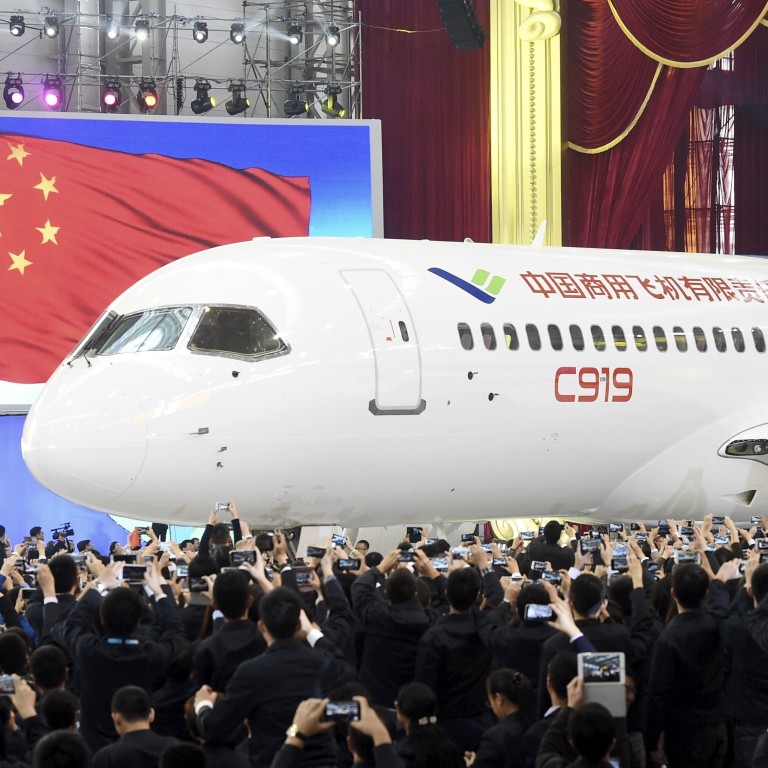 China's state-driven economic model may be limiting investment in aviation industry
China has ambitious plans to develop the industry, but state subsidies and its insistence on joint ventures are deterring Western firms
Growing concerns about technology transfers and intellectual property theft are also curbing foreign investment in the sector
China's state-led development model is making it increasingly difficult to attract foreign investment and secure advanced technology for its commercial aviation industry, analysts have warned.
The country's medium and long-term economic plans include ambitious targets for the global expansion of its aviation and aerospace industries, but so far, the state-directed model, which relies on subsidies for domestic firms and
technology transfers
, has not made a significant impact.
But China's success in using acquired technology has made many Western firms cautious about doing business if technology transfers are involved.
Scott W Harold, a senior political scientist at the Rand Corporation, said it was becoming more difficult for China to acquire the key technology it needed in exchange for market access after a number of state-owned firms pushed their one-time partners out of the Chinese market after acquiring their technology.
"I think China continues to need to import technology and capital. It's having a harder time doing it," Harold said.
The impact of US government restrictions on technology exports are also being felt. In March, the Zhejiang branch of the National Development and Reform Commission highlighted the restrictions as a major hurdle during a public consultation on the latest five-year plan.
"The anti-globalisation trend, the US suppression of China's advanced technology [development] has brought about increasing uncertainty and instability," it said.
The Chinese government often requires foreign companies to set up a joint venture with a Chinese partner – prompting regular complaints from Western firms that this leads to
intellectual property theft
. They have also said they face pressure to transfer technology in exchange for market access.
A number of major Western firms still operate joint ventures, including C919 suppliers Honeywell and GE Aviation. Airbus also has a delivery centre in Tianjin, while Boeing has a completion facility in Zhejiang, both of which are joint ventures with Chinese state aviation companies.
The US government has also cited the risk to intellectual property through joint ventures in China as a major concern.
According to a 2020 survey by the European Union Chamber of Commerce in China, 16 per cent of respondents said they still felt compelled to transfer their technology to Chinese partners after the introduction of the new law.
"The foreign investment law has failed to stop compelled technology transfer," chamber president Joerg Wuttke said. "The obvious risk is the possible leakage of technology, so many top-end companies are still withholding their latest technology from China."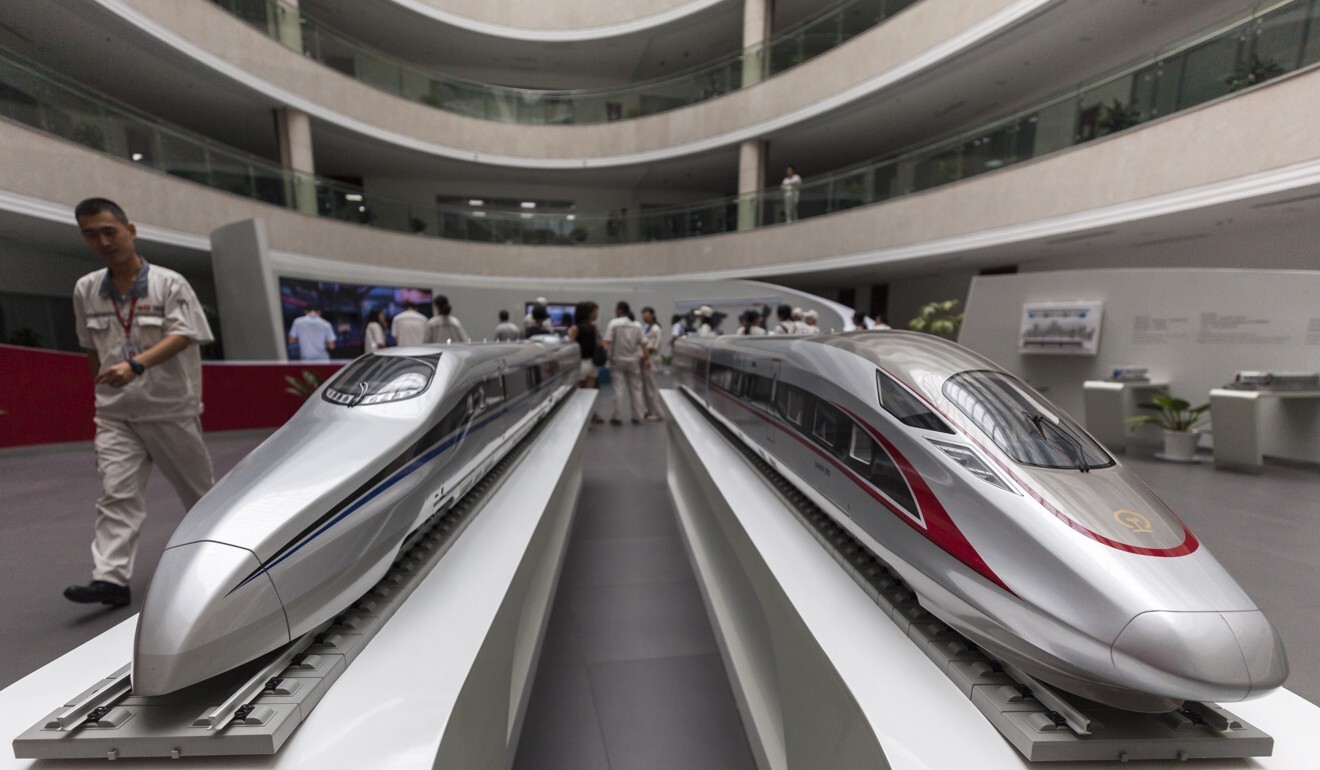 But China's consumer market size, manufacturing capabilities, extensive supply chain linkages and relatively good infrastructure are still highly attractive to foreign firms, and this means some companies are still willing to comply with technology transfer policies, according to Daniel Prud'homme, an associate professor at Pôle Universitaire Léonard De Vinci in France.
"Also, sometimes, although certainly not always, Chinese policymakers have learned how to adjust past technology transfer policies that didn't work and instituted them in the right industries at the right time," Prud'homme said.
He also said the state-driven model had a mixed track record, and technology transfers had only helped certain sectors.
In
high-speed rail,
which is essentially a state monopoly run by the China State Railway Group, the model has worked well, making China a leading producer.
However, in the car sector, where consumers are free to choose the brand, it has largely failed. Foreign brands such as Volkswagen, General Motors, BMW and Rolls-Royce – all of which have domestic partners – continue to see strong revenue growth in China, the world's biggest car market.
A 2014 Rand Corporation report predicted that Chinese state-owned airlines would be directed to buy domestically produced passenger jets, even if the operating costs compared unfavourably with similar products produced by Airbus and Boeing.
"The report held up pretty well," Scott said. "But if China is prepared to lose billions of dollars it can a) distort the market very substantially and b) you cannot rule out that they could produce something 10, 15, 20 years down the road that is advanced enough to compete effectively at the leading edge."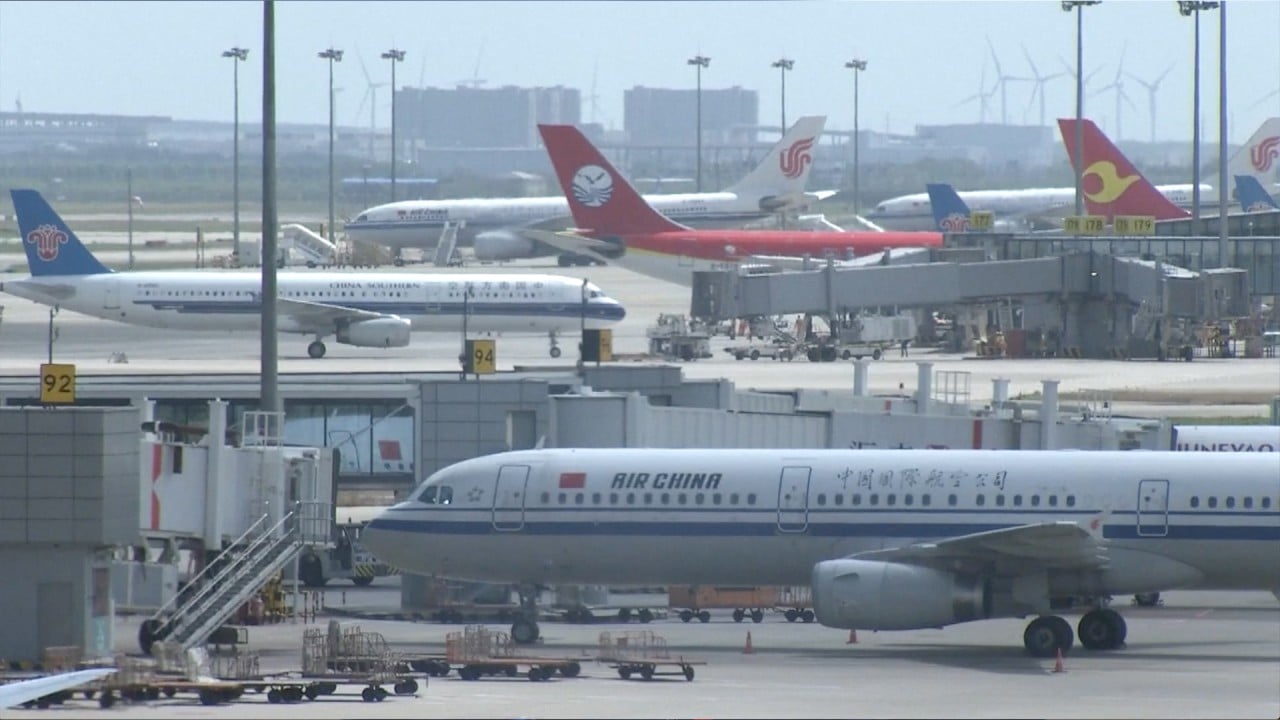 00:52
China plans to add over 30 new airports to its aviation network by 2025
China plans to add over 30 new airports to its aviation network by 2025
Besides funding passenger planes, China is also prepared to subsidise loss-making airlines to fend off foreign competitors. A report published last week by the EU chamber pointed out that international airlines were losing out to Chinese airlines largely because of subsidies for long-haul flights.
The report said that if the situation continued "European airlines will not be able to sustain their current level of market share, let alone increase it, and there is a real risk that the European aviation industry will become marginalised on a global level".
However, subsidies for the aviation sector are now under review at the World Trade Organization as a result of a long-running dispute between Airbus and Boeing over past government aid to both companies.
Both Washington and Brussels are keen to resolve the situation, and any agreement is likely to include a clause opposing Chinese subsidies.
A joint statement by the two sides in March said "key elements of a negotiated solution will ... [address] the trade distortive practises of and challenges posed by new entrants to the sector from non-market economies, such as China".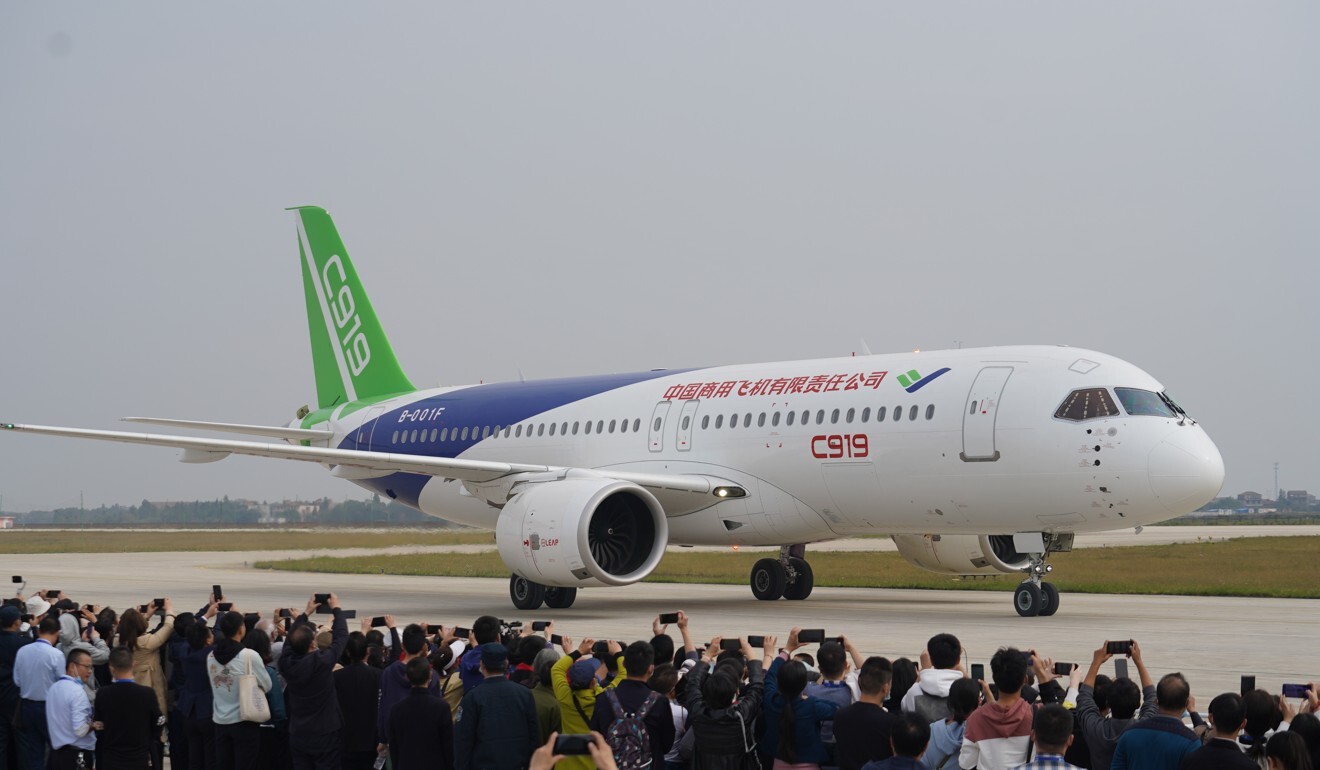 Henry Gao, an associate professor of law at Singapore Management University, said some WTO members viewed the trade body's rules as insufficient to rein in Chinese practices, but he argued that the existing rules had not been used properly, allowing China to maintain its state-driven model at little cost.
"A more realistic approach would be to encourage China to undertake market-oriented reforms through WTO litigation based on existing rules rather than trying to negotiate new rules," Gao said.
This article appeared in the South China Morning Post print edition as: Aviation industry faces loss of key tech