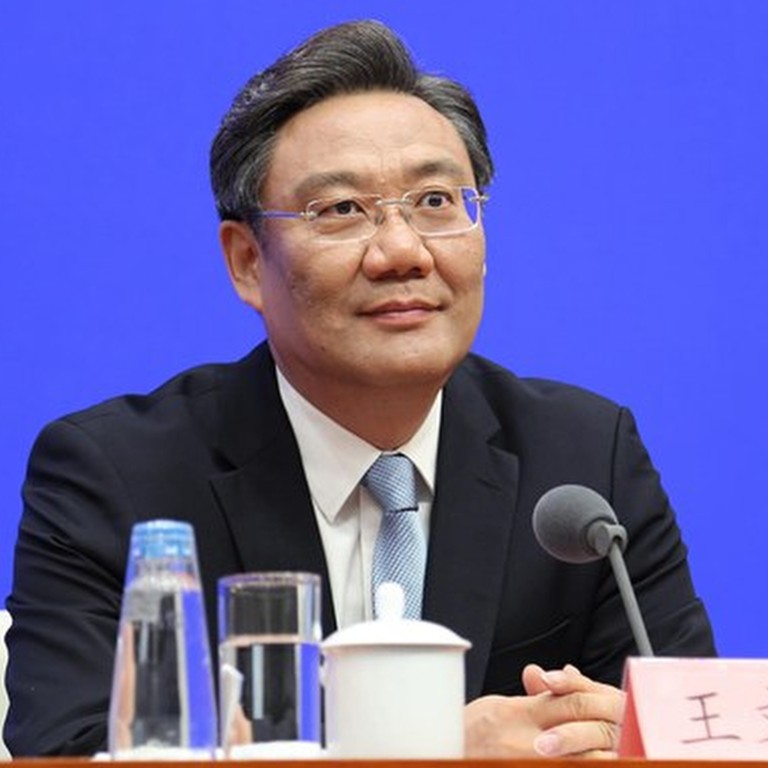 US, China hold third trade talk in 2 weeks with 'candid, pragmatic exchange of views'
China's Commerce Minister Wang Wentao spoke with his American counterpart Gina Raimondo on Thursday
It follows similar discussions between Chinese Vice-Premier Liu He and both US Trade Representative Katherine Tai and as US Treasury Secretary Janet Yellen
A further "candid and pragmatic exchange of views" has taken place between China and the United States, this time between Commerce Minister Wang Wentao and his American counterpart Gina Raimondo.
"[They] had a candid and pragmatic exchange of views on relevant issues and mutual concerns in the China-US business field," said a statement from China's Commerce Ministry on Thursday.
"The two sides stated that dialogue and exchanges in the field of business between China and the US are very important, and they agreed to promote the healthy development of pragmatic trade and investment cooperation and properly handle differences.
"Both parties agreed to continue to maintain communication."
Liu and Tai held a "candid and constructive" exchange on May 27, which was the first time top trade negotiators from China and the US had held talks since
Joe Biden
entered the White House.
Then, on June 2, Liu also had "candid" exchanges on issues of concern with Yellen.
The latest talks follow the White House having announced on Tuesday that the Biden administration will
establish a trade strike force,
led by Tai, to halt the "hollowing out" of American industry and the erosion of critical supply chains for products such as semiconductors and medicines.
The measures were contained in a 255-page review released on the same day the US Senate passed a
sweeping US$250 billion bill
to boost US competitiveness in the face of mounting geopolitical tension with China.
The US Department of Commerce did not immediately release a statement about the talks between Wang and Raimondo.
Following the talks between Liu and Yellen, Ministry of Commerce spokesman Gao Feng said
"normal communication"
between the US and China on trade and economic matters had begun.
The meeting between Liu and Tai had represented an overdue call between the two sides' top trade negotiators, with the last such talks taking place in August during Donald Trump's presidency.
The
phase-one trade deal,
which was signed in January 2020 and took effect a month later, calls for top-level contact every six months.