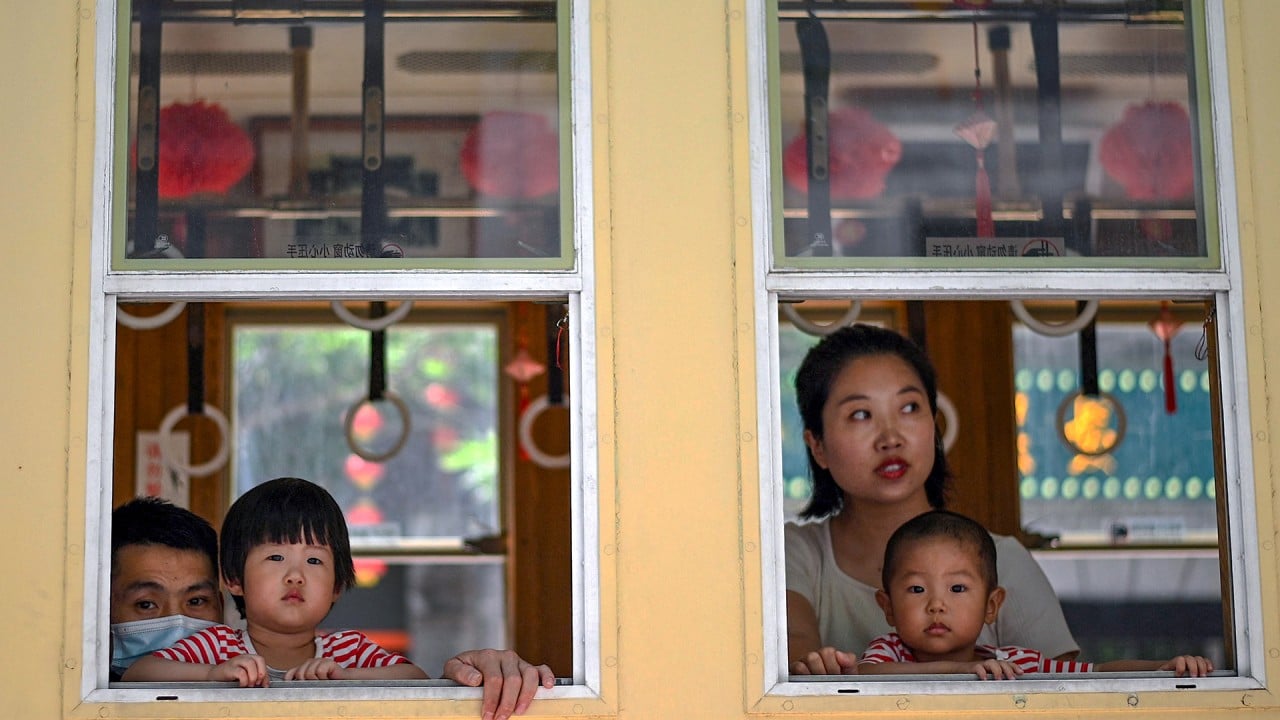 03:49
How much does it cost to raise a child in China?
How much does it cost to raise a child in China?
China population: three-child policy will not 'drastically raise birth rate', top Chinese economist says
China's overall population rose to 1.412 billion in 2020, but the number of new births fell for a fourth consecutive year to 12 million
Analysts have called for Beijing to further relax or even abolish limits on the number of children, while also offering financial subsidies to offset higher costs
A recently-announced three child policy will not prevent a long-term trend toward lower annual births in China, and the country will struggle to raise the retirement age by more than a couple of years by 2025, an influential Chinese economist said.
"I don't think we can drastically raise the birth rate," Yao Yang, dean of the National School of Development at Peking University, said in an interview.
"We'd better prepare for an ageing society," said Yao, one of a group of economists who consulted President Xi Jinping and top economic official Liu He last year. "That is the destiny of East Asian societies."
Yao said that despite an ageing population, rising productivity could sustain the economic growth rate close to its potential of 5.5 per cent to 6 per cent over the next decade.
China should maintain high levels of investment in urbanisation, education and research, he added.
"Other people say investment should not be a driver for China's growth," he said. "I don't agree with that. China still needs capital."
To slow the pace of a decline in its workforce, Beijing has announced plans to
"gradually" raise the national retirement age
– currently one of the lowest in the world at 50-55 for women and 60 for men – in the next few years but has not given a timetable.
There is an added urgency to the reforms as China experienced a baby boom in the 1960s, and that cohort is already reaching retirement age, Yao said.
Retirement reforms could be slow though, Yao said, adding that he does not think the government will raise the retirement age too much because of "social resistance."
One "realistic" option would be to raise the age by an average of six months a year over the next five years, resulting in a 2.5 year increase by 2025, Yao said.
By 2030, the retirement age for men and women could be five years higher than current levels.