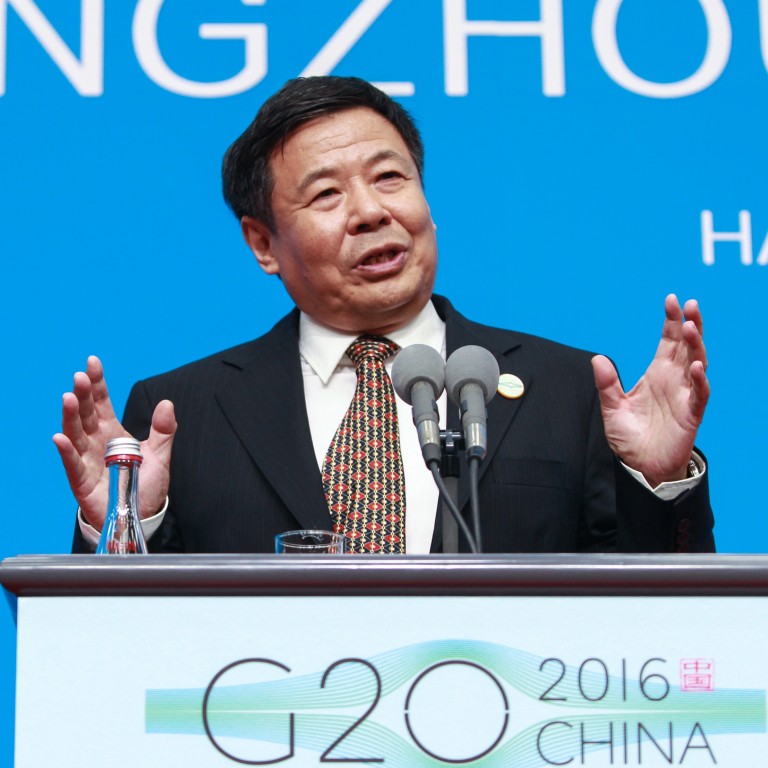 China's economy to ride out containment efforts by an increasingly anxious US, former official says
Former vice finance minister Zhu Guangyao said China has factored such external challenges as posed by the United States into its dual-circulation strategy
The Biden administration has strengthened strategic competition with China by introducing new stimulus packages, and the US Innovation and Competition Act
China is steadily on course for economic expansion and is set to avoid the middle-income trap in coming years, despite the containment efforts by an increasingly anxious Washington, a former Chinese official said on Thursday.
According to former vice finance minister Zhu Guangyao, the world's second largest economy has factored such external challenges into its
dual circulation strategy,
in which the country will rely more on domestic consumption, technology and innovation for growth.
Zhu, who was involved in economic dialogues with the Obama administration and also the early years of the Trump administration, attributed the mounting containment efforts by the United States to its unease with how fast China is catching up.
"The China-US economic gap has been narrowed considerably … The US anxiety is indeed growing," Zhu said at the Caixin Summer Summit in Beijing on Thursday.
"We should have fair competition based on market rules, rather than contain the other with non-market measures."
Beijing is keen for China to avoid the so-called
middle income trap,
a development stage where a country attains a certain level of income but then stagnates and remains at the same level because it cannot progress from low-cost manufacturing into hi-tech industries.
China's economic size accounted for around 67 per cent of the US economy in 2019 before rising to 71 per cent last year, mainly owing to the different performance amid the unprecedented coronavirus pandemic.
It has been estimated that China will outpace the US to become the world's largest economy
as early as 2028.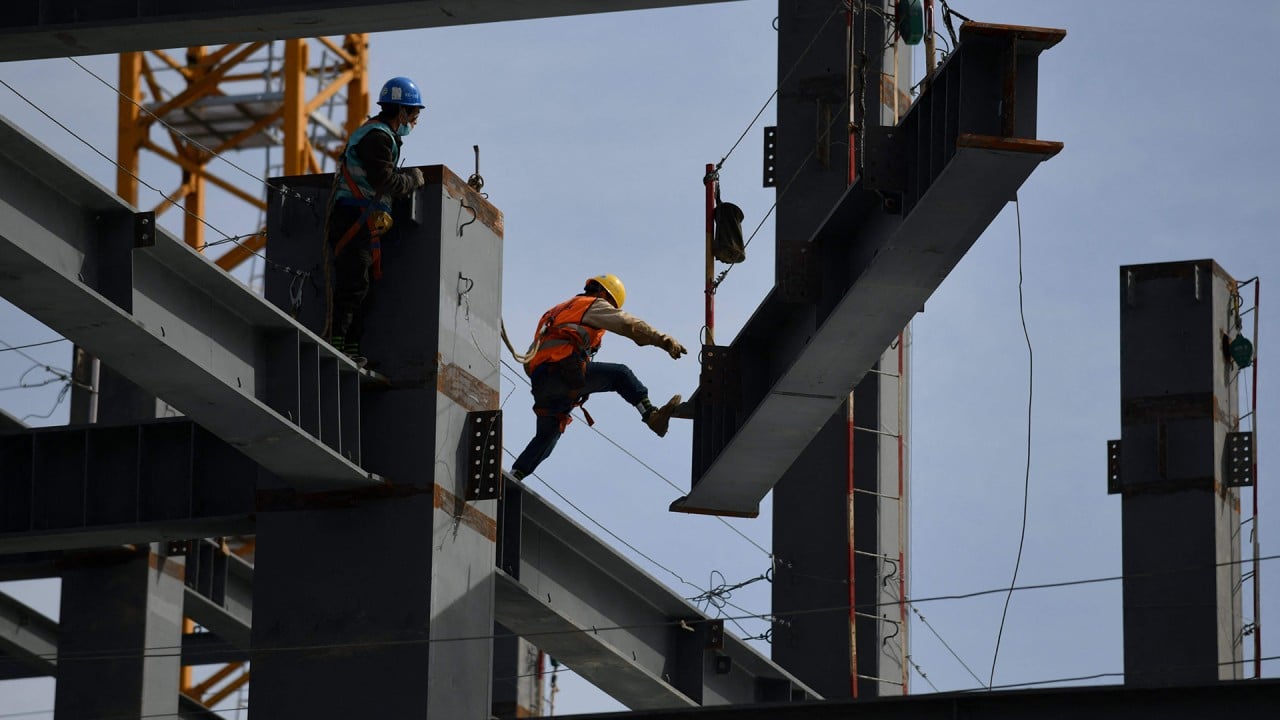 02:01
China's economy expands record 18.3 per cent in the first quarter of 2021
China's economy expands record 18.3 per cent in the first quarter of 2021
China is attempting to
double the size of its economy by 2035
and this growing economic strength allowed it to ride out the tit-for-tat trade was with the US, which partly eased at the start of 2020 as the two sides agreed their phase-one trade deal.
But while
the trade war
was started by the Trump administration, the Biden administration has strengthened strategic competition with China by introducing new stimulus packages, and most recently the
US Innovation and Competition Act,
which earmarks US$250 billion to enhance US industries in competition with China, particularly semiconductors. It is also seeking to form a coalition with a number of allies, including the European Union, Britain, Australia and Canada, to confront China on various contentious issues.
Gao Peiyong, vice-president of the Chinese Academy of Social Sciences, acknowledged that China's development environment is becoming increasingly uncertain and unstable.
Chinese authorities have called for high-quality economic development, a term widely interpreted to mean not pursuing high growth at all costs, while it also did not release a GDP target in its latest five-year plan, giving it room to manoeuvre in the face of external challenges.
"We must set one eye on development, while another on security," Gao told Thursday's conference via video.
Zhu, however, downplayed the bilateral rivalry, which had appeared to ease somewhat in recent weeks with Vice-Premier Liu He holding talks with
US Trade Representative Katherine Tai
and US Treasury Secretary Janet Yellen.
"China's development is not set to surpass some country, nor for hegemony, but bring benefits to its people," he said.
"We need to do our own things well first."