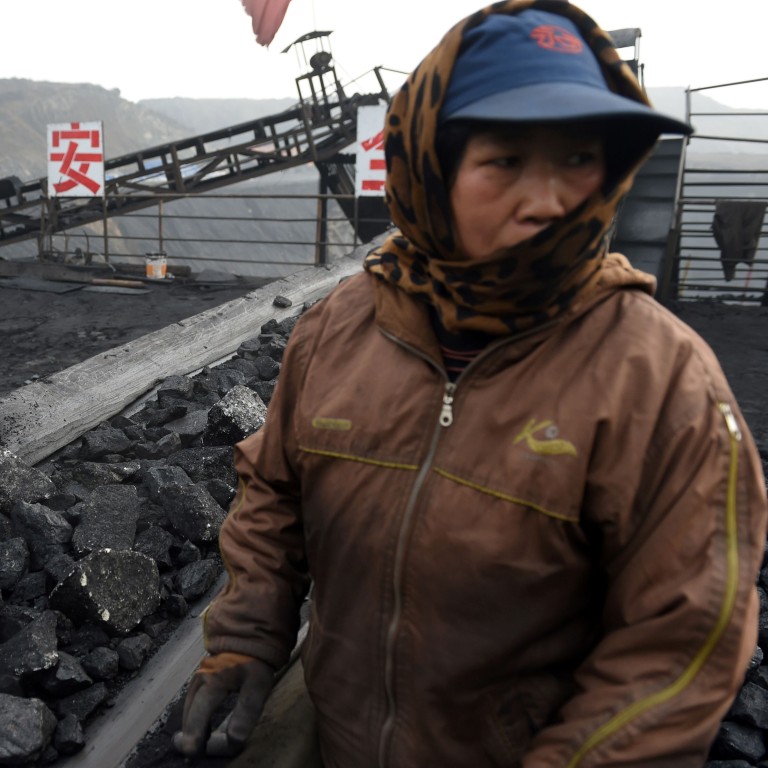 China coal mine closures after deadly incidents likely to add to commodity pressure
A series of deadly incidents have prompted local authorities to temporarily close coal mines the Communist Party's 100th anniversary on July 1
But the wave of coal mining suspensions is likely to add to already high commodity prices in China that are squeezing some manufacturers
A growing number of local authorities across China are temporarily closing coal mines to avoid more deadly incidents ahead of the
Communist Party's 100th anniversary
next week, but the move is expected to add more pressure to commodity prices in the world's second largest economy.
China's biggest coal-producing province Shanxi, which accounted for about 14 per cent of total global coal output last year, announced on Thursday the immediate closure of two local mines for at least a month following two fatal accidents, according to the provincial emergency management department.
The northern Chinese province has now closed 130 coal mines with a combined output of about 185.6 million tonnes, or nearly one-quarter of total provincial capacity, data from BOC International Futures shows.
Other regions across the country have adopted similar measures, including Hubei, which has halted mining from June 15 to July 5, and the central province of Henan, which temporarily shut multiple mines with a total capacity of 19.25 million tonnes from mid-June.
"Safety is likely to be the priority over supply, and supervision will be only stronger, ahead of the Party's 100th anniversary," Zhang Xucheng, an analyst of Kaiyuan Securities, wrote in a note last Saturday.
"The scale of shutdowns and production cuts is likely to continue, and the tension between supply and demand will be hard to resolve in the short term."
Four people died in a mine accident in Henan province's Xinmi in late May, while another eight were killed in a gas explosion in Hebei province early this month.
At least 25 people were killed and more than 100 injured when a gas pipe exploded in a market in Hubei earlier this month.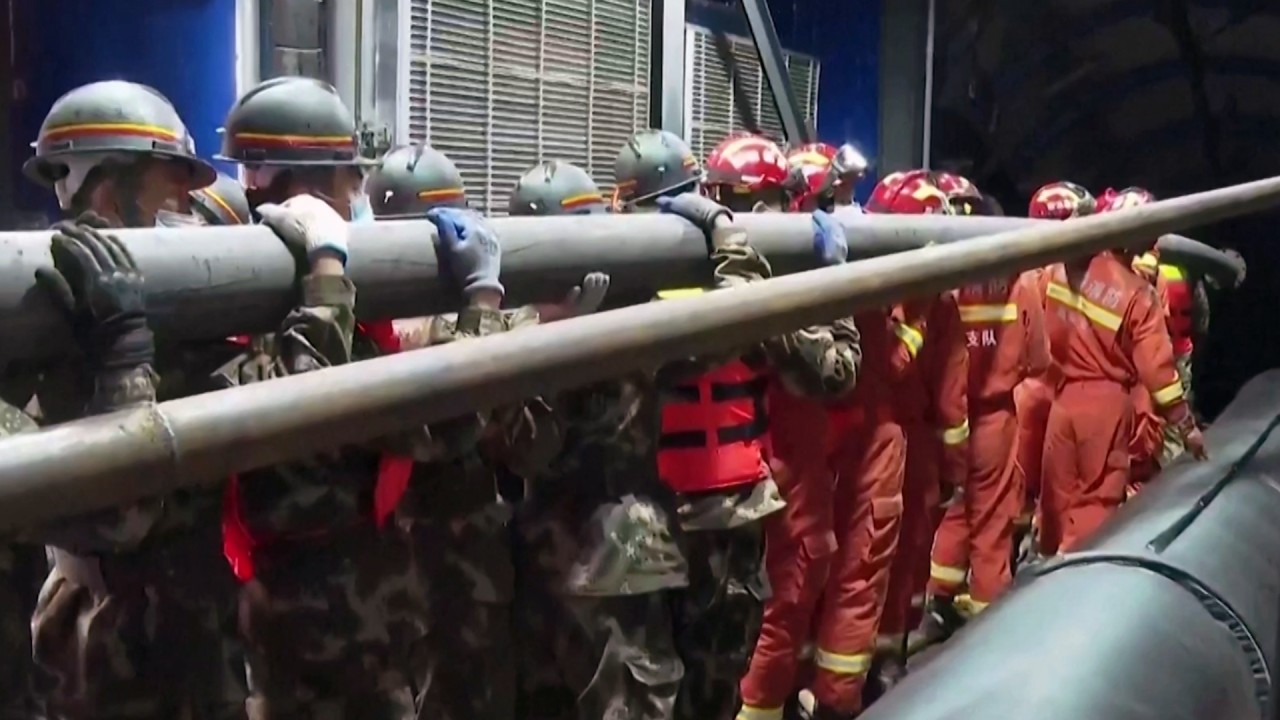 01:16
21 Xinjiang coal miners trapped underground after flooding cuts power, communications
21 Xinjiang coal miners trapped underground after flooding cuts power, communications
There have been numerous efforts in recent years to raise safety regulations in China, where hazards often lead to severe casualties.
The current wave of coal mining suspensions comes soon after Beijing urged coal companies to boost production to help ease soaring commodity prices, which are
squeezing some small manufacturers
.
At a meeting last week, the government-backed China Coal Transportation and Distribution Association urged state-owned coal companies to unfreeze capacity to meet surging demand, according to a statement posted on the group's website on Wednesday.
Following the mine closures, coal stocks at Qinhuangdao Port and Huanghua Port, the two largest coal transport ports in China, fell 2.9 per cent last week from the one previous, according to the China Port Association.
Total production of processed coking coal among 110 surveyed Chinese wash plants slid for the second consecutive week to June 22, hitting a three-month low, according commodities data provider Mysteel Global.
"The decline chiefly reflected the supply tightness of raw coal as government authorities put coal mine safety under strict surveillance," analysts at Mysteel wrote in a note on Thursday.
"Overall, the market is in short supply of coal, the trucks transporting coal are lined up in Shanxi," analysts at Huatai Futures said on Thursday.
Coking coal and coke futures in China have risen more than 5 per cent this week, the thermal coal futures also rebounded this month after falling from a record high in May.
Before the mine shutdowns, stricter environmental regulations stemming from Beijing's pledge to reach
carbon neutrality by 2060
had already begun to weigh on coal production.
China's raw coal production fell in both March and April from a year ago, but resumed growth in May.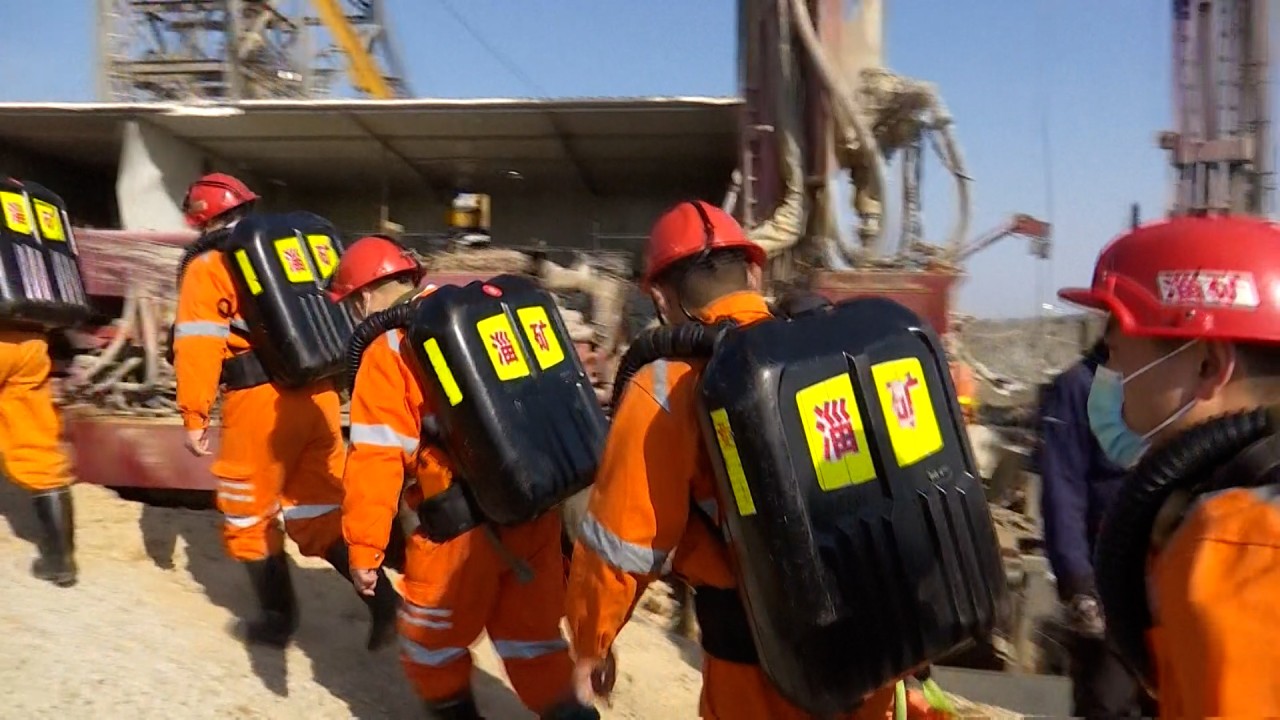 01:54
Survivors trapped in Chinese gold mine receive food and blankets, as one worker's death confirmed
Survivors trapped in Chinese gold mine receive food and blankets, as one worker's death confirmed
Still, Chinese authorities have
blamed speculation
for the recent rise in commodity prices, rather than supply-demand tensions.
The National Development and Reform Commission, the country's top economic planning agency, and the State Administration of Market Supervision reiterated last week that the coal industry must crack down on hoarding and bidding up prices.
China's producer price index (PPI), which reflects the prices factories charge wholesalers for their products, rose by
9 per cent in May
from a year earlier, hitting a 13-year high as manufacturers passed on the surging prices of raw materials.
Yu Xuejin, a senior official at the China Banking and Insurance Regulatory Commission, forecast the PPI to surge 10 per cent in June from a year earlier, adding further pressure to downstream consumers.
"With so much [stimulus] into the world, inflation is likely to have a long-term pressure," he said at the forum in Beijing on Thursday.
This article appeared in the South China Morning Post print edition as: Coal mine closures add more pressure on prices