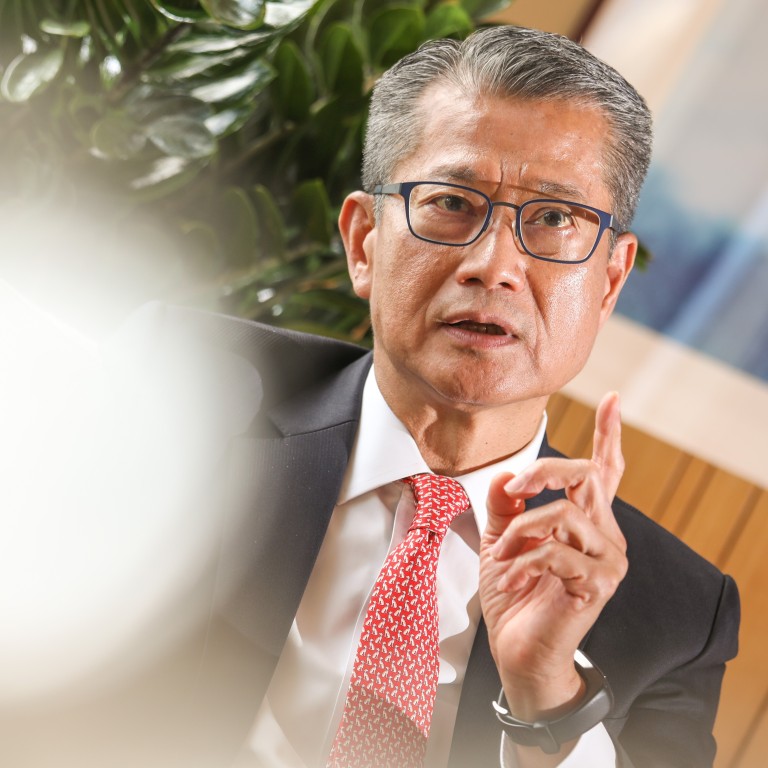 China backs Hong Kong to join RCEP trade deal in potential boost to city's flagging logistics sector
China's commerce ministry says Beijing 'will actively support Hong Kong's early accession' to the Regional Comprehensive Economic Partnership (RCEP)
The 15-nation pact could boost Hong Kong's trading and logistics sector, which has seen its share of gross domestic product steadily decline, analysts say
China's central government has expressed strong support for Hong Kong joining the Regional Comprehensive Economic Partnership (RCEP), after its financial secretary said the city intended to become a member of the 15-nation trade bloc in what could be a boost to its flagging logistics sector.
At a weekly press briefing on Thursday, commerce ministry spokesman Gao Feng said Beijing "will actively support Hong Kong's early accession to the RCEP".
"It's obvious that RCEP is creating a much bigger middle class market. Given Hong Kong's geographical location, the city is going to benefit from both northbound and southbound trade," said Heiwai Tang, a professor of Economics at the University of Hong Kong.
Tang said the regional pact could boost Hong Kong's trading and logistics sector, one of the city's four pillar industries, which is seeing its share of gross domestic product (GDP) decline.
"Joining the RCEP will at least slow down the decline of that industry or potentially increase the contribution of that sector to the GDP and employment," Tang said.
On Thursday, Hong Kong financial secretary Paul Chan said the city would try to join RCEP to better integrate into regional industrial chains and expand markets for Hong Kong businesses.
"In the face of the intensified protectionism and unilateralism, we must make more efforts to push forward multilateralism, enhance international connections and expand the participation into free trade agreements," he said at the Caixin Summer Summit via video link.
"Hong Kong highlighted traditional markets like Europe and the US in the past. But we'll adjust strategies in the future, laying emphasis on the mainland, the Association of Southeast Asian Nations, other Asian countries and belt and road countries instead."
The city reported economic growth of 7.8 per cent in the first quarter from a year earlier, after reporting contractions for six straight quarters due to the impact of
anti-government protests
and the coronavirus pandemic.
Hong Kong's future as a free-trade port has been thrown into doubt amid heightened tensions between Washington and Beijing. The US removed the city's
special trade status
and sanctioned several senior officials, including Chief Executive Carrie Lam Cheng Yuet-ngor, after the national security law was imposed last July.
The special administrative region has increasingly been looking to the vast mainland market, particularly the
Greater Bay Area
that covers Hong Kong, Macau and the southern portion of Guangdong, China's most prosperous province.
Deborah Elms, a Singapore-based trade analyst and founder of the Asian Trade Centre, said it would be a challenge for Hong Kong businesses trading in the region if the city was not part of the pact.
Hong Kong was in a stronger position to join RCEP than some other countries because it had completed negotiations with Asean, a precondition for joining, she said.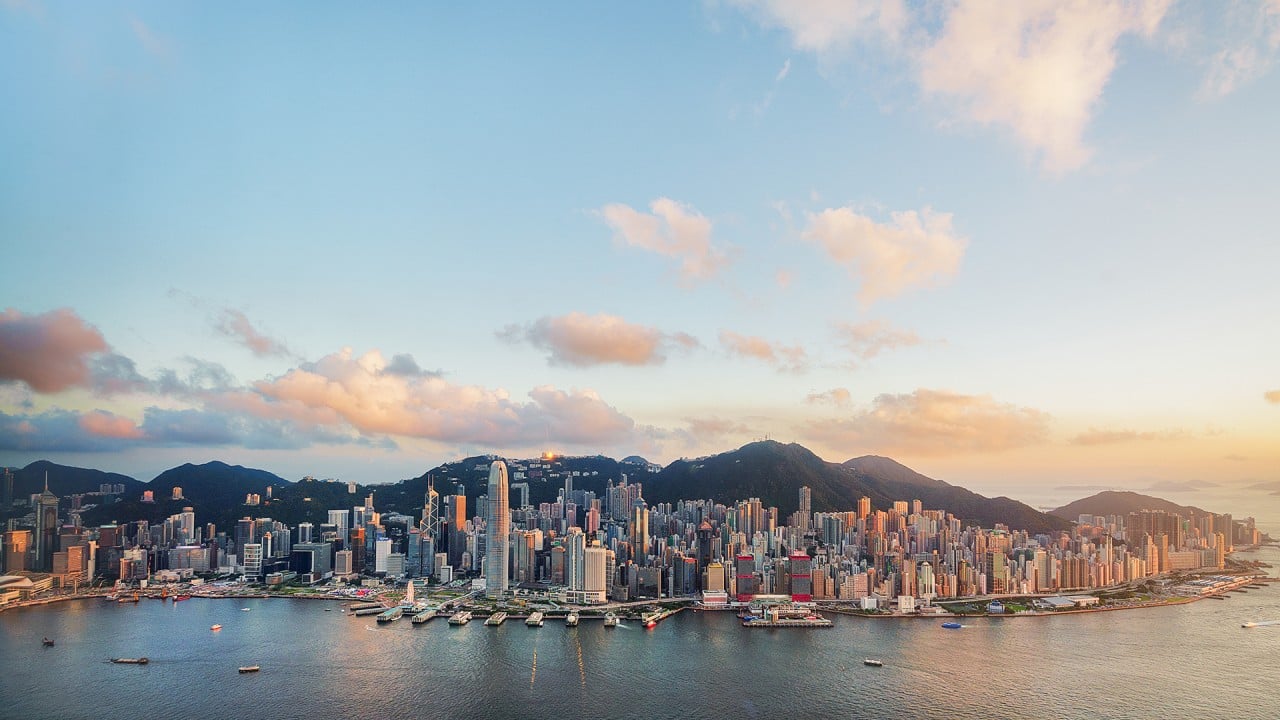 01:54
Hong Kong loses crown to Turkmenistan's Ashgabat as world's most expensive city
Hong Kong loses crown to Turkmenistan's Ashgabat as world's most expensive city
Hong Kong was the top global financial centre for initial public offerings (IPO) last year, with fundraising up 27 per cent to about HK$400 billion (US$51.5 billion). The IPO size grew about sixfold to 180 billion Hong Kong dollars in the first five months this year, according to Chan, the city's financial secretary.
Under RCEP, any country or customs territory can join 18 months after the agreement comes into force, meaning if things proceed as planned Hong Kong could become a member from the middle of 2023.
To enter into force, the pact needs to be ratified by three-fifths of the 15 signatories – namely six Asean countries and three others.
This article appeared in the South China Morning Post print edition as: Mainland backs city bid to join RCEP pact