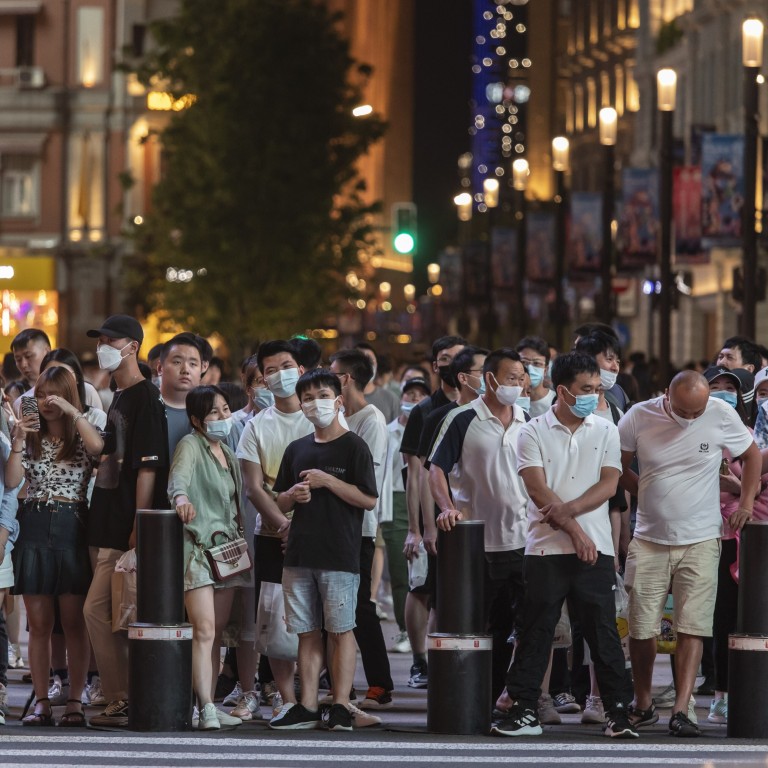 China's retail 'coma' set to weigh on economic growth amid increasingly tight credit controls
World Bank on Tuesday maintained its growth forecast for China's economy at 8.5 per cent for 2021, expecting the rate to moderate to 5.4 per cent in 2022
A China Beige Book report also found investment in small companies slowed and borrowing 'fell off a cliff'
China's economic growth is on course to lose steam in the coming quarter amid Beijing's increasingly tight credit controls and the slow recovery in consumption, which may drag down growth next year, according to reports from the World Bank and US-based research firm China Beige Book.
The World Bank on Tuesday maintained its growth forecast for China's economy at 8.5 per cent for 2021, expecting the rate to moderate to 5.4 per cent in 2022 as a result of diminishing fiscal and monetary support and more prudent measures in sectors such as property.
China's economy grew by
2.3 per cent in 2020,
the lowest growth rate since 1976, but it was the only major global economy to record positive growth during the coronavirus-hit year, having grown by
6.1 per cent in 2019.
"[Gross domestic product] growth will stabilise slightly below its earlier trend rate by late 2022, as fiscal consolidation and de-risking and deleveraging will weigh on growth," said the World Bank report.
The World Bank said that while China's overall debt-to-gross domestic product (GDP) ratio dropped to 280 per cent in the first quarter of 2021 from 285 per cent at the end of 2020, it is largely a reflection of higher nominal GDP growth rather than a trend in a decline of public debt.
The debt-to-GDP ratio in the first quarter of 2021 stayed around 20 percentage points higher than before the outbreak of coronavirus, according to the World Bank's estimate, highlighting that China's elevated debt level remains a "key concern".
Since last year, Beijing has sought to reduce its overall leverage, which has grown rapidly due to the coronavirus after the Chinese government expanded its fiscal stimulus to save its economy and allow the budget deficit to hit an all-time high.
Banks were told to extend borrowings to Chinese companies even though many firms were already struggling to meet their loan payments, while defaults on corporate bonds surged to a record high.
"Everywhere we look in credit we see record lows, most strikingly state firm borrowing. But the true extent of credit tightening becomes clearer when viewed geographically, particularly outside Shanghai, Guangdong, and Beijing, where borrowing has cratered," said Leland Miller, chief executive of China Beige Book in their latest report on China's economic outlook, also published on Tuesday.
"More concerning still, firms do not see an improved appetite for capital even by 2022: all eight regions reported a drop in six-month borrowing forecasts, six of them to all-time lows."
The China Beige Book report also found that although headline growth was similar to the first quarter and employment was improving, both investment in small companies slowed and
borrowing "fell off a cliff".
"If credit stays this tight and retail doesn't break out of its coma, the economy in the next quarter will have a difficult time matching this level of growth," China Beige Book said.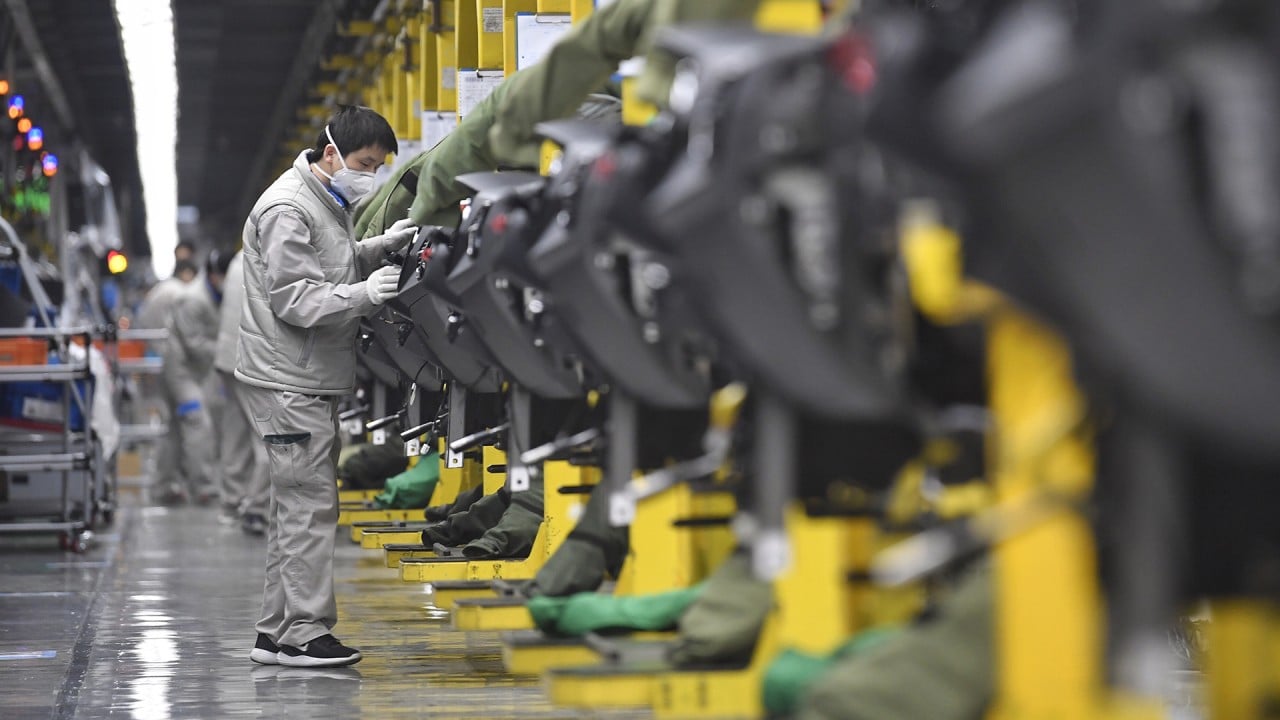 01:33
China's economy accelerated at end of 2020, but virus-hit annual growth lowest in 45 years
China's economy accelerated at end of 2020, but virus-hit annual growth lowest in 45 years
Data from US rating agency Moody's also showed a similar trend of a reduction of credit growth in China.
Informal lending by Chinese banks,
so-called shadow banking,
contracted in the first quarter, according to Moody's quarterly report on Monday, underscoring regulators' renewed tightening of the sector, which often offers loans to local governments.
Broad shadow banking assets fell by 540 billion yuan (US$83.6 billion) in the first quarter of 2021 to 58.7 trillion yuan (US$9 trillion) from the previous quarter, Moody's said.
"We expect a further decline in shadow banking assets in the remainder of 2021 amid tightened regulatory scrutiny," Moody's said.
Larry Hu, chief China economist at Macquarie Group, believes Beijing sees 2021 as a "window" to make progress in credit risk, especially in curbing the growth of local government debt.
"The year of 2021 is a window to break implicit guarantee, as it's the first time in a decade that policymakers don't have to worry about the GDP growth target," Hu said at the end of last week.
"As a result, they could tolerate more credit risk. Indeed, up until June 24, we estimate that firms have missed the payments of 96.8 billion yuan of onshore bonds, the highest ever for the same period in history."
China officially set an economic growth target of "above 6 per cent" for 2021 as the country continues its strong rebound from the impact of the coronavirus pandemic last year, but this is well below most expectations.
China Beige Book also highlighted that the
retail sector,
which has seen profit worsening amid growing inflation pressure, is likely to be hit hard if consumer demand does not pick up in the coming months.
"After the pandemic, it's extremely hard to believe this is a result of adequate capital on hand. Far more likely, retailers are split between seeing little possibility for expansion and thinking their loan applications won't fly," China Beige Book said.
The World Bank believes that there is still room for the Chinese government to offer fiscal support if private investment and consumption demand remains sluggish and external imbalances increase further.
"Focusing additional fiscal efforts on social spending and green investment rather than traditional infrastructure investment would not only help secure the recovery and bolster short-term demand but also contribute to the intended medium-term rebalancing of China's economy," the World Bank said.