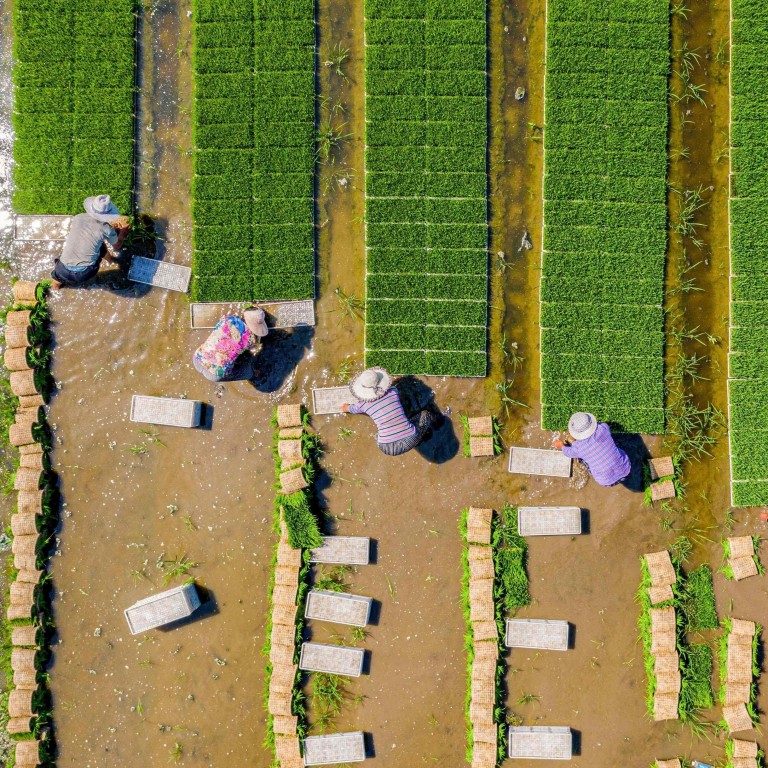 China food security: Syngenta buyout shows Beijing's haste to plug technology gap with foreign expertise
China has quickly used the agritech expertise of Switzerland-based Syngenta to meet food security goals after it bought the firm for US$43 billion in 2017
But acquisitions of foreign technology have become more difficult in recent years as developed countries erect barriers to China's purchases
Liu Ligang, a farmer from Weixian county in the northern Chinese province of Hebei, was prepared to give up growing crops in 2018, just three years after he began leasing 160 mu (10.7 hectares) of land at an annual cost of about 128,000 yuan (US$19,800).
"I kept losing money, the output failed to increase. I was already thinking about returning the land and didn't want to plant any more," Liu said as he sat in a conference room owned by ag-tech giant Syngenta Group China in Weixian.
However, his attitude changed when a team of agriculture specialists affiliated with Syngenta approached him three years ago, assessed his land and offered him customised seeds, herbicides, fertilisers and support services.
The support was not free, with the company charging 204 yuan per mu for the corn package, but for Liu it was worth it.
"Gradually I got to break even, then turned a profit. I made over 100,000 yuan last year growing wheat and corn," Liu said. "I will continue to lease the land."
Liu's experience with Syngenta underscores China's eagerness to acquire foreign technology and put in to work to meet its policy goals, including ensuring food security.
Though the deal came under scrutiny in the United States and Europe at the time, constraints on Chinese firms buying foreign companies have tightened since then.
In August 2018, the US Congress gave the Committee on Foreign Investment in the United States (CFIUS) greater power to block foreign purchases involving "critical technologies" that could affect national security. The Trump administration drew a broad definition of critical technologies, blocking a number of proposed acquisitions in 2019-20 including one involving a US firm that developed hotel-related software.
The Biden administration has not deviated from former president Donald Trump's hard line, and has even begun expanding US jurisdiction to Chinese acquisitions of foreign companies.
In April alone, Washington blocked seven proposed acquisitions by Chinese companies. Late last month, the US Treasury notified South Korean firm Magnachip Semiconductor that the CFIUS would review its proposed sale to Chinese investment fund Wise Road Capital, according to news reports.
Europe has followed suit. The purchase of
German robotics firm Kuka
in 2016 by Chinese conglomerate Midea raised alarm bells that the nation's crown technology jewels were being snapped up and moved abroad. In mid-2017, Germany was the first European Union (EU) nation to introduce new regulations allowing the government to block foreign acquisitions of critical technology.
In October last year, new EU rules came into effect that would allow it to stop foreign companies being bought on national security grounds.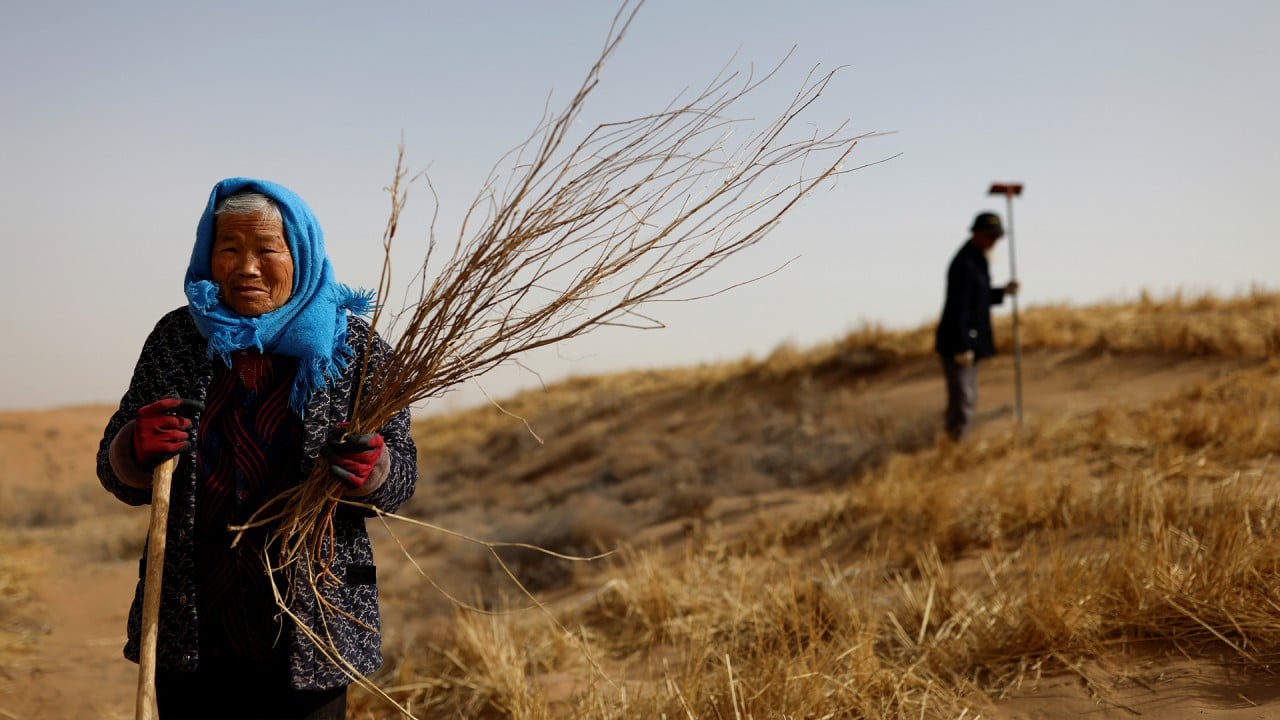 02:48
Chinese farmers fight desertification in Gobi Desert
Chinese farmers fight desertification in Gobi Desert
While China was not specifically mentioned, the EU initiative was widely seen as aimed at China.
The sale of Syngenta is still the country's largest foreign takeover to date. The firm develops, produces and commercialises a wide range of seeds, as well as crop protection and crop nutrition products, along with the provision of modern agricultural services. The company aims to help farmers increase their yields and adopt sustainable practices.
It is exactly this type of cutting-edge biotechnology that China is so keen to harness to make up ground with more advanced economies.
The Central Economic Work Conference, which set economic policy priorities for 2021, said in December the country "must strive for "
technological breakthroughs in seeds
" and "battle to turn the seed industry around".
Concerns about food supply
and an increasingly unfriendly external environment have caused Beijing to place greater emphasis on grain security and self-sufficiency in staple crops to feed its population of 1.4 billion.
At the same time, some Chinese policymakers and analysts are wary of relying too much on foreign farming techniques and capital – though Syngenta, naturally, rejects those concerns.
"The world now is interconnected, we don't have to be so narrow-minded," said Mao Feng, chief brand officer of the Modern Agriculture Platform (MAP), a subsidiary at Syngenta Group China.
It is the MAP that provided technical support for Liu. The platform brought foreign agriculture technology to Weixian, which was categorised as impoverished until September 2018, and is only one of 529 Chinese counties the Syngenta subsidiary has entered.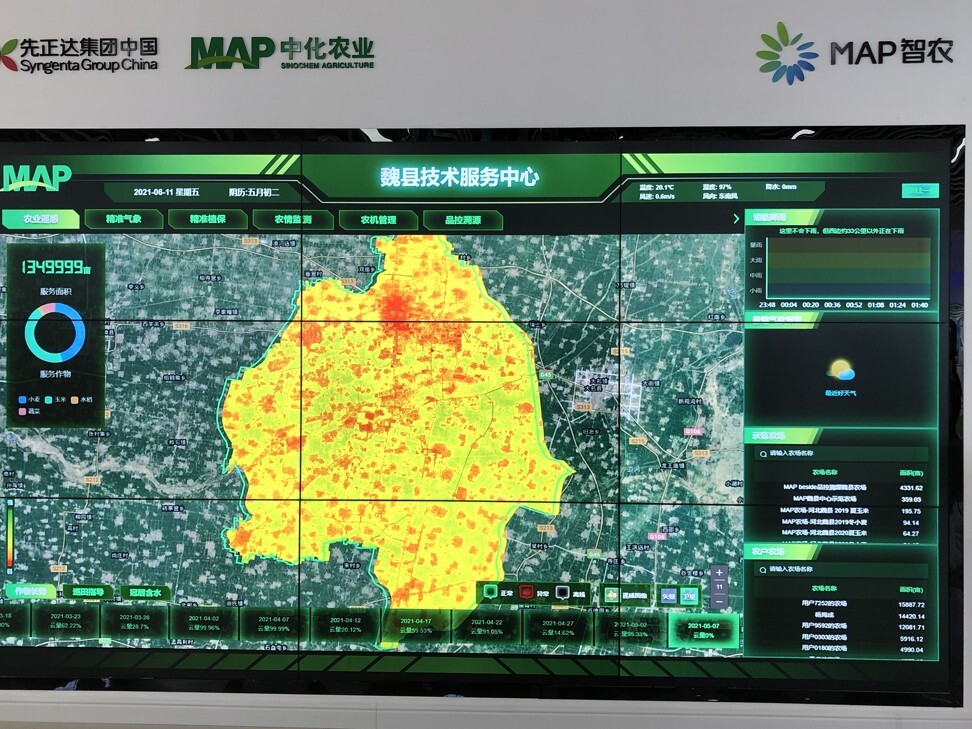 Among the solutions provided to farmers participating in the programme were fungicides developed by Israel-based Adama, which was acquired by ChemChina in 2011 and is now a part of Syngenta Group, farm chemicals from German producer Bayer, and corn seeds jointly developed with American agriculture biotech company Monsanto.
Syngenta also developed a mobile application that lets farmers survey their crops using satellite imagery, a technology developed by the European Space Agency.
"We are an open platform, as long as [a product or technology] is good and suitable, we will use it wherever it comes from," Mao said.
The MAP was originally developed in 2017 by Sinochem Group, a Chinese state-owned chemicals and fertiliser producer.
Sinochem and ChemChina, both of which were
placed on a US sanctions list
by the Trump administration last December, finalised their merger last month, creating Sinochem Holdings, an oil-to-chemicals giant with a combined asset value of US$245 billion. None of the three companies were included on a revised entity list released in June.
02:01
Singapore's 'robo-plants' fuse nature with tech to help farmers detect crop problems
Singapore's 'robo-plants' fuse nature with tech to help farmers detect crop problems
The two reorganised Syngenta last year and folded MAP into it, after ChemChina completed the purchase of the Swiss agrochemicals firm. It now has about 49,000 employees in over 100 countries, according to its website.
Access to advanced seed technology was one of the key aspects of the Syngenta deal.
In reassessing the nation's approach to food security following the coronavirus, Beijing called for a turnaround in the seed industry so modern agricultural technology and equipment could be used to improve yields given the nation's limited arable land and water resources.
Policymakers warned there remained a large gap between China's seed technology and that of the top international levels, with the nation's per capita grain output remaining far below leading agriculture economies like Canada, Ukraine, and the US.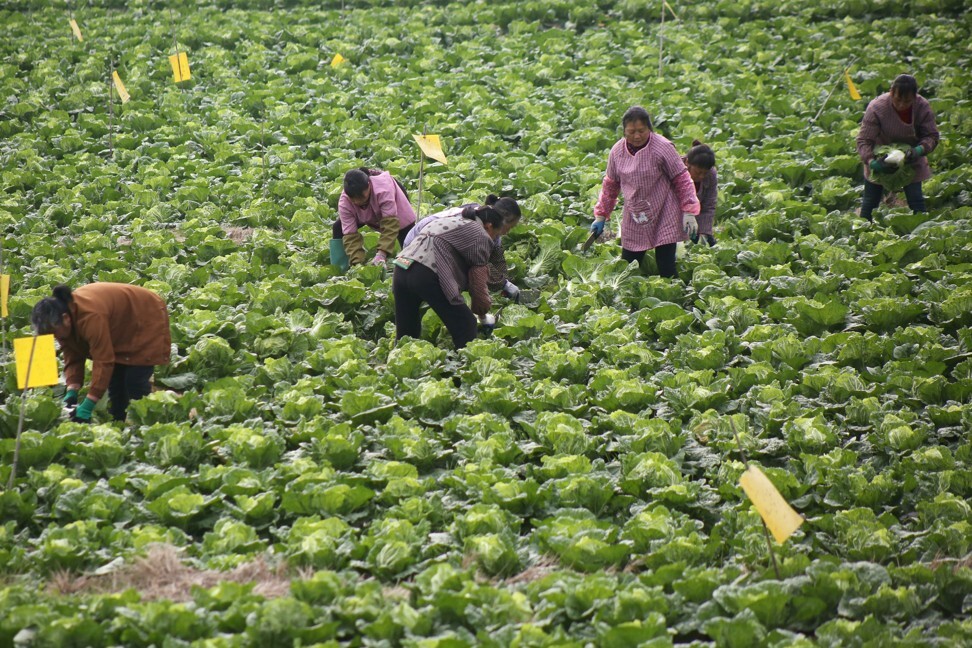 "China has always used additions of more cultivated land to maintain agricultural growth, but this approach has its ceiling," Mao argued. "It is no longer possible for us to increase production by investing in more agricultural inputs."
MAP established a 30 mu display farm in Weixian, a major high-gluten wheat producing area with about 600,000 mu of grain arable land, to show local farmers how much crop output and profit could rise by adopting proper management.
Liu said his wheat yield this year was about 25 per cent above what it was five years ago.
The increase in output has helped him persuade other neighbouring farmers to join the MAP programme, although people were sceptical of the cost at the beginning, he said.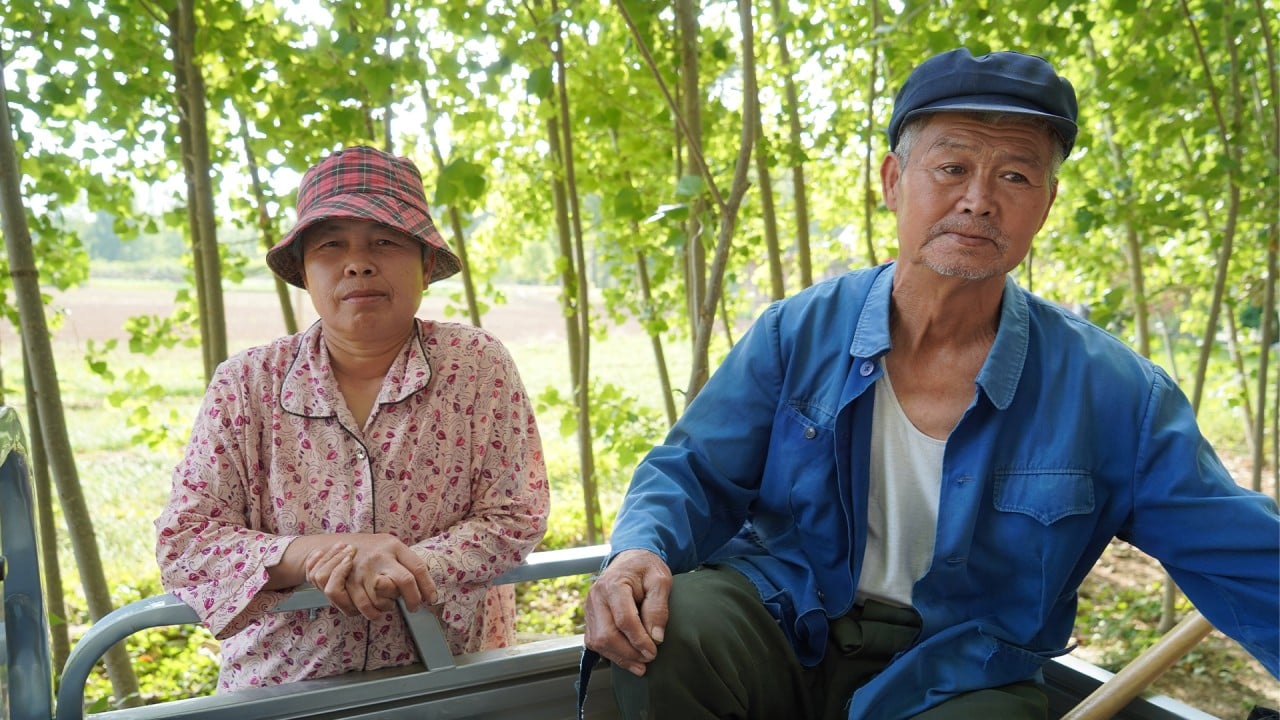 05:41
Why China's elderly farmers can't afford to retire
Why China's elderly farmers can't afford to retire
You Huijing, manager of MAP's Hebei branch, said by offering Syngenta technology the company hoped to boost self-reliance in high-gluten wheat – an important ingredient in bread, noodles and dumplings – which China still depended on imports for to some degree.
By the end of April, MAP had built 384 solution centres and over 900 MAP demonstration farms across 28 provinces in China, directly covering 11.62 million mu of arable land and over 1.45 million farmers, according to the company.
Still, MAP covers only a very small slice of the total 1.8 billion mu of arable land in China. Some 3,000 years after Chinese farmers domesticated soybeans, the country's agricultural sector remains restrained by low production efficiency, poor seed varieties, and inadequate farming services.
"Whether it's companies like us or farmers, grain security is what we need," You said.