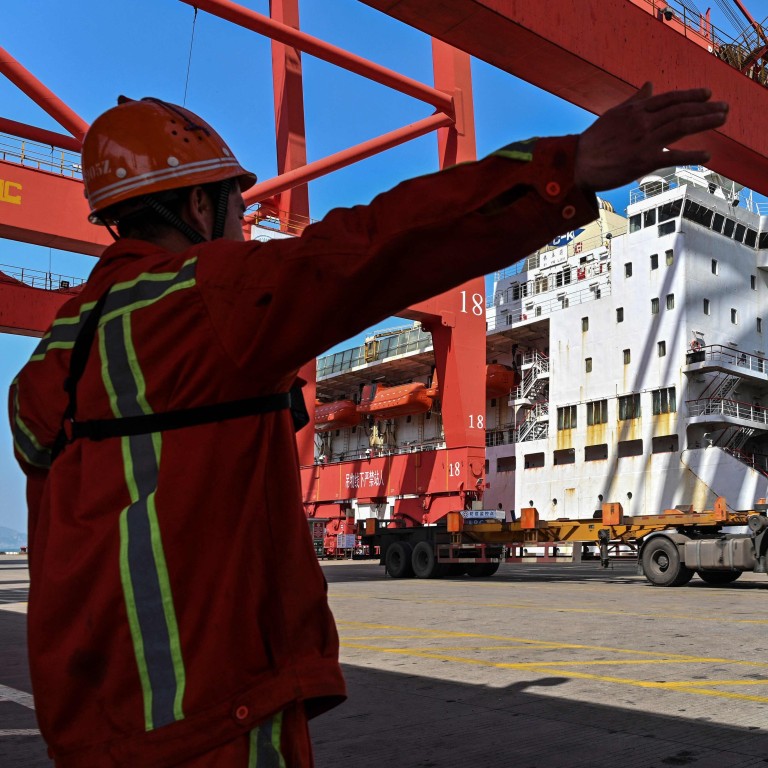 China's economic growth to cool at end of year, weighed down by slowing export demand as world recovers
Economists from Nomura believe China's economy will grow by 8.9 per cent this year, with Standard Chartered predicting growth will reach 8 per cent in 2021
China set an economic growth target of 'above 6 per cent' for 2021, and so far has seen a first quarter growth rate of 18.3 per cent, with second quarter data due next week
China's economic growth is expected to decelerate in the second half of the year due to softer export demand, property tightening measures, higher commodity prices and Beijing's carbon neutral campaign, economists said.
Economists from Nomura believe China's economy will grow by 8.9 per cent this year, up from the 2.3 per cent growth seen during a coronavirus-hit 2020.
Standard Chartered economists forecast the country's growth will reach 8 per cent this year due to a fading base effect, declining coronavirus-related demand and policy normalisation.
"Pent-up demand sparked from the middle of last year due to success in containing the coronavirus, but at this moment, we believe there's not much pent-up demand left, and this will impact the consumption growth in the second half of this year," said Lu Ting, Chief China Economist at Nomura.
China set an economic growth target of "above 6 per cent" for 2021, and so far this year has seen a first quarter
growth rate of 18.3 per cent,
with second quarter data due out next week.
Last year, China enjoyed strong export growth given its key role as a global manufacturing centre, with overseas demand for work from home products and personal protective equipment (PPE) surging while most countries were being ravaged by virus outbreaks, but economists have warned that this expansion is not sustainable.
"When developed economies reopen, their consumption of a lot of the PPE and work from home products will shift to services, but China's export strength is not with the services but the goods," added Lu.
Since the end of last year, the Chinese government has introduced a number of tightening measures in the property sector in a bid to allocate more financial resources to other sectors, although the impetus to reduce reliance on property was a policy goal even before the pandemic.
"These policies are good for the long term, but in the short term, it is possible for us to see some significant slowdown in the property markets. The impact has been there and we will see more negative impact in the coming months, especially towards the end of the year," said Lu.
Commodity prices
started rising in April last year and continued to soar after the Lunar New Year in February, a trend which had not been seen for over a decade.
Authorities have taken a series of measures to improve the domestic commodity supply, including a steel export tariff hike, domestic coal production increases and penalties for commodity hoarding, however, most industries have seen their margins fall since the start of the third quarter, especially producers of consumer goods.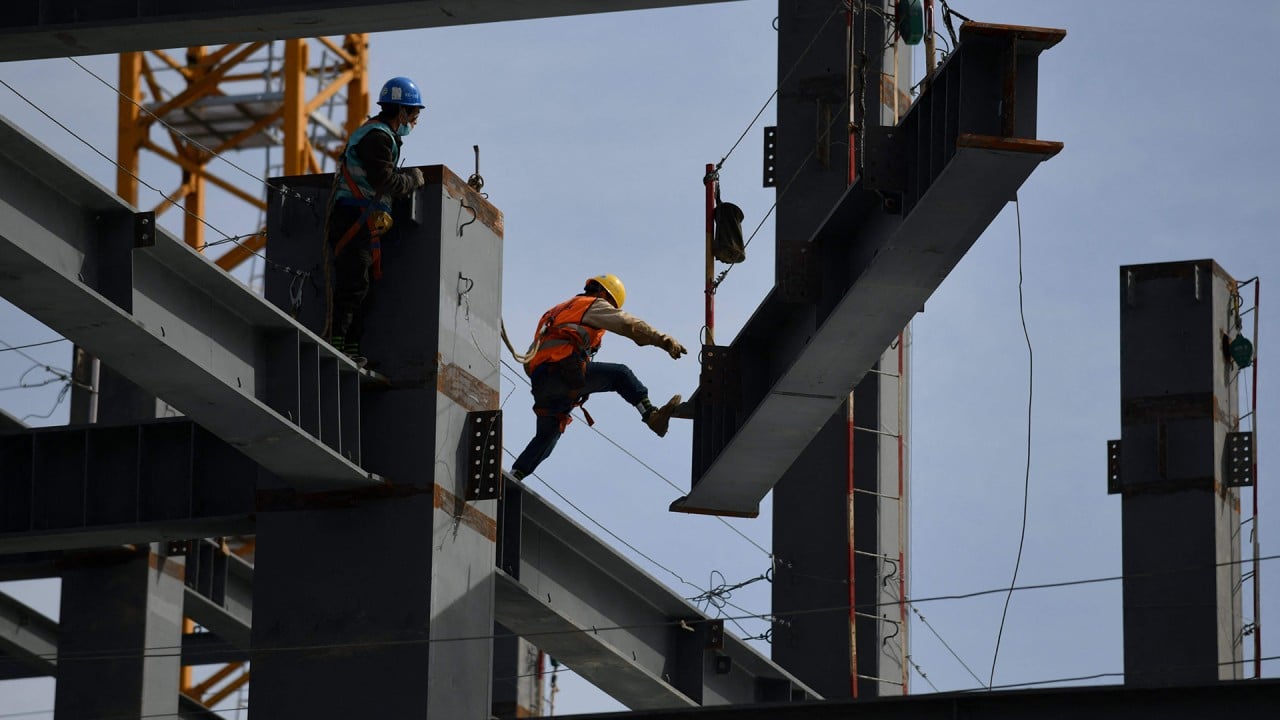 02:01
China's economy expands record 18.3 per cent in the first quarter of 2021
China's economy expands record 18.3 per cent in the first quarter of 2021
China's producer price index (PPI)
increased by 9 per cent in May,
the fastest annual pace in over 12 years due to surging commodity prices, which highlighted global inflation pressures.
"The pass-through of rising commodity costs to manufacturing prices has accelerated since November 2020 amid growing supply shortages and an asymmetric recovery in global demand and supply. We expect PPI inflation to average 6.8 per cent in 2021, against market consensus of 5.2 per cent," said economists from Standard Chartered in a recent report.
Tony Sycamore, Asia-Pacific market analyst at City Index, said in the longer term, commodity markets such as copper, iron ore and crude oil are undersupplied, which along with easy fiscal conditions, could see commodity prices rise again in the medium term.
"High commodity price are naturally negative for growth in the coming months, because high commodity prices mean less money available for buying raw materials. This will affect real demand, and especially investment demand, and it also makes Chinese exporters less competitive," said Lu.