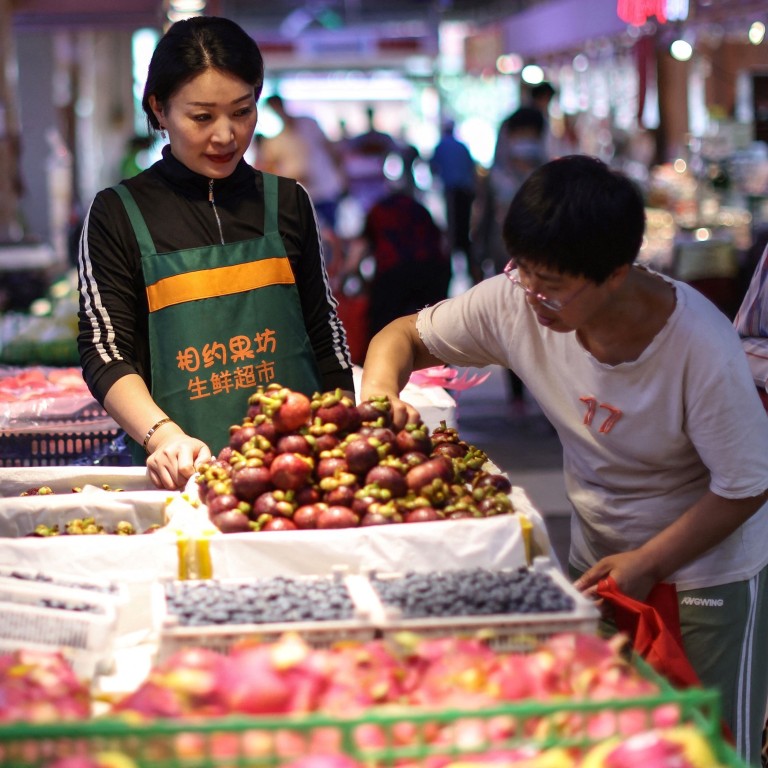 China's slowing economy needs fiscal spending to aid post-coronavirus recovery, hit growth target
China will release its second-quarter economic data on Thursday, plus industrial production and retail sales figures for June
The economy is expected to grow by around 8 per cent year on year in second quarter following the record 18.3 per cent expansion in the first quarter of 2021
China should increase fiscal spending to further support its post-coronavirus recovery and help reach its economic growth target for the year, particularly after the central bank sent a signal that it expects slowing conditions ahead when it signalled last week that it would cut the reserve requirement ratio last week, analysts said.
Calls for further monetary and fiscal policy stimulus have risen, with China's headline growth set to slow after an explosive rebound from the lows of a coronavirus-hit 2020 and in response to the likely fallout from continued tensions with major trading partners.
A mainstream forecast of around 8 per cent year-on-year growth for the second quarter – impressive in comparison with major Western economies – analysts have expressed concerns of impending problems. These include a potential slowing of exports, weak consumption and rising bad loans.
Ahead of the release of second-quarter economic data on Thursday, plus industrial production and retail sales figures for June, confirmation that China's exports grew by 32.2 per cent last month from a year earlier came with a warning of coronavirus-related uncertainties and likely slowing trade growth in the second half of the year.
"Economic stabilisation and risk prevention will be the major tasks for the second half of this year," said Tang Jianwei, chief analyst at the Bank of Communications.
The Bank of Communications on Tuesday said it expects China's economy to grow by 8.8 per cent this year, but warned of many external uncertainties ahead, including
relations with the United States,
deglobalisation and the possibility of global financial market volatility.
Jianwei Xu, Natixis' senior Greater China economist, believes second-quarter economic growth may reach 9.1 per cent, with full-year expansion around 8 per cent.
"China's fast economic momentum since last year after successfully containing the local spread of Covid-19 may gradually lose steam," Xu said last week.
"One of the key issues for the second half is how supportive the government policies will become after realising the possible economic slowdown down the road."
China has 19.4 trillion yuan (US$3 trillion) of fiscal capital available in the second half of the year, according to the Bank of Communications, meaning fiscal expenditure should accelerate.
Tang added that full-year consumption is forecast to rise by 15 per cent, or 5.2 per cent as a two-year average, which would be lower than the pre-pandemic level.
After China's economy grew by 2.3 per cent last year overall, Beijing set a 2021 economic growth target of "above 6 per cent", which is much lower than the market estimate of more than 8 per cent.
But while there are no signs that growth will free-fall, the recent adjustments – including the reserve requirement ratio cut and recent supportive policies for the trade sector – may suggest that policymakers have higher growth expectations, according to Ding Shuang, chief Greater China economist at Standard Chartered Bank.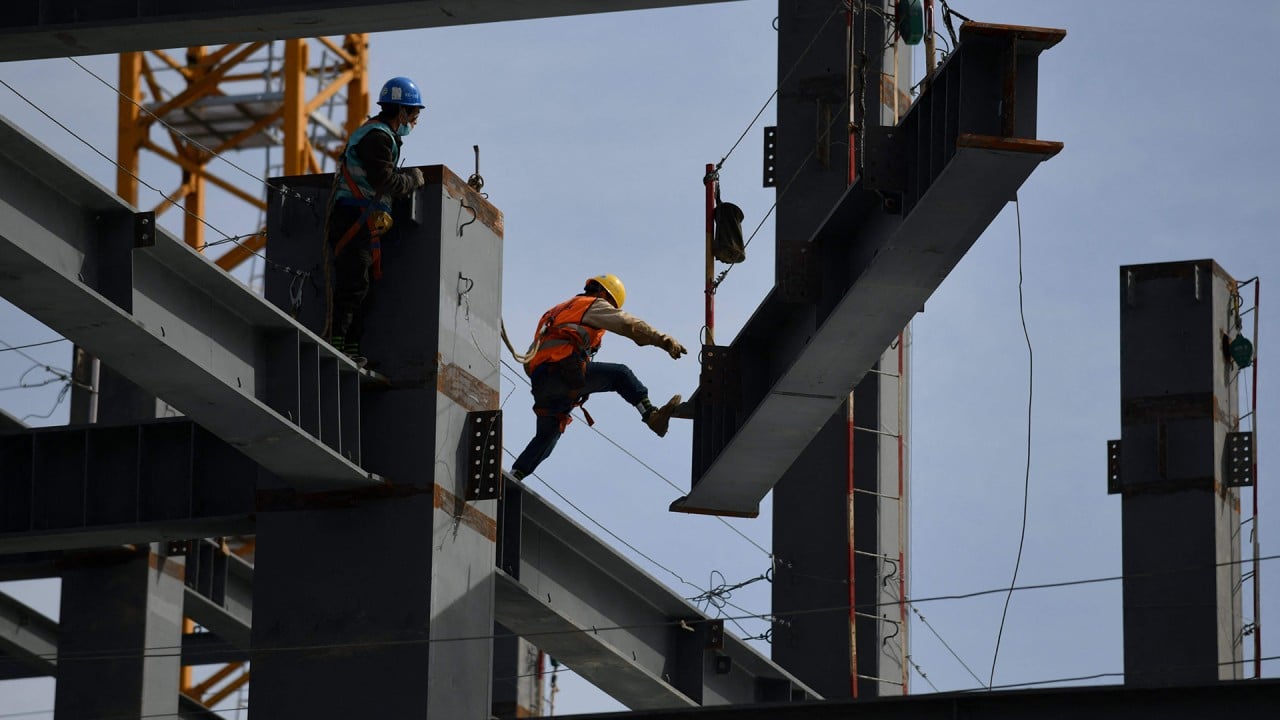 02:01
China's economy expands record 18.3 per cent in the first quarter of 2021
China's economy expands record 18.3 per cent in the first quarter of 2021
"They seem reluctant to see a low growth figure, like 5 per cent, in the fourth quarter," he said.
China's economy
grew by 18.3 per cent
in the first quarter of 2021 compared with a year prior. On a quarter-by-quarter basis, however, first-quarter growth slowed to a gain of 0.6 per cent, down from a revised 3.2 per cent growth in the fourth quarter of 2021.
It would be able to achieve a higher growth if planned fiscal tools are fully implemented, Ding added.
Only 1.01 trillion yuan (US$156 billion) of special purpose bonds used by local governments to fund infrastructure projects were issued in the first half of the year – just 27.8 per cent of the annual allocation of the key local tool to support growth.
More policy decisions could be announced when the Politburo, headed by President Xi Jinping, convenes its quarterly economic meeting at the end of July.