China's retail sales strengthen in first half of year, but clouds hang over consumer spending
China's total retail sales in the first six months of the year were 9 per cent higher than the same period in 2019, underscoring a strong post-pandemic rebound
But significant uncertainty remains in the long-term outlook, with consumer confidence in China not steady yet at pre-Covid levels, analysts say
Retail consumption contributed 61.7 per cent to China's gross domestic product (GDP) growth in the first half of 2021, nudging ahead of pre-pandemic figures, but concerns about a dimmer outlook remain, experts say.
Total retail sales of consumer goods – a key barometer for assessing the health of the economy – in the first half of the year rose 23 per cent to 21.2 trillion yuan (US$3.2 trillion) from the same period last year, according to data released by the National Bureau of Statistics (NBS) on Thursday. Sales in the first six months were also 9 per cent higher than the same period in 2019.
All eyes were on China's
second quarter GDP figures
on Thursday amid concerns of an economic slowdown in the last six months of the year.
While those doubts have not diminished, analysts welcomed overall growth of 7.9 per cent growth in the last quarter, which was close to projections of 8 per cent. China's growth in the first six months of the year was 12.7 per cent.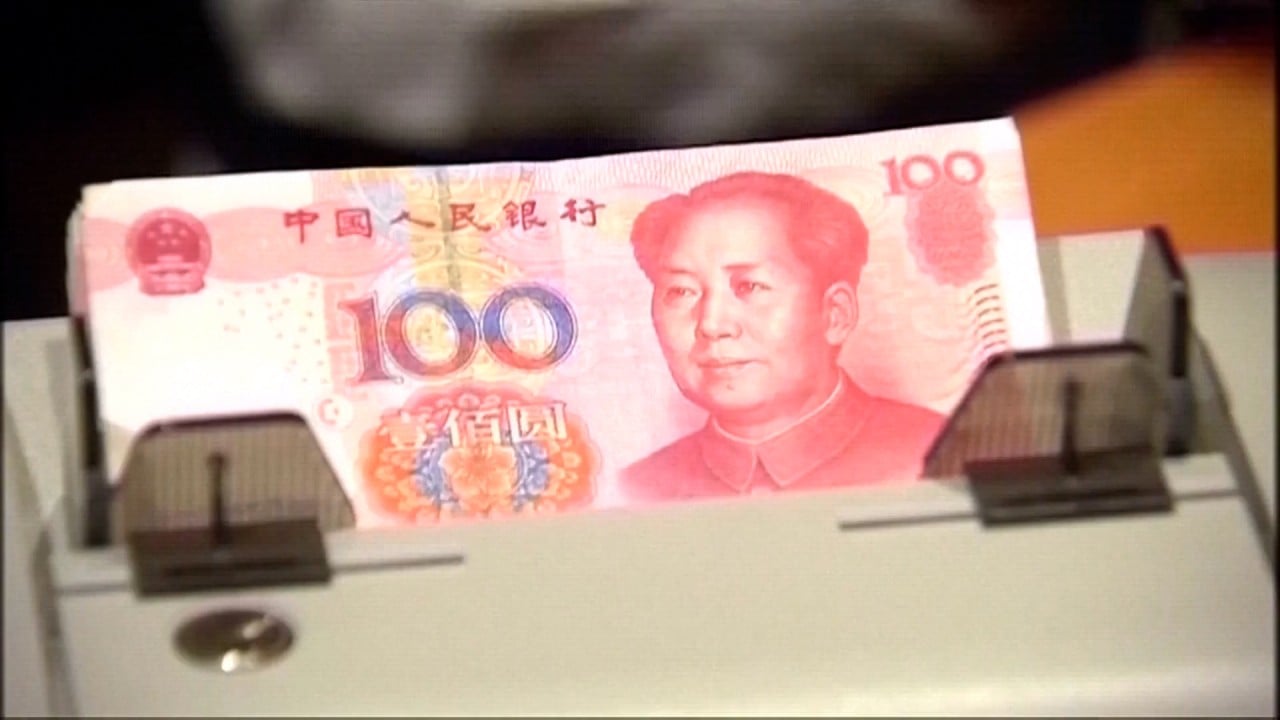 01:19
China's economy rose 7.9 per cent year on year in the second quarter of 2021
China's economy rose 7.9 per cent year on year in the second quarter of 2021
Sales of goods and services that were hit hard by the pandemic in China in the first half of 2020 have witnessed significant recoveries. The revenue of the food and drink industry grew by 48.6 per cent to 2.17 trillion yuan – nearly at 2019 levels.
Online sales, which have been boosted by lockdowns and social distancing restrictions, also grew 23.2 per cent year on year. Total revenue reached 6.11 trillion yuan, 5.03 billion yuan of which was from retail sales of physical goods – or 23.7 per cent of total retail sales.
But clouds hang over China's consumer sales as the slowing sales trend in April and May indicate consumption may have peaked.
"In the first half of the year, the recovery of the consumer market further strengthened. But at the same time, it should be noted that the recovery process of face-to-face consumption such as catering is still affected by the pandemic, and the growth rate of automobile sales has fallen sharply, and the foundation for the recovery of the consumer market still needs be strengthened," said Dong Lihua, director of the trade and economic department at the NBS.
"In the next stage, as the policies of expanding domestic demand and promoting consumption continue to take effect, residents' incomes have steadily increased, and the release of residents' consumption potential has accelerated, the consumer market will maintain a good development trend."
Pinpoint Asset Management chief economist Zhang Zhiwei said in a note on Wednesday that in May, four out of China's 28 provincial capitals experienced a drop in retail spending compared with the same period of 2020. Among the cities was Wuhan, the original epicentre of the Covid-19 pandemic, where stringent lockdowns were
lifted in April 2020
.
The current imbalance of regional development may be the most severe in the past few decades, as consumption in some cities and regions is experiencing a second dip, he said.
"Before the pandemic, total retail sales in these cities had never seen negative growth," Zhang said. "Even when the pandemic was severe last year, there were only a few months of negative growth, and it turned positive in the second half of the year."
Even though spending has accelerated, consumer confidence in China has not returned to stay consistently at pre-Covid levels, as evidenced by the slow recovery of small and medium-sized enterprises (SMEs), according to David Chao, global market strategist for Asia-Pacific at Invesco.
"The country's strict Covid lockdown, reopening cycles and the uncertainty that comes with it, may have led SMEs and service employers to freeze hiring or resist raising wages," Chao said.
As a result, Chinese authorities are likely to focus their policies on lifting consumption in the following months, said Su Yue, principal economist at The Economist Intelligence Unit.
"Policies to boost domestic consumption will be introduced, targeting sectors which have potential to grow further such as house appliances and tourism," she said.
Rising vaccination rates on the mainland will also help lift consumption as consumers become more comfortable with public health conditions, Tommy Wu, lead economist at Oxford Economics, said in a note.
China's vaccination rate is more than 40 per cent, while other major economies such as the United States and Japan – which is hosting the Olympic Games this month – are about 45 per cent and 8 per cent respectively, according to the World Health Organization. The global average is 10 per cent per country.
------------------