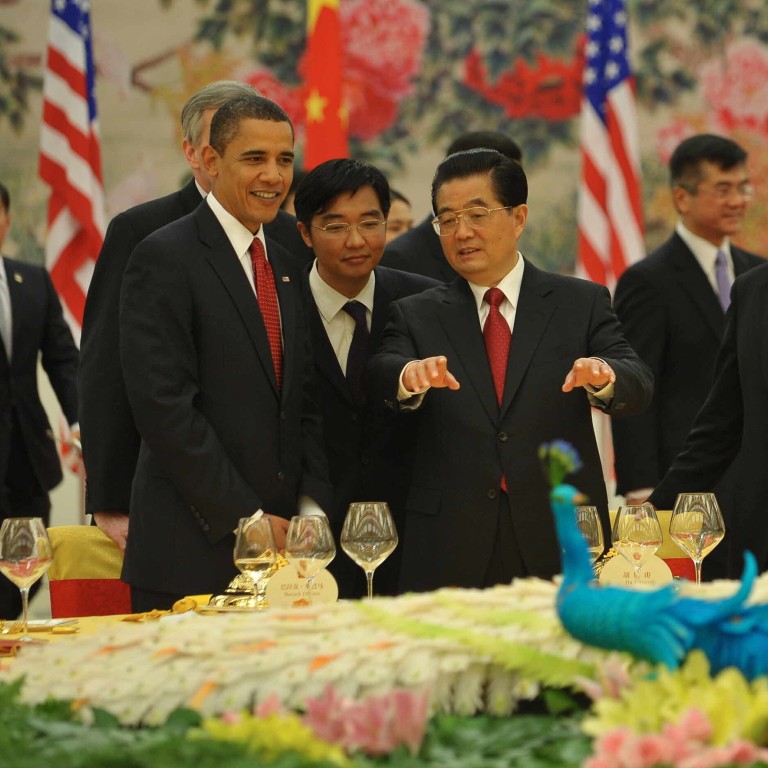 US-China economic talks 'infinitely far away' with 'emphasis on competition over cooperation'
Last week, Bloomberg reported that US Treasury Secretary Janet Yellen had no intention to resume regular high-level talks
The US-China Strategic and Economic Dialogue (S&ED) was created in 2009, but it was suspended by the Trump administration
The resumption of formal high level economic talks between China and the United States seems "infinitely far away", according to Chinese experts, following reports the Biden administration has no plans to resurrect the regular communication channel that ground to a halt under former president Donald Trump.
The US-China Strategic and Economic Dialogue (S&ED) mechanism was created in 2009 by the Obama administration as an upgrade to the Strategic Economic Dialogue that was initiated by the administration of president George W. Bush in 2006.
The upgrade agreed between former US president Barack Obama and former Chinese president Hu Jintao added a "strategic" track covering a broad range of global, regional and bilateral political and security issues, but it was suspended by the Trump administration.
Last week, Bloomberg reported that US Treasury Secretary Janet Yellen had no intention to resume the highest-level bilateral forum, which would cover a wide range of issues, even though her team is set to continue to speak to their Chinese counterparts.
"Of course China hopes that the dialogue can be resurrected, but China is also getting more and more realistic that it doesn't expect the dialogue to resume in the foreseeable future," said Shi Yinhong, an adviser to China's State Council and a professor of international relations at Renmin University.
Shi said any restart now seems infinitely far away, with no way for the US government to accept the reopening of the dialogue after four years of the Trump administration, under which the bilateral relations between the two countries deteriorated dramatically.
Largely viewed as an imperfect mechanism that did not generate any significant outcomes, in 2013, the two countries did establish a hotline between the special representatives of the respective presidents to facilitate communication, while in 2015, China agreed for the first time not to intervene in exchange rate markets except under very limited conditions.
"This is very bad for the two big powers that are in strategic competition. Personally, I think the dialogue is still very positive for the two countries to understand each other," said Zhang Yansheng, chief researcher at the China Centre for International Economic Exchanges, a Beijing-based think tank.
Even communication between think tanks, dialogue between business leaders and senior officials is "obviously less" than in the past, Zhang added.
Chinese academics have urged their counterparts to push the Biden administration to relaunch the dialogue, or at least form a new mechanism, but "conditions are still not ready" given the current political climate, said Zhang.
The administration also issued an advisory warning US businesses operating in Hong Kong that they are subject to the territory's national security law.
Some former US officials have also expressed concerns over the lack of a high-level dialogue mechanism, with former US Treasury Secretary Lawrence Summers saying last week that a lack of regular contact could make it tougher to handle the ongoing tensions between the world's two largest economies.
"I am not counselling us to not aggressively pursue our interests … we do need a kind of firmness and directness that we always haven't had," Summers told Bloomberg Television.
Max Baucus, former US ambassador to China under former president Obama, added that it was a "mistake" to continue to halt the dialogue.
"We're making a mistake by not trying to find some way to properly, carefully deal with China. The more we shift toward a decoupling, the more we stand to risk falling into deeper problems," Baucus said in an interview with Bloomberg.
This article appeared in the South China Morning Post print edition as: high-level trade talks 'far away'