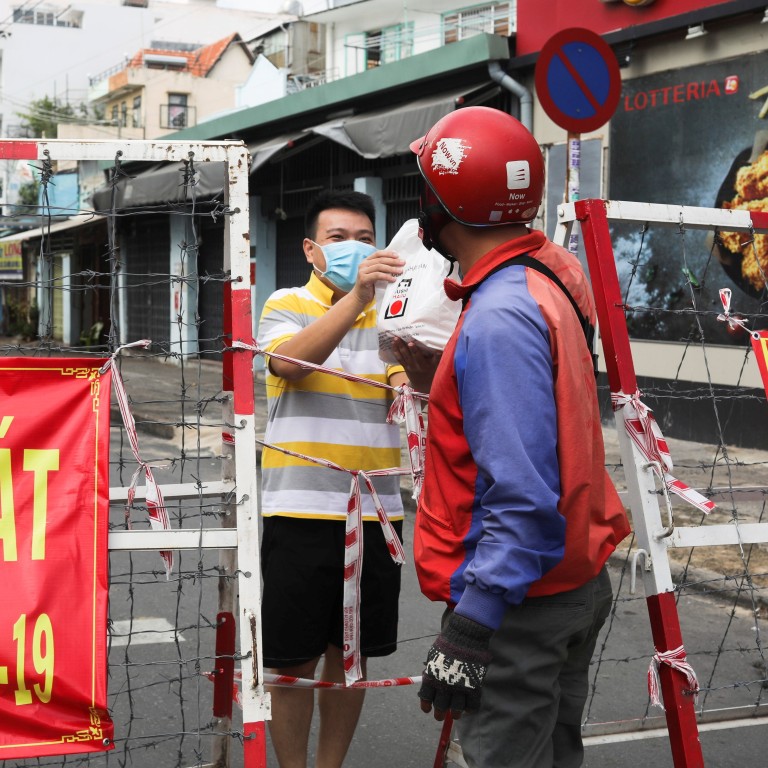 Chinese manufacturers forced to halt production in Vietnam as coronavirus surge grows
Chinese manufacturers in southern Vietnam are suffering amid lockdowns and business closures, and they are not confident restrictions will be relaxed soon
A growing number of Chinese manufacturers have moved to Vietnam since the start of the trade war to evade tariffs and take advantage of cheaper labour
Chinese manufacturers in Vietnam are struggling amid the country's worst coronavirus outbreak so far, with one business in the hard-hit south "losing tens of thousands of US dollars" a day.
Fuelled by the
fast-spreading Delta variant
, cases have surged in the Southeast Asian nation in recent months, hitting another record high of 6,194 new infections on Thursday.
Authorities in Ho Chi Minh City, the country's financial and economic hub, and neighbouring industrial provinces like Dong Nai and Binh Duong have closed non-essential businesses, restricted gatherings and imposed strict social distancing measures.
Xu Chuanlu, the owner of Dinh Thinh Plastic in Ho Chi Minh City, said his factory had been closed for the past 12 days and it had come at a huge expense.
"We are expected to resume production in two days, but I am not optimistic, there are still thousands of new cases every day, maybe our production will be suspended for another two weeks, who knows?" the Chinese businessman said.
Vietnam
had successfully contained the virus until about three months ago, when new outbreaks returned to ravage southern provinces. As of Thursday, the country had recorded a total of 72,242 domestically transmitted Covid-19 cases, including 70,672 since late April, according to the health ministry.
Xu, who has been spray painting for big shoe brands for about 20 years in Vietnam, said production had only been halted once before, during the 2014 anti-China protests.
"All workers have been released to go home, only me and a few Chinese colleagues are staying in the facility and we don't go out. We are losing tens of thousands of US dollars every day," said Xu.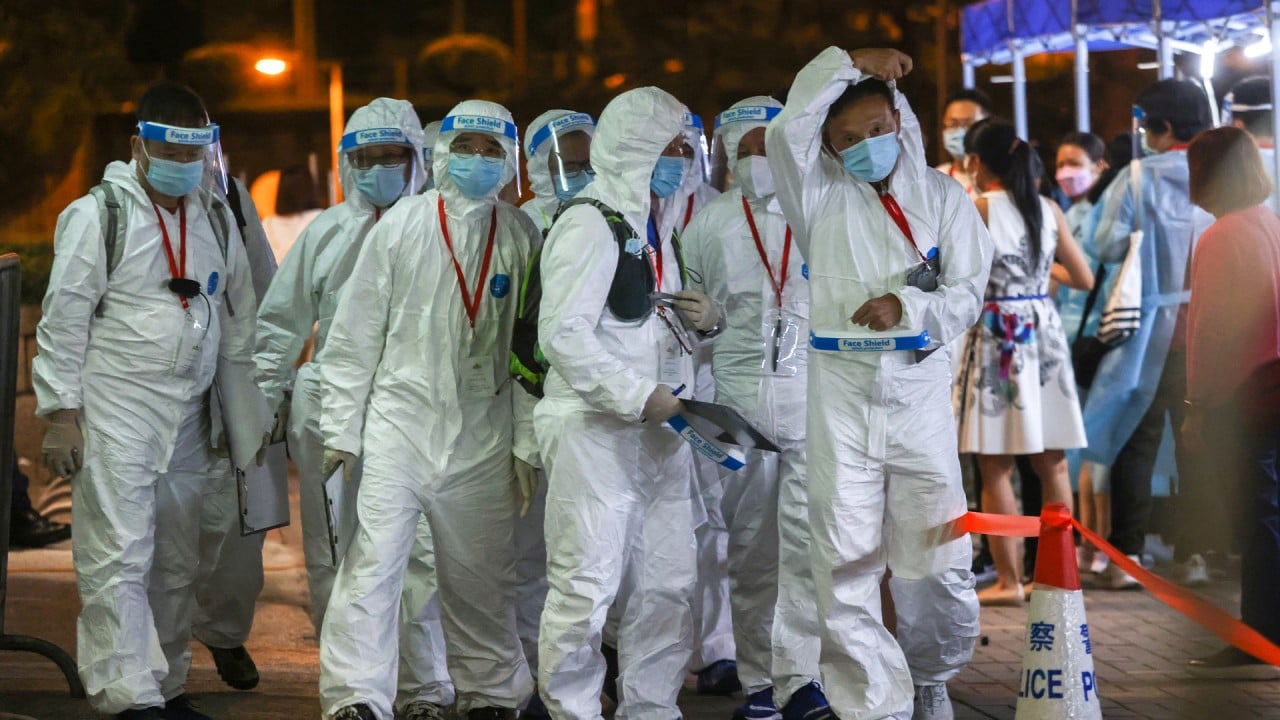 07:07
The global spread of the highly contagious Delta variant of Covid-19
The global spread of the highly contagious Delta variant of Covid-19
"There is no way for us to deliver orders on schedule now."
More than 1,000 workers are employed at the factory, all of whom have to be paid fixed salaries, despite the shut down in production. Xu added there were no government subsidies for his company.
A growing number of Chinese manufacturers have
moved to Vietnam
since the start of the
US-China trade war
in search of tariff-free access for their exports to the United States.
Even before the trade war, Chinese companies – especially those in the textile and garment industry – had begun relocating to Vietnam due to its relatively stable government and inexpensive pool of labour.
Last week, authorities closed several factories in Ho Chi Minh City's Saigon Hi-tech Park, including the Samsung Electronics CE Complex, after more than 750 coronavirus cases were found at a factory there.
Factories in Vietnam – including ASRock, Ching Feng Home Fashions, and Pouchen – suppliers for Netflix, Ikea and Nike, have joined a list of companies forced to halt production, too.
Under lockdown measures set to run until August 1, residents in Ho Chi Minh City have been asked to stay at home except to receive medical care, buy essential goods or work for essential businesses.
Business in Hai Phong, a port city in northeastern Vietnam, is running close to normal, according to Chinese businessman Gan Likai, who manages Wei Lin Import and Export Trading.
"Our losses are not as serious as those in the south because the pandemic control in Hai Phong is by far the best across Vietnam," he said.
His factory operation, which employs about 1,000 workers, has not been affected by the current outbreak, but operating costs have increased by 20 to 30 per cent per month due to pandemic control measures, he said.
"Overall, the epidemic has brought some incalculable losses to Chinese companies here," Gan said.
Vietnam aims to inoculate at least 70 per cent of its 96 million citizens by the end of the year, but only 4.6 per cent have had a single dose so far, according to official government data.