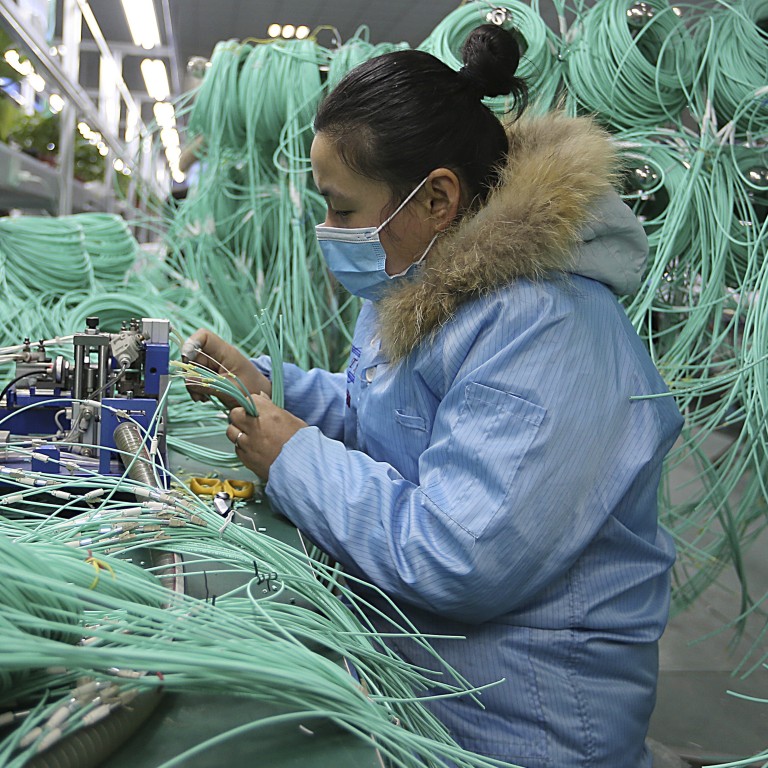 US-China tech war: Beijing calls on Chinese firms to 'seize overseas opportunities' in race for self-reliance
China has unveiled a new plan to consolidate its tech development through foreign investment in assets such as 5G and satellite communications
At the same time, Beijing has reduced the list of restricted technology imports as it seeks to improve the competitiveness of domestic businesses
China has urged domestic businesses to boost overseas investment in emerging sectors like artificial intelligence and 5G, while slashing restrictions on imported technology as it seeks to gain an advantage in its
tech war
with the United States.
Beijing said last Friday tech firms should "seize overseas market opportunities in digital infrastructure" by investing in assets such as land-sea optical cables, broadband networks, satellite communications, big-data centres and cloud computing around the world.
Stepping up outbound investment and cooperation in the digital economy would help promote "technological self-reliance", the government said.
"It's good for Chinese companies to participate in reshaping the global industrial chain, and to consolidate the country's development advantages," Beijing said in a new guideline.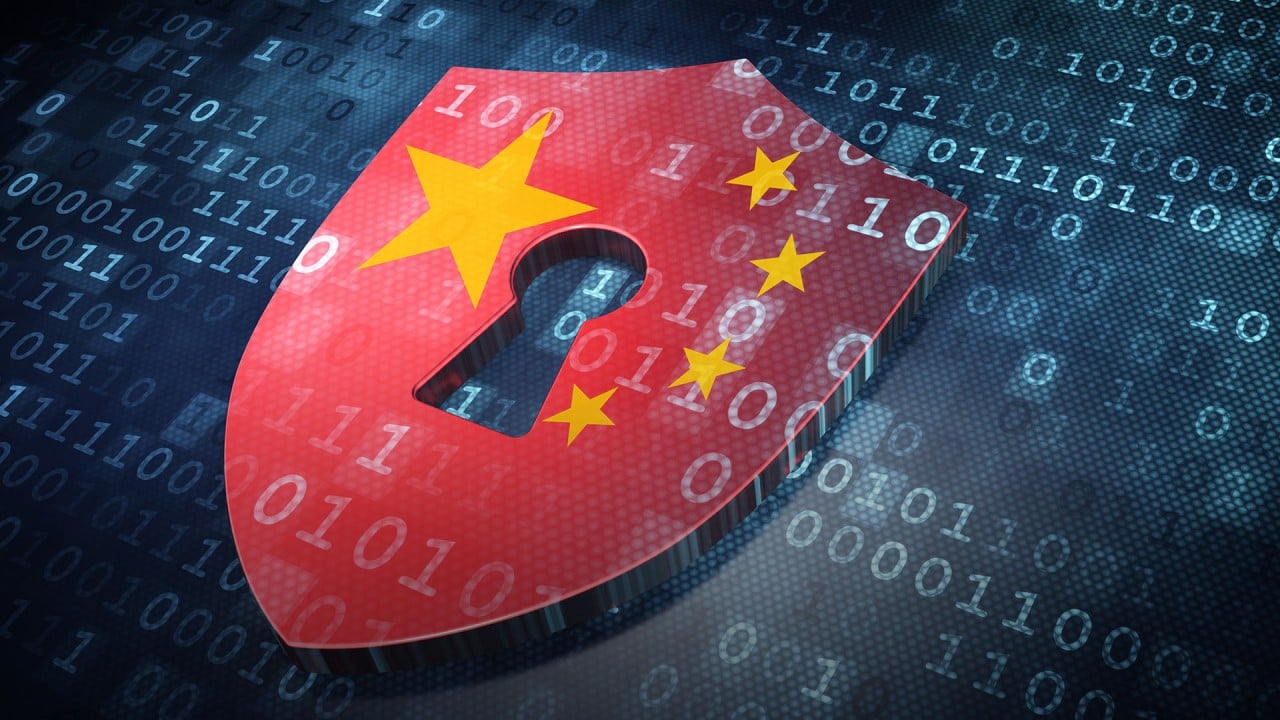 07:30
Why China is tightening control over cybersecurity
Why China is tightening control over cybersecurity
Chinese companies were also encouraged to establish more overseas research and development centres and work with foreign firms. The government, meanwhile, promised to advocate for Chinese standards in international digital governance.
The new guidelines come amid a growing rivalry between China and the US for mastery of technology that will shape the 21st century, from semiconductors to
satellites
to supercomputers.
Washington has implemented a host of sanctions and used its international clout to restrict China's access to advanced equipment and devices over the past year, targeting companies like telecommunications giant
Huawei Technologies Co.
The Biden administration earlier this month added another 23 Chinese companies, most of which are tech firms, to its trade blacklist over suspected human rights abuses in
Xinjiang
Uygur autonomous region. Inclusion on the Commerce Department's Entity List essentially bans Americans from selling goods and equipment to those firms.
Despite the growing number of US restrictions, China's commerce ministry last week also reduced the list of banned and restricted technology imports to 24 items from 126. The ministry's new list removes import bans on technology in forestry, printing, petroleum processing, pharmaceutical manufacturing and car manufacturing.
It also relaxed import restriction criteria, removing mention of "technology that will have a significant impact on China's public interest" and the use of restrictions "to protect the country's international financial status and international balance of payments".
Beijing added new items to the list of restricted imports, deep fake technology and data encryption. The policy draft is open for public comment until August 5.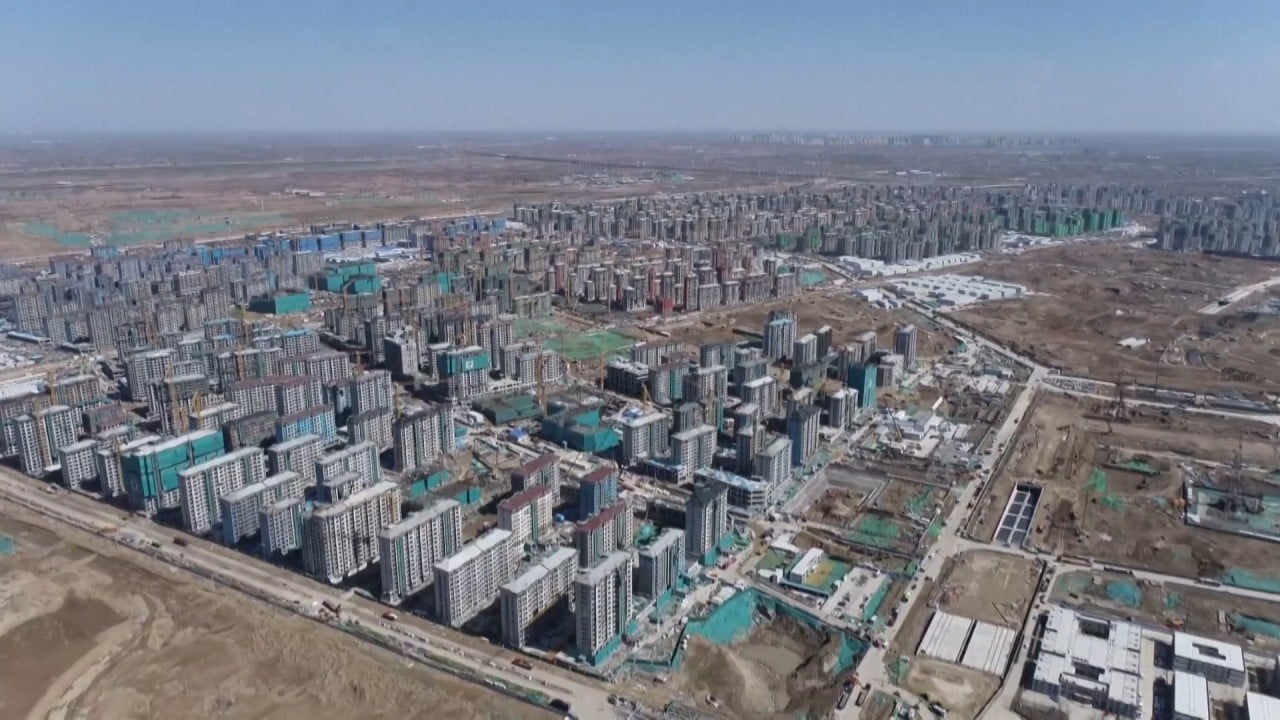 02:00
Construction in full swing to build China's 'city of the future', Xiongan
Construction in full swing to build China's 'city of the future', Xiongan
It remains to be seen whether Beijing's top-down approach of mobilising the country's public and private companies will help the country gain a technological advantage over the US. But it is clear that Washington's targeted technology restrictions are of growing concern among policymakers.
Chen Wenling, chief economist at the China Centre for International Economic Exchange, said the Biden administration was using the tech war as the main axis in its strategic containment of China.
"Biden's style is more targeted. If Trump was shooting with a machine gun, then Biden is directional blasting," she said, referring to the current and former US presidents at a forum held by the China Centre for International Economic Exchanges last month.
"The US government is increasingly tightening investment [rules] for Chinese companies; the hit on Chinese hi-tech firms is getting severe."
Beijing hopes the new technology guideline and reduced list of banned imports will help improve domestic business competitiveness.
At the same time, it has also sharpened supervision of Chinese companies' overseas activities, including enhancing the national filing and reporting system for outbound investment to reduce risk.
In releasing its new technology policy, Beijing also called on Chinese companies to "increase awareness of intellectual property (IP) protection [when investing abroad], improve the system of data security management and take necessary technical measures to protect data security and individual information".
China has since taken steps towards curbing IP theft after requests from the US to halt the practice and stop forcing American companies operating in the country to hand over commercial secrets as a condition of doing business there.