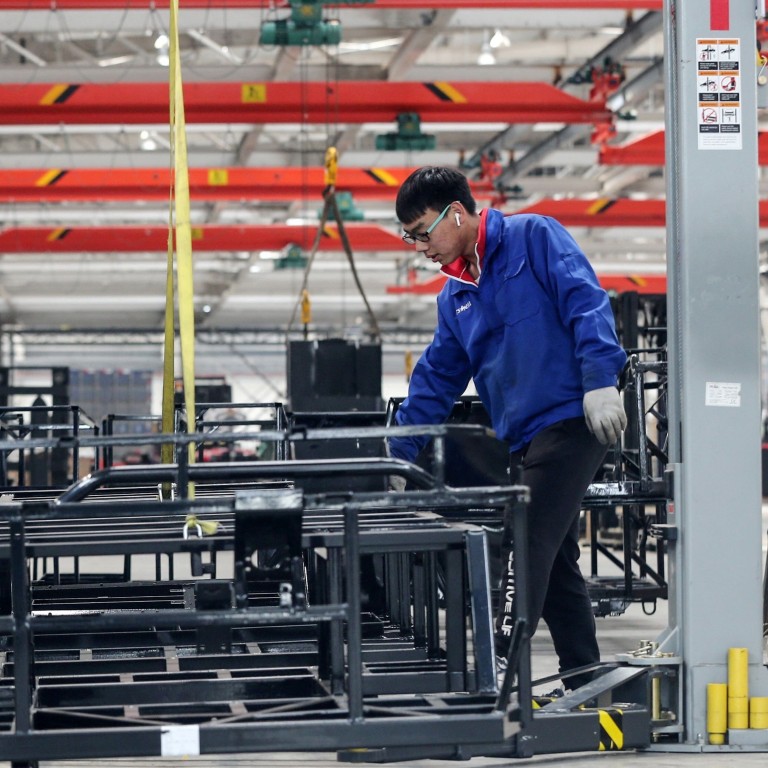 As China's population ages, the world's factory struggles to recruit young migrant workers
For a new generation of Chinese migrant workers, labour-intensive factory work no longer has the same appeal as it did for their parents
As the country's migrant workforce gets older and smaller, labour shortages are starting to be felt in some traditional manufacturing sectors
This is the third in a series of stories on China's job market, looking at its history, the role of migrant workers, inequality and the future for its graduates entering the workforce.
After riding out the worst of the Covid-19 pandemic, Chinese factory owner Cai Zhongpeng is turning his attention to another, arguably more dangerous long-term threat: a shortage of workers.
The 37-year-old businessman, who makes infrared heating bulbs for livestock, is one of scores of small manufacturers dotted across the world's second largest economy who is finding it increasingly difficult to find employees as the nation's migrant workforce shrinks and ages.
China's reputation as the factory of the world was built largely on the backs of
migrant workers
who left their rural hometowns by the tens of millions for opportunities in bustling export hubs. But for a new generation, labour-intensive factory work no longer has the same appeal.
"There are about 60 workers in my factory and most of them are in their early 50s," said Cai, a second-generation businessman who runs Fengrun Electric Lighting in Huzhou, a city in the eastern province of Zhejiang.
"Most of the workers in factories around the country are in their 40s and 50s now, and it's rare to see young manufacturing workers."
In 2019, the percentage of migrant workers over 50 years old reached 24.6 per cent, more than doubling from 11.4 per cent in 2008, according to the National Bureau of Statistics (NBS). Since 2013, that figure has grown at about 1 to 2 percentage points per year.
The growth rate of the migrant worker population peaked at 5.42 per cent in 2010, slowed to 0.84 per cent in 2019, before finally shrinking 1.78 per cent last year, because pandemic-related restrictions
forced millions to stay home
.
Today, some 285 million rural migrant workers are estimated to be employed on production lines, construction sites or cleaning houses for the wealthy.
Still, the figure belies the acute labour shortages plaguing some traditional
manufacturing sectors
in China.
Although the central government is pushing for automation to fill the gap, many smaller firms cannot afford to replace their workforce with robots, especially if export orders start to slow after the recent pandemic-driven boom.
In the meantime, increasing automation in factories is exacerbating the labour problem, driving down wages and making factory work even less appealing for younger generations who are uninterested in working gruelling hours for low pay.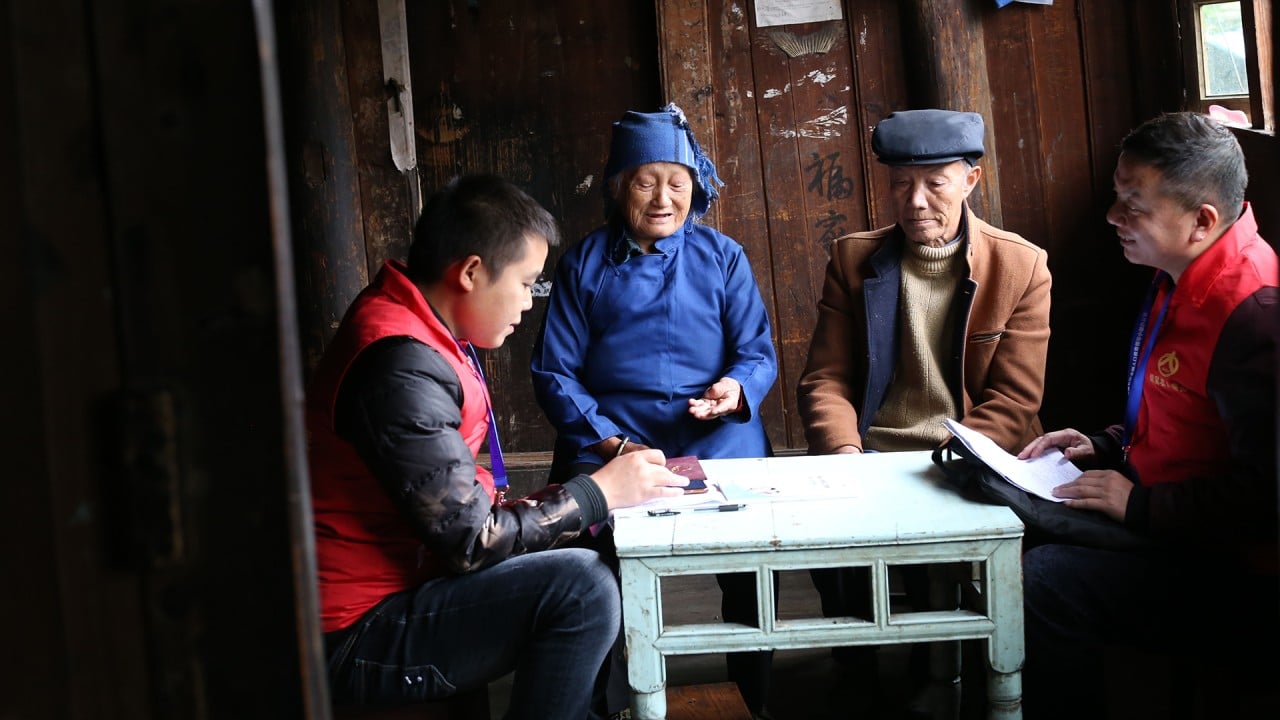 10:42
China 2020 census records slowest population growth in decades
China 2020 census records slowest population growth in decades
About 49 per cent of migrant workers are employed in secondary industries, with most working in manufacturing and construction, according to NBS' annual migrant workers monitoring survey report in 2019.
But as China's economy matures and turns towards domestic consumption, the younger generation is increasingly opting for the services sector.
Li Ming, a food courier in the southern export hub of Guangzhou, typifies the negative attitude towards factory work held by many in his generation.
"I am sick of working six days a week, 10 hours a day in a factory. I will never work as a factory worker like my parents," said Li, who is in his late 20s and was briefly employed at the same factory as his mum and dad.
He said his current monthly income is better than what he could earn in his old job and he has more time to play mobile games and spend on social media.
Last year, a survey of young migrant workers by the Chinese Academy of Social Sciences found that 78 per cent of nearly 6,000 respondents came from migrant worker families, and nearly 40 per cent had left children behind to work in cities.
Frequent job changes were the norm for the group, with more than a third of respondents believing their work was meaningless and another quarter unsure if their work was meaningful.
Disillusionment among young migrant workers is proving a major recruitment challenge for smaller companies.
"Now except for those giant factories with 10,000 workers or more, it's usually difficult for small and medium-sized enterprises to recruit workers in their 20s and 30s," said Liu Kaiming, founder of the Shenzhen-based Institute of Contemporary Observation, which monitors working conditions and performance among contract manufacturers.
Stagnating wages in China's factories are another major deterrent for young people.
Although the Covid-19 pandemic may have
consolidated China's status as the world's factory
– with the country notching up record exports as production in developed countries remained below capacity – overall profits did not improve much on 2019, leading to declining incomes for a large number of migrant workers, according to industry insiders.
"Take the digital textile industry as an example. Since October last year, factories have been saturated with orders but the wages of production line workers are lower than in 2018 and 2019," said Peng Biao, an analyst with Fashionprint.com, which closely monitors supply chains.
"The same job earning 6,000 yuan (US$928) in 2018, now only earns 5,000 yuan."
Even as China's export orders began bouncing back in late 2020, manufacturers were looking to cut risk by automating production. The
pandemic accelerated the trend
, putting even more pressure on factory wages in the process, experts and industry insiders said.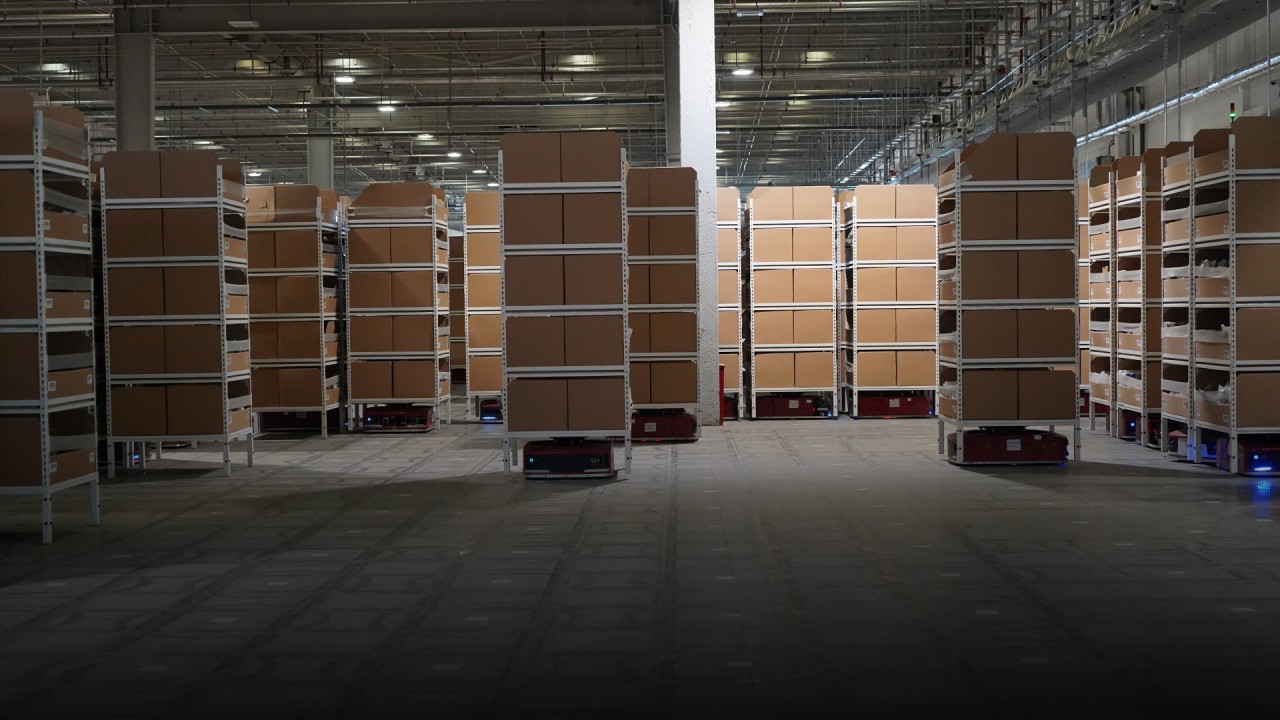 02:20
Intelligent sorting systems help China's JD.com cope with demand during Covid-19 pandemic
Intelligent sorting systems help China's JD.com cope with demand during Covid-19 pandemic
Labour costs as a proportion of overall factory expenses have dropped by 20 per cent compared to 2019, as more companies launch automated production lines, according to Liu.
"In the bathroomware industry, for example, labour now accounts for about 10 per cent of the total cost, and this figure should be at a medium level compared to other industries," he said.
Hu Haifeng, sales manager of Rokae Robotics, said demand for automation is peaking because of the pandemic.
"There is an urgent need among manufacturers, because a high level of automation means strong anti-risk capacity in the future for either the ageing of China's population or the recurrence of the pandemic," said Hu, whose 6-year-old company expects sales to rise to 300 million yuan (US$46.4 million) this year from 100 million last year.
But not everyone is able to retool their workforce so easily.
"It is difficult for me to invest in more industrial robots to replace the rest of my workers. Because if all the production process is automated, it will cause my yield rate to drop a lot," said Cai, referring to the larger number of defective products produced by automation.
"Assuming 20 years from now automation can replace half of the current workforce, if the Chinese manufacturing industry maintains its current, or even greater capacity than now, then where can we find the required labour?"
China could even risk going down the same path as the United States, Cai added.
"A shrinking manufacturing industry will cause a large number of factory jobs to disappear … and costs will increase exponentially," he said.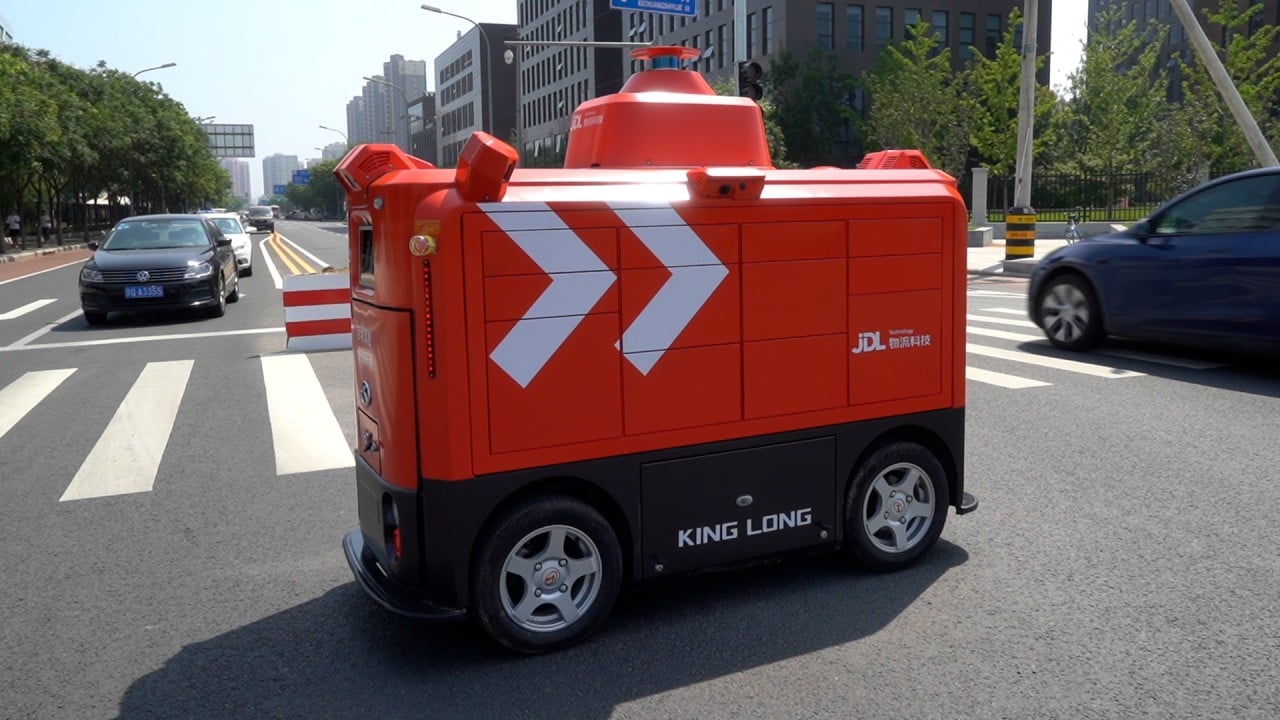 02:57
Chinese smart van system provides seamless automated delivery service
Chinese smart van system provides seamless automated delivery service
China had 23.4 million births per year in between 1963 and 1990, helping fuel its rise as a manufacturing power, said Yi Fuxian, a researcher at the University of Wisconsin-Madison and a long-standing critic of Beijing's birth restrictions.
The country increased its share of global manufacturing exports from 2.5 per cent in 1992 to 19.6 in 2015, Yi said, but that number is on a downward trend.
"The official number of births has been declining since 1990, with only 12 million births in 2020 – just half of India's – meaning that many Chinese industries will soon have a shortage of young workers, which could lead to a decline in exports," he said, adding he estimated births actually fell below 10 million last year.
In the first half of 2021, China's exports rose by
38.6 per cent year on year
to US$1.52 trillion, consolidating its recovery from the pandemic. But trade growth is expected to slow in the last six months of the year.
A long-term downward trend in exports will undermine the profitability of China's manufacturing sector, reducing job opportunities for migrant workers and further lowering incomes.
China's increasingly tense relationship with the US and Europe – which has been complicated by the pandemic – and the rising cost of labour, land and taxes are all complicating the situation.
"Due to geopolitical relations, most electronics factories I know have plans to relocate some production capacity out of China," Liu said.
"Perhaps the pandemic stalled the speed [of relocations] in the past two years, but they have not stopped, especially in electronics, medicines and new energy."
In the meantime, factories will continue struggling to find enough young people to work their production lines. The share of migrant workers aged 16-20 dropped from 10.7 per cent in 2008 to 2 per cent in 2019, while those aged 21-30 fell from more than 35 per cent in 2008 to 23.1 per cent over the same period, official statistics showed.
That worries some observers like Liu, who wonder how China will replenish its manufacturing workforce.
"These older workers, who are willing to endure years of boring, repetitive overtime work on the assembly line, are the cornerstone of China's success as the world's factory," he said.
"Meanwhile, the next generation will certainly say no to this factory life and will be only willing to work in the freer services sector."