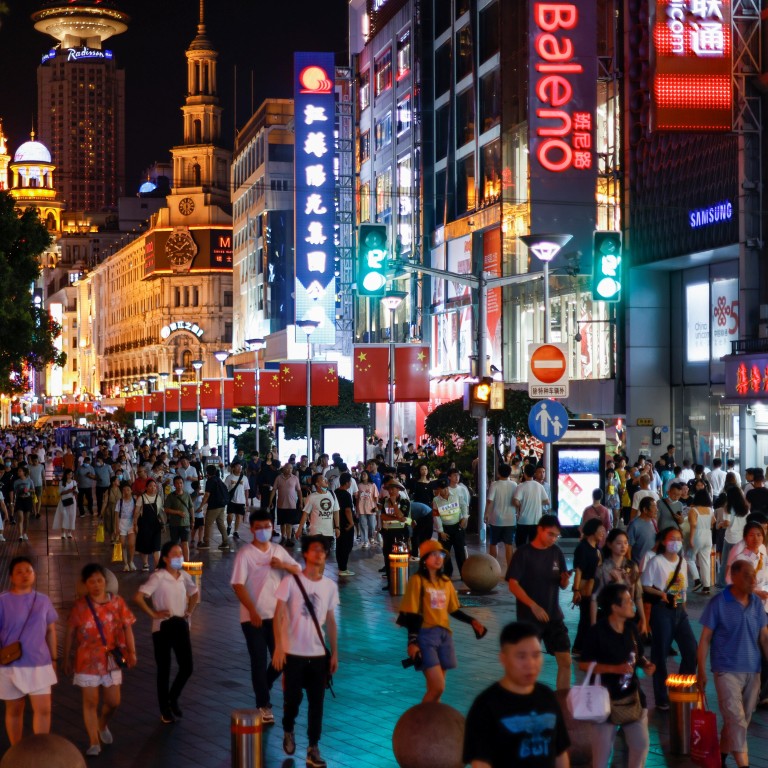 New Covid-19 variants prompt IMF to slash China, emerging Asia economic growth outlook
The International Monetary Fund (IMF) trimmed China's GDP growth forecast for this year to 8.1 per cent, down from April's projection of 8.4 per cent
Steady economic recovery is not assured so long as segments of the world's population remain unvaccinated against the virus and its mutations, the IMF says
The International Monetary Fund (IMF) on Tuesday cut its economic growth forecast for China this year because of the patchy recovery from new coronavirus variants, as Beijing focuses on reducing debt and public investment.
The Washington-based organisation trimmed China's gross domestic product (GDP) growth estimate to 8.1 per cent, down from April's projection of 8.4 per cent. But the country's growth forecast for next year edged up 0.1 percentage points from April to 5.7 per cent.
The IMF also scaled back its forecast for emerging Asia and developing economies to 7.5 per cent this year from 8.6 per cent in April. By contrast, it upgraded its estimate for the United States to 7 per cent this year from 6.4 per cent in its previous forecast.
"Smooth and durable recoveries are not assured even in places where infections are seemingly under control," the IMF said. "Economies are diverging even further, influenced by differences in the pace of
vaccine roll-out
and policy support."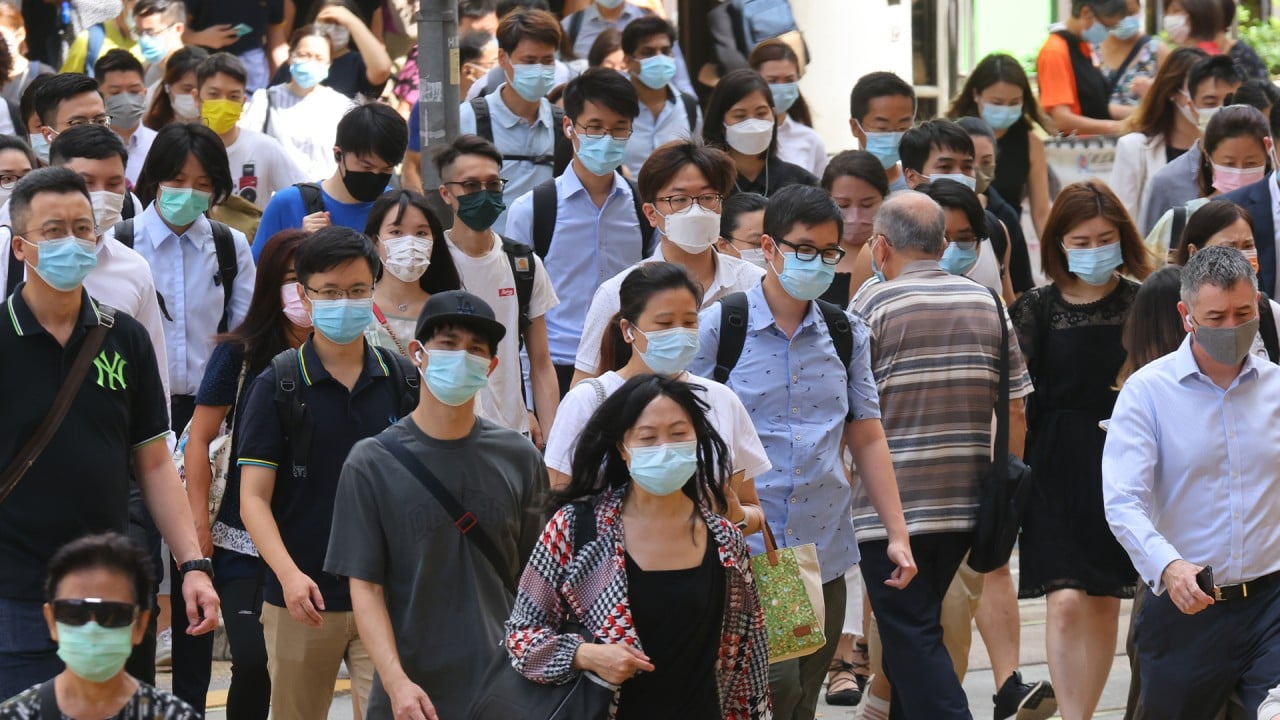 04:55
Hong Kong, Australia's goal to eliminate Covid-19 'not sustainable', says infectious disease expert
Hong Kong, Australia's goal to eliminate Covid-19 'not sustainable', says infectious disease expert
The pace of global vaccinations stood at about 40 million doses a day at the end of June, with China alone accounting for more than 20 million daily jabs.
Emerging markets and developing economies could face a double hit from the worsening health crisis as new variants spread and tighter external financial conditions, the IMF said.
The risk of monetary tightening in the US due to inflation could result in a sudden rise of US interest rates from current low levels, which could have adverse spillover effects on emerging markets and be particularly deleterious for countries where recovery is still nascent, the policy space limited and debt levels elevated.
"Tighter monetary policy in the US can constrain the room for emerging market central banks to react to their own domestic imbalances if their currencies depreciate against the dollar," the IMF said. "Those [countries] with depleted space and increased fiscal risk should give added weight to preventing disruptive debt dynamics."
Despite a rebound in the US dollar in the past month, China's yuan has remained relatively strong, reaching a five-year high of 99 against a
basket of foreign currencies
on Friday.
China's 10-year government bond yield currently still offers a significant premium over US treasuries, supporting capital inflows and the yuan's value, said Ju Wang, senior currency strategist at HSBC.
But prospects of weaker growth would adversely affect debt dynamics and compound fiscal risks, the IMF said.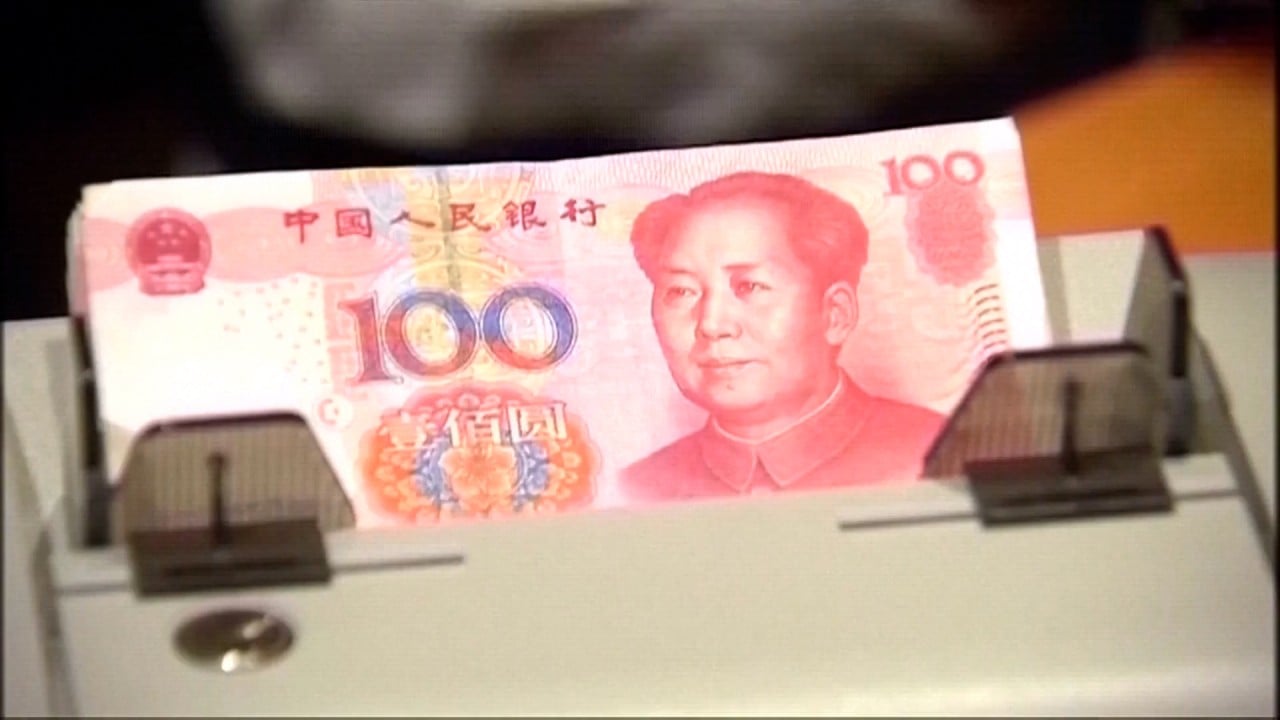 01:19
China's economy rose 7.9 per cent year on year in the second quarter of 2021
China's economy rose 7.9 per cent year on year in the second quarter of 2021
Government debt in emerging market economies is projected to rise, primarily due to China. China's gross debt is expected to rise to 70.3 per cent of GDP this year from 66.3 per cent in 2020, the IMF said.
Meanwhile, China's projected fiscal deficit was cut by the IMF to 8.3 per cent of GDP this year from 9.6 per cent in April due to outturn in the first half of the year.
The tumble in
Chinese and Hong Kong stock markets
this week follows Beijing's attempts to rein in private companies in the education, technology, fintech, food delivery and property sectors, as it seeks to cut financial risk and shift away from a growth model based on high levels of investment.
In particular, China's
debt reduction campaign
remains a high priority for policymakers, and global history suggests that even orderly deleveraging is associated with lower growth rates in the near term before longer term benefits can be realised, said Chris Kushlis, Asian markets fixed income sovereign analyst at T. Rowe Price.
Focus on containing off-balance sheet risks of local government borrowing implies there will be continued pressure on local government spending, Kushlis said.
Geopolitical tensions, social unrest or weather related natural disasters, which have increased in frequency and intensity due to
climate change
, could further weigh on the recovery, the IMF said.
Chinese foreign vice-minister Xie Feng held a meeting with US deputy secretary of state Wendy Sherman on Monday morning, hoping to improve ties after an acrimonious meeting in March between Secretary of State Antony Blinken and China's most senior foreign policy official Yang Jiechi.
"Yesterday's US-China diplomatic meeting went about as badly as the previous one in Alaska," said Michael Every, global senior macro strategist at Rabobank. "If the big picture doesn't change then expect further surprises to appear out of the red."
This article appeared in the South China Morning Post print edition as: IMF cuts growth forecast after new coronavirus variants take their toll