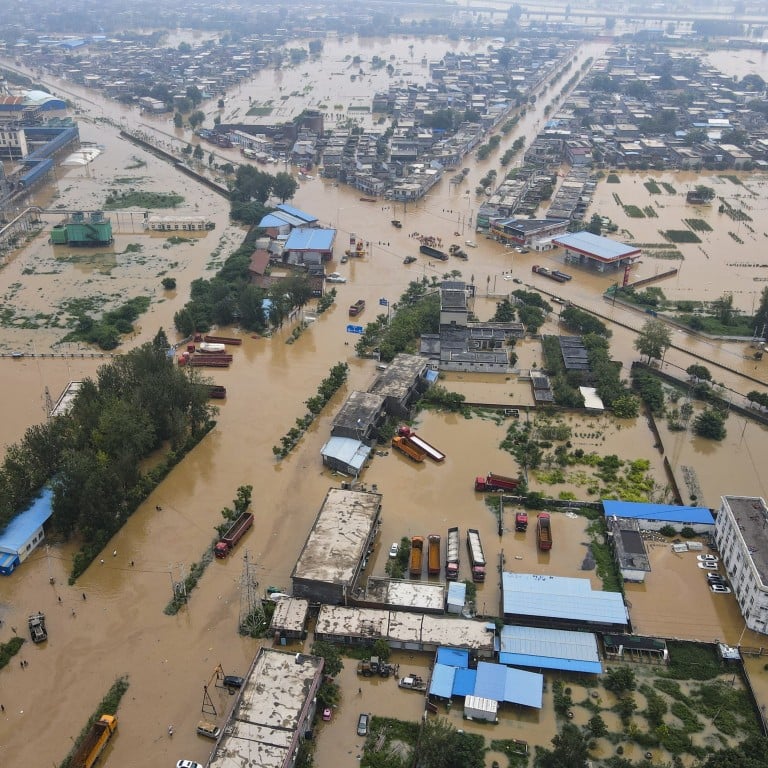 China floods: food security, inflation concerns with close to 1 million hectares affected in Henan
Some 972,100 hectares (2.4 million acres) of crop fields have been affected by the floods in Henan province, raising concerns over food inflation and security
Henan province accounts for almost a third of the national wheat supply and around a tenth of the nation's corn, vegetable and pork production
The floods in the central province of Henan pose a threat to one of China's biggest agricultural regions, but any disruption to national food supplies will only be temporary, according to analysts.
The so-called granary of China accounts for almost a third of the national wheat supply and around a tenth of the nation's corn, vegetable and
pork production.
But as of Monday, 972,100 hectares (2.4 million acres) of crop fields have been affected by the floods, raising concerns over food inflation and security.
While the
region's wheat season
is over for this year, corn and vegetables yet to be harvested have become the latest victims.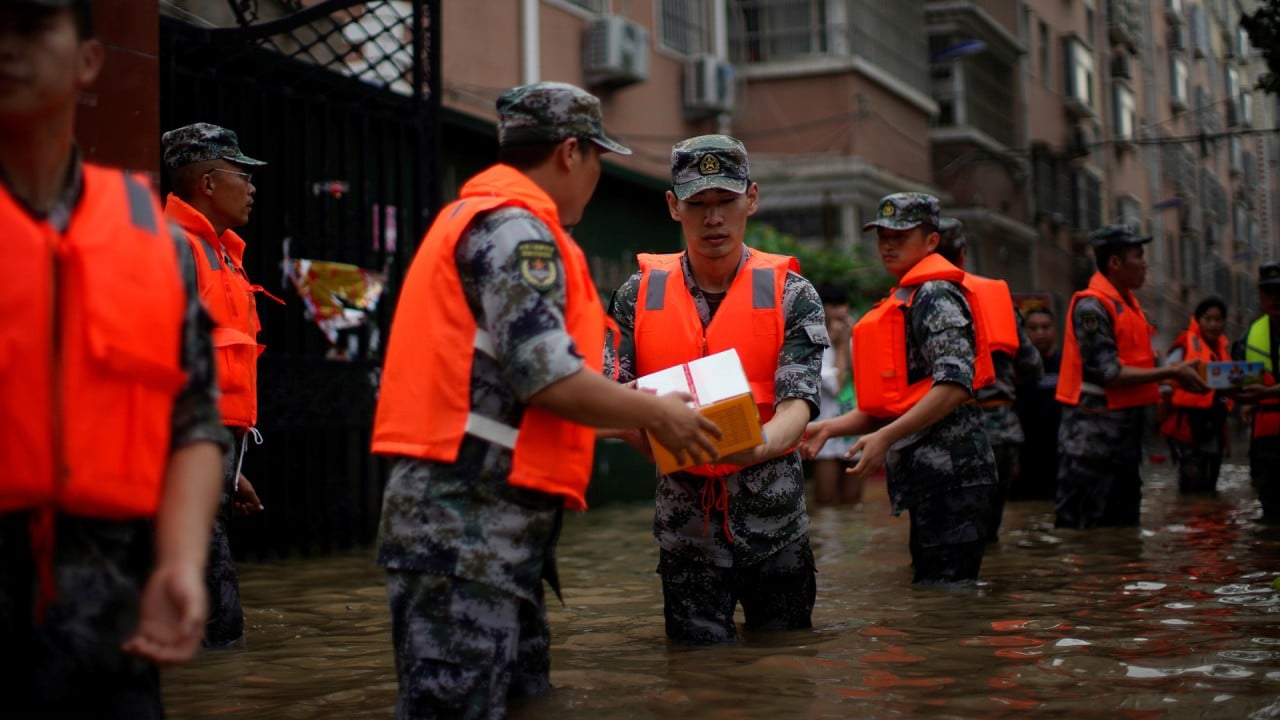 01:51
Central China begins clean-up after record floods but other other cities brace for typhoon
Central China begins clean-up after record floods but other other cities brace for typhoon
According to the Henan provincial government, the harvest yield across more than 40 per cent of the affected fields is set to fall by at least 30 per cent, with some 100,000 hectares set to lose 80 per cent or more.
Local authorities in Weihui, a county in northern Henan, said on Tuesday morning that floods in parts of the county had started to decline, but photos and videos taken by local residents showed water levels actually rose overnight.
One farmer from a nearby village, who did not want to be named, said the water had not receded and had reached over two metres (6.6 feet) at the deepest point.
"Our village mainly grows corn, some other villages nearby also grow vegetables," the farmer said. "Many villages are gone now, and all the crops have been flooded."
The hometown of migrant worker Ren Zhiqiang, a village near Puyang county around 100km northeast of Weihua, has been flooded for five days, affecting corn and peanut crops.
"Some crop fields have been flooded, luckily the floods stopped rising [on Monday] and started receding," Ren said.
Food supply disruptions have forced up prices, but analysts said the impact is only likely to be temporary and confined to Henan province and nearby regions.
The destroyed crops, coupled with transport disruptions, contributed to the rising prices, but the impact will be minimal, said analysts from Industrial Securities.
"Logically, heavy rainfall may raise food prices, but the impact is not significant from historical data," the analysts said.
In general, China's food prices have recently been falling, with the
consumer price index (CPI)
dropping in June compared to a month earlier. The drop was mainly caused by plunging pork prices, as nationwide stocks have rebound from the African swine fever crisis.
"Floods may cause fluctuations in food prices in the short term, but they have not had a substantial impact on the country's food supply in general," said Sun Fu, an analyst at Huaxi Securities.
But Zhong Zhengsheng, chief economist at Ping An Securities, believes the floods may push up China's CPI by between 0.1 to 0.2 percentage points, mainly due to rising vegetable prices over the next one to three months.
Vegetable prices at Xinfadi, Beijing's biggest food wholesale market to which Henan is one of the major suppliers, increased by 3.29 per cent last week compared to a week earlier.
"Vegetables are more vulnerable to floods, as they usually grow on flat plains, so a rising price is inevitable," said Lin Guofa, a senior analyst at Bric Agriculture Group. "But its short growing periods mean the surge will be short term too."
But corn, while having suffered from the floods, will not affect China's CPI due to its low weighting in the index, explained Zhong, with grains accounting for just 2 per cent of the basket.
"China's
overall supply of grains will remain stable
despite the floods," Lin said. "Since the second half of 2020, China has significantly increased grain imports. It is estimated that corn imports will reach about 30 million tonnes in 2021, increasing by 20 million tonnes."
Henan is also one of the biggest pig farming provinces in China, and in the first quarter of the year, its pork supply accounted for over nine per cent of the national output.
But the price of pork, a staple meat in China, is also unlikely to be affected as current redundant pig stocks will be spared any flood impact, analysts said.
"The impact of heavy precipitation may not be significant [on the price of pork]," said the report from Industrial Securities.
"Based on historical experience, we observe that in 2016 and 2017, when the floods were more severe, neither heavy rainfall nor floods pushed up pork prices."
Pork prices in China
have seen a sharp decline since the beginning of the year, and as of Friday, the wholesale price had dropped 55 per cent from January's high.
"The major factor affecting [the price of pork] is still supply and demand," added Zhong from Ping An Securities. "The current downward pressure on pork prices has not yet been fully released."
But Lin from Bric Agriculture Group warned that severe floods could instead reignite the spread of the African swine fever, which was first detected in China in 2018 and continues to worry the country's pig farming industry.
"The floodwater may carry viruses," Lin said. "Even after the floods recede, the high temperature and humidity may also add to the vulnerability of the pigs."
This article appeared in the South China Morning Post print edition as: deluge poses threat to 'granary of china'