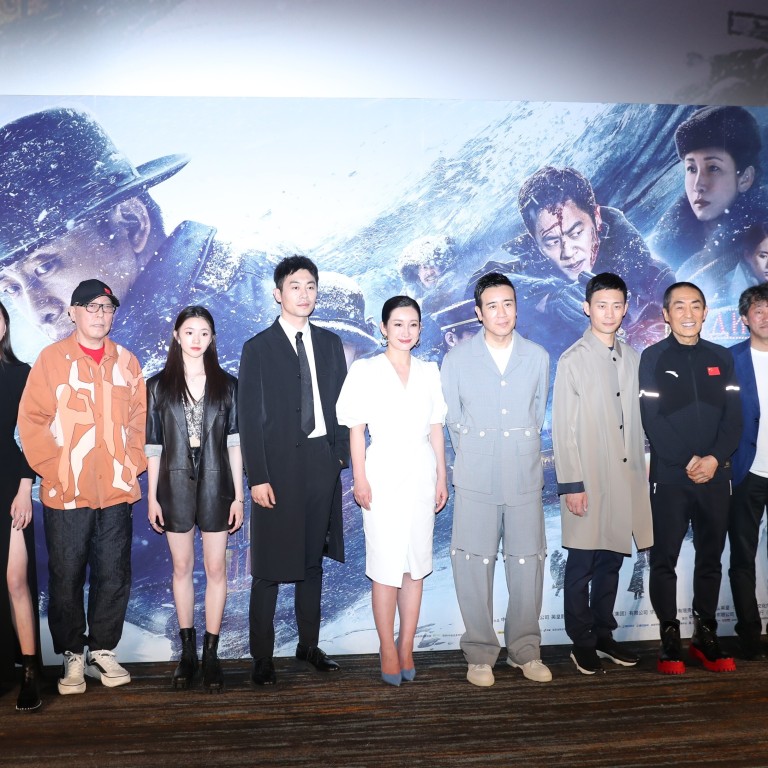 China's domestic brands boom, fuelled by nationalism, with Li-Ning, Anta standing out from the crowd
Domestic brands like Li-Ning and Anta have benefited, boosted by rising nationalism, improvements in quality and a multimillion dollar live commerce sector
Tensions with many Western countries, including the United States, have also driven some consumers to turn to national brands
For Chinese director Zhang Yimou and well-known actor Ni Dahong, track suits were the attire of choice for a red carpet premiere in late April, although as this came just a month after a nationwide boycott of H&M, Adidas and Nike, the decision behind the wardrobe selection was viewed as more than just a fashion statement.
With fellow cast members from the sky thriller Cliff Walkers choosing for more traditional suits, blazers and ties, Zhang opted for an Anta track suit with the Chinese flag appearing on the left chest. The distinctive five golden stars on a red background was also found on Ni's baseball cap, while he was wearing a tracksuit from another domestic sportswear brand, Li-Ning.
Users on Douban, one of China's most influential social networking websites which has seen a rise in nationalist sentiment over the past few years, responded positively to the choices of attire with "support national brands!" and "good, very conscious" among the messages, while one said Zhang was worthy of his "national teacher" nickname "on all levels!".
Around a month earlier,
H&M, Adidas and Nike
along with various other international fashion brands, had been boycotted by Chinese consumers and celebrities after they refused to use
Xinjiang cotton
in their garments due to allegations of forced labour in the country's far-west region.
Since March, the share prices of Li-Ning and Anta have doubled, with Li-Ning expecting net profits for the first half of the year to be "no less than 1.8 billion yuan (US$278 million)", more than three times that of the same period last year, while they could even exceed the net profits for the entire 2020.
Anta, meanwhile, is expected to record a year-on-year increase of not less than 110 per cent in net profits in the first half of the year.
Tensions between China and many Western countries, especially the United States, have driven some domestic consumers to turn to national brands, though improvements in quality over the past few years, coupled with changes in consumer behaviour, have also played an important role, analysts said.
"It is quite similar to the consumption change that has occurred in Japan, where consumers at first preferred to buy high-end foreign brands to establish their social image, but now are favouring national brands," said Yu Guoming, a professor of online public opinion at Beijing Normal University.
"Now the
Chinese economy
is also expected to rely more on the
'internal circulation',
which is to say, the country's cultural climate now supports the dominance of national products among Chinese consumers and markets."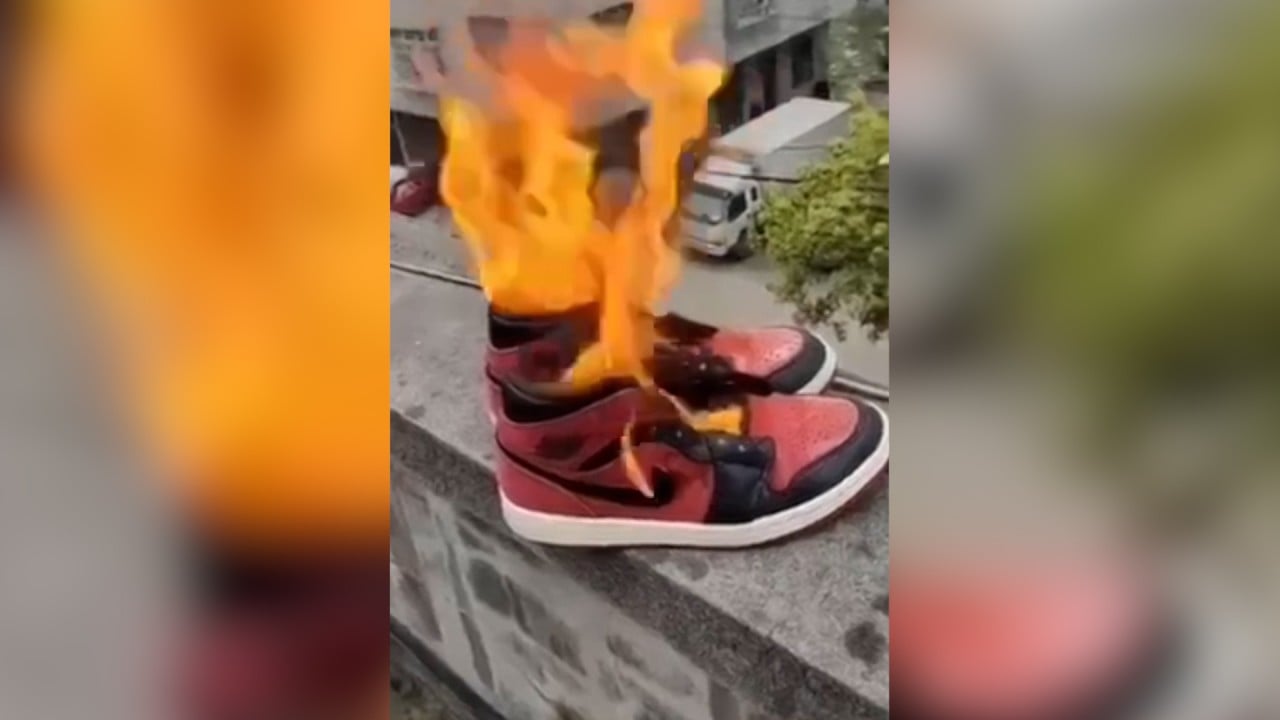 02:38
Global brands face backlash in China for rejecting Xinjiang cotton
Global brands face backlash in China for rejecting Xinjiang cotton
Last year, combined sales from Nike, Adidas and Skechers were more than double that of Anta, Li-Ning and fellow major domestic sports brands Xtep.
But if there is a long-term 10 to 20 per cent decline in the sales of the three overseas brands, the marginal improvement for Chinese brands will be "very obvious", said a report by Zheshang Securities last month.
China has traditionally been among Nike's top markets with roughly a 20 per cent share of the total revenue, but in June, the company reported its sales between March and May in Greater China only grew by 17 per cent.
The drop was attributed to falling sales on e-commerce platform Tmall, according to data from American financial service firm Cowen, while at the same time, keywords like guochao – a Chinese phrase referring to home-grown fashion – were trending.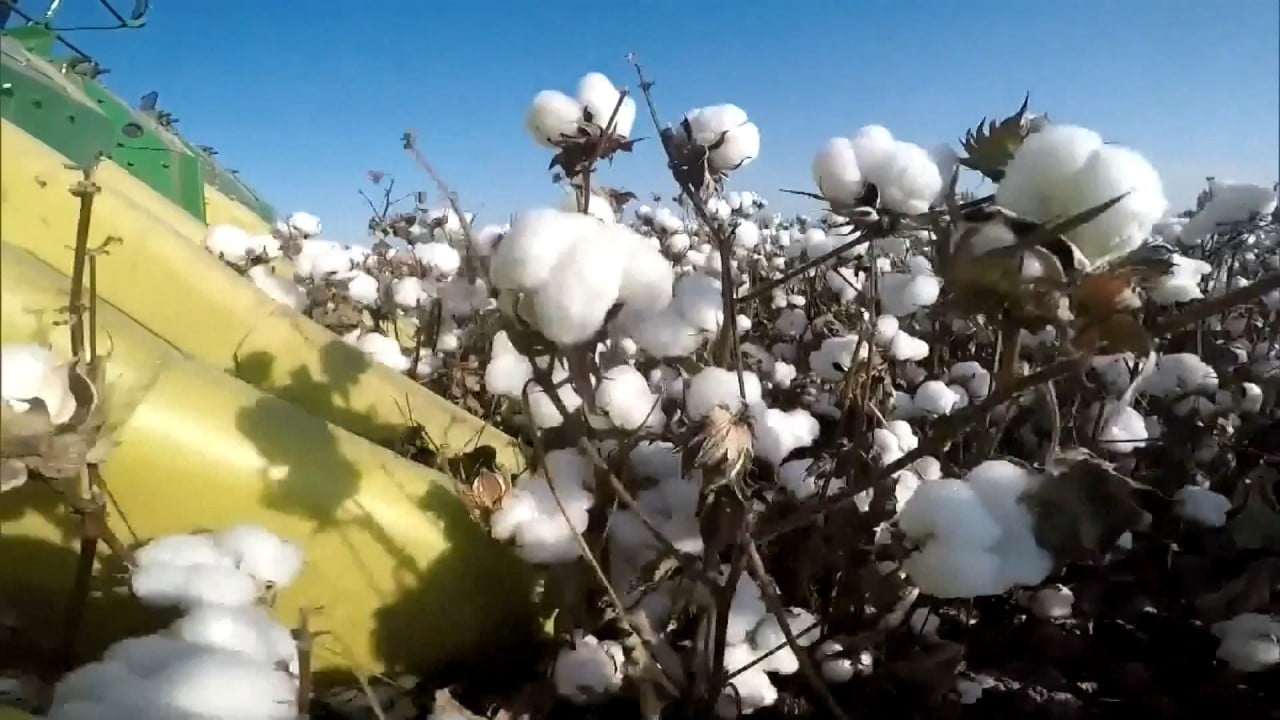 01:08
Xinjiang, China's top cotton producer
Xinjiang, China's top cotton producer
Tao Yanmei, an analyst at investment research platform Equal Ocean, said domestic brands started to take more market share around five years ago, but they did not really take off until after the coronavirus pandemic, and the trend has extended from sportswear to cosmetics, as well as food and beverages.
In the first half of June, as part of China's so-called 618 shopping festival – an event hosted by JD.com modelled after Alibaba's Singles' Day – Chinese brand Zhuben topped the sales in the make-up remover oil category on Tmall. Fellow domestic brand Narwal, meanwhile, topped the vacuum robot category, traditionally dominated by America's iRobot. Alibaba is the owner of the South China Morning Post.
Foreign brands Shiseido, Lancôme, Estée Lauder, L'Oréal and Yves Saint Laurent, though, remained the highest performing beauty brands, according to a recent report by Launchmetrics, despite the interest shown in the Chinese brands during the online shopping festival.
"Domestic brands have won some market share over the past few years, but big foreign brands are still very influential in China, which has not been particularly fundamentally reversed or changed, according to our research," added Yu.
Domestic products are becoming more popular among young people, and the post-1995 group aged between 16-25 have surpassed the post-1985 group in terms of shopping preference for Chinese products, said a report by JD Big Data Research Institute.
The post-1995 group now accounts for 25 per cent of the sales of mobile phones, cosmetics and sportswear on JD.com, one of China's e-commerce giants.
In 2020, the number of domestic brand consumers grew 18 per cent faster than international brands on the same platform.
While on Douyin, the Chinese version of Tiktok, from May 25 to June 18, spending by those born after 2000 increased by 392.1 per cent from a year earlier, while spending by those born after 1990 and 1980 recorded year on year growth of 225.9 and 187.2 per cent, respectively.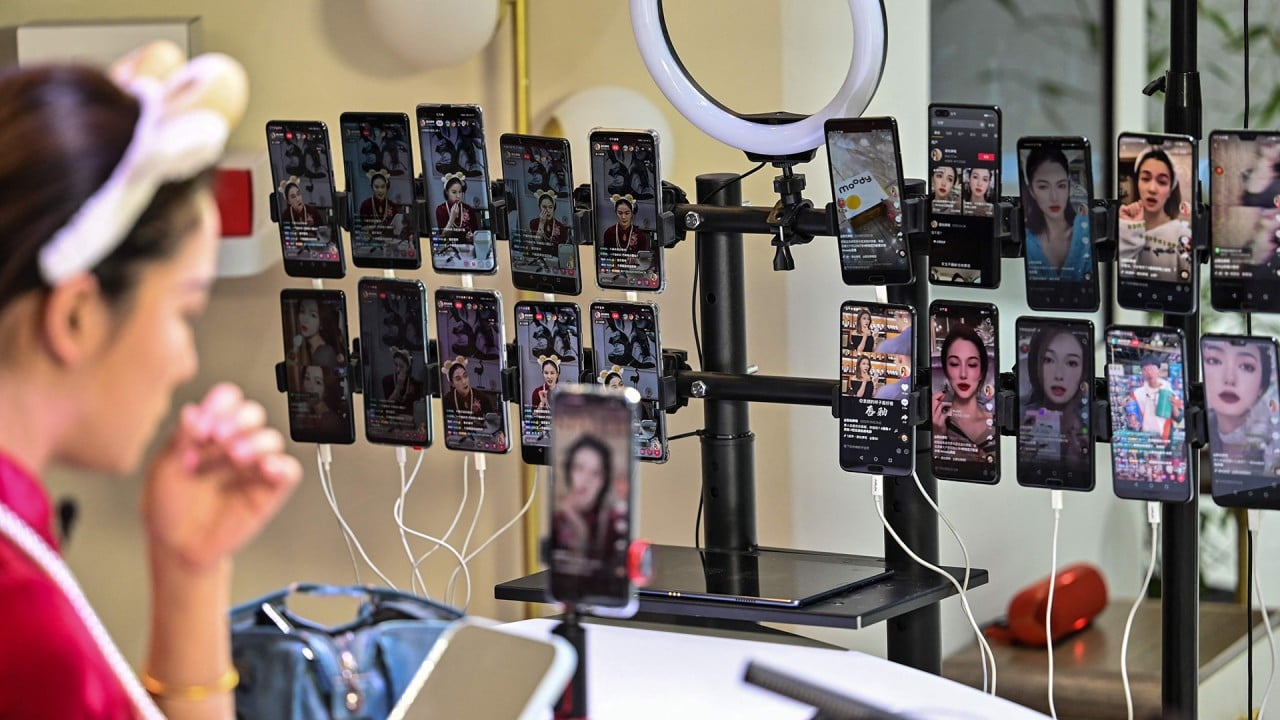 10:19
China's e-commerce and live-streaming booms are opportunities for private equity, Carlyle Group says
China's e-commerce and live-streaming booms are opportunities for private equity, Carlyle Group says
"Chinese people used to wear Li-Ning too, but no one felt that it was fashionable, but now it is a fashion when you wear Li-Ning, that's a real and huge change. This is a result of the development of the
Chinese economy
," said Zou Zhendong, a professor of communication at Xiamen University.
Short video platforms, particularly live commerce – the combination of streaming video and e-commerce – on Douyin and Taobao, have also significantly contributed to the popularity of domestic brands.
With around 600 models across the country promoting his products on social media, Li Zhiguang, founder of Guangzhou-based men's underwear brand Looksee, has seen sales jump by around 30 per cent from the same period last year after he started to promote his brand on Douyin a few months ago.
Looksee's countless promotional videos on Douyin mimic Victoria's Secret angels, with male models wearing a pair of angel wings on their back with lights flashing on the big screens behind them as they walk down from the runway.
"The Influencers, who have been idolised by the public nowadays, just keep promoting stuff during live streaming, they look so convincing that viewers feel like they are losing out if they don't buy the recommended stuff," said Tao from Equal Ocean.
In the first 18 days of June, Weiya and Li Jiaqi, two of the best-known live commerce influencers in China, carried out 17 live commerce shows, with their sales reaching 3 billion yuan (US$462,000) and 2.2 billion yuan, respectively.
Tao added that "patriotism", which is prevalent on platforms such as Bilibili, the most popular video-sharing site with the younger Chinese demographic, is an important factor influencing consumption behaviour, especially since Chinese cosmetic brand Florasis became a hit in Japan.
Using ancient Chinese recipes for cosmetics and make-up with flower essences and herbal extracts, the Hangzhou-based Florasis launched on Amazon Japan in March, and despite the price being 859 yen (US$7.8) higher than Chanel, its ancient lock-shaped lipstick entered the top three list of hourly lipstick sales on the first day after its launch.
"This is something that has never happened before with a domestic brand, Chinese consumers feel so proud that their motherland is developing so fast, and they are motivated to buy it too," said Tao.
Once nicknamed the so-called copycat nation, China's manufacturing system has developed well in the past few years after decades of being the world's factory, laying the foundation for domestic brands to upgrade their products, Tao said.
In a short documentary titled "Proudly Made in China", which was released in April, Ying Shaofeng, co-founder of cosmetic brand Colorkey, said he believes an ancient Chinese saying that "a golden opportunity comes from favourable conditions and great harmony", as more and more Chinese consumers have been quite willing to promote Chinese brands on social media and new media.
"The era resembles wind, and pigs may fly under the right influence of it," said Li Jiaqi, the so-called King of Lipstick and the best salesman of beauty products in China, in the same documentary.
This article appeared in the South China Morning Post print edition as: Nationalism fuels boom in domestic brands