China pledges support for small business, but some SMEs see 'doom and gloom' amid regulatory crackdown
Chinese Vice-Premier Liu He has promised to 'keep the temperature right' for small and medium-sized enterprises in China
But Beijing's recent crackdown on off-campus tutoring has some small business owners in the education sector seeing red
China has reaffirmed its support for small and medium-sized enterprises (SMEs), the country's biggest employers, but some entrepreneurs have turned their noses up at the gesture, saying Beijing's recent regulatory crackdowns have added pressure on them.
On Tuesday, Chinese Vice-Premier Liu He told an SME forum in Changsha, the capital of central Hunan province, that the government would create a sound business environment to nurture growth among smaller firms, and urged business owners to be active in the nation's economic development.
"I hope that the majority of entrepreneurs will grasp the objective trends of China's economic and social development, calmly analyse the situation, assume due social responsibilities from the perspective of the country's overall interests, deepen their professionalism, strive to innovate, and truly achieve high-quality development," said Liu, the top economic adviser to President Xi Jinping.
Liu said supporting SMEs was paramount to China's growth, adding the country's capital markets will be ready to help the sector innovate and expand.
"SMEs are the mainstay of the market and the main source of jobs … therefore, we must firmly support the development of SMEs," he said.
"Entrepreneurship is like a fish. If the water temperature is right, the fish will come."
Liu's comments mirror previous pledges of support for the sector from Xi and Premier Li Keqiang, who two weeks ago at a State Council symposium stressed the importance of reducing monopolistic practices among big firms to allow SMEs to flourish.
But Beijing's recent broad-based crackdown in the technology, education and medical industries has undermined confidence in Liu's comments among some SME owners.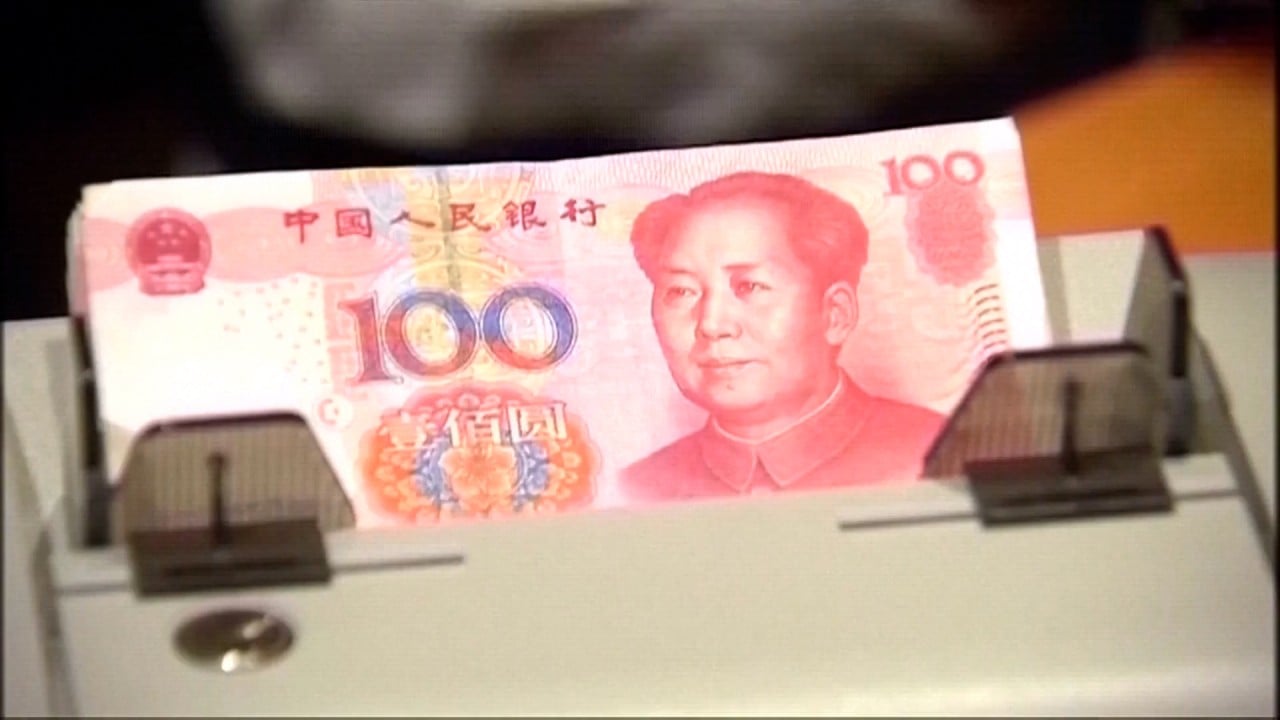 01:19
China's economy rose 7.9 per cent year on year in the second quarter of 2021
China's economy rose 7.9 per cent year on year in the second quarter of 2021
In recent months, Beijing has notably released new regulations to rein in the country's tech sector and booming
off-campus tutoring industry
, the latter of which is dominated by SMEs.
Citing overexpansion and a proliferation of rogue market players, the government crackdown has upended the tutoring industry's business model, triggering
panic selling from investors
.
"The Chinese government's latest policies are absolute doom and gloom for us, the small and medium-sized enterprises of private education and training institutions," said a businessman in the Shenzhen-based education training sector, who did not want to be named due to the sensitivity of the issue.
"As a private SME, the pressure is huge. It is the first time this has been felt so strongly. Everyone's investment and efforts for so many years will be nothing overnight.
"We once believed the education training industry would keep booming as one of China's most stable consumer demands."
Businesses like his were struggling to survive after the crackdown stripped back profit margins, he said.
Another senior executive of a Beijing-based education group, which fell victim to the after-school tutoring crackdown, feared more regulatory action was to come.
"His speech is a signal that the state is likely to go ahead and forcibly reverse the trend of economic development," said the executive, who did not want to be named due to the sensitivity of the matter.
"I feel the central government is now pretty serious about strengthening its control over quite a few sectors."
Although Liu mentioned the central government would create a favourable economic environment for SMEs, they would only prosper if they followed Beijing's direction, the executive added.
In his speech, Liu also drew attention to the need for Chinese companies to accelerate technological innovation.
"Entrepreneurs should take technological advancement as the focus of their business … and build their enterprises into 'champions' with unique capabilities," Liu said.
In addition to the private education sector, Beijing has launched a
fresh crackdown on its tech companies
to halt out-of-control growth and disorderly conduct, including data security breaches.
The Ministry of Industry and Information Technology, one of China's top government bodies responsible for regulating the tech industry, started a six-month campaign this week to purge problems in the internet industry.
Despite criticism from SMEs in the education sector, analysts were more sanguine about Liu's speech, saying it was not intended to spook entrepreneurs but highlight Beijing's interests in managing business growth in a healthy rules-oriented business landscape.
"Policymakers are not on a mission to crush China's tech sector. Rather, officials want to rein in big tech's monopolistic behaviour, poor treatment of employees, and data misuse," Beijing-based consultancy Trivium China said in a note.
Indeed, at the end of the speech, Liu said China needed high-quality development that allowed companies to grow, while following the rule of law and protecting consumer rights and using capital properly.
"What I want to point out particularly is that to achieve high-quality development, we must … give full play to the role of the state-owned economy and vigorously encourage, support, and guide the development of the non-public economy, firmly protect property rights and intellectual property rights, adhere to the rule of law … to create a good business environment," he said.
Additional reporting by Su-Lin Tan
This article appeared in the South China Morning Post print edition as: SMEs feel heat despite pledge of support by Liu He