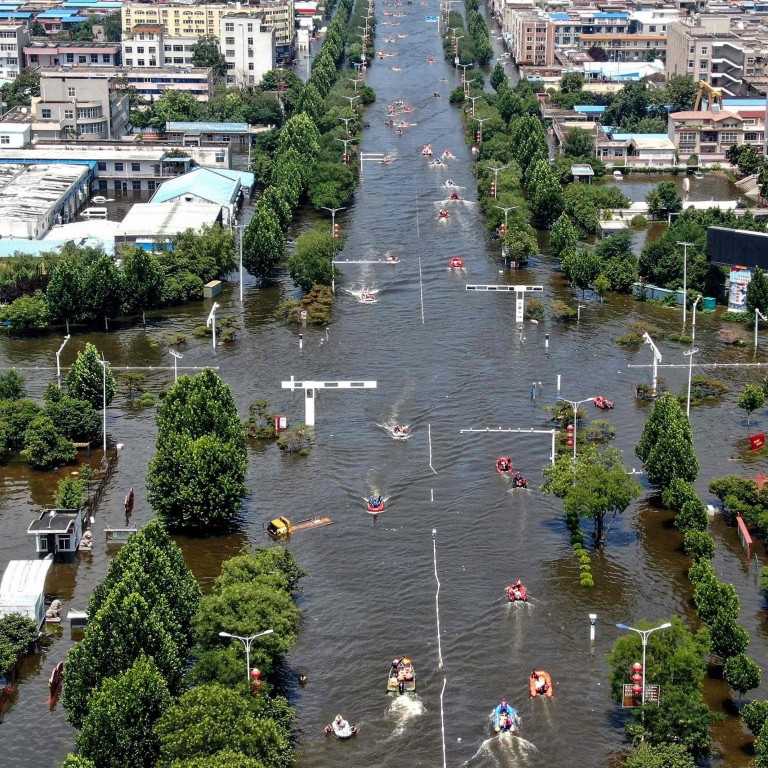 Chinese floods snarl supply chains for lead and aluminium amid metal market price volatility
Flooding that paralysed the central province of Henan last week will hurt China's output of lead and aluminium, experts say
Henan accounts for about 36 per cent of China's total production capacity for primary lead and about 15 per cent for recycled lead
Deadly floods in the central Chinese province of Henan will have an inevitable impact on the supply of non-ferrous metals, with lead and aluminium the most severely hit, according to analysts.
The
flooding
, which has been described by local authorities as a "one in one thousand year event", has killed at least 73 people and affected more than 13 million residents, or 13 per cent of the province's total population.
The flood-stricken province accounts for about 36 per cent of China's total production capacity for primary lead and about 15 per cent for recycled lead. It also produces about 5 per cent of the country's electrolytic aluminium, a metal processed to make aluminium products.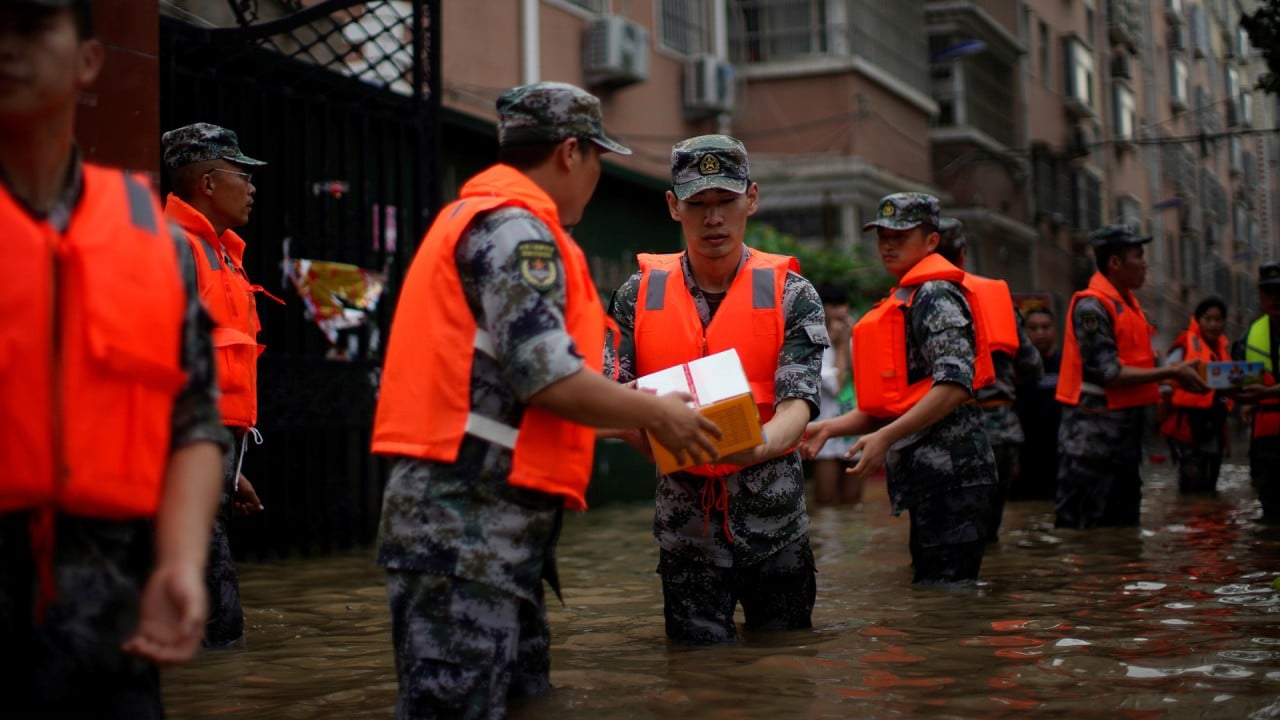 01:51
Central China begins clean-up after record floods but other other cities brace for typhoon
Central China begins clean-up after record floods but other other cities brace for typhoon
Even before the floods, lead and aluminium plants in Henan were not running at full capacity because local governments had restricted electricity due to insufficient coal supply across the country.
Bauxite, the primary ore used to make aluminium, was also in short supply and the floods is likely to cause an uptick in imports, according to Zhang Yu, an analyst from online pricing and intelligence service MySteel.
Most aluminium processing plants in the province are expected to resume production this week, as the silt that inundated work sites has almost been cleared, Zhang said.
However, the biggest problem will be production of electrolytic aluminium, which could take more than 30 days to restart.
"Ore supply and transportation will be seriously affected in the medium and long term," she said. "As factories will face production cuts, they will also consider buying imported ore that is sitting at ports, so bauxite prices will definitely rise."
Alumina plants in the northern region are already facing a shortage of ore inventory, according to MySteel. Some plants are likely to scale back production further if mines are not able to resume normal operations after the rainfall and transport obstacles remain in place, it said in a note.
With the flooding subsiding, transport networks in the province are returning to normal, authorities said.
As of Tuesday evening, 179 of the 200 damaged spots along provincial railways had been repaired, and the remaining 21 were being worked on, the transport ministry said. Most highways have been cleared and the rest will be fully operational by the end of the month.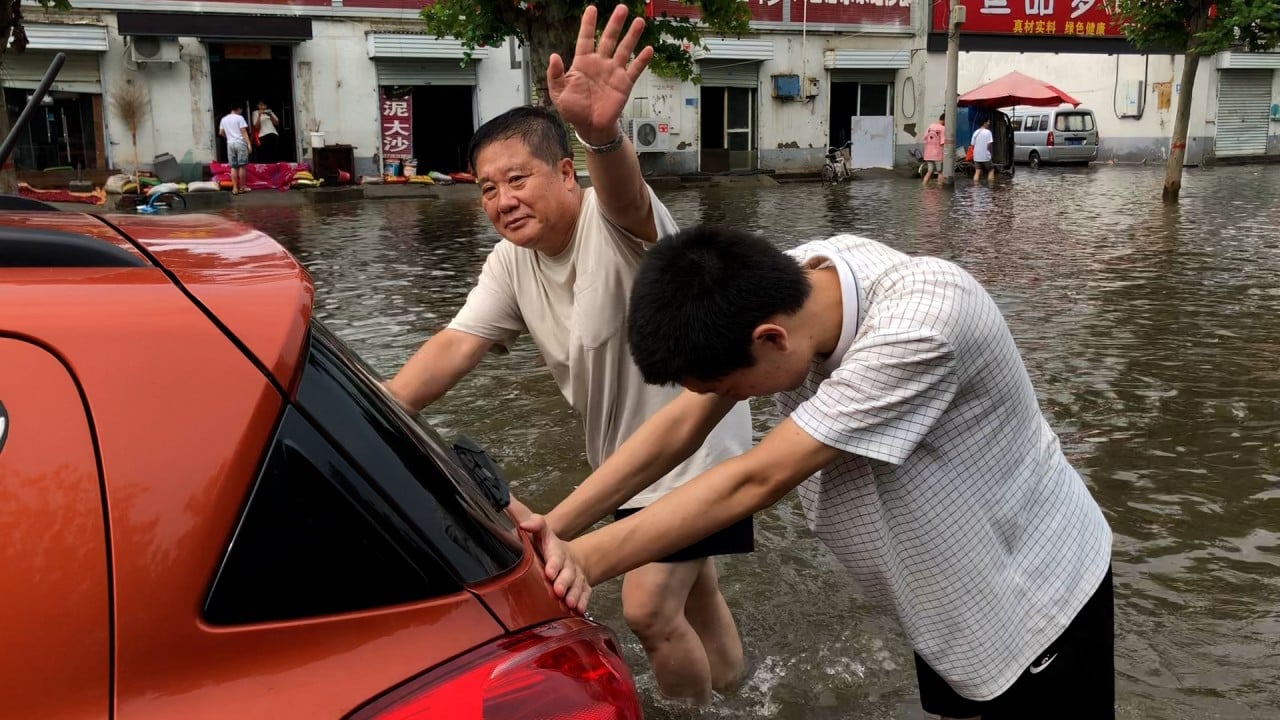 02:36
Residents of Xinxiang in China's Henan province cope with continued threat of floodwaters
Residents of Xinxiang in China's Henan province cope with continued threat of floodwaters
Hundreds of rural roads are still blocked, with repair work in mountainous areas hit by landslides still ongoing.
China's aluminium output rose by 7.3 per cent in the first half of the year compared to the same period last year. However, the Chinese market is still running short of metal.
Last month, China imported another 294,081 tonnes of primary and alloy aluminium, an increase of 30 per cent from May, according to data from the General Administration of Customs.
The recent rally in metal prices, which has pushed up raw material costs for manufacturers, prompted China's state reserves administration to release non-ferrous metals from the
state supply early this month
.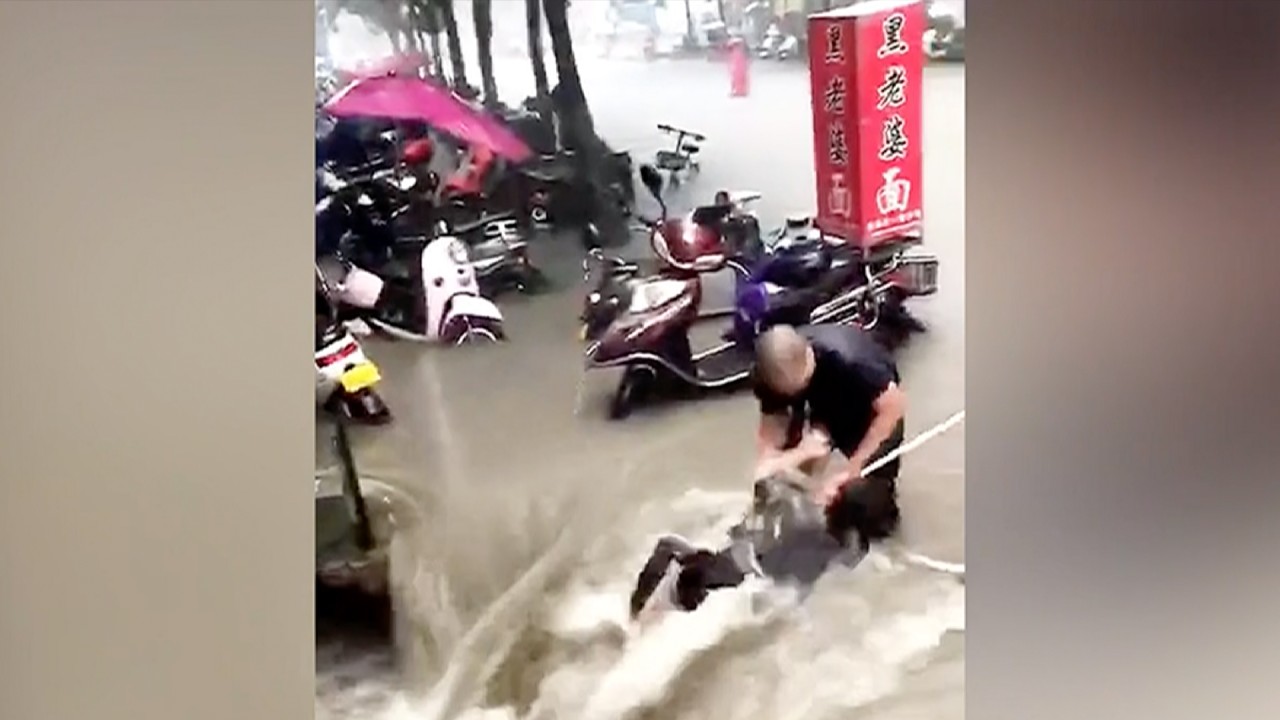 03:08
Heroes emerge amid devastating China floods
Heroes emerge amid devastating China floods
Another auction is scheduled for Thursday, including 30,000 tonnes of copper, 50,000 tonnes of zinc and 90,000 tonnes of aluminium.
"The sales will slightly ease the supply tension, but there is a greater probability that aluminium prices will fluctuate violently," said Wang Xianwei, an analyst at China Futures.
Declining output at bauxite mines in Inner Mongolia and Yunnan due to power restrictions will continue to have an impact in the medium to long term, he added.
Balancing supply and demand could be tight for the entire third quarter given electrolytic aluminium production capacity in Henan is still affected by the floods.
This article appeared in the South China Morning Post print edition as: floods disrupt supply of lead and aluminium